I LOVE making these GOOGLY EYES for my softies and it's so easy too… and I've made a "How to sew eyes photo tutorial" to show you how it's done!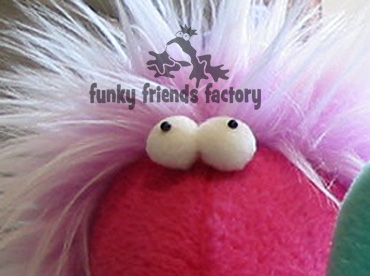 Step 1.
Sew a line of gathering stitches around the edge of the EYE PIECE. Use 2 strands of WHITE sewing machine thread. (I am using brown thread so you can see where I am stitching!)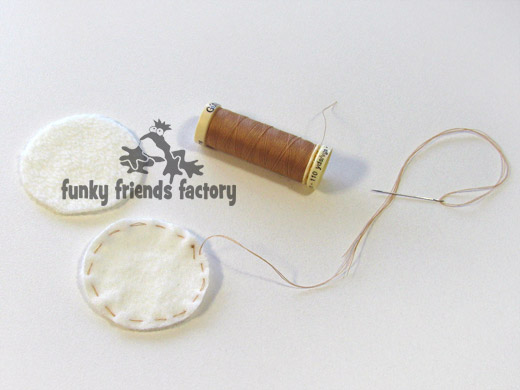 TIP: I like to use fleece fabric because it stretches so nicely to form a nice big fat eyeball! You can find LOTS of links for places to buy fleece online here. You can also use any stretchy fabric, felt is good too. Non-stretch fabrics like cotton can be used, but your eyeball may have a few wrinkles!
Step 2.
Hold the EYE PIECE in the middle with your thumb  and pull the thread to gather the EYE PIECE into a cup shape.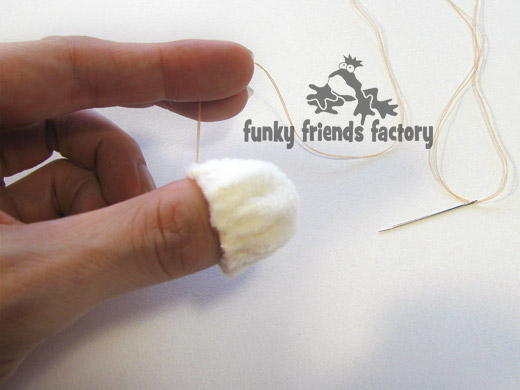 Step 3.
Stuff the cup with toy stuffing. I like to use a wooden chopstick to help me hold the stuffing in place. An old paintbrush is also great for this!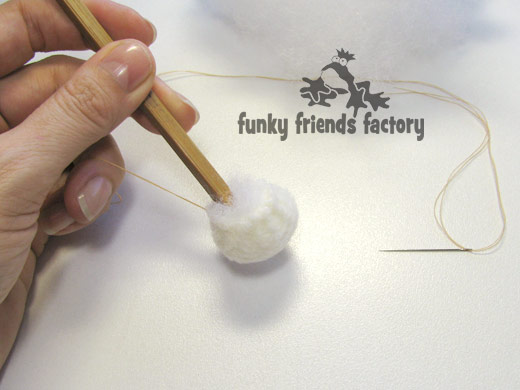 TIP: I like to use Poly fill toy stuffing because it is nice and fluffy and easy to find too. There are so many different types of toy stuffing you can use for your (toy's) eyeballs. You can find out about other types of toy stuffing here. Experiment and see what you like the best!
Step 4.
Pull the thread tightly to gather the cup to form a ball – your first EYE BALL!
Stitch back and forth across the back of the eye ball, catching all the edges securely then end off with a knot. Repeat for the 2nd eyeball.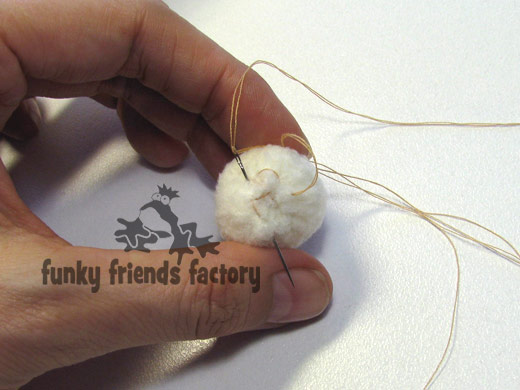 Step 5.
Sew the 2 eyeballs together. Use a white thread. I do a few stitches from the back, then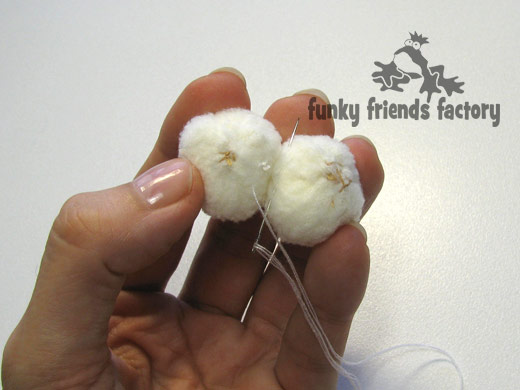 …turn them over and do a couple of stitches from the front to make sure they fit nice and tightly together.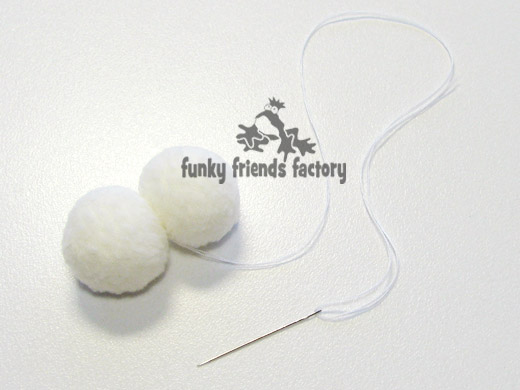 Step 6.
Use a permanent black marking pen to mark a dot at the centre of each eyeball. This will make sure you sew the beads in the right place. (My pen  actually a laundry marker!)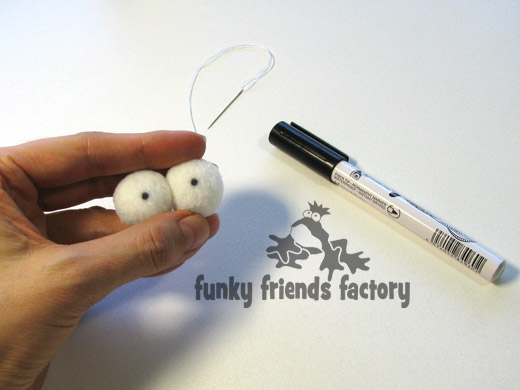 Step 7.
Push you needle in through the back of the eyeball and come out at the dot. Sew a small bead over the first dot. Sew back into the eyeball at the bead and sew out through the back of the eyeball and finish off with a knot. Repeat on the other eyeball.
* If you cannot find small black beads they are available in the Toy Supplies section!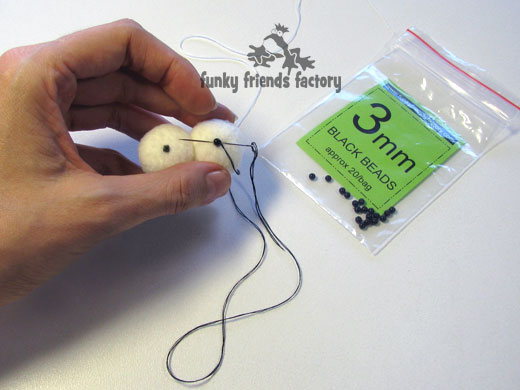 Now your eyeballs are ready to sew on to the Funky Friend soft of of your choice!!!!
I'm using mine for Prince Charming Froggy! 🙂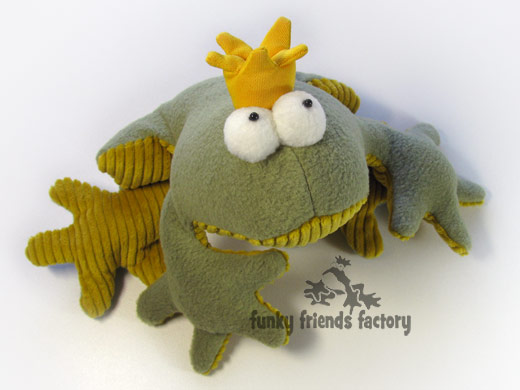 I hope I have inspired you to give these fabulous googly plush eyes a go?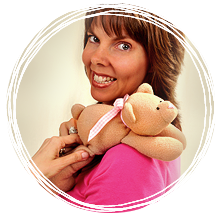 .
.
Till next time,
Happy Sewing,
Pauline