It's been such fun to see the feedback photos of the NEW Highland Cow Pattern BUT lots of people are asking:
Where can I buy faux fur?
Where can I get fake fur online?
Is FAUX fur the same as FAKE fur? (YES! it is!)
If you need fur for your Highland Cow (or another soft toy) – read on – there are LOTS of options!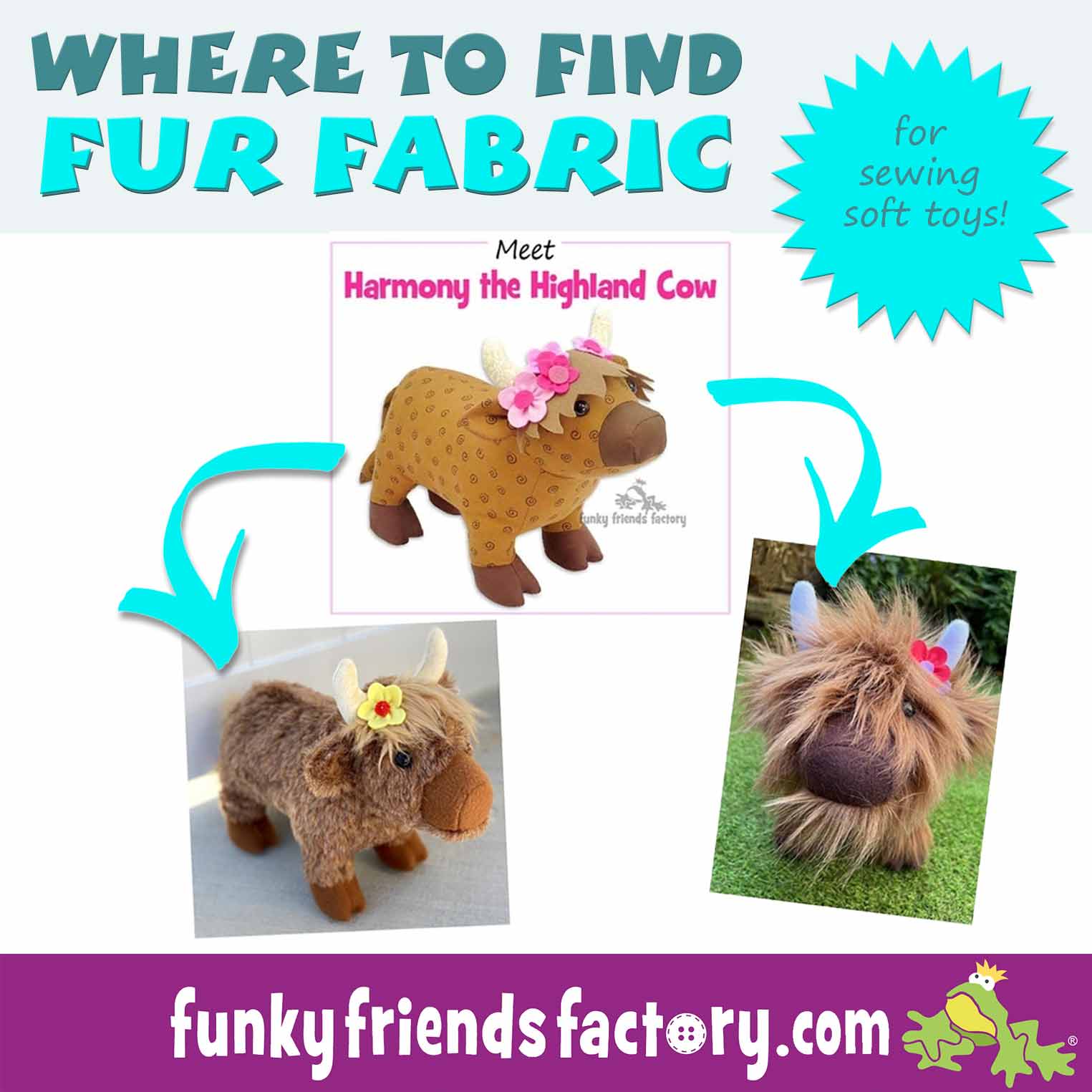 First, you can buy faux fur at fabric/craft stores.
1. Your local Quilt Shop or Fabric store!

🧵Don't forget to ask your local quilt shop! Although most quilt shops only stock cottons – they may have a bolt or two of fur fabric.
What size does Fur Fabric come in?✂️

Faux fur comes on the bolt (usually more expensive) and in small fat quarter-type sizes (usually in the felt section, just ask for help in the store or search "faux fur" or "fur fabric" on a website).
2. Fabric & Hobby stores:
USA: Joann, Michael's, Hobby Lobby

AUS: Spotlight

UK: Hobbycraft

or the equivalent of a large fabric store or craft chain in your country.
3. Non-craft stores:
Some big box stores like Walmart also have faux fur pre-cuts in the crafting section.
🗺️Finding shops online and near you:
You can do a Google search for "faux fur fabric" and it should bring up stores near you that sell it.

If you're on a store website, you can also search for "faux fur fabric" or "fur."

💻Etsy, Amazon, and online shops for Teddy bear maker supplies are also a good resource.

Shannon Fabrics is a brand that sells high quality faux furs. It is sold through fabric shops like local quilt stores, primarily in North America.
🧥Up-cycling fur from clothes:
It's really fun to turn an old or unused faux fur coat into a toy! If you don't have anything yourself – family members and friends might have old fur garments you can use to turn recycle into toys! (Remember to ask first – you don't want to ruin a friendship!) You can sometimes find faux fur clothing items to use at second-hand shops. Look at coat linings!
Seasonal Savings on Fur!🎃🐈‍⬛🎅🐥🐰

Halloween is costume-making time! So this is a good time to shop for faux fur, as there is more available now than at any time of the year. Christmas crafting will be a great time to shop for white and pastel shades are popular at Easter and Spring at those times of the year with crafters.
IF YOU'RE A BEGINNER – START SMALL!
Some Fur fabrics can be expensive. So I suggest making a small toy like Plattie Platypus (which is available for free as part of my Free Toy making course!) as a first toy in FUR – she's super quick and looks AMAZING in any colour!!!! Look how sweet Plattie looks in rainbow Cuddle Fabric sewn by Michelle Newton.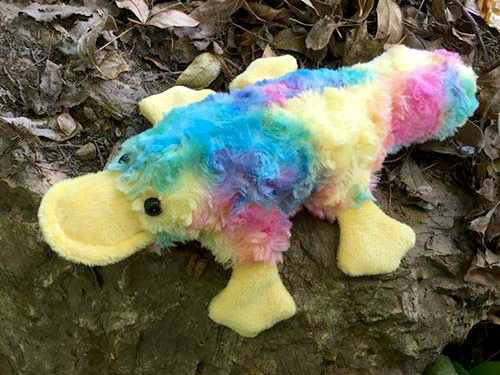 ⚠️Learning how to cut the fur is most important!
If you cut through the actual fur (also called the pile) you will end up with very short spikey bits that look like you gave the toy a haircut!😵 
MOST IMPORTANT FUR CUTTING TIP!!!

✂️Only cut the backing, not the fur itself! Use a sharp, pointy pair of scissors (or sewing snips) to cut through the fur backing only!




VIDEO for those new to faux fur:🙋❓
Check out this quick video about sewing with fake fur fabrics which is part of my free toy-making course HERE.
(Please keep scrolling down
if you  don't see the video
straight away ~>) 
And last but not least…
FUN examples of Funky Friend Factory toy patterns sewn in faux fur: 
a. SHORT pile Fur used for toys:
This is the most "flat" of the fur options. A commonly available type of fabric in this category is rose/swirl style minky. Remember this is you are using fake fur fabrics for the first time: The SHORTER the fur pile, the EASIER it is to work with (in general).  Jo-Ann Caroll sewed this sweet little kangaroo – Joey Junior Kangaroo sewn in a swirl version of the Cuddle brand minky by Shannon Fabrics.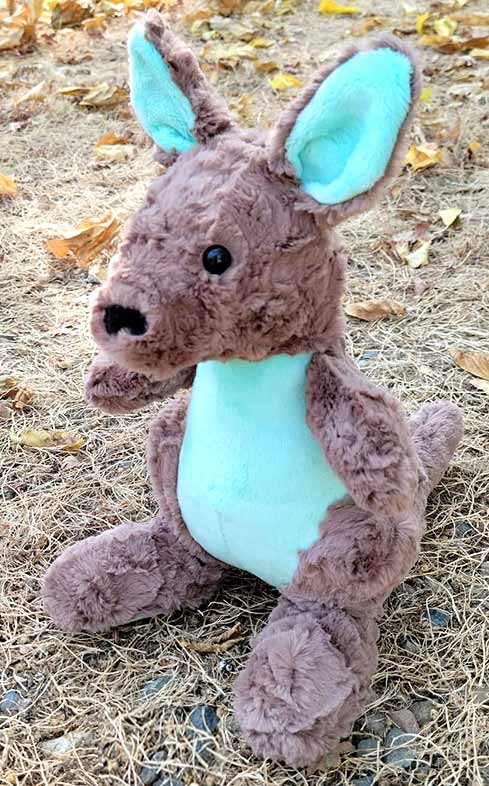 Click HERE to purchase the Kangaroo pattern.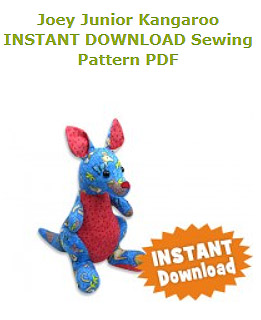 Goat Goats look almost real sewn in short pile faux fur by Rebecca Karstad.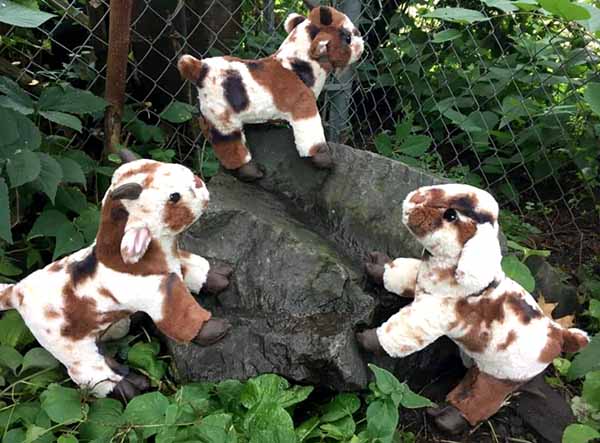 Click HERE to buy the Goat pattern.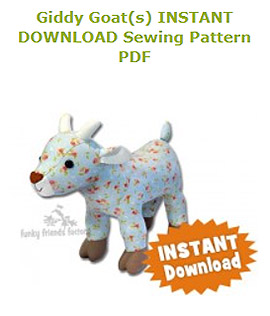 2. MEDIUM pile Fur used for toys:
This category contains fabrics that you might consider a traditional type of stuffed animal plush fabric. Another option in this category is a curly fabric often called "Sherpa fabric" (in North America) and "Teddy bear fleece" (in Europe).
Winsome Wolf sewn in medium pile Shannon Fabrics by Jo Ann Carroll.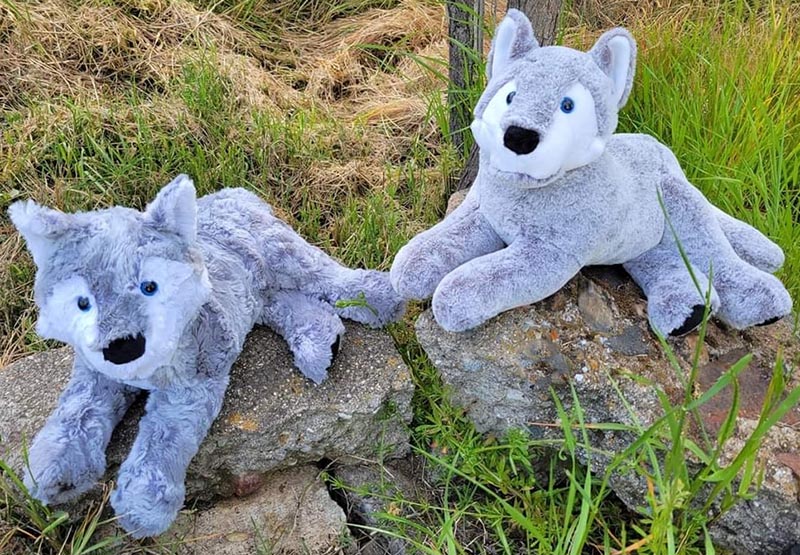 Click HERE to buy the Wolf pattern.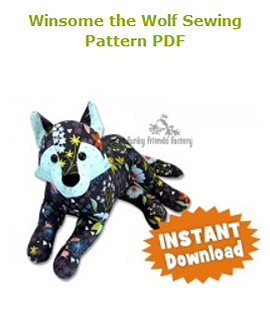 The Lloyd Llama Pattern is particularly popular done in curly "sherpa" faux fur fabric. This Loydd Llama was sewn in tan "sherpa" by Stephanie Wells.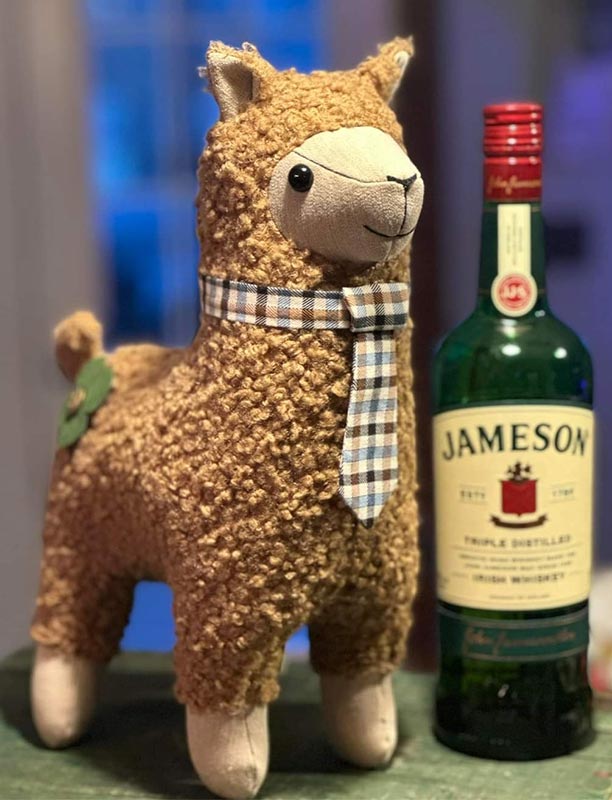 Click HERE to buy the Llama & Alpaca Pattern.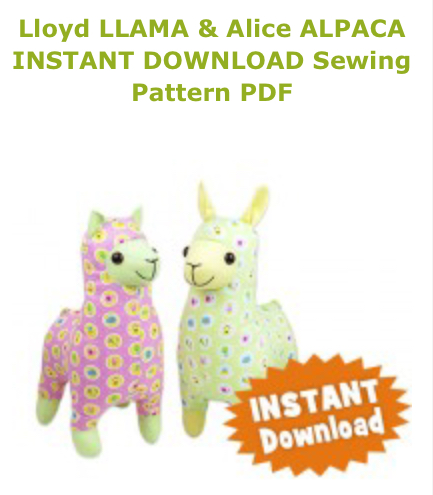 Michelle Newton sewed this realistic Winsome Wolf in medium pile fake fur…it was one of our most popular wolf posts in the Funky Friends Factory Pattern Fan Club Group!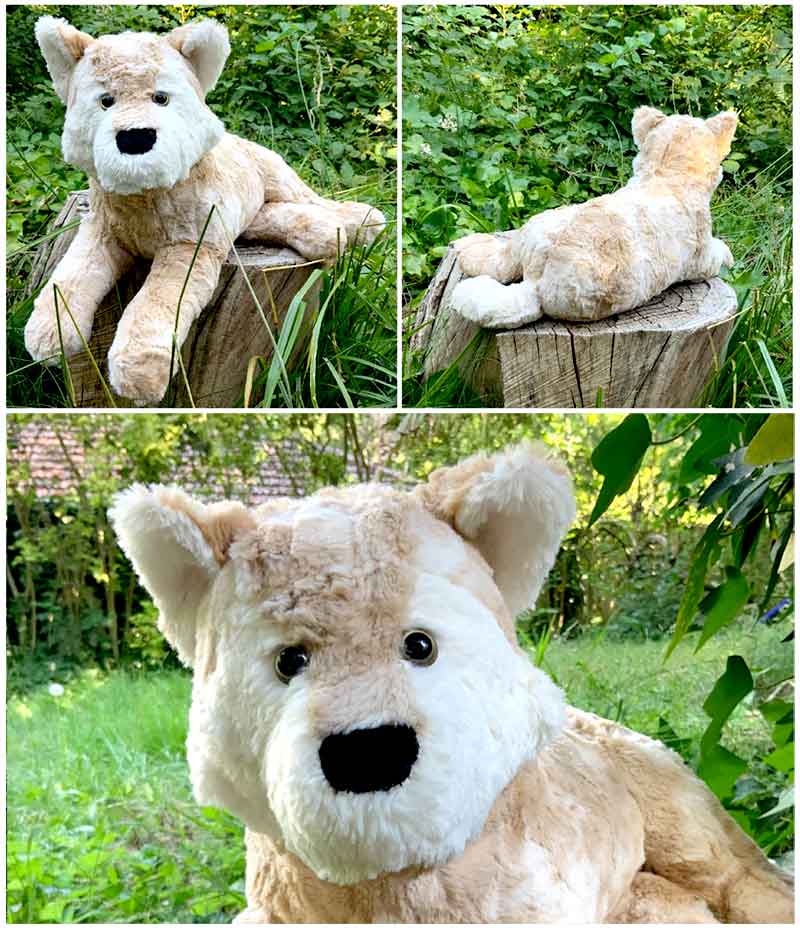 Click HERE to buy the Wolf pattern.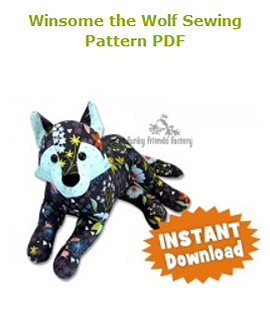 Buttons the BEST DRESSED Bear with head, hands, and feet sewn in medium pile curly "sherpa" faux fur fabric by Melissa Eggleton.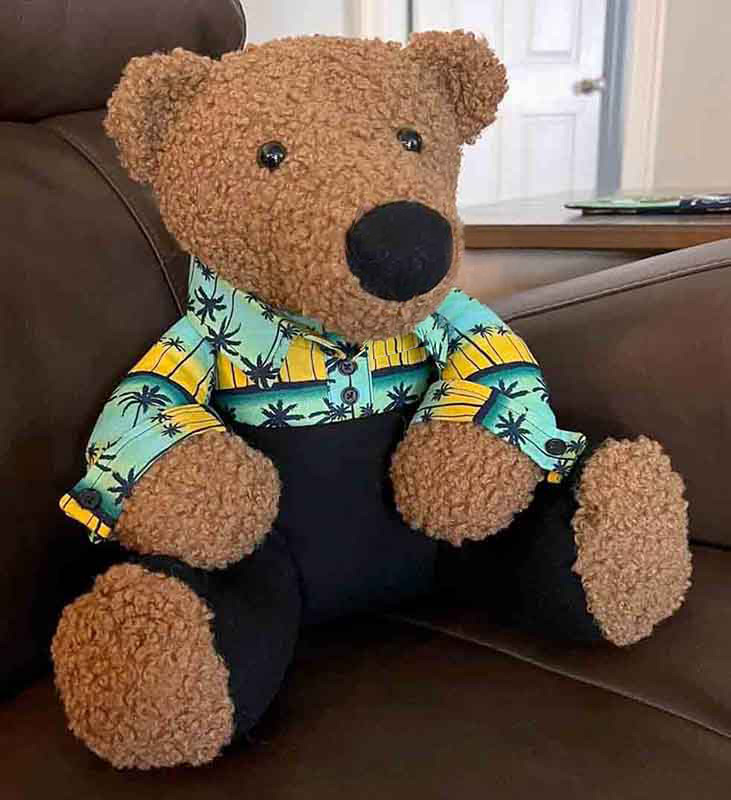 Click HERE to buy the BEST DRESSED Bear pattern.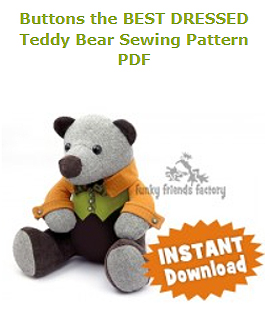 And look at this sweet puppy dog! Poppy PUPPY looks extra cuddly sewn in medium pile curly "sherpa" faux fur fabric by Louise Totton.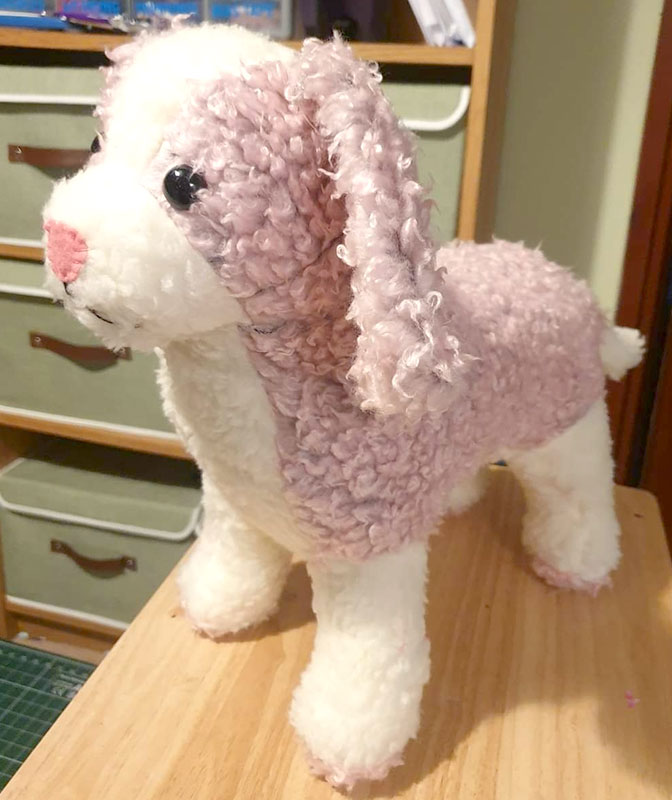 Click HERE to buy the Poppy PUPPY Pattern.
LONG pile Fur used for toys:
How long do you want that fur? Make sure to look at the actual measurements on the website if you're ordering online, as some of this fur can get pretty long! This is Larry LION sewn with multicolored streak long pile fur by Karla Strauss. Isn't this magnificent!?!?!?!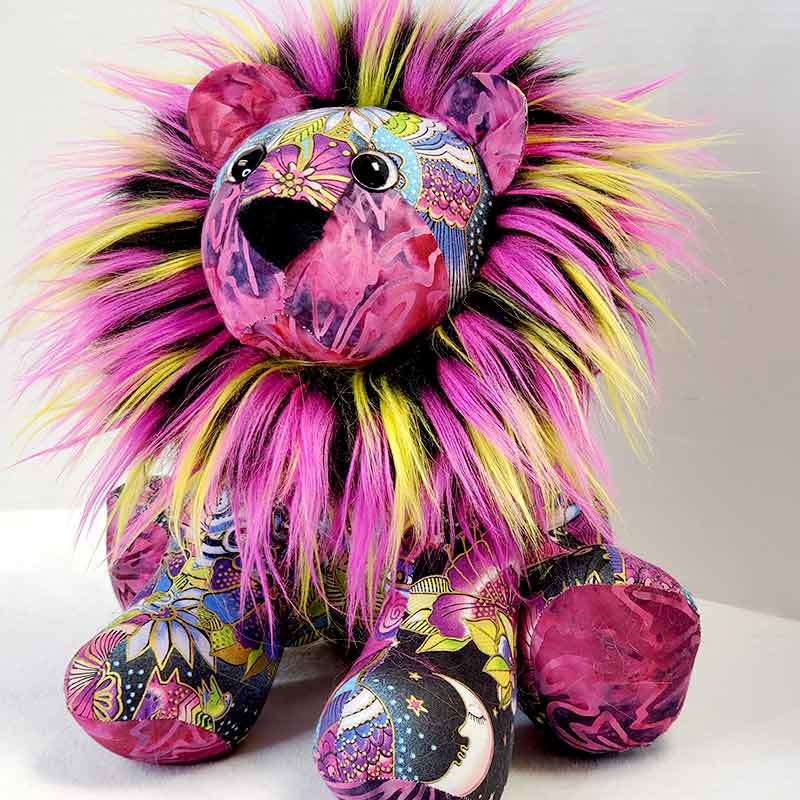 Click HERE to buy the LION pattern.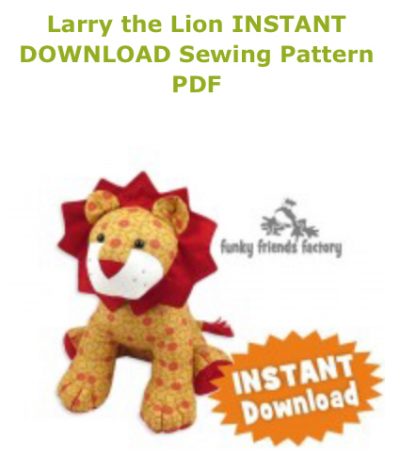 Colorful piñatas style versions of Lloyd Llama & Alice Alpaca sewn by Lesley Christine Evans.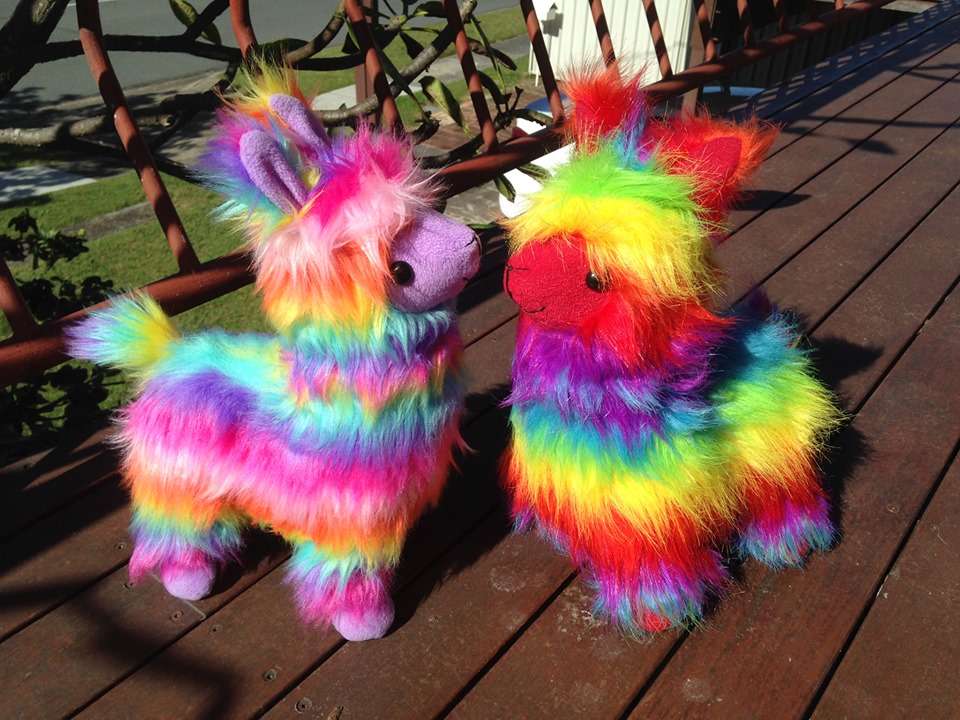 Click HERE to buy the Llama & Alpaca Pattern.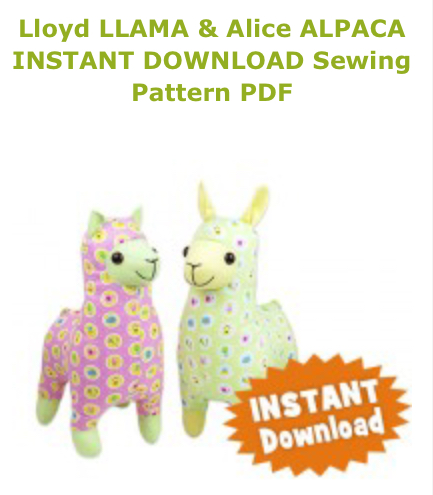 Here's a pretty pink version of Kiri the Kiwi Bird sewn in long pile pink fur by Rebecca Karstad.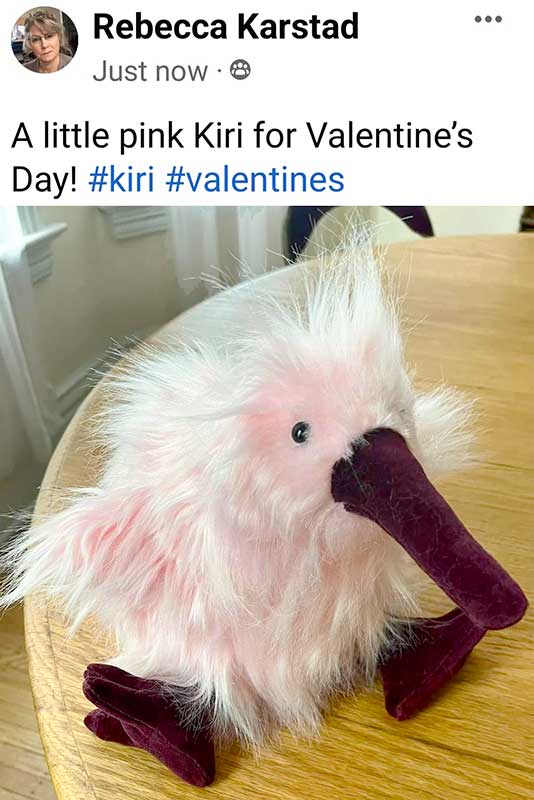 Click HERE to purchase the Kiwi Bird Pattern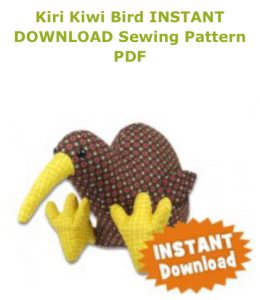 A Valentine's Day Larry LION sewn by Jo Ann Carroll with long pile faux fur by Shannon Fabrics.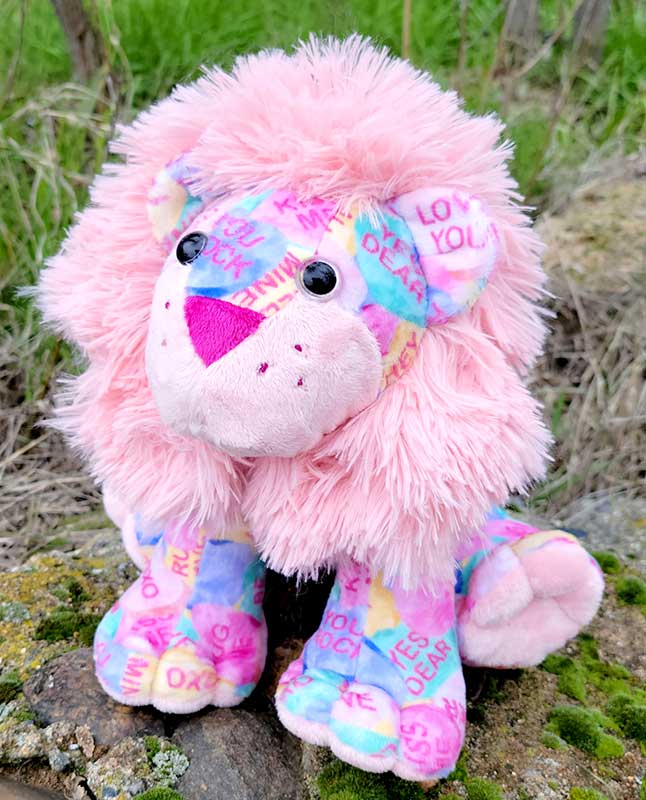 Click HERE to buy the LION pattern.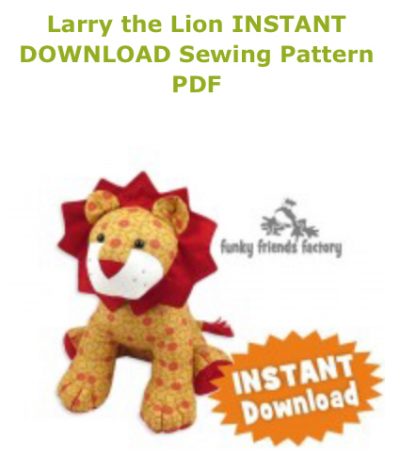 Now I'm excited to see what Funky Friends Factory toy patterns you sew in FUR!!!!!
Till next time ~ happy toy making!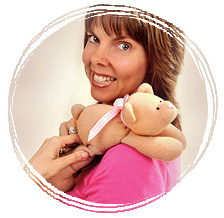 bye for now,
Pauline