A beginner's Guide to toy-making supplies
If you are sewing your very FIRST toy – you will probably be very surprised to find that you already have MOST of the general toy-making and stationery supplies that you will need in your sewing box and stationery draw! If you are NOT a sewer already – you may need to buy some basic sewing tools… but not many!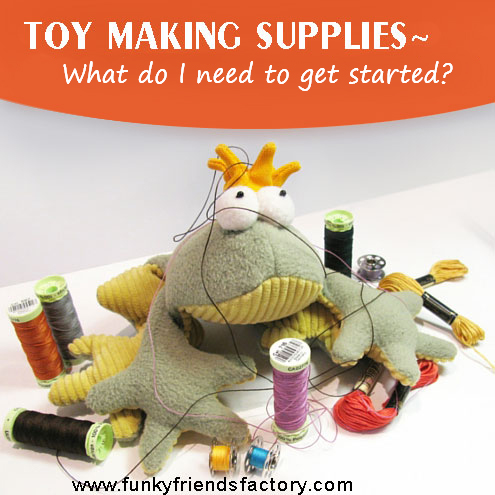 Let's run through some basic toy-making supplies…



Scissors

I have a really sharp pair of FABRIC scissors, which I got from my mother as a birthday present because I wanted to 'steal'  hers after I left home!!! : )

I also have a pair of PAPER/OFFICE scissors for cutting out paper and cardboard for making the pattern templates.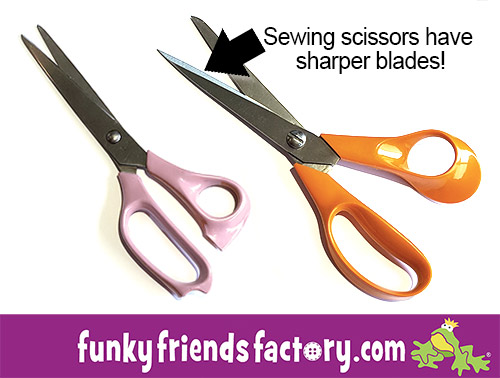 TOY-MAKING/SEWING TIP:
My mother taught me NEVER to cut paper with my fabric scissors – that way they stay nice and sharp I used to wonder why paper was so bad, I guess it makes sense if you remember paper is made from WOOD!
Needles

Mmmmmmm, you could go on forever about needles…. BUT you know me, I like to keep things simple! I have found there are a few main needles I use a LOT and then it's nice to have a few other sizes which I will use only now and then.

A great idea is to find a variety pack of needles with lots of different types of needles – you can get to try them out and see which ones work best for you without having to buy LOTS of each kind!
I use a needle with a sharp point and a large eye when I sew my toys closed at the stuffing gap.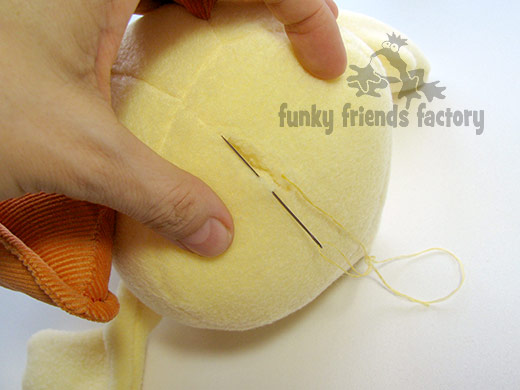 I use doll needles which are very long and thin. They are great for sewing on face features, soft sculpting,  and of course – button jointed limbs like Reggie Reindeer, Calico Signature Bear and Chrissy Camel.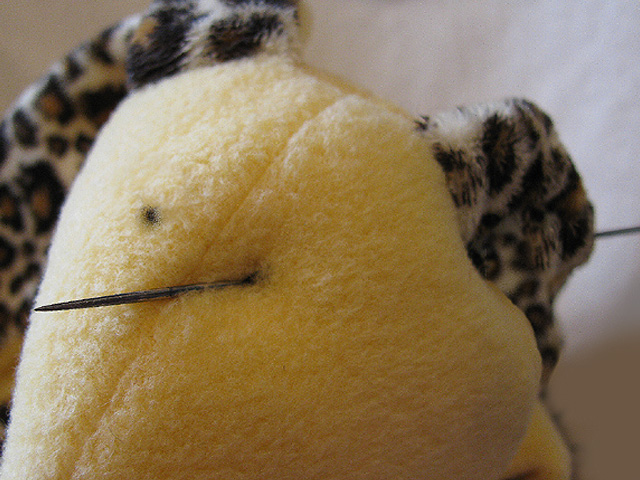 TOY-MAKING/SEWING TIP:
Try and get the best quality needles you can, they won't rust or bend (!)  and stay sharp longer. Sharp needles make your lfe easy! (unless you specifically need a bunt needle for a specific purpose, eg for CROSS-STITCH, a wool needle or threading elastic!)
Pins

I use pins to hold fabric in place before sewing.  The best pins for toy-making are strong, sharp pins.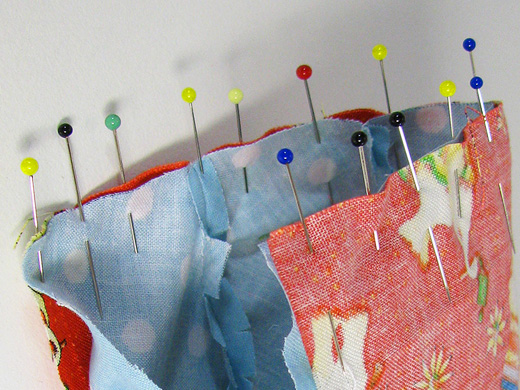 I also use berry pins (large black pins) to test the eye position of the toys so I know where to sew the eyes.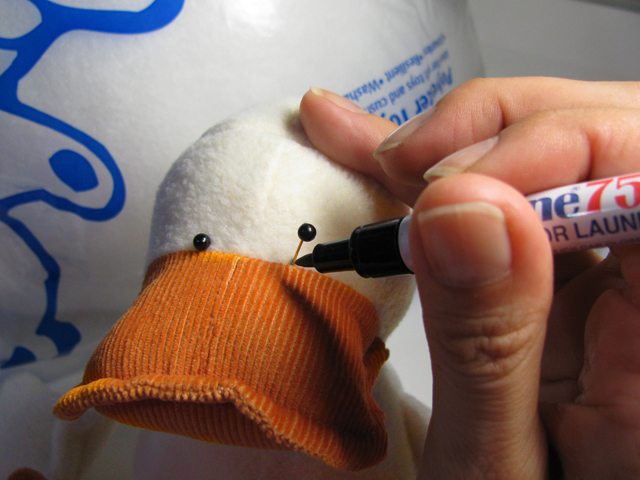 F.A.Q. – Do I need a sewing machine?

You don't NEED a sewing machine, the toys CAN be sewn by hand they just take much, much longer, so I guess this depends on how patient you are…

…or even what mood you are in! When I'm camping I am relaxed and a hand-sewn toy is great for keeping me busy while my hubby spend hours fishing. I use the sewing machine when I am at home because I'm more impatient and like to see results fast!
Fabric Pens (Fabric Marker)

There are so many options to use for tracing your pattern pieces onto your fabric.I use pencil, ball point pen, permanent markers and erasable fabric pens.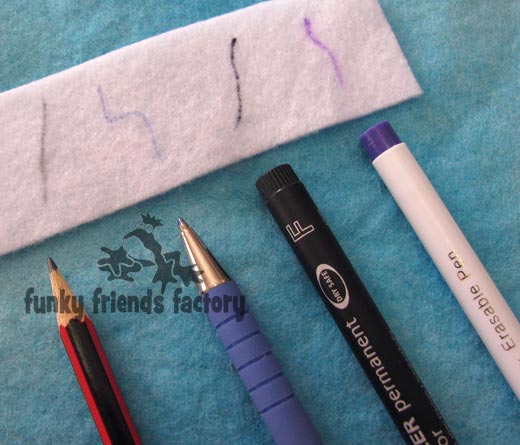 For dark fabrics I have used a white pencil crayon, a light coloured fabric chalk pen, and even a paint marker (which I took from my husband's tool box!!!!).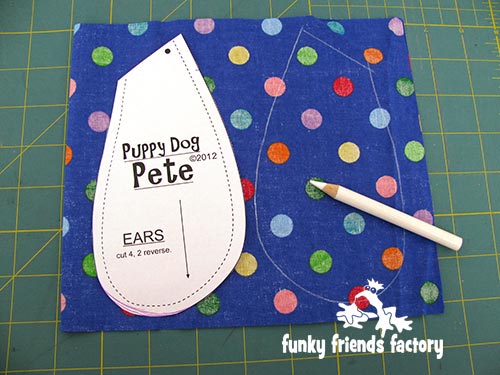 Erasable fabric markers are used when you don't want your markings to be visible forever. This is great for drawing on the facial features before you embroider them! There are 2 types – AIR ERASABLE fabric pen (disappears after a little while) and WATER ERASABLE fabric pen (need to apply water to make this disappear).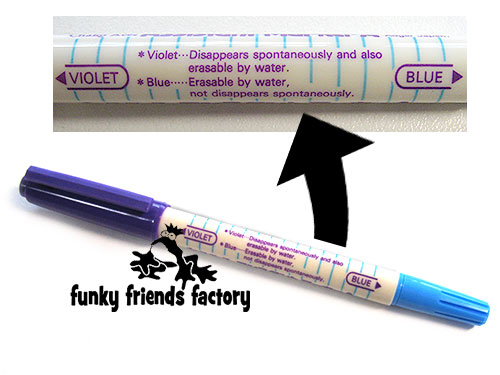 Fabric

Toys that get a lot of hard wear need strong fabrics. Use closely woven, non-fraying fabric if possible. Check the pattern material requirements to see what fabric to use. Toys are made from all sorts of fabrcis- cottons, synthetic fabrics, corduroy, velvet, felt, fur fabrics…. almost anything!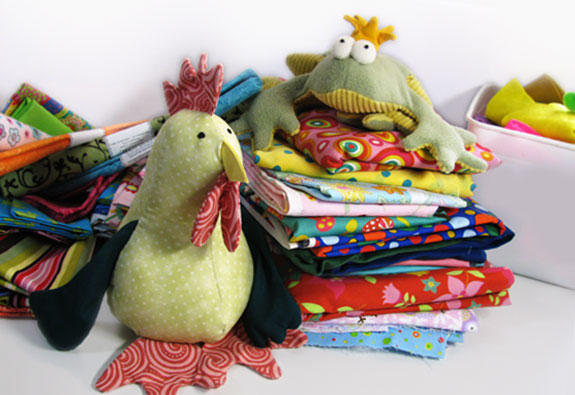 FABRIC TIP:
Part of the fun of toy-making comes from using up the bits of fabric left over from sewing projects. Often quite small pieces are needed for toys so save all you scraps!
Thread

Ordinary sewing machine cotton thread is ideal for most fabrics but sewing machine polyester thread is better for stretch fabrics .

I use 2 strands of embroidery thread for embroidering facial features…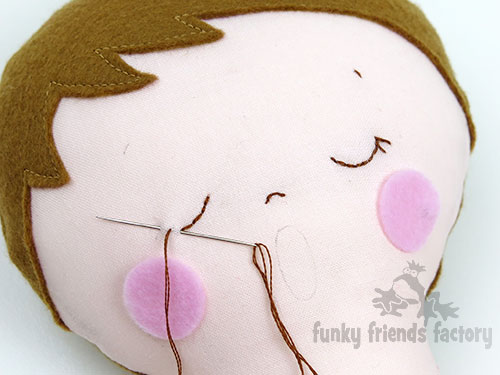 and also for sewn on features like eye's, noses and mouth features.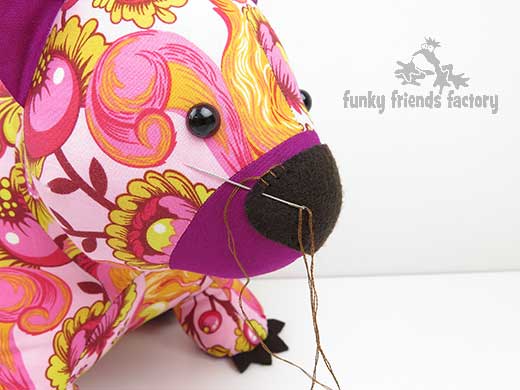 THREAD TIP:
A basic rule of sewing is to match the thread to the fabric, in colour and in fibre. eg. polyester thread for synthetic fabrics , cotton thread for cotton and other natural fabrics.
Toy eyes (and facial features)


If eyes are being embroidered, use 2 strands of embroidery thread, making sure the stitches are small, neat and even. The pattern instructions will guide you on how best to make the eyes, but feel free to experiment as there are so many ways to do toy eyes – I wrote another blog post about toys eyes here!
Craft Glue

I use  paper glue to stick my pattern pieces to firm card. (This makes them easier to trace around when transferring the patterns piece shapes to the fabric.)
Firm Card

I like to use about 160gsm card… and I like lots of colours! 🙂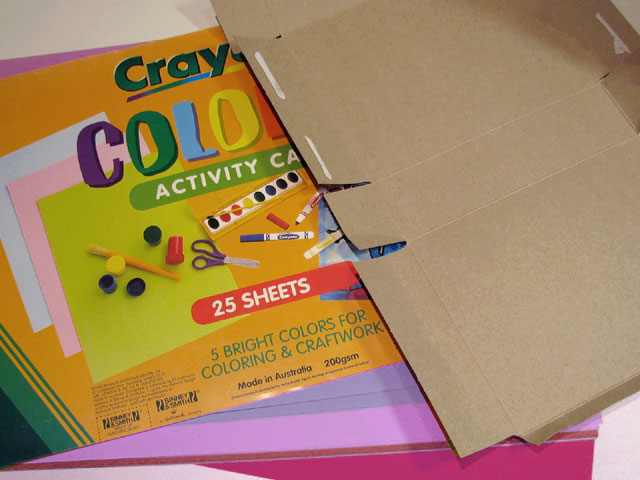 TIP:
Don't spend money buying thick card from the stationery store, cereal boxes can be recycled to make your templates,or MY personal favourite -biscuit boxes!
Toy Stuffing

Stuffing gives shape and weight to your toys. I use polyester fiberfill. There are lots of other toy-stuffing materials available…. I have a separate blog post about ALL different kinds of toy stuffing materials.





That should give you a basic idea of what you'll need to get started making some wonderful stuffed toys of your own!
If I have left anything important out – please let me know!!! : )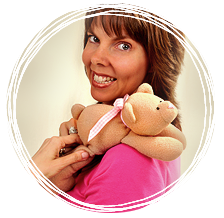 .
Happy Sewing,
Pauline