Every now and then I come across something that just tickles my fancy – and these long- lashed lambs did just that!!!!! : )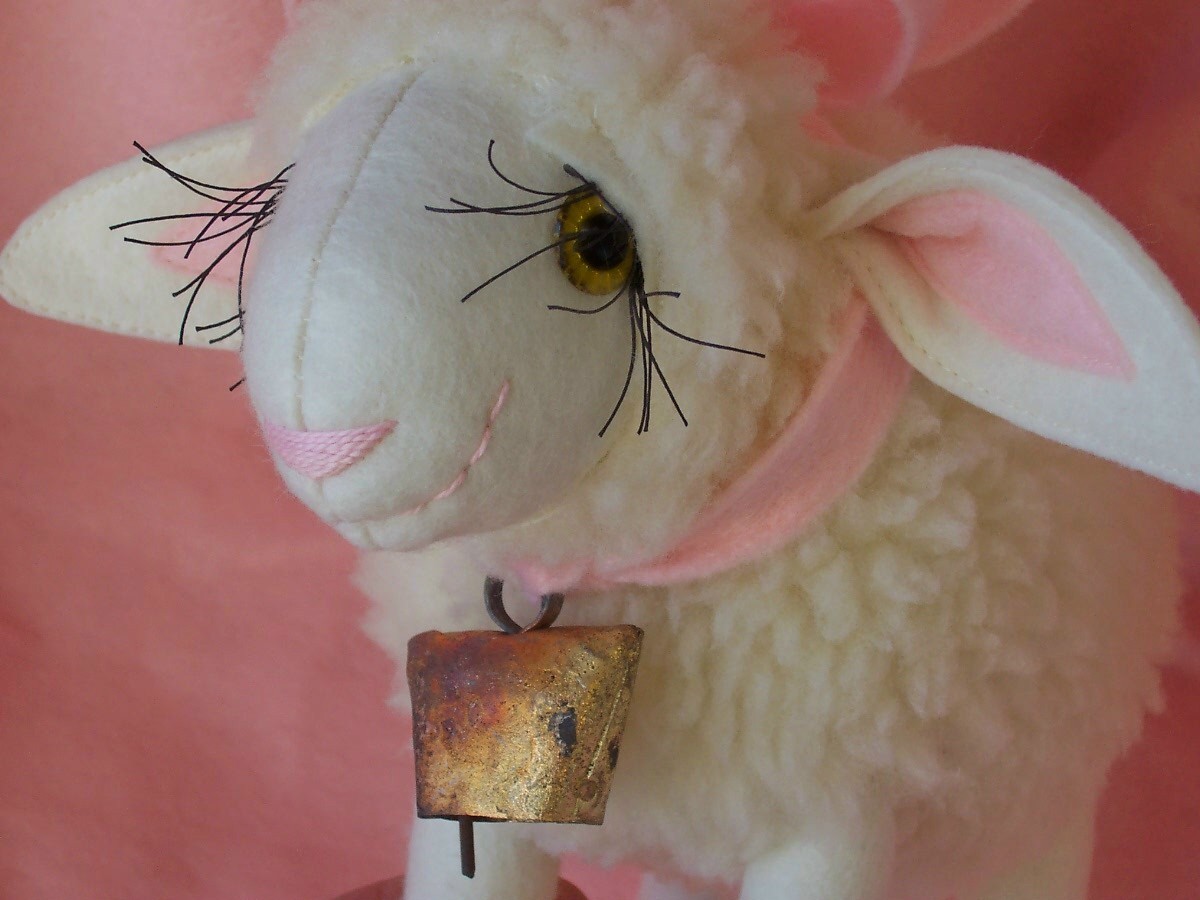 Judy Elizabeth is the talented designer and creator of Judy Elizabeth's Flock.  She raised sheep on their Montana ranch for 16 years and so it is not surprising where her inspiration comes from! She designed her lambs after Jena, her favorite lamb – a white-faced ewe with long black lashes and freckles on her nose.
Judy's flock of sheep are both white-faced (Columbia) or black-faced (Suffolk). She creates the lambs with polyester sherpa and polyester felt. She also creates her lambs with high quality Merino wool and she hand dyes the black wool bodies. Each lambs is sewn with love and care, in fact the lambs is consists of hundreds of small hand stitches!!!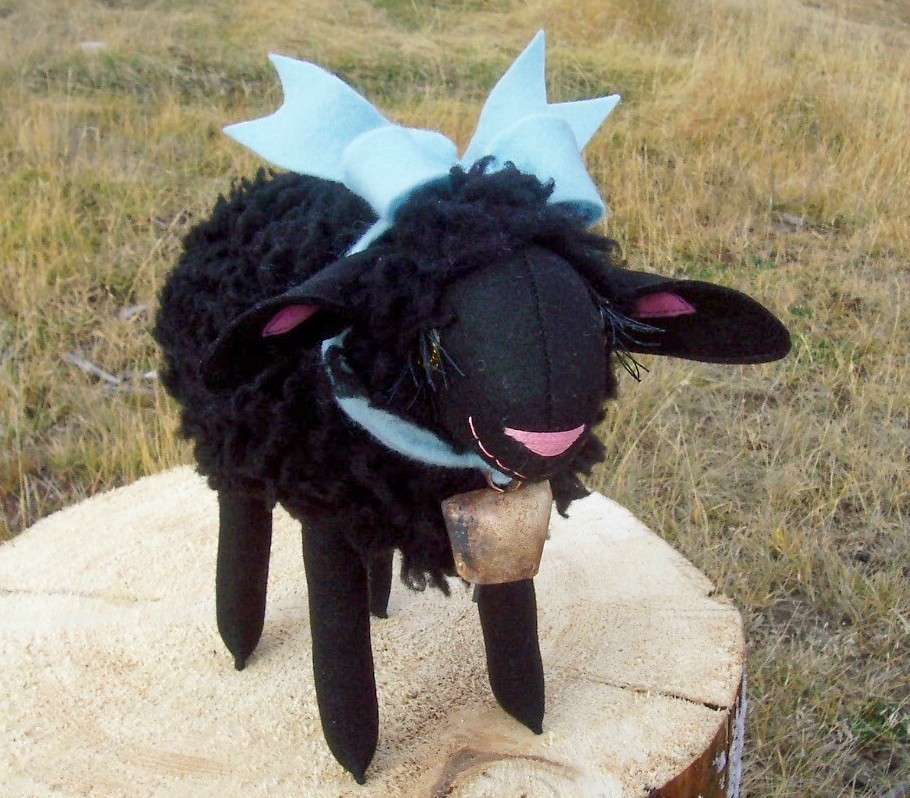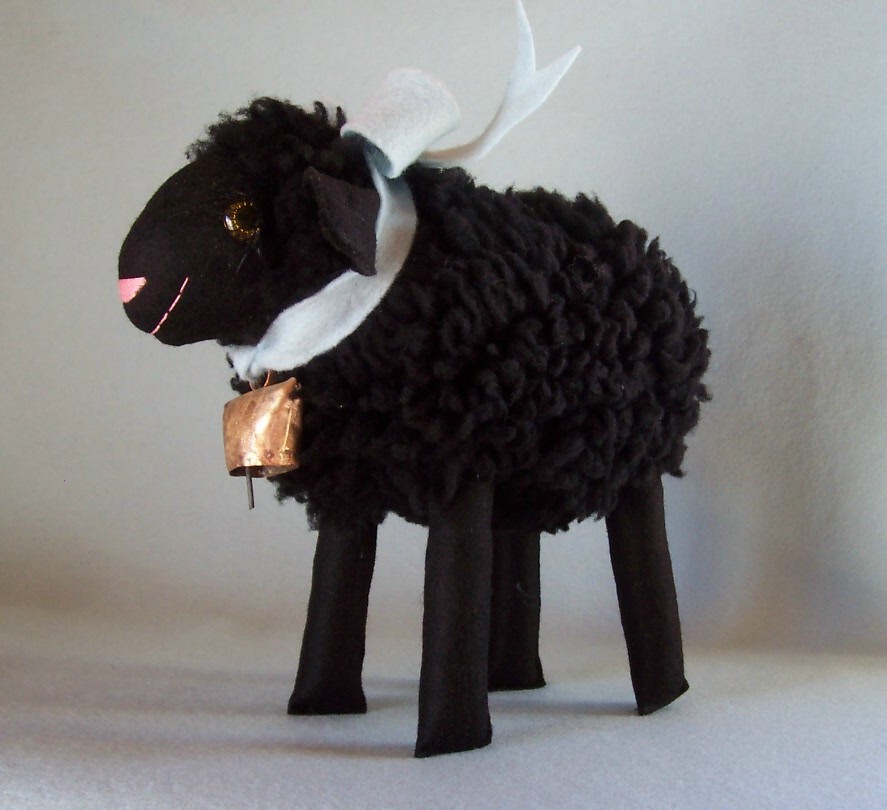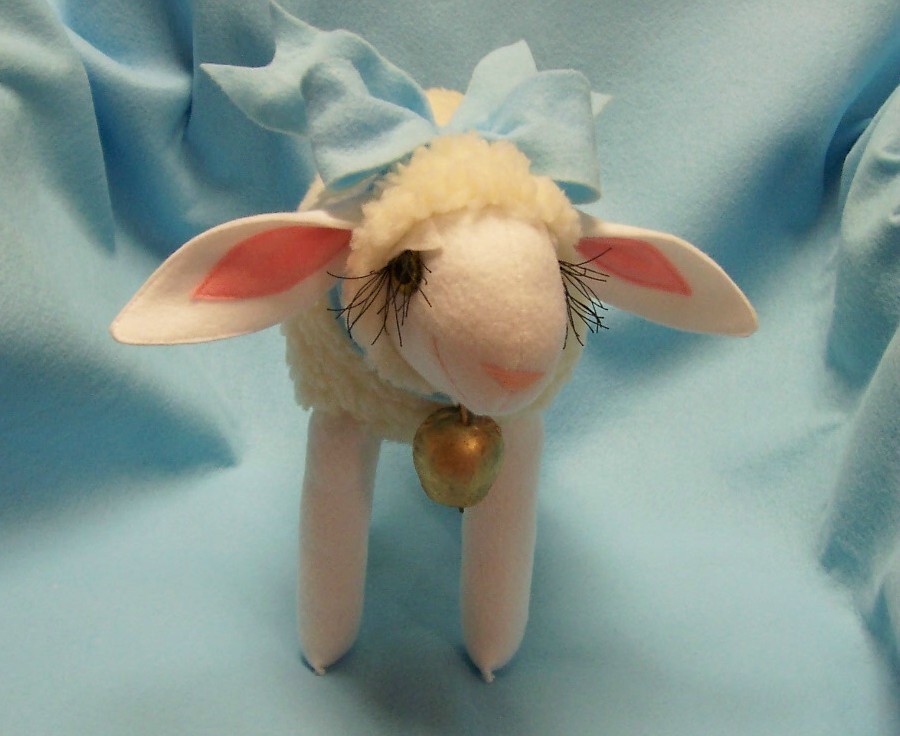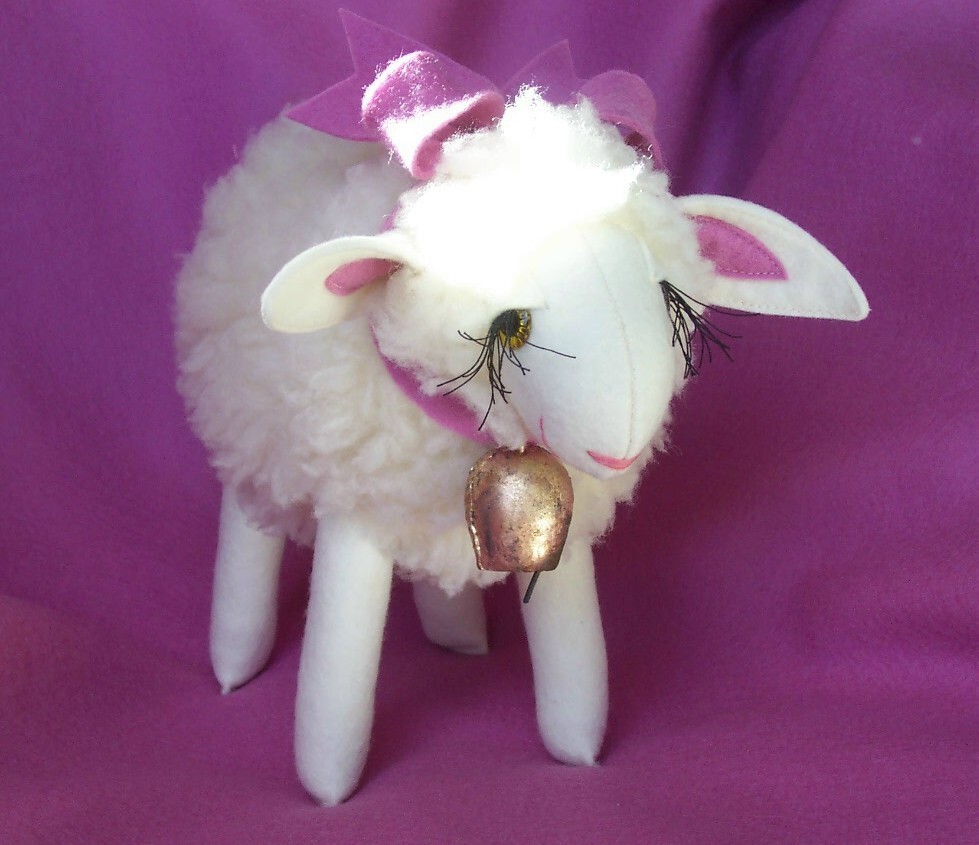 As Judy puts it, "Each one of my lambs/ewes are individuals (one-of-a-kind) – they may appear the same but each has it's own personality and style. I sew with my basic patterns (copyrighted and design patented) but each takes on a life of their own."
Don't you think Judy's lambs are gorgeous?
If you would like to find out more about Judy Elizabeth's flock, and perhaps purchase a long-lashed lamb for yourself or a friend – check out Judy's blog to see more of her adorable lambs and ewes!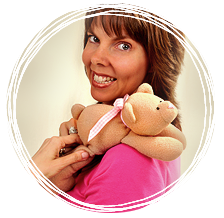 .
.
Happy Sewing,
Pauline