With Valentine's Day around the corner I thought I would share some customer feedback photos – of LOVELY Valentine's toys – to inspire YOU!!!
PLUS I'm doing
a Valentine's GIVEAWAY
to "share the LOVE!"
💘
BUT first… check out these Valentine's LOVE Monsters! I included some common Valentine's sayings in the LOVE Monsters Pattern but you can add your own personal message!
Look how sweet this gingham fabric looks for a LOVE Monster!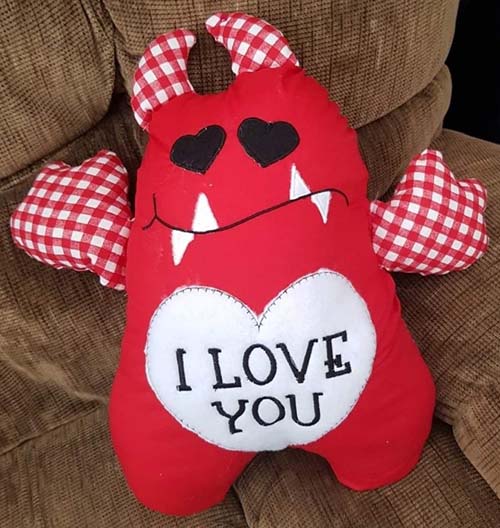 Such a sweet Love Monster Pattern sewn by Tiny Stitches Quilt Shop. (I LOVE that you're stocking my patterns – thank you!)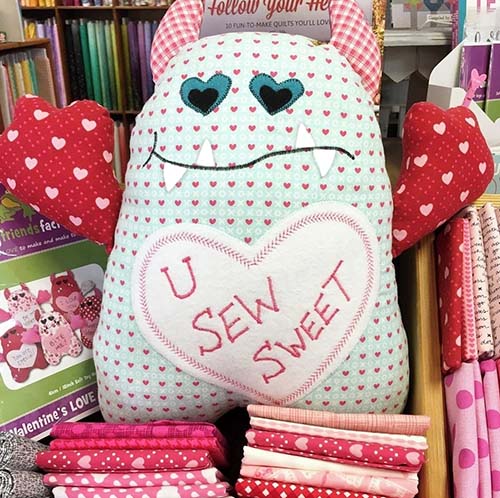 Don't worry if you don't have "traditional" Valentine's fabric like red, white and pink for your Valentine's Love Monster – ANY COLOUR is just as Sweet! Kristine Killian made hers 3 different colours so her children each had their own unique Love Monster!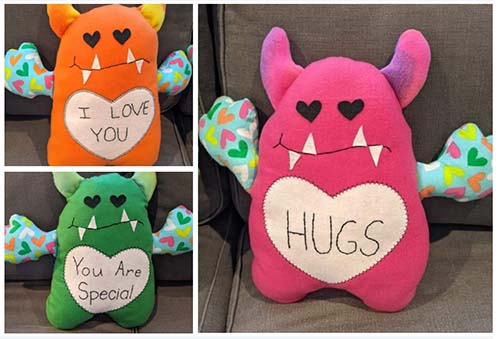 You don't have to use a Valentine's Day pattern to make a Valentine's Day toy…
You can use ALL Funky Friends Factory Toy Pattern – sew it up in Valentine's fabric, or a mix of plain red, white, or pink… works great!
T Rex Pattern sewn by Tinawinterborne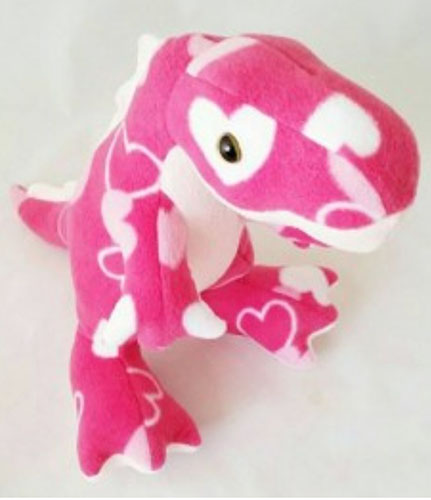 Moose pattern sewn by StaceyParsons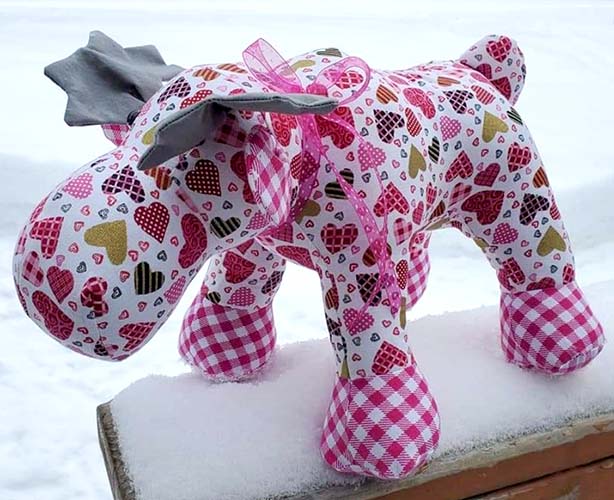 Peacock pattern sewn by Nichole Gibson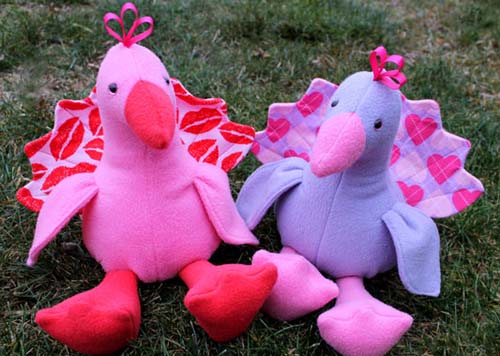 Puppy Pete pattern sewn by Kristin Howell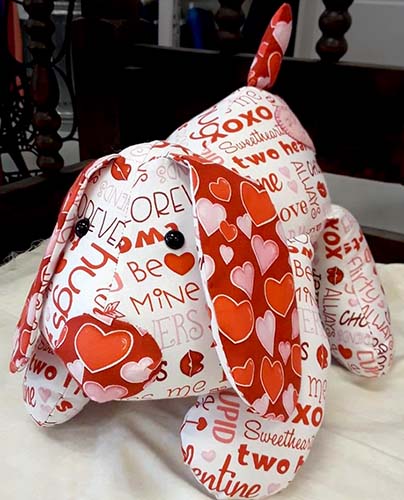 Digger Dachshund and Kitty Kate pattern sewn by Susan Langlois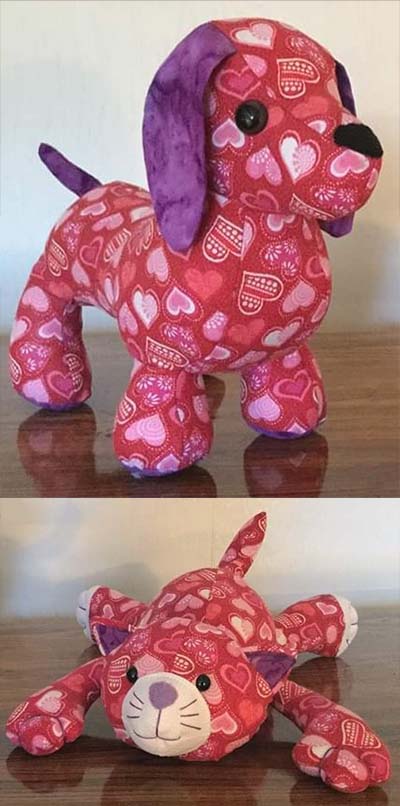 Hannah Hedgehog made by Stephanie of Fleece Menagerie
Ellie ELEPHANT pattern sewn by fleecemenagerie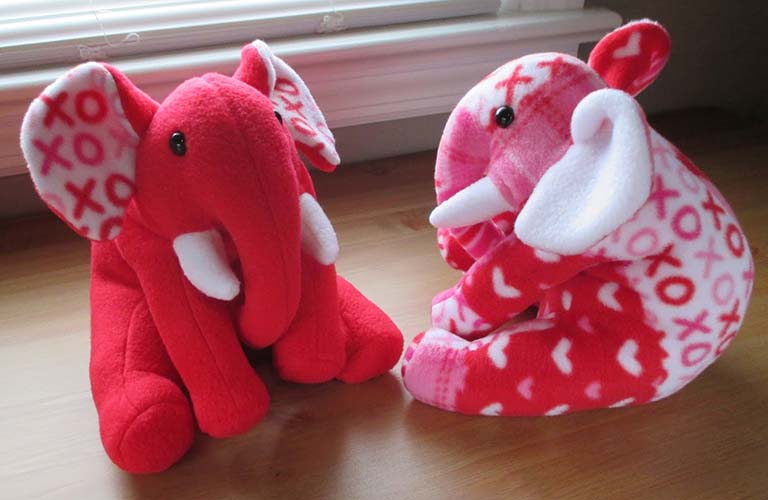 Don't worry if you don't have any Valentine's fabric!
ALL you need to do is
add a heart!!!
💘
Calico Bear Pattern sewn by SarahKilshaw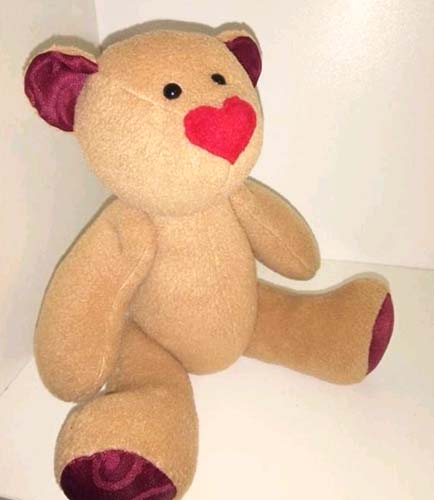 And a tiny version of the Kiki Koala Pattern also sewn by Sarah Kilshaw… you can see how small it is next to her sewing scissors!!! 😀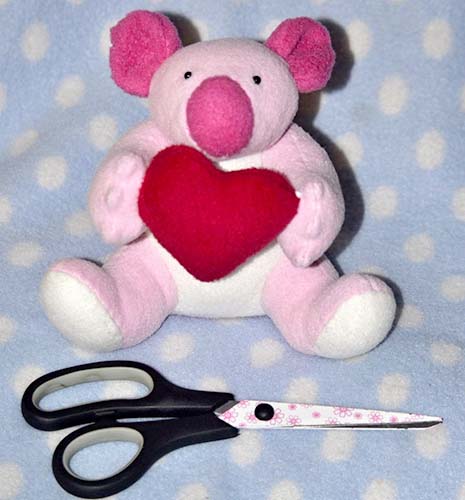 Butterfly pattern sewn by EmilieGorham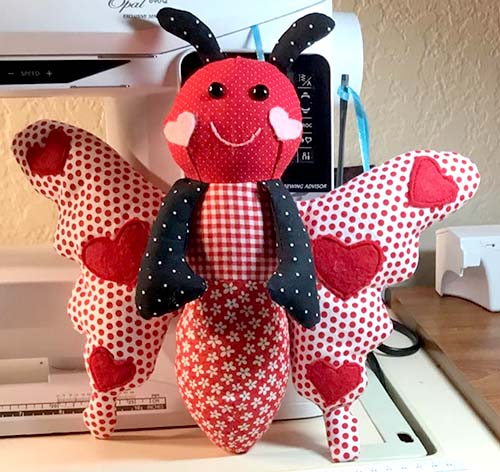 Calico Bear Pattern with heart sewn by GlynisDuckenfield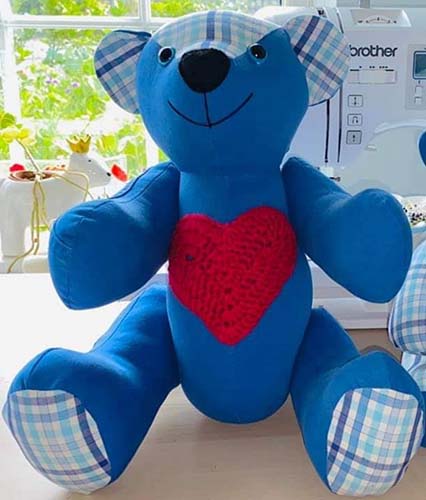 Honey Teddy pattern sewn by SusanaGould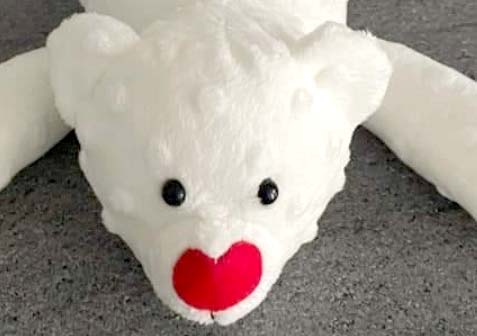 Keep me Keepsake Bear pattern sewn by Jaynecash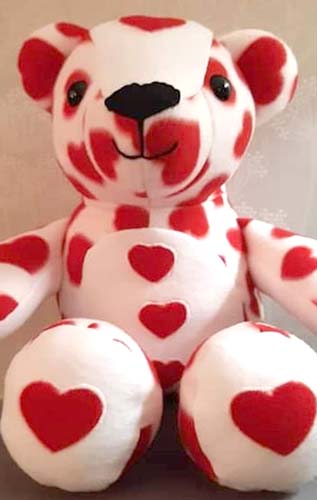 NOW for the Valentine's GIVEAWAY!!!
OK, what can you win?
You can a FREE Funky Friends Factory pattern of YOUR CHOICE!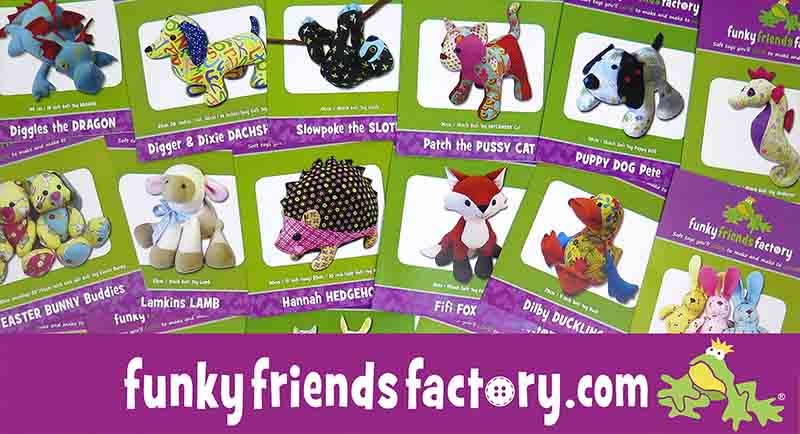 How do you enter?
ALL you need to do is leave a comment on this blog post (below) to let me know which Funky Friends Factory soft toy pattern you would like to sew for Valentine's? 
Want an EXTRA chance to WIN?
Post/Pin any of the photos on this blog post to your social media then come back and leave a comment to let me know where you posted it! 😀 
That's it!
There's nothing to buy – and EVERYONE is welcome to enter.
*** The winner's will be drawn on
15th of February 2021 ~>
using random.org and announced here (in the blog comments)
AND on the Funky Friends Factory Facebook page. ***

***Updated 15 February 2021***
We have a winner!!!

Alex Gaud who commented  – "I'd love to make Hannah Hedgehog. She's on my wishlist!!"

CONGRATULATIONS Alex, I have sent you the Hannah Hedgehog Pattern for your Prize today!
Thanks to everyone who entered – who knows? Next time our winner could be YOU!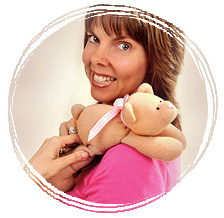 bye for now,
Pauline