The members of the Funky Friends Factory Pattern Fan Club on Facebook posted hundreds of astounding images last month! These entries were posted online in January, so they represent the first finalists and winner of 2021. Let's have a look! 
See that grinning baby on the bottom left in this collage? I bet you'll smile, too, when you see how happy she is these days (bottom right) with the soft toy made from her bee-themed baby clothes. Clare Marie Steele used a coordinating outfit from the same designer to make the wings on her version of the Bumble Bee sewing pattern, and that appliqué couldn't "bee" much more perfect.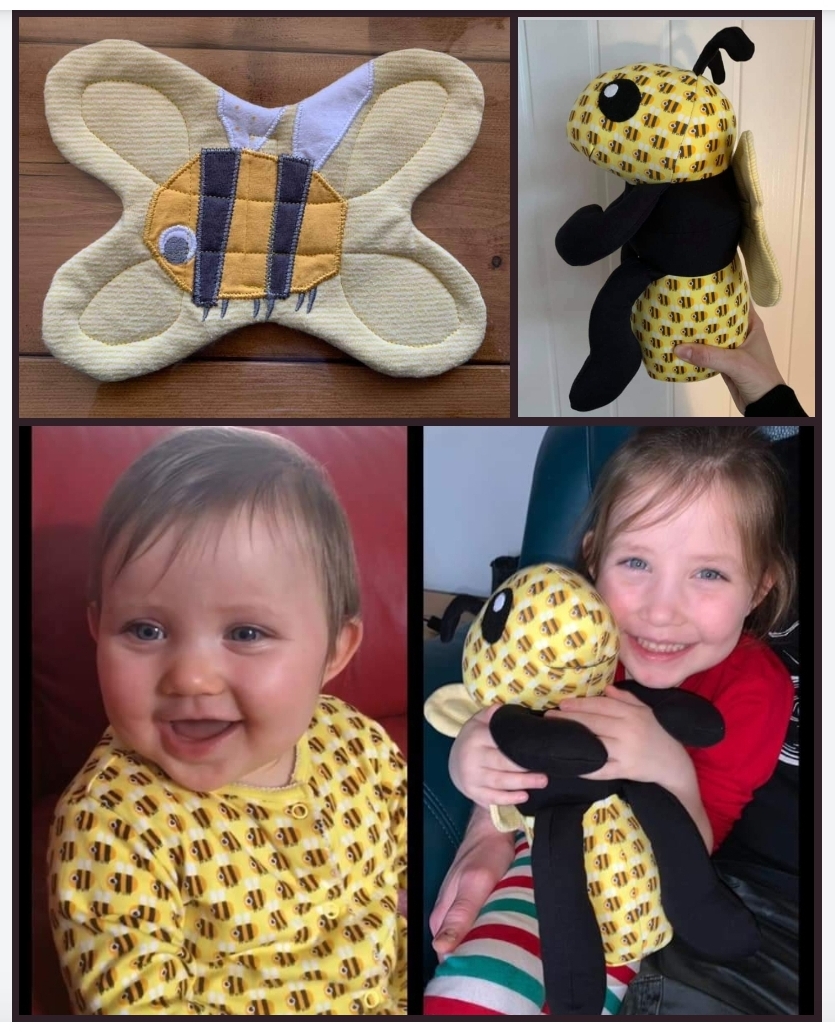 If you go by the pictures on the Internet, there's no shortage of cute goats in the world … but these  beauties by Pam Henkemans stand out amidst even the cutest memes of baby goats in pajamas. Pam sewed her pastel version of the Giddy Goat Pattern from woven fabric traditionally used for baby wraps and their felt eyes and noses make them safe for babies (human kids!).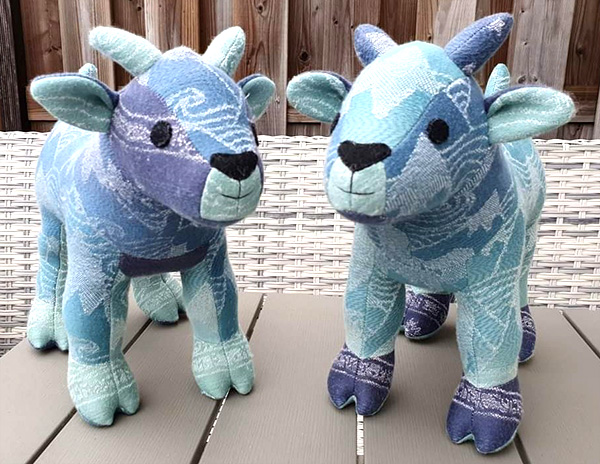 Kerrie Markham's version of the Llama & Alpaca Pattern looks delightful in a fluffy fake fur. The felt eyes sparkle thanks to a white French knot detail and happily complement the embroidered smile. Kerrie added some extra felt decorations to customize her llama too.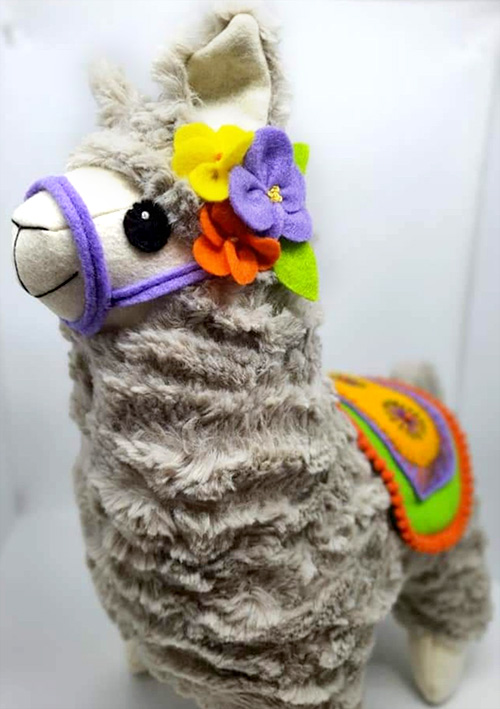 Wow! If it weren't for the blue satin chin and legs, you might think Kit Peterson's take on the Igor Iguana Pattern was real. She used a shiny vinyl fabric instead of felt for the spikes which adds to the realism. Igor may look like a complicated pattern, but sewers are always surprised by how quick he is to make. Are you looking for a low-maintenance reptile friend?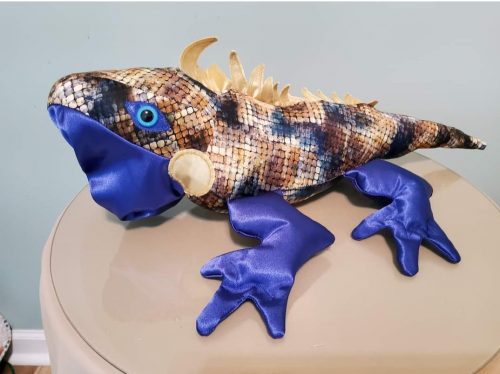 A sweet classic teddy bear is always in style, and this memory bear version of the Calico Bear Pattern sewn by Rebecca Metcalf is particularly stylish in this cozy mint sweater fabric.  Rebecca did an excellent job perfectly placing the embroidery and buttons on this keepsake bear. Making a memory bear from a knitted sweater/jumper takes a few extra steps, but the results are worth it. If you are curious about this technique, be on the lookout for a blog post about it in the future. In the meantime, come ask about it in our Pattern Fan Group.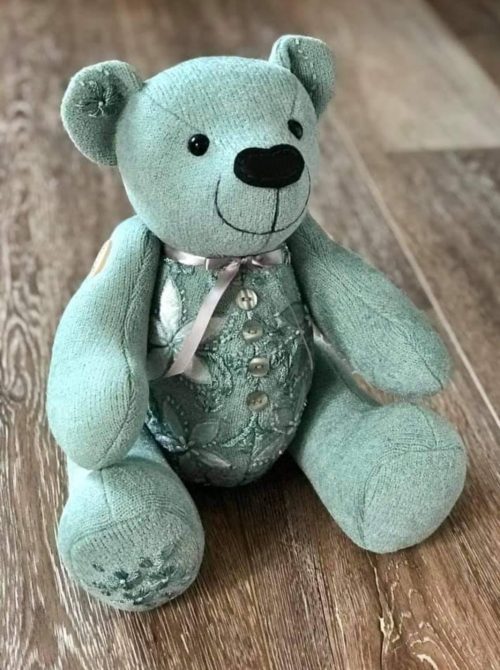 Here's another take on a keepsake toy. Nancy Ciccosanti used a red and black buffalo plaid to transform the Melody Memory Bear pattern into a playful lumberjack! I especially love the button details on his tiny suspenders.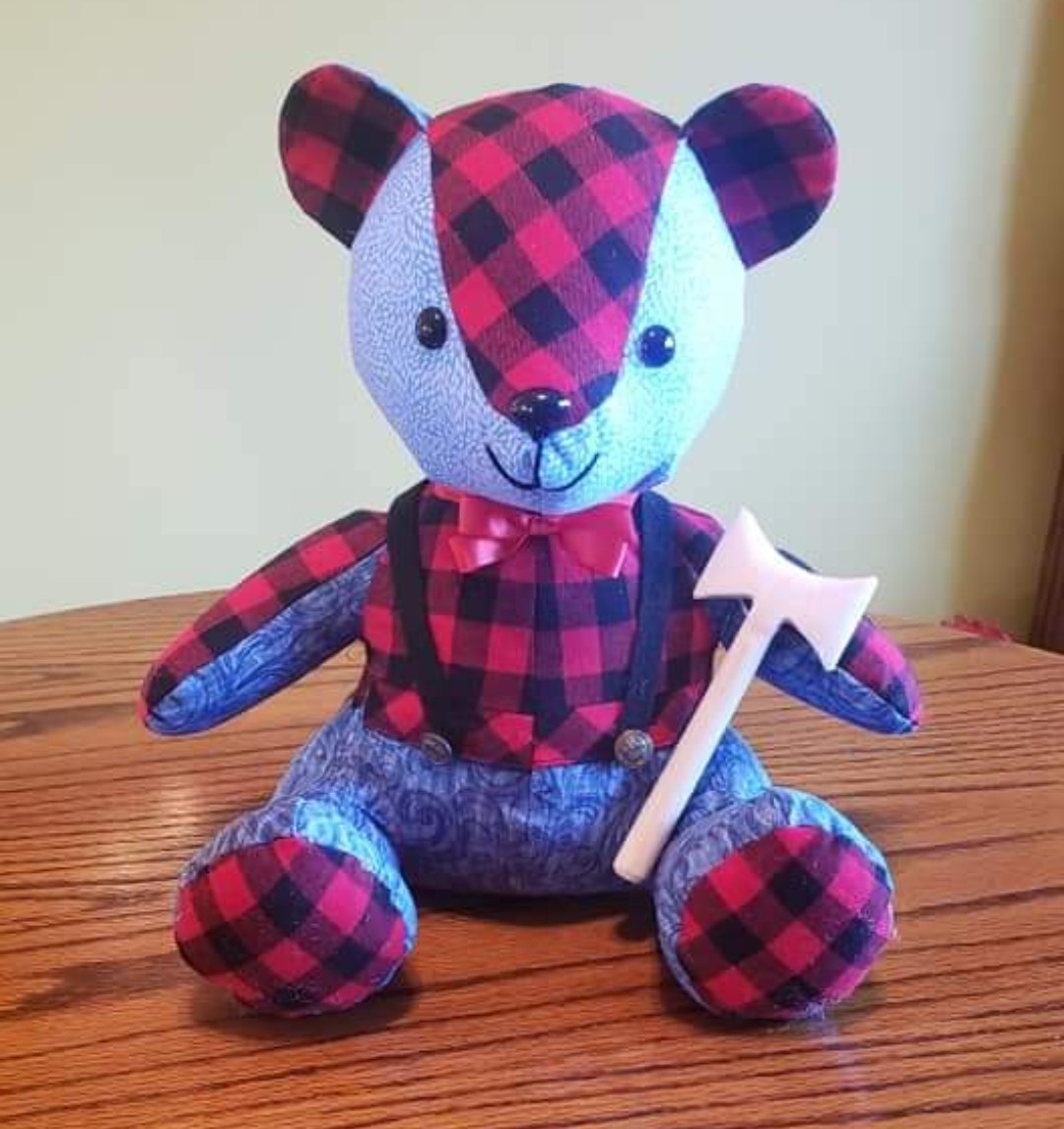 Stacy Bernstein teamed up a vibrant butterfly print and hot pink quilting cotton in this perfectly pleasing version of the Patch Pussycat pattern. Creative fabric pairings like this one are part of what make custom toys so special.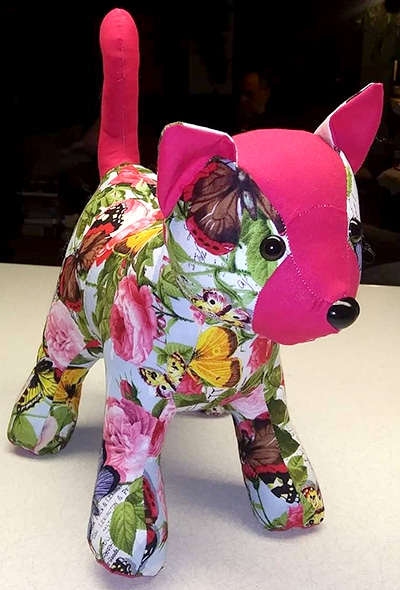 I LOVE LOVE LOVE the toys Mireille Leurs sewed in Tula Pink fabric… so I'm posting 2  – Randy Rhino Sewing Pattern (in Tula Pink fabric) first…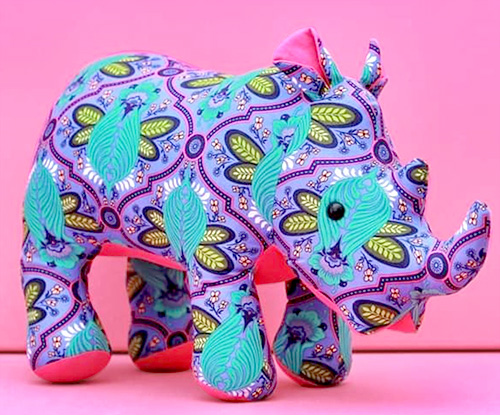 …and Ellie Elephant Pattern (also in Tula Pink fabric) – because I couldn't pick a favourite!!!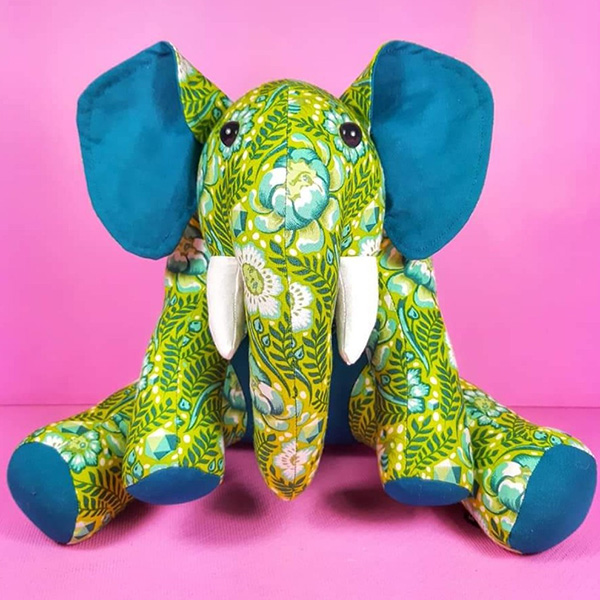 AND this month's winner is…
Arja Emilia who posted her polka dot "party" version of the Randy Rhino Sewing Pattern. She asked the other Members of our Pattern Fan Club how many rhinos she should make and the overwhelming answer was, "If they're this cute, you need a whole herd!"
CONGRATS Arja! You win




a FREE Funky Friends Factory Pattern ~>




of your choice!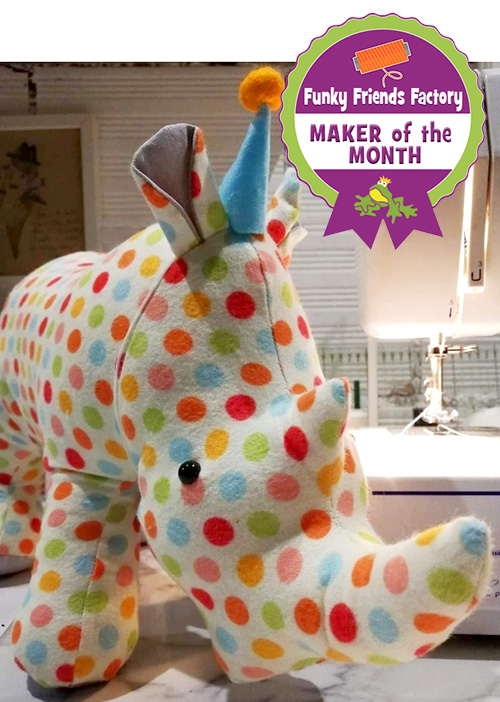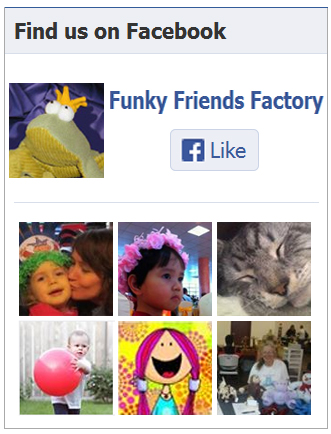 I love to see photos of the toys that people have sewn from my soft toy patterns…
So please post some pics to

my Facebook Page

!!! 😀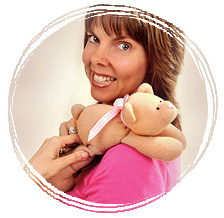 Till next time, happy sewing,
Pauline
xxx