I have been playing around with the Dilby Duckling pattern for a little while now as I wanted to be able to make him out of non-stretch fabric. There's no need to be concerned – he's still Dilby Duckling as we all know him, only a little bit bigger, a little simpler and…
a LOT MORE more FLEXIBLE!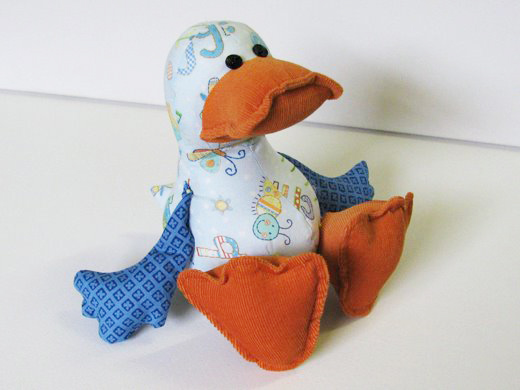 Flexible?
…I'd better explain!
Well, you CAN still make up the Dilby Pattern using cuddly fleece fabric,  but now you can also make your Dilby Duck from non-stretch cotton fabrics. This means you can use almost any fabric for him now and you can use up all your gorgeous quilting fabric scraps too!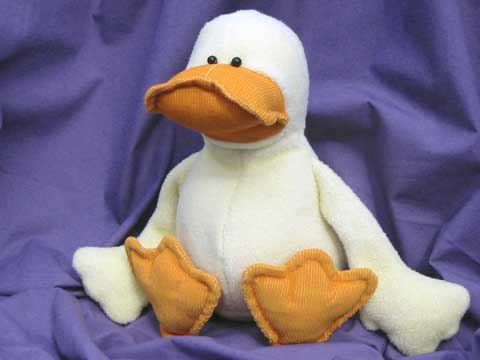 While I was fiddling around with the original pattern, I also made him a little bit bigger and changed his feet so they can be sewn in place by machine (rather than handsewn) which I think will make him a little quicker to sew! Overall, Dilby hasn't really changed much, in fact he LOOKS the SAME, he's  just NEW and IMPROVED!!!!


And look how cute he looks made up in GREEN!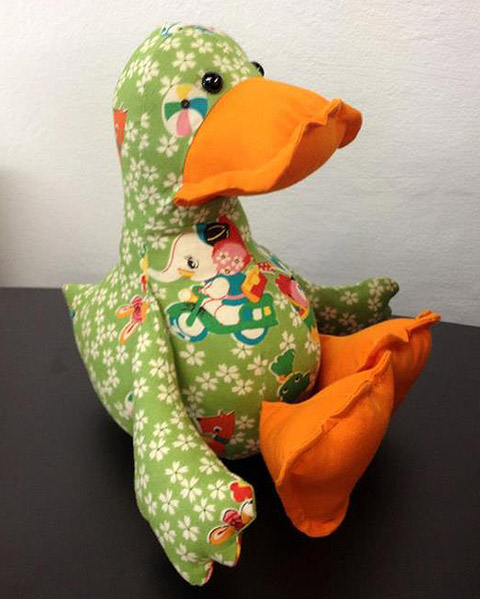 *** This gorgeous duck was made up by Kylie of  Voodoo Rabbit as their sample for their fabric showroom. I think he looks fabulous in green!
I'd love to know what you think of a NON-YELLOW duck?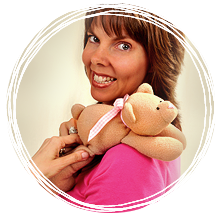 .
.
Till next time,
Happy Sewing,
Pauline