You might think that I ONLY love to SEW toys…. but when I can't get near my sewing machine,
I also like to KNIT!
So it's NOT THAT strange that when I was first thinking about my
INSOMNIAC Teddy Bear pattern design, I wanted to make a KNITTING PATTERN for Izzy's sleepy sheep. I thought it would be FUN for me to be able to knit some sheep while I was up with insomnia in the middle of the night – AND way less noisy than my sewing machine!!!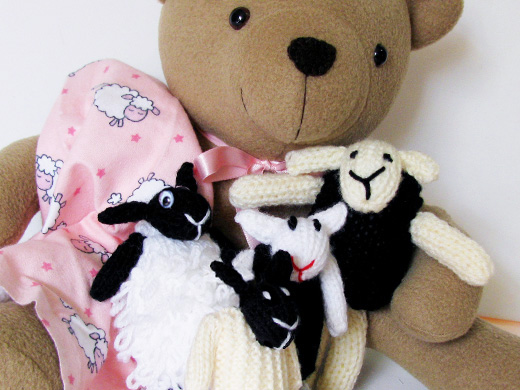 BUT, because I know that some people cannot knit, I designed her a cute sewn sheep instead and I was going to leave it like that,  BUT then,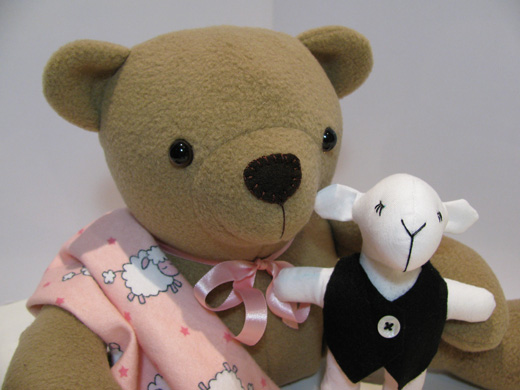 I found some A-M-A-Z-I-N-G  yarns –

Check out these bobbles!

and these frills and tassles –
Reminds me of COCONUT ICE!!!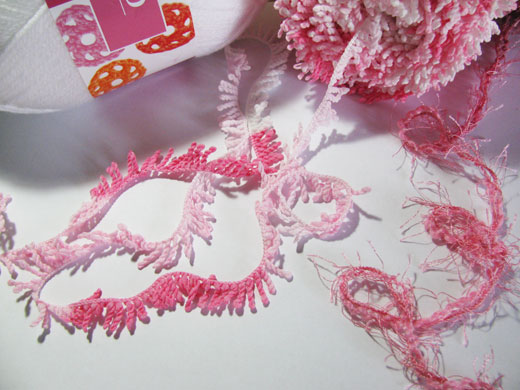 OOOOOH, they got me all excited to play with my knitting pattern again,


AND got me thinking…
…that I'd like anyone who CAN knit, to have  this knitted version too! So here it is – an extra BONUS PATTERN for all the knitters out there!

(* Right-click and choose "Save as" or "Save link as")

I've had such fun making this cute knitted sheep pattern and,
I hope you'll have as much fun counting YOUR sheep!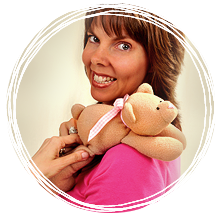 .
.
Sweet dreams….
Pauline