I'm so excited to show off the brand new Funky Friends Factory toy making KITS!

Korina of Korina's Kreations has agreed to join me as the OFFICIAL Funky Friends Factory KIT MAKER! She is now coming over once a week to 'play with fabric' in the Funky Friends Factory shop with me!

I just LOVE the fabrics we've found…



First up, Plattie's gone all girlie on us!!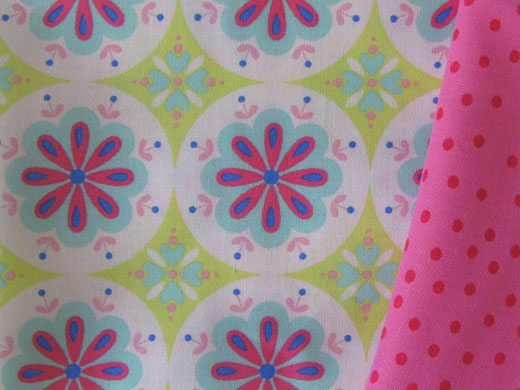 This is the 'Pretty in PINK' Plattie sewing KIT,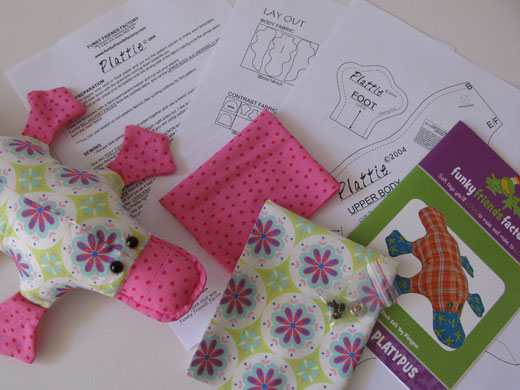 And this is the new 'BLUE for boys' Plattie Sewing Kit,
though no one's saying, girls MUST have pink, and boys MUST have blue! 🙂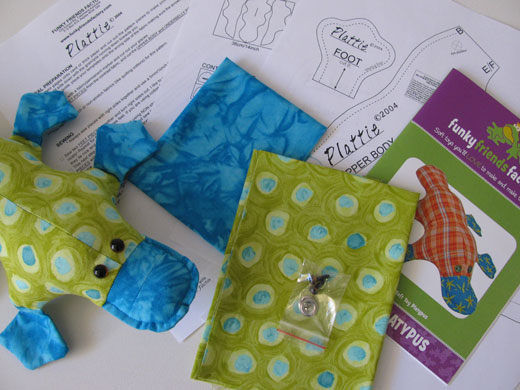 Next we have a fabulously flowery Kitty Kate Cat sewing KIT. She'd make a great present for any cat-lover… including yourself!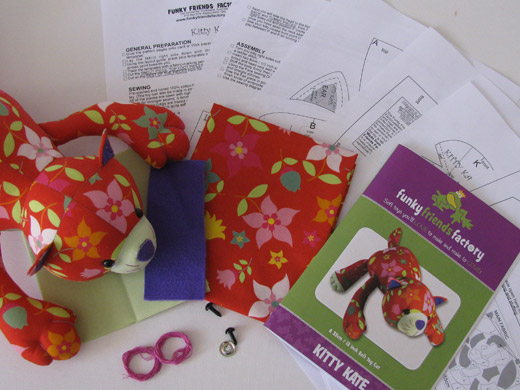 Next we have Dilby Duckling  NEW AND IMPROVED…
He can be made up in non-stretch cotton fabrics as well as cuddly fleece.  I've just added these cute Duck Sewing KITS made up in this gorgeous kiddies printed quilting cotton and bright orange corduroy.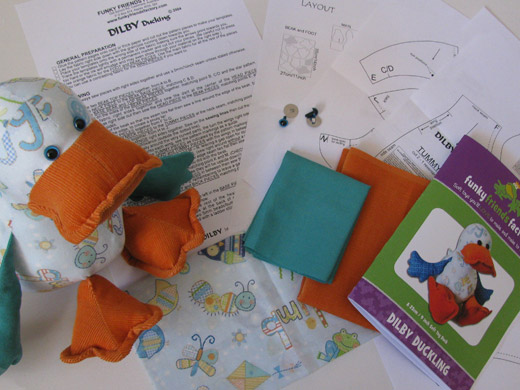 And last but not least  – a Sugar Plum Fairy doll making sewing KIT!
My cloth doll Sugar Plum Fairy Pattern has been so popular and I have had lots of requests for the EXACT fabrics she is made of, so now you can make her JUST like the original! Everything is included in the kits (except toy stuffing – due to bulk) so you'll have everything you'll need to make her right down to the velcro spots to attach, and re attach, her fairy wings!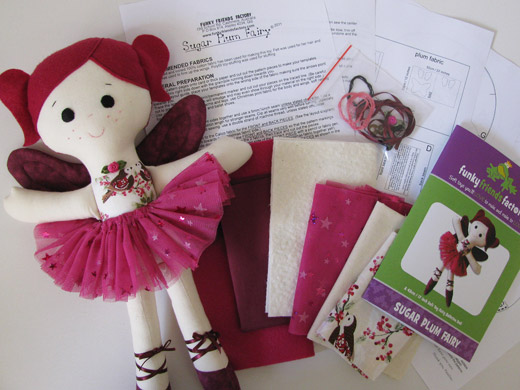 We are busy cutting up MORE new kits and will let you know as soon as they're ready to go!
It's been such fun choosing the fabrics for these kits – I hope you like the them?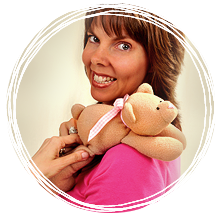 .
.
Till next time,
Happy Sewing,
Pauline