Woohoo, the Wolf pattern has a name!
Thank you for ALL of your suggestions – boy, who knew there were so many "W" names? We had some AWESOME suggestions including – Whisper, Willow, Winter, Wyatt, Wren, Wallace, Wilma, Woden, Wendy, Woodsie, Wiggles, Wisteria, Wags, Waggles, Wonder, Wander, Wilde, Wilson, Whittle, Warg, Wilf, Wendell, Whitaker, Whimsy, Wasabi, Woohoo and Wild Thing!
AND the winner is…
Winsome the Wolf!

While I've been designing this wolf sewing pattern, I've been thinking that a wolf toy would look a bit SCARY BUT when I turned the final prototype right sides out (no. 14!!!!!) and stuffed her little face – the thought struck me…. "She's Winsome!!!!"
Her face was unexpectedly sweet and her head, turned to the side, gave her such an adorable expression… it was LOVE at first sight for me!!!!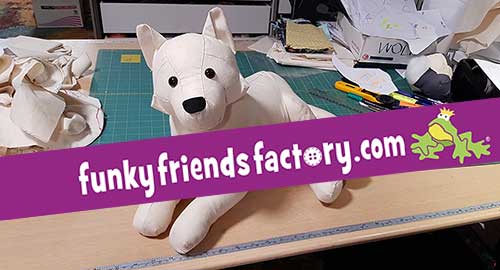 To be honest…. I did have to look in a Dictionary to be sure of the meaning BUT with such a sweet, innocent look on her face, she's definitely winsome!
Congrats to Diane Berry and Cheryl Lieschke who suggested Winsome. BOTH of you win a free copy of the pattern (once it's released).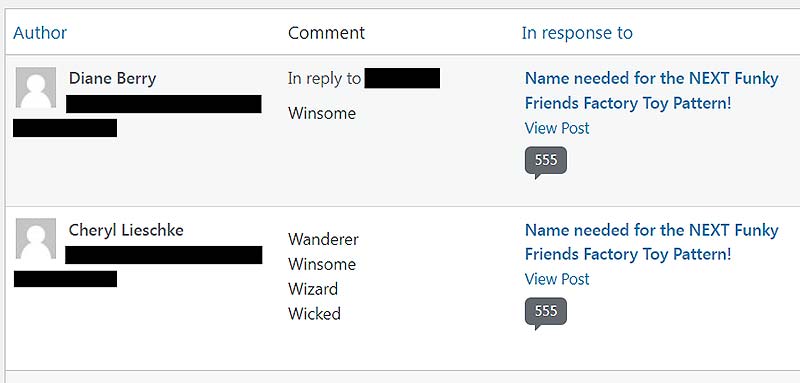 I can't wait for the final reveal to show her to you. She's got an entirely unique leg style for a Funky Friend.  I'm just doing some finishing touches and I'll be sending out a request for testers soon.
So watch your Email for updates!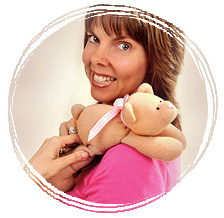 Till next time, happy sewing,
Pauline
xxx