We had such fun on the LIVE call of our FREE Teddy LIVE SEW-ALONG today.
The fourth LIVE CALL was all about pattern ADD-ONs for Keepsake Bears ~>
I wanted to END BIG so… I planned LOTS of wonderful things for us to make for the basic Calico Bear Signature Bear Pattern – ALL beginning with 'W'
Wings
Weighting
Waistcoats
and we had a Wonderful surprise…
WINGS
Our first "W-thing' we sewed was some angel wings for our keepsake Bears. A lot of my customers that sew lovely keepsakes with my Calico Bear Pattern have told me that they have added WINGS to make an angel bear as a keepsake when a child or baby has passed away. It's a way to bring a little bit of comfort at such sad time. 
*** I have put together a PDF file which I will send out to everyone who joined us on the SEW-ALONG with the FREE Wing Pattern.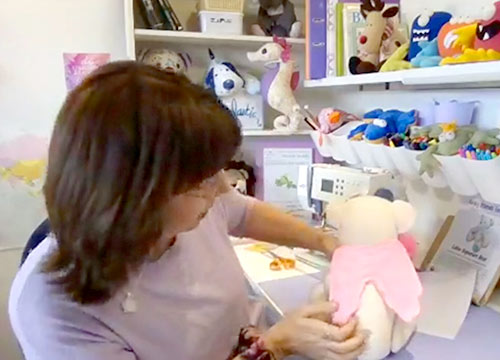 WEIGHTED KEEPSAKES
The next "W-thing' we talked about was WEIGHTING. We discussed how to make a weighted keepsake toy. Weighting can be added to the exact birth weight or just to give the toy some added weight or just to help your toy sit up better.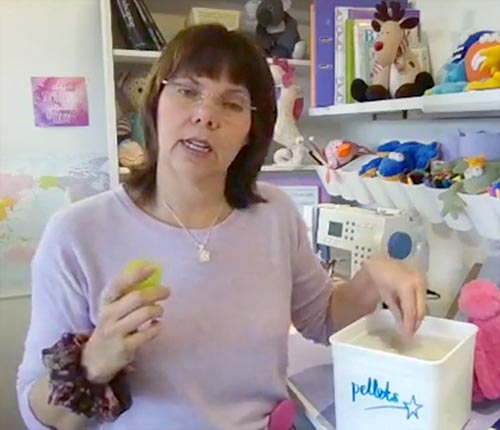 WAIST COAT
The next "W" thing we discussed was a teddy bear WAIST COAT pattern! Lots of the Club Members have been asking me to design a waist coat for Calico so we did this LIVE!!!! Talk about putting me on the spot! LOL 🙂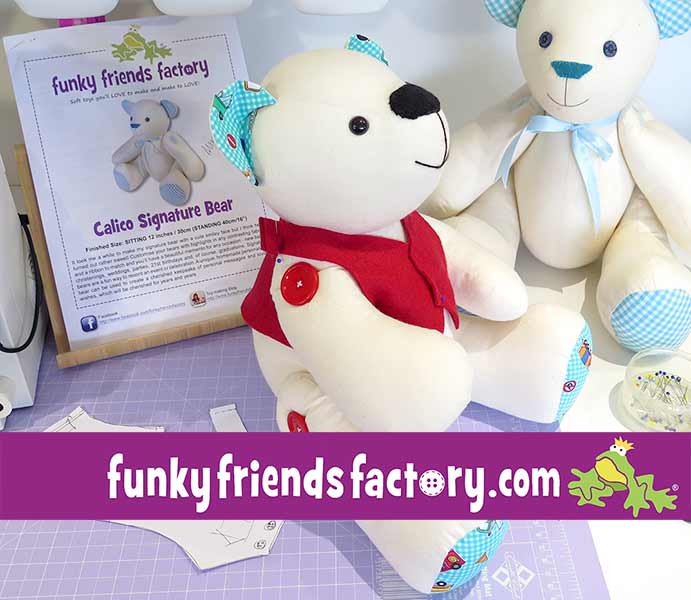 AND the SURPRISE "W"?
Winners!



It was so exciting – we picked 3 lucky people on the SEW-ALONG, and they WON a whole year's access to the Sew Many Funky Friends Club… FOR FREE!!!! The Lucky winners (1 for each Level in the Club) were –
Diana Graham
Stephanie Hardy
and Amanda Huggins!
CONGRATS GUYS!!!!! Can't wait to hang out with you in our Club!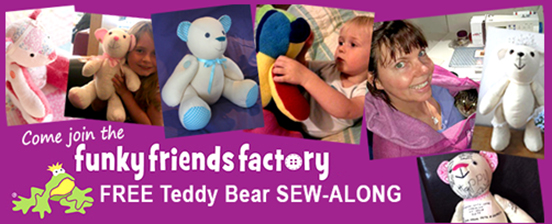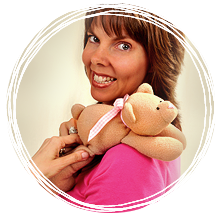 .
.
Till next time,
Happy Sewing,
Pauline


Save