YES, you heard that correct – I was buying fabric a 9pm!!! LOL 🙂
Well, I discovered a lovely quilting shop, about an hour's drive from me, called Apple Patch Quilting & Craft. It's in a place called Cooee. (Yes we do have some fun place names in Tasmania!)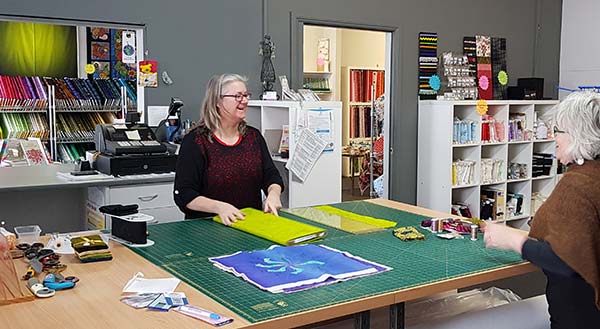 This quilt shop is owned by a husband and wife – Vanessa and Craig – who are passionate about all things to do with fabric. They have a huge sewing space and run lots of workshops and classes… and that's what I was up to in their store this week. Helen Godden , a quilt artist (and Handi Quilt Ambassador) was visiting and doing a trunk show.
Free motion quilting is something I have been curious about for a while and Helen calls herself an "extreme free-motion quilter! AND boy – I wasn't disappointed! Her quilts look like stained glass windows to me – this one is my favourite with lots of different Australian birds.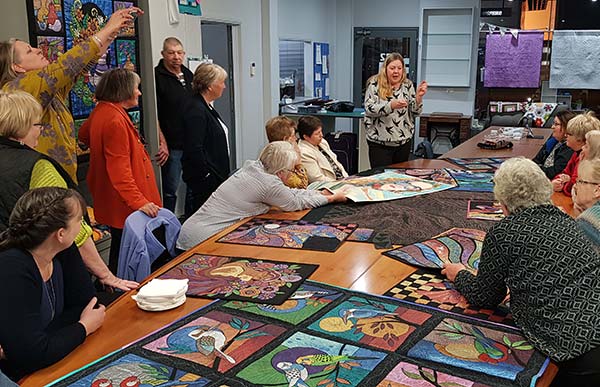 AND how cool is this portrait of Helen's daughter!
We also got to see Helen's latest quilt, which is quite a sad reminder of how man hunted the Tasmania Tiger to extintion. WOW!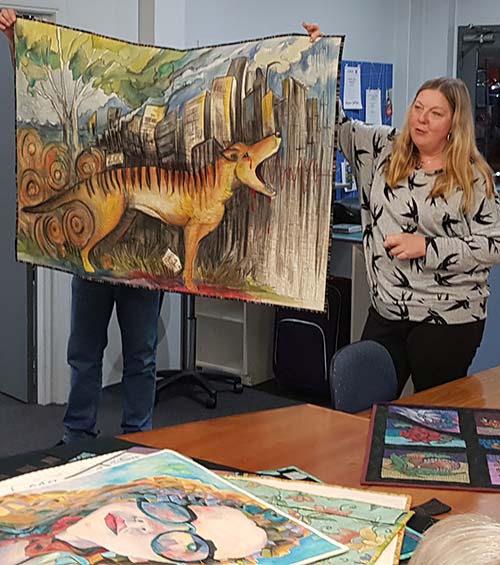 I was so inspired to give free-motion a go so I bought some DVD's of Helen's showing you how to get started with free-motion quilting… which should be fun!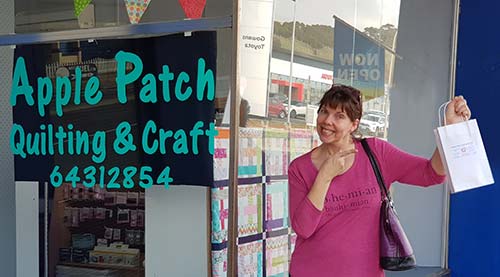 AND I also managed to find some interfacing for making some keepsake toys for my sew-along this week!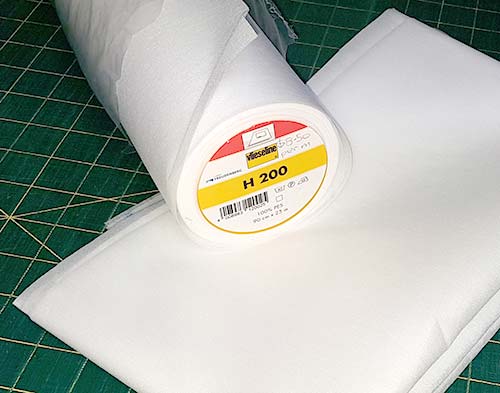 What a fun fabric shop! You have to stop in and see Vanessa and Craig if you're in the area! 🙂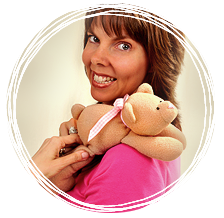 Till next time,
Happy Sewing,
Pauline