Do you want to buy a unique soft toy? 

If you're looking for a custom toy – why don't you take a look at our featured home sewing businesses? We are highlighting toy-makers who sew F-A-B-U-L-O-U-S Funky Friends toys AND who also support the independent designer community by giving pattern credits on their websites and social media posts!  
Today we are highlighting…
Alyssa King and her business ~>

Alyssa specializes in custom minky toys, including HUGE Funky Friends like this super-sized version of the Slowpoke Sloth pattern.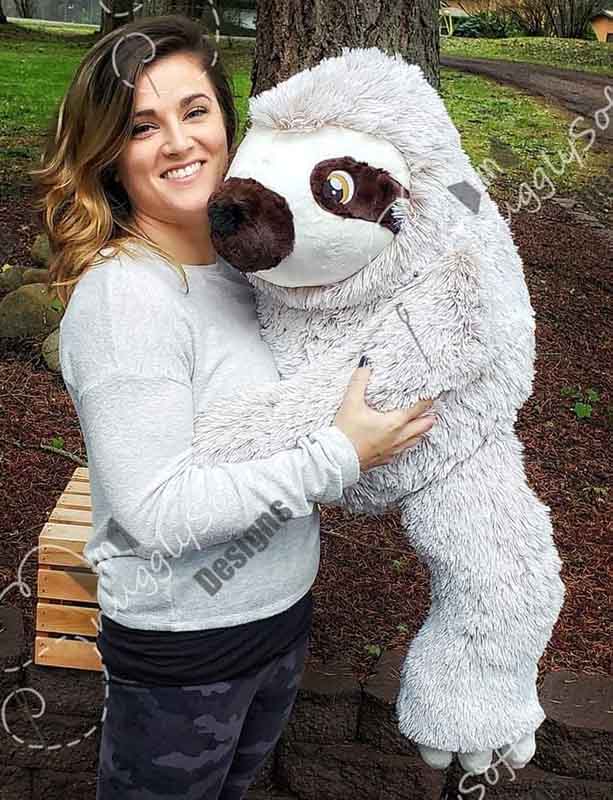 AND… I love the attention to detail that Alyssa puts into each keepsake toy she makes! Look at these pet reproductions she from the Giddy Goat pattern to match these real goats.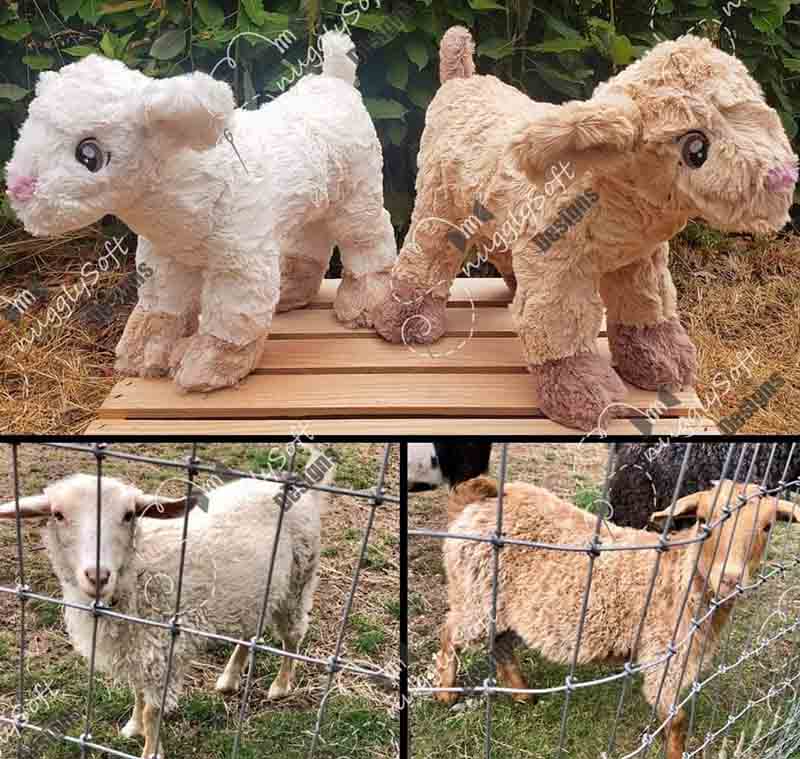 Let's find out a little more!
How did your keepsake business start?
I started with sewing minky blankets and business was slow so I looked in to making stuffed animals. I searched all over for the cutest bear pattern and came across the Melody Memory Bear pattern and loved it! Customers loved it so much that I quickly expanded my plushie pattern options. I now have 50 FFF patterns!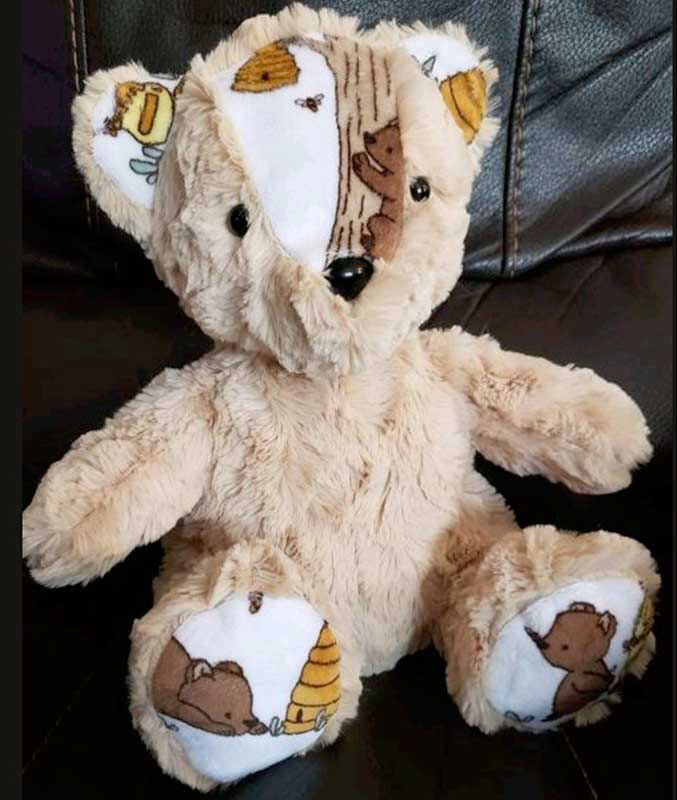 What is your favorite Funky Friends Factory pattern?
I can't choose one favorite! Melody Memory Bear was my first ever plushie I made, so she will always be a favorite. And the Ozzie Octopus Pattern is in my top favorites! He always turns out so fun with all the tentacles.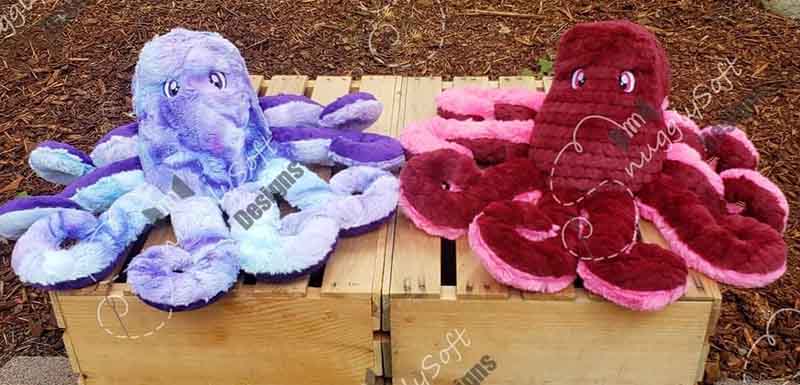 Ozzie the Octopus is awesome at the regular pattern size (above), and he's gorgeous in gigantic 200% form, too! (Below, with Alyssa)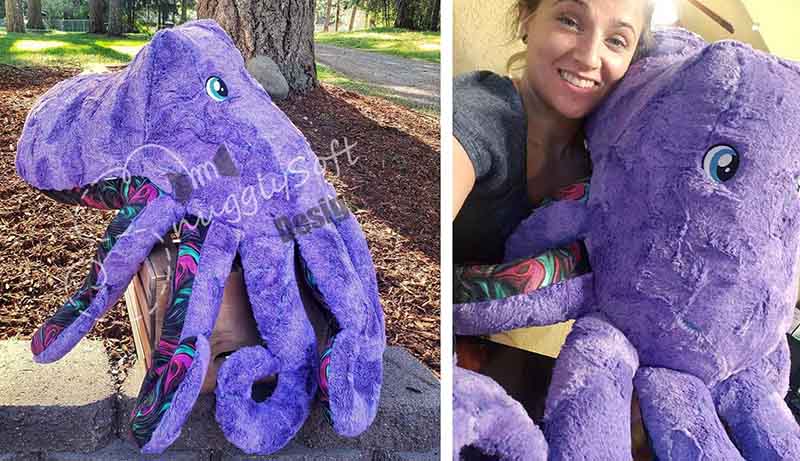 What do you love the most about your keepsake business?
My favorite part about making keepsakes is the happiness it brings to people! I have had so many people tell me how much they love their plushies and the joy it brings them. It makes me happy to make others happy.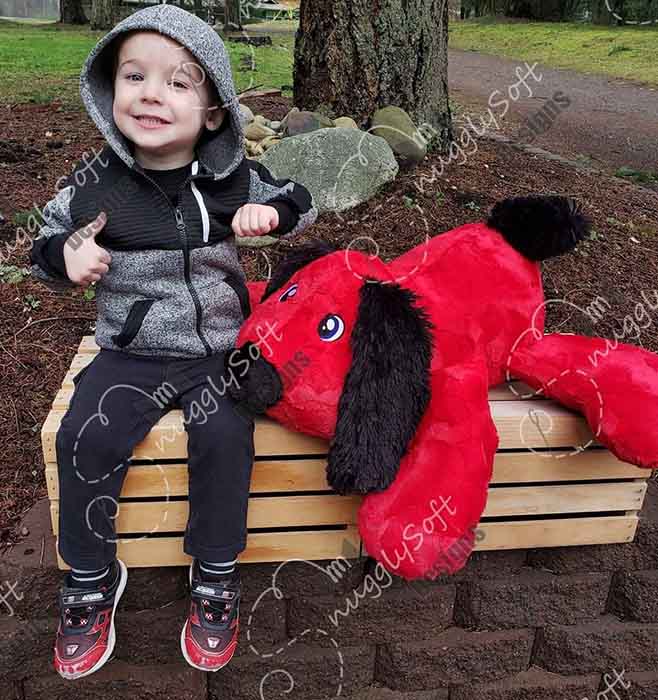 Puppy Pete at 200% brings lots of smiles (above), and a 200% Unix Unicorn is a toddler's dream come true (below).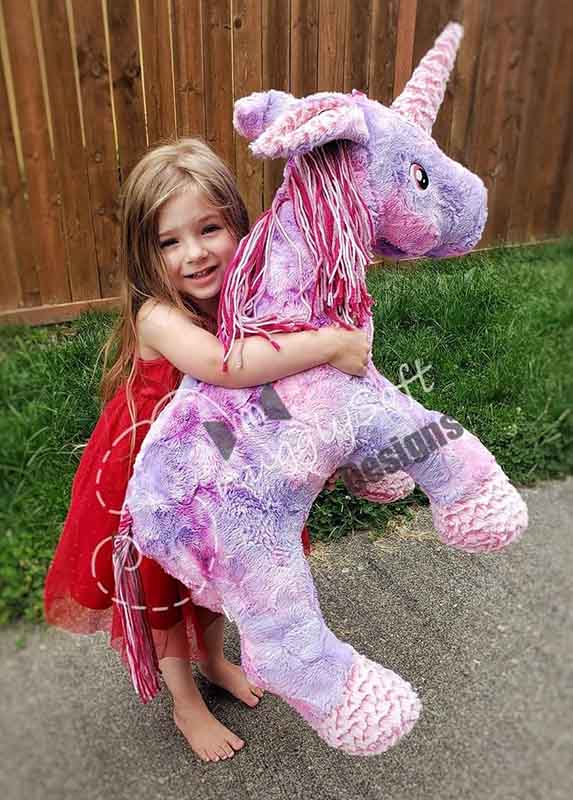 What is the most special keepsake you've made?
I have made weighted Melody Memory Bears that were given to woman who gave birth prematurely. Several of them lost their babies so the keepsakes were something extra special for them to remember their little angels. Helping them heal their hearts a little bit was special to me.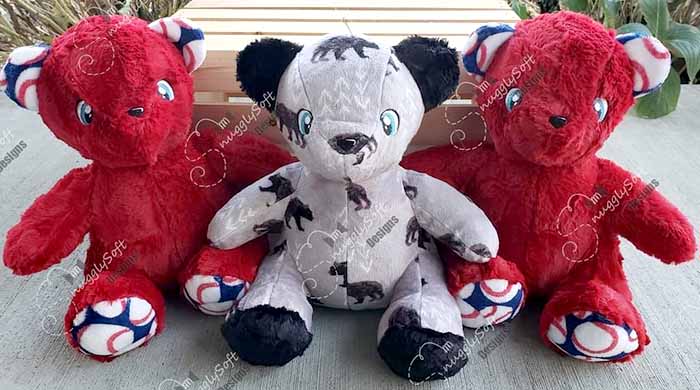 What other customized items do you offer?
The majority of my business is focused on plushie making, but I do offer other minky products! Anything from steering wheel covers, to sleep masks, to scarves and more! My favorite thing is making the plushies though.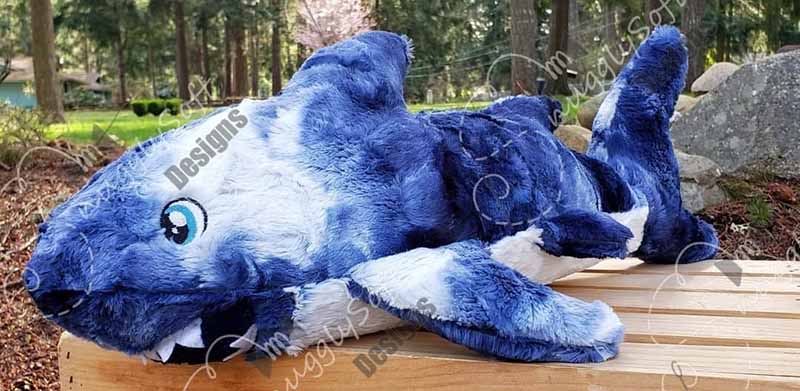 Sammy Shark sews up swimmingly in Shannon's Luxe Cuddle (above). Alyssa coordinated a yarn mane with spotted minky in this version of the Horsey Horse Pattern (below).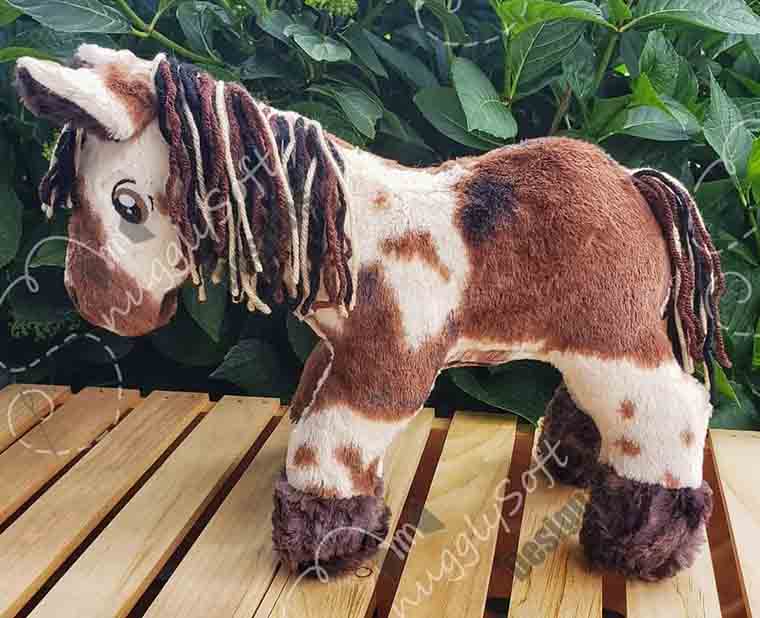 As you can tell – I highly recommend Snuggly Soft Designs!!!
If you want to buy a Memory Bear or custom Soft Toy – please get in touch with Alyssa (if you can't see yourself using my toy patterns to sew your OWN soft toy!) and she can sew a Funky Friend for you!
Do you want us to feature the Funky Friends toys you sell?

This Q&A series is my way of saying THANK YOU to Funky Friends Factory fans who not only sew fabulous Funky Friends toys but ALSO support the independent designer community by giving pattern credits on their websites and social media posts!  If you tag your social media posts with #funkyfriendsfactory  – we can find your posts… and who knows, maybe our next featured Super Softie Seller could be be YOU!!!! 
I can't wait to see YOUR Funky Friends toys for sale!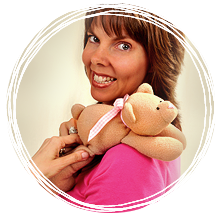 Till next time,
Happy sewing,
Pauline