Wow, such a wide range of toys and keepsakes to review in February's Maker of the Month finalists! We've got the furry, the fluffy, the scaly, and the tusked. Plus whatever covers a unicorn! Read on for some funky sewing inspiration and to find out who our February winner is!
We're starting off this month's finalists with this amazing custom Larry Lion sewn by Laine Milne. Look how it perfectly matches the recipient's hair! Read the attached story to find out more about this special gift. 
Larry Lion seems to be popular with kids of ALL ages! Rebecca Karstad used fake fur for this lion's mane.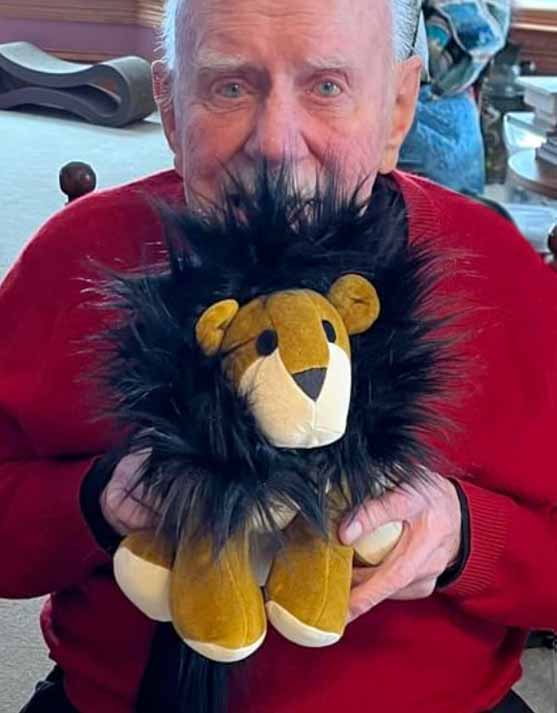 Click HERE to purchase the Lion pattern.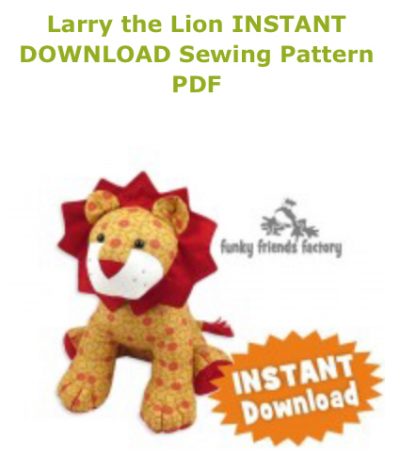 Katrina Daniel Fisher sewed up this fiery version of the Diggles Dragon Pattern as a gift for her son.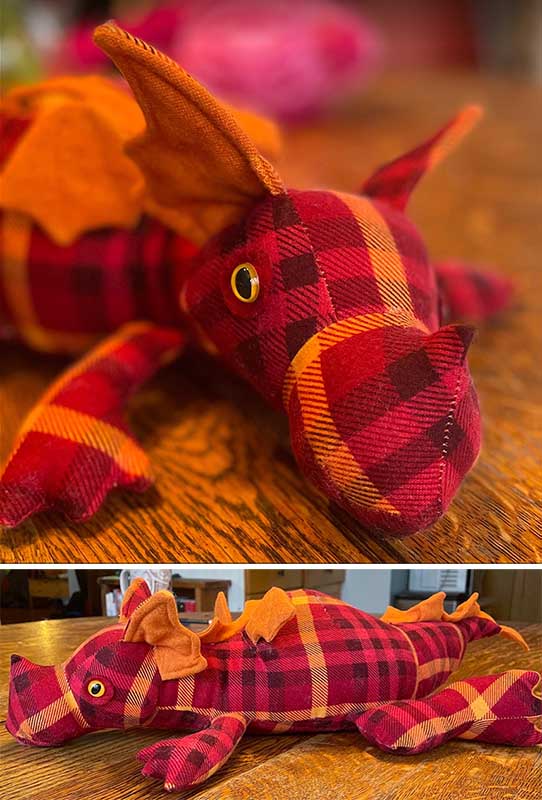 Click HERE to purchase the Dragon Sewing pattern.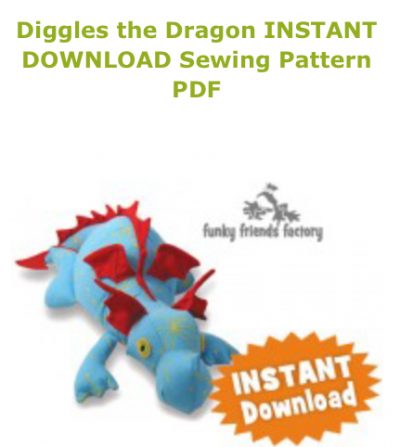 Tracey Hunter Vacek's grandson made this Dizzy Dolphin (almost) all by himself. This is the second kid-sewn dolphin we've seen in the last few months. Great job, young man!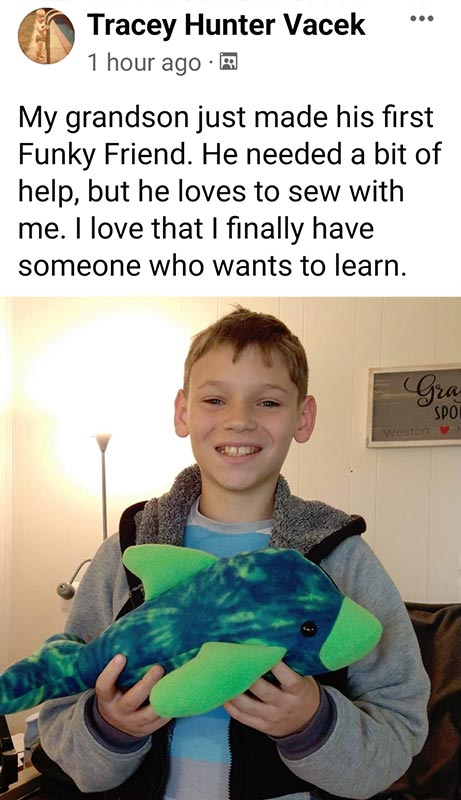 Click HERE to buy the Dolphin pattern.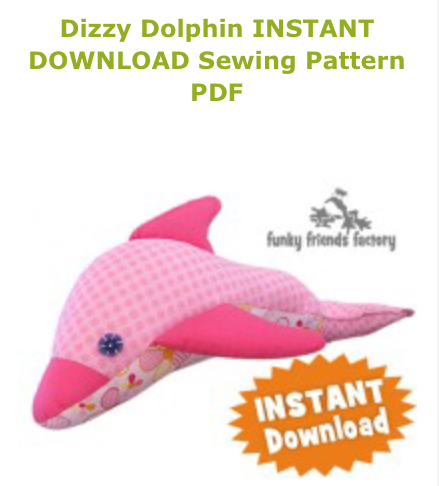 Amy Stokes turned a polo shirt into a keepsake in this version of Melody Memory Bear Pattern.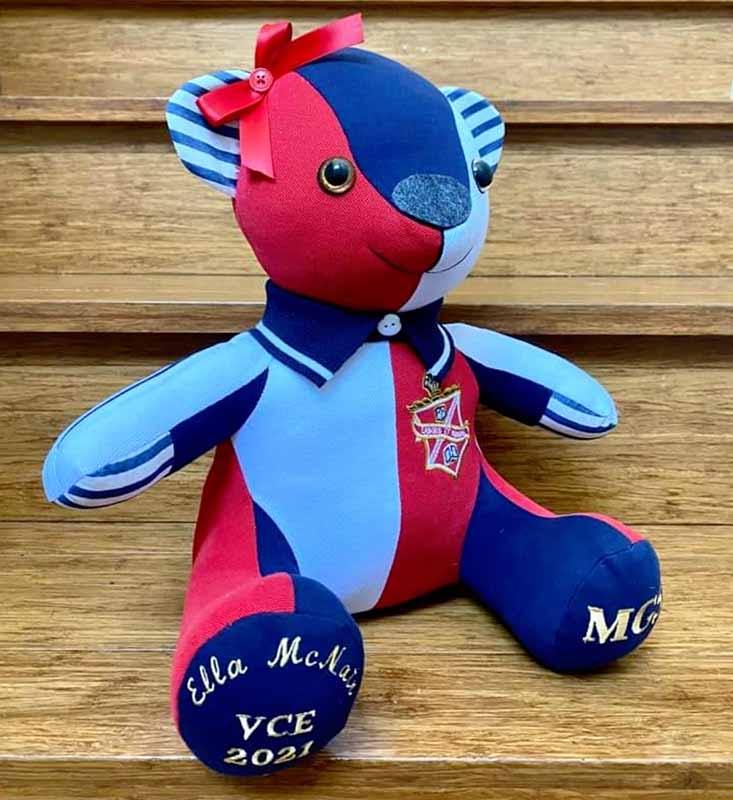 Paula Sykes made two Melody Memory Bear Patterns, one from fleece and one from faux fur. Both are so cute, I can't choose which one I like better! It's fun to see the same pattern done by the same person in such different fabrics like fleece (the easiest toy fabric) and faux fur (the most difficult).
2 Melody bears
to compare!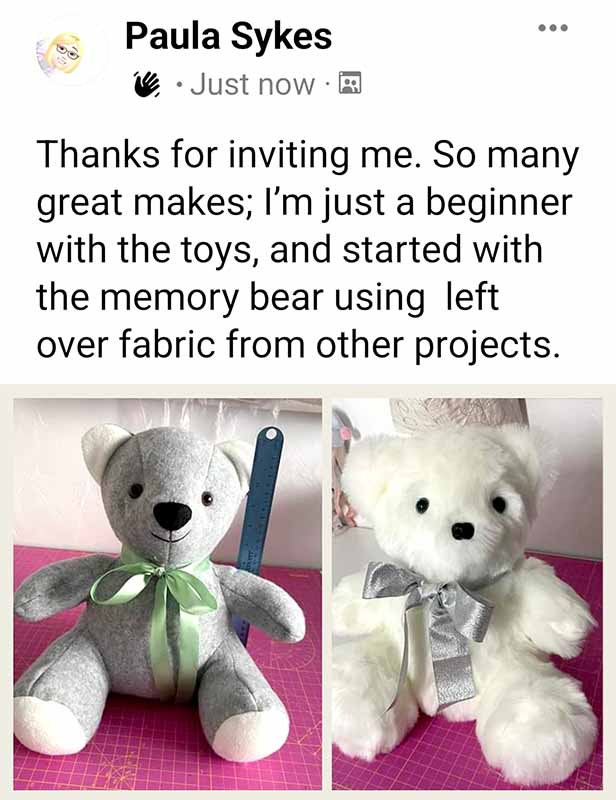 This Melody Memory Bear Pattern sewn by Mary Shaw was one of our most popular posts of the month. Mary was asked to up cycle an 80 year-old coat into this keepsake.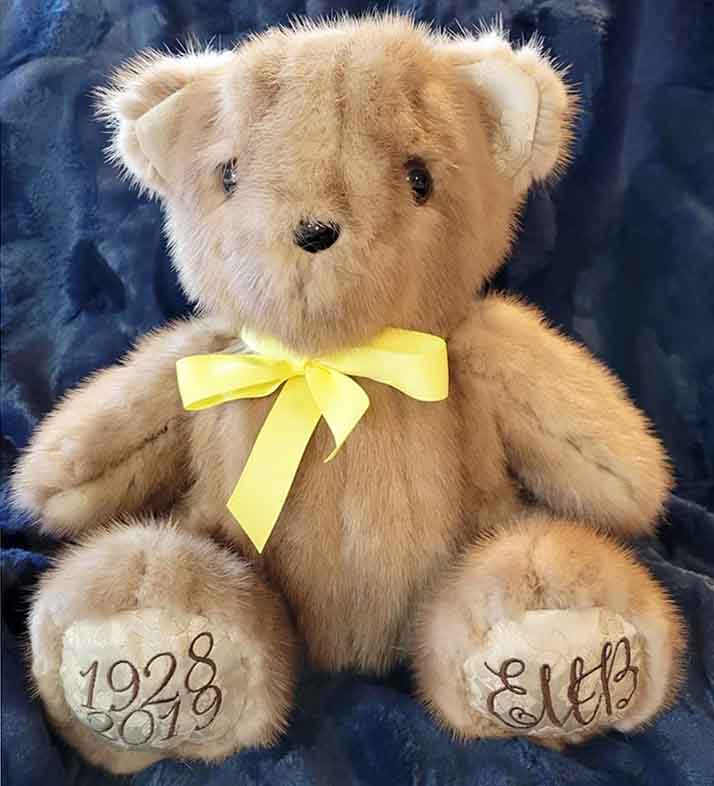 Click HERE to purchase the Melody Memory Bear Pattern.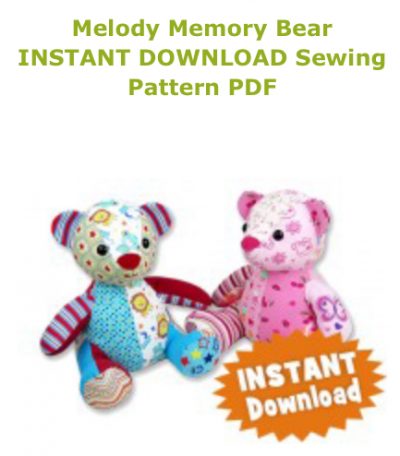 Angie Edwards used the Calico Signature Bear pattern when she was asked to upcycle a coat. The result looks luxurious!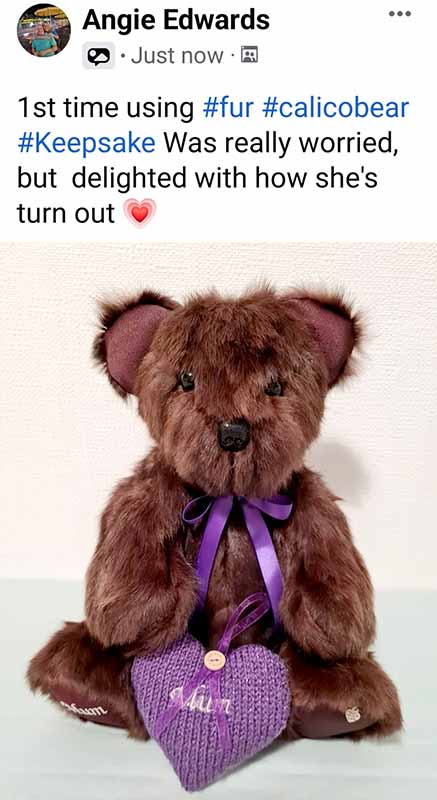 Click HERE to purchase the Calico Bear pattern.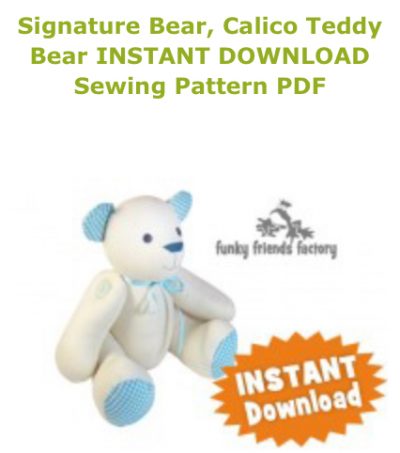 Barbara Buckley used a playful gingham and a traditional coordinating fabric for this adorable version of the Joey Junior Kangaroo pattern.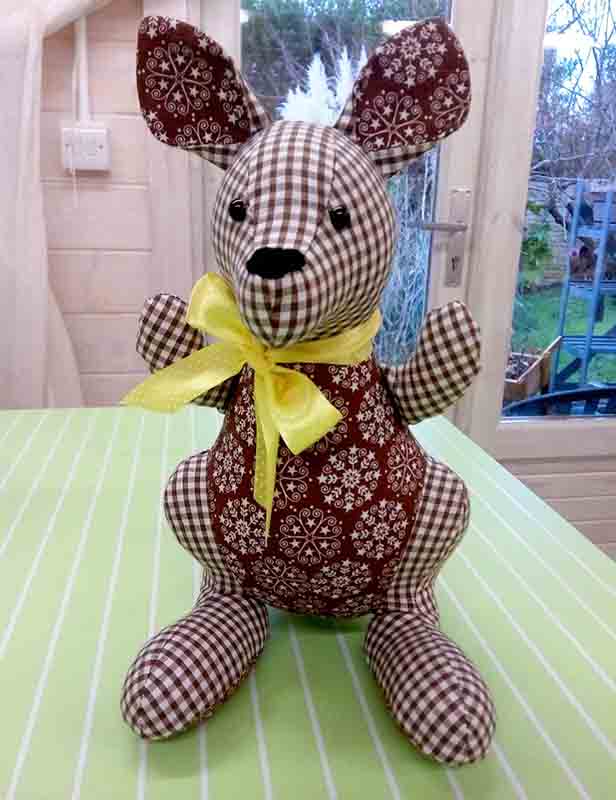 Click HERE to purchase the Kangaroo pattern.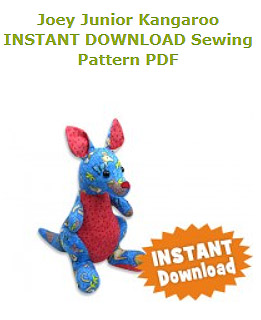 The fabric on this pretty Kelsy Keepsake Unicorn sewn by Petra Parker is perfectly placed!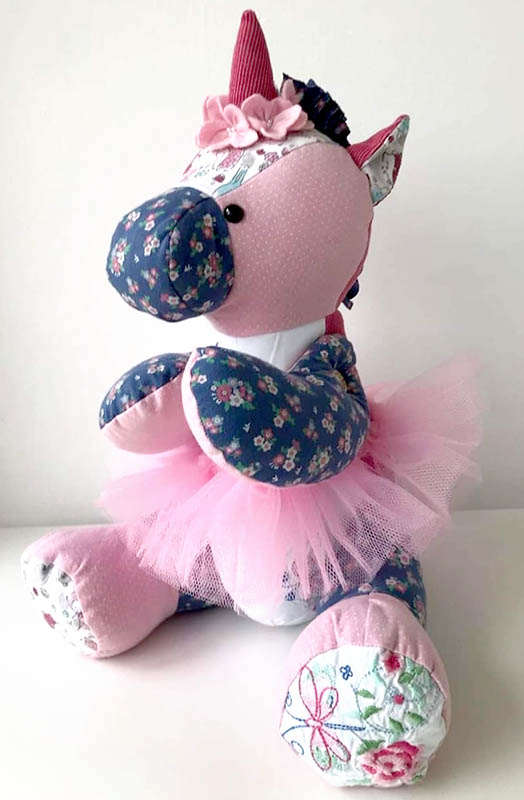 Click HERE to purchase the Keepsake Unicorn pattern.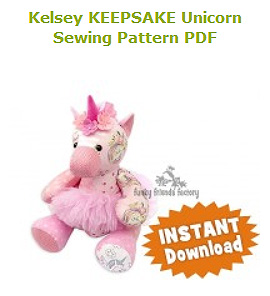 Andrea Lynne Horn added turned pairs of pajamas into these 4 purr-fectly pastel Patch Pussycats .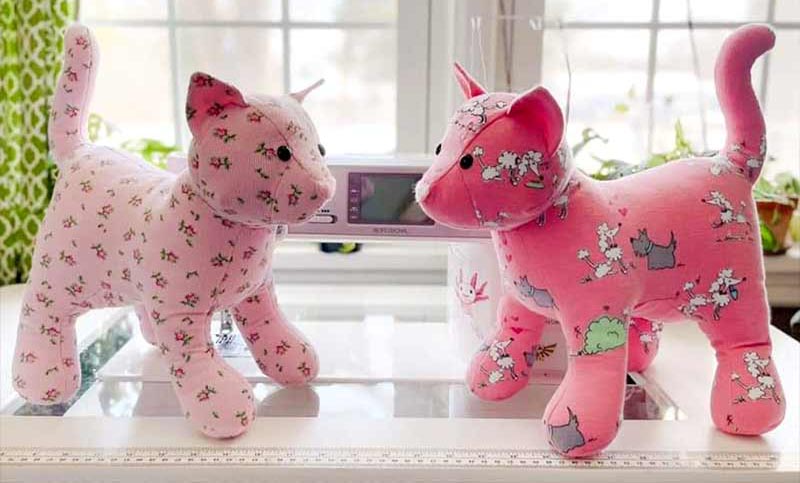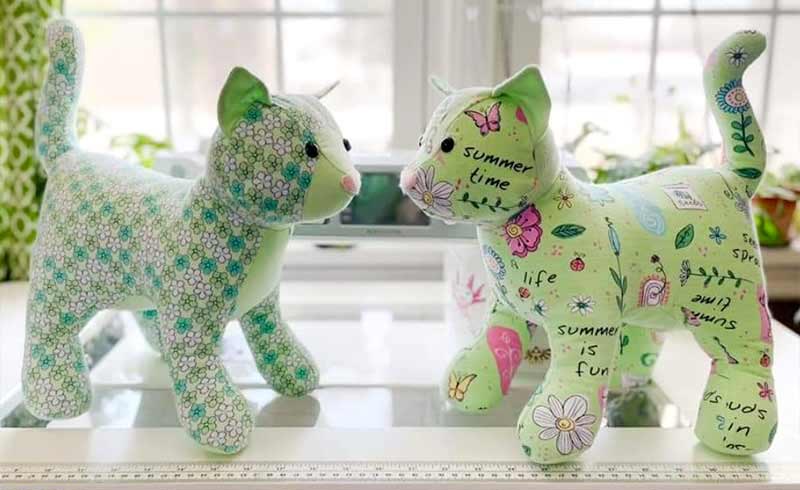 Click HERE to purchase the Patch Cat Pattern.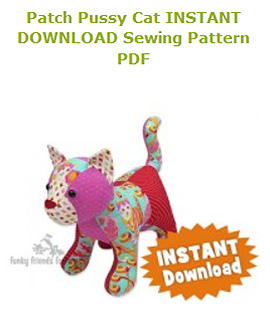 Lorraine Leyva Rice added some polka dots to make the ears 'POP' on this Elle Elephant.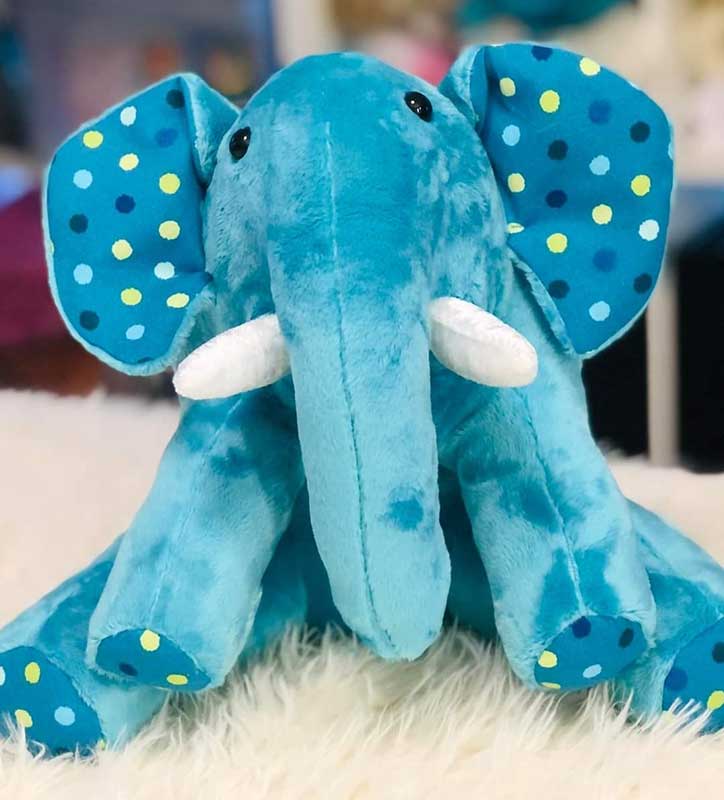 Click HERE to purchase the Elephant pattern.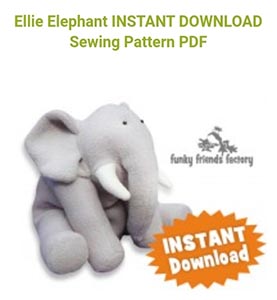 This Gertrude Guinea Pig is a retirement gift for Elizabeth Greene's veterinarian. The custom piggy has the names of all the Guinea pigs Elizabeth's family has owned over the years on the side.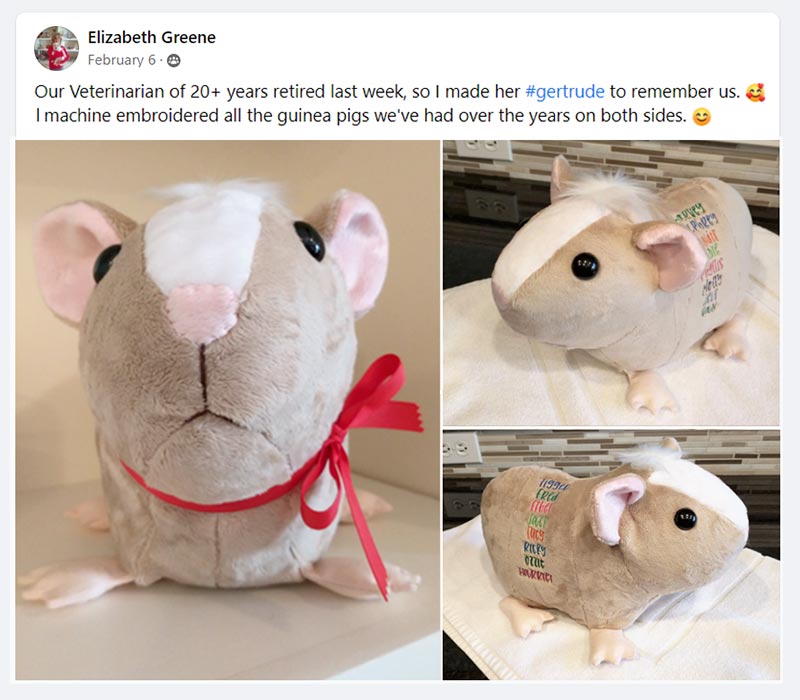 Click HERE to purchase the Guinea Pig pattern.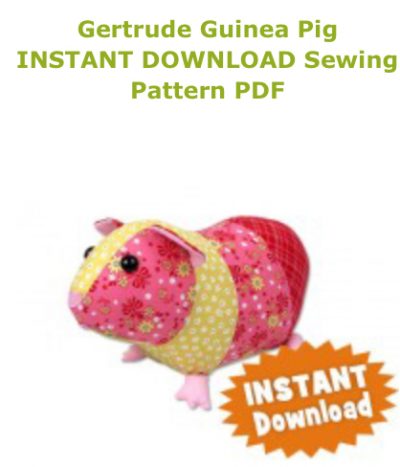 Look how happy this little guy is with the Tristan Triceratops Dinosaur that Linda Reynolds made from his upcycled clothes!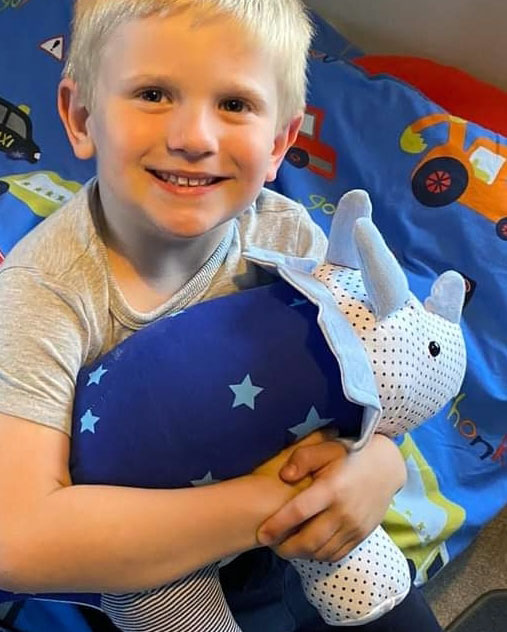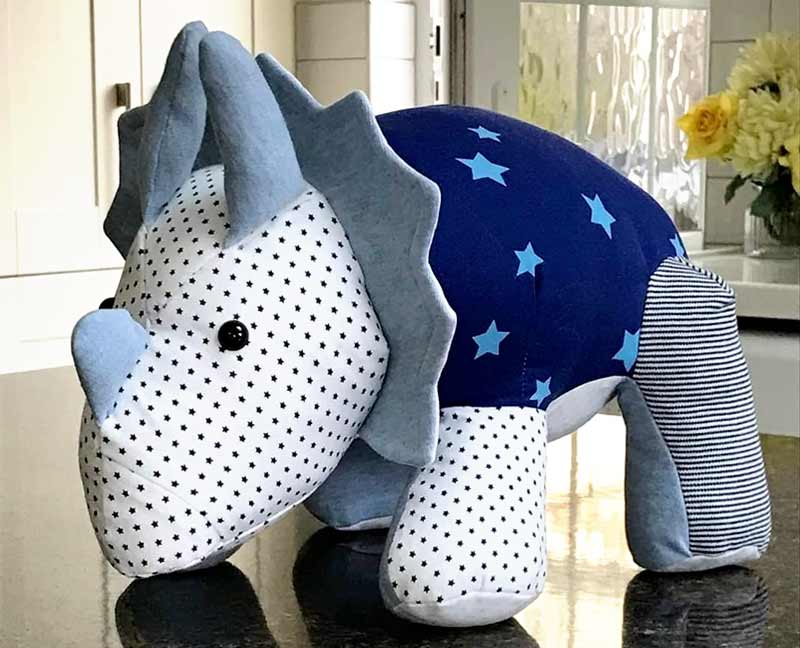 Click HERE to buy the Triceratops Dinosaur Pattern.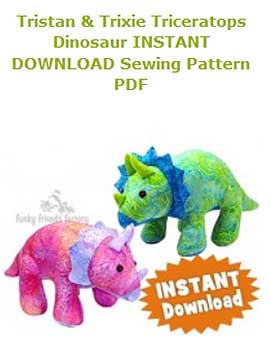 AND this month's winner is…
Congrats to Lisa Stewart, our February Maker of the Month! Lisa added a bow to the head of this Silly Scrap Snake and gave it to her granddaughter for her fourth birthday. 
CONGRATS! You win




a FREE Funky Friends Factory Pattern ~>




of your choice!
Click HERE to purchase the Snake sewing pattern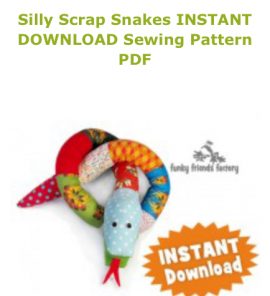 Want to win a
FREE toy pattern?
It's so EASY to enter the Pattern GIVEAWAY!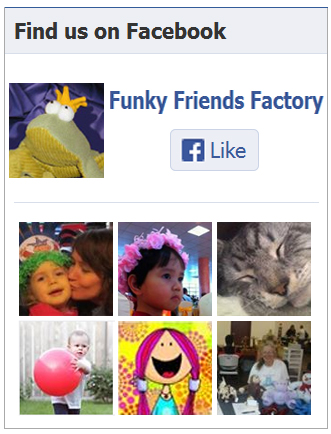 ALL you need to do is post a photo of a FUNKY FRIENDS FACTORY toy that you have made on the Funky Friends Factory Facebook Page .
At the end of each month I draw a winner and post the winner's name on the Blog the following MONTH. I have an Album on Facebook for all the MAKEROFTHEMONTH winners. You can check it out HERE!
NOT on Facebook? ENTER by email! 😀
*** You can send me your photos by email too!
So come on! Share your photos  ~> The next winner could be YOU!!!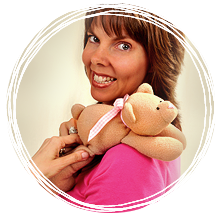 .
Till next time,
Happy Sewing,
Pauline
xxx