Yeehar! I've added the Calico Bear "Celebration Pack" ADD-ONS to the FREE Patterns page.
This includes a Mortar board Graduation Cap pattern to make a graduation toy for ALL of the grads in your life, a Bow Tie Pattern to attend the ceremony, and a Party Hat Pattern for later! 🎉

As you can see ~> the free graduation cap pattern is NOT just for Calico Bear – so you can use these add-ons on any Funky Friends Factory toy!
Dachshund Pattern sewn by Korina of Korinas Kreations.
The SEW-ALONG VIDEO also shows you how to make a wedding bears – (Bride and Groom) – with the addition of a Wedding Veil and a free Bow Tie Pattern!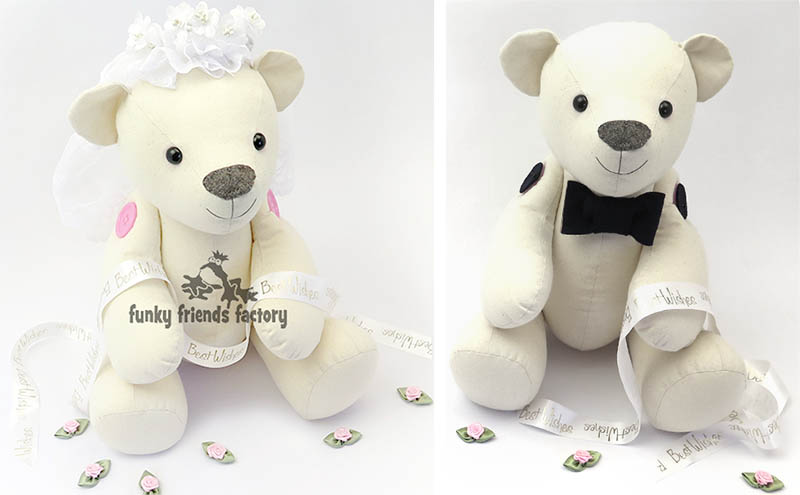 There's also a FREE Party Hat Pattern – to turn your toys into Birthday Toys!
And the VIDEO shows you how to add some festive charm to Calico Bear to make a Christmas Bear!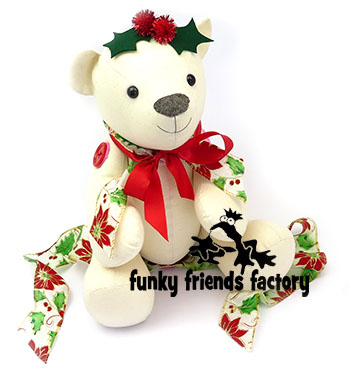 HOW do you get the FREE ADD-ON Pattern and watch the VIDEO?
Click here to go to the page with the SEW-ALONG VIDEO and the link to download the free Pattern ADD-ONS!
Want to win a free Funky Friends Factory Pattern?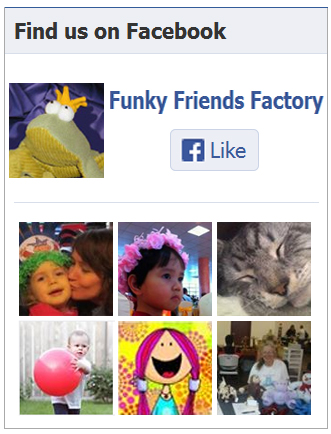 Come and post some photos of your embellished Funky Friend for me to see on my Funky Friends Factory Facebook page.
You could WIN a FREE PATTERN in the MAKER OF THE MONTH Pattern Giveaway!
I can't wait to see the Funky Friends you sew!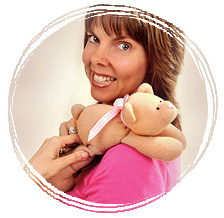 bye for now,
Pauline