I've been very sad because I have lost a very dear furry friend. Those of you who have got to know me over the years will know just HOW much my precious kitty Tiger (a.k.a "King Cat") meant to me… 
Right from the day he arrived, walked right up to our 2 dogs and took over the house!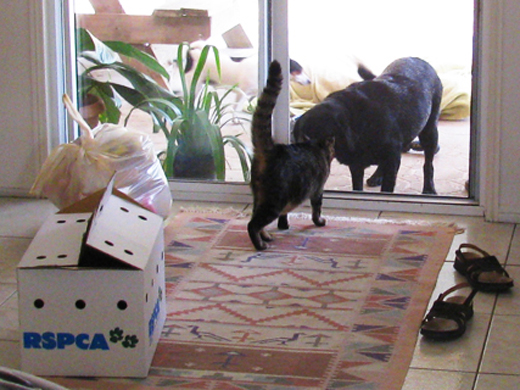 He was such a HUGE part of the Funky Friends Factory because he spent MOST of his time with me…

Here is is supervising the renovations of the shed  that we turned into my sewing studio…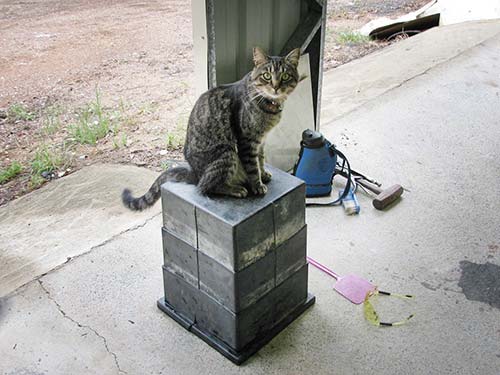 or should I say "HIS studio"???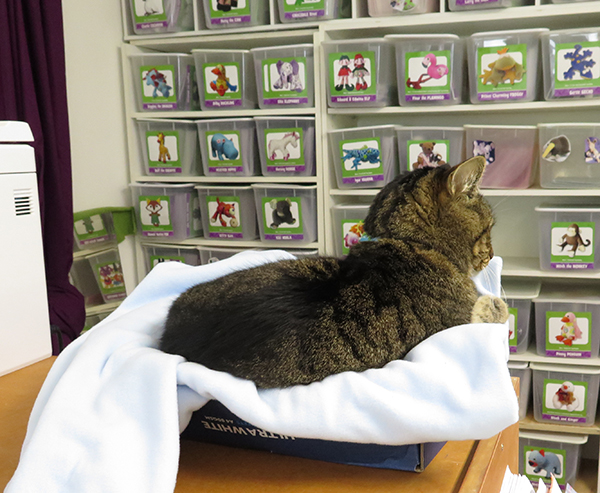 He "helped" with product development too. Here he is advising me, on pattern piece placement, during pattern testing!
He was the inspiration behind (and the chief pattern tester for) a number of Funky Friends Factory patterns…
The Cat Toys Pack was a favourite of his!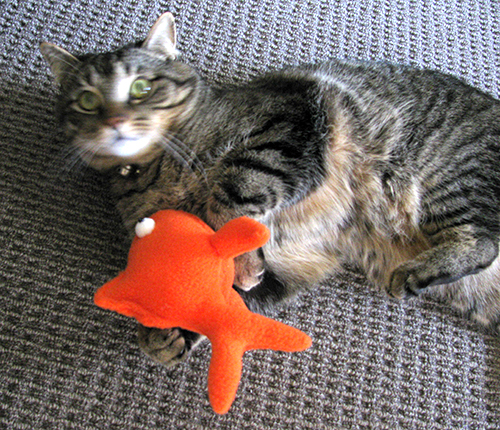 He made it clear that Mousepad (the Wrist Rest Pattern) was designed FOR HIM! (I gave up trying to use it as my mouse rest… because he "fell in love" with Mousepad and claimed him as his own!!!!)
AND here he is testing out the Cat (and Dog) Bed Pattern! 
I think it's fair to say he was ECSTATIC about this pattern!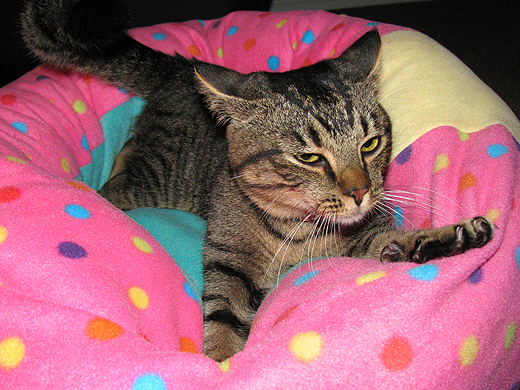 He let me know when he DIDN'T APPROVE approve of a particular pattern – he had a certain kind of look (death-stare?) that said it ALL!
It was pretty clear that he wasn't a huge fan of the Dachshund Pattern!!!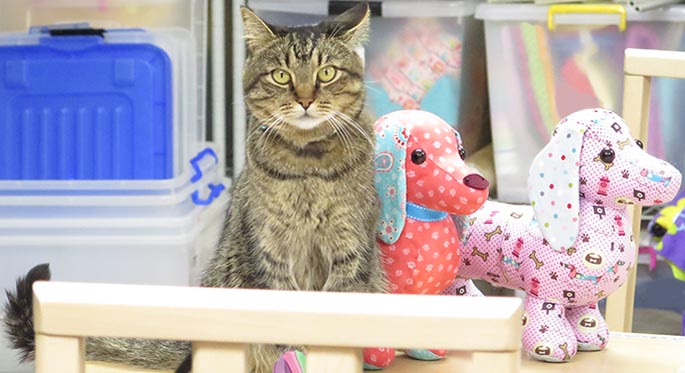 AND he didn't have much love for the Kawaii Cat Pattern either!!!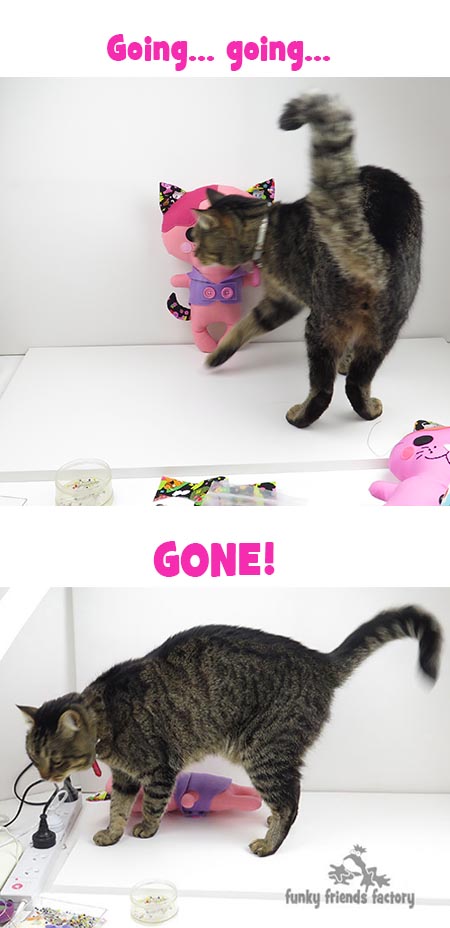 I did let him get away with a LOT though!!!! After all, he was a very special cat! He got bitten by a deadly poisonous brown snake 8 years ago…  and survived to tell the tale!

We like to say he "took one for the team" because
it could have been ME!!!!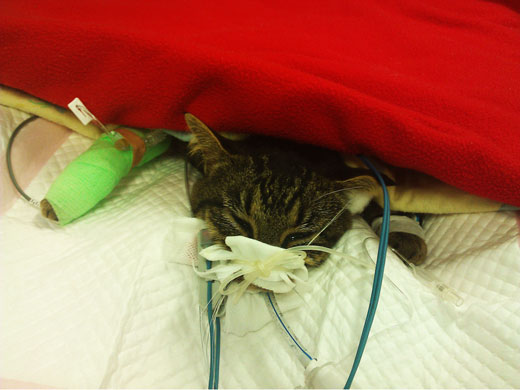 This kitty has definitely left paw prints all over my heart with his larger than life personality…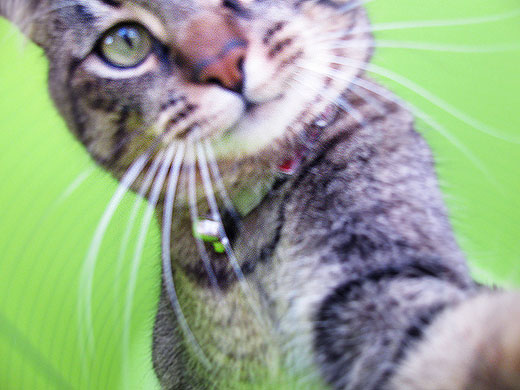 Good bye King Cat…. I miss you!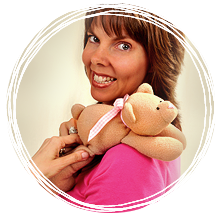 .
Till next time,

bye for now,
Pauline