As usual, it was really difficult to choose this month's selection of Maker of the Month finalists because there were so many cute soft toys! Be sure to read to the end to see who won the Maker of the Month prize.
Take a look…
We begin with a big bonanza of beautiful giraffe toys!
This bright and cheerful version of the Raff Giraffe pattern was sewn by Giraffe-Janet-O'Neil-Conlon-big-eyes. I LOVE the way the bigger craft eyes give her giraffe a real baby-face look! I have a blog post about toy-eye size HERE. https://www.funkyfriendsfactory.com/blog/my-what-big-craft-eyes-youve-got/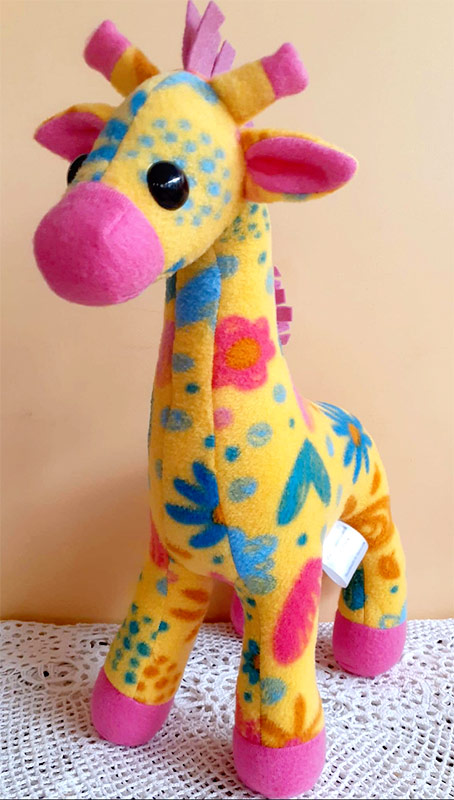 LOTS of yummy looking colours of Raff Giraffe all sewn in Shannon Fabric Cuddle by Lisa Bartol Lueck.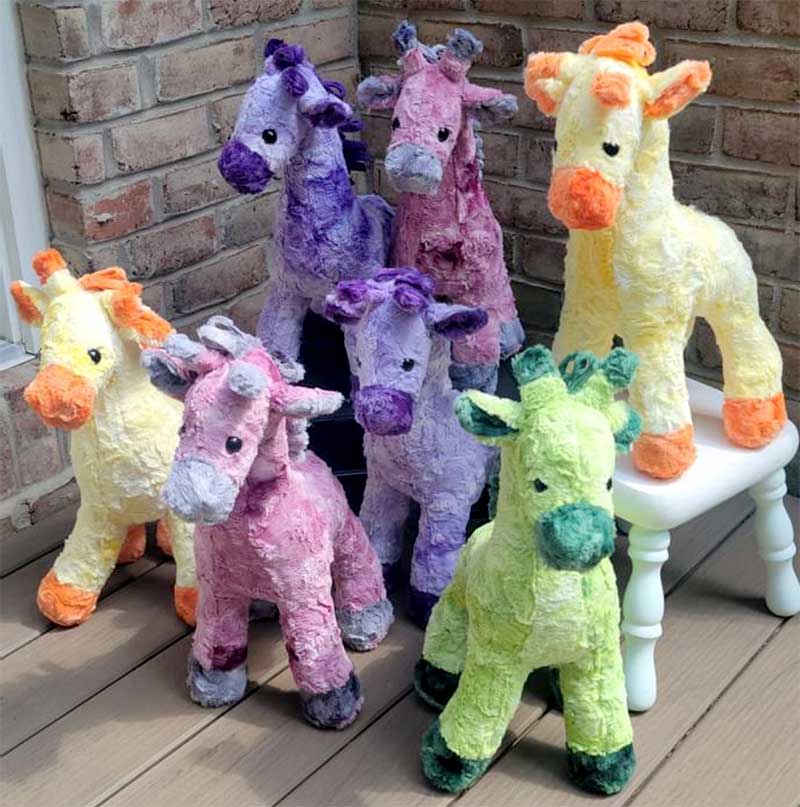 This GORGEOUS Giraffe was sewn by Danielle Vitoria in Tula Pink's Everglow fabric range. 💗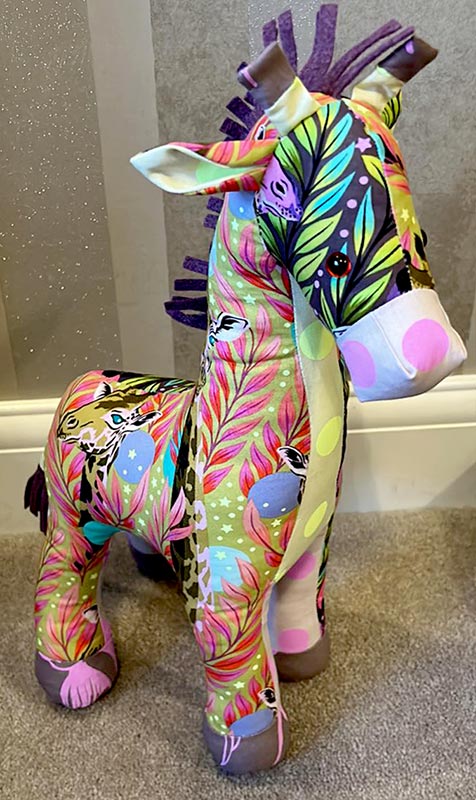 Click HERE to buy the Giraffe pattern.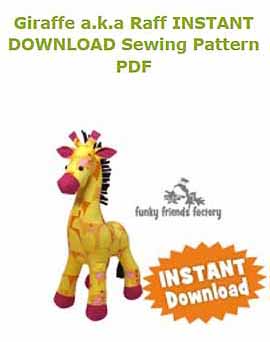 Next up we have a sweet Aristotle Axolotl sewn by Jonell Hart. She has used the long flat area on the axolotl's body to embroider the chilld's name on it! This pattern has one of the biggest side pieces of all the toys…at original size the side piece is 15.75 inches/40 cm, so it's great for logos on t-shirts.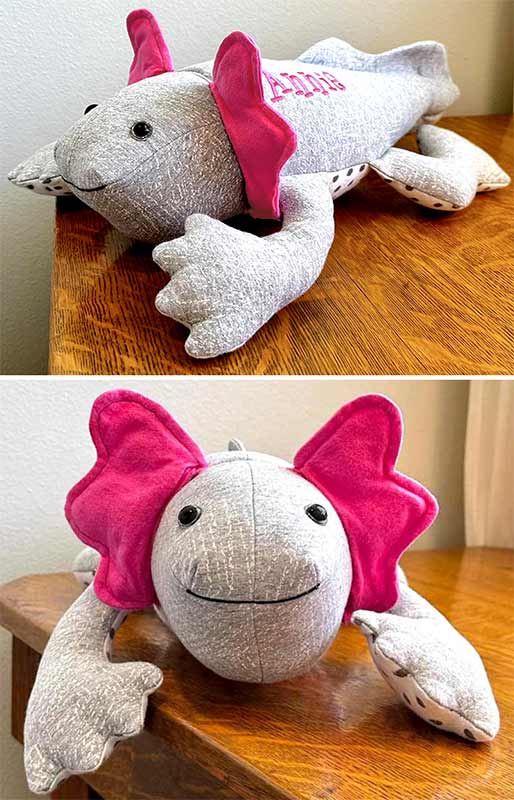 Click HERE to buy the Axolotl pattern.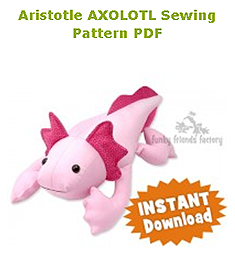 What can you do with left-over quilt scraps? Make a soft toy to go with your quilt! This scrappy Dilby Duck was sewn by Danyela Warne with her quilt scraps. A great gift idea for a baby shower!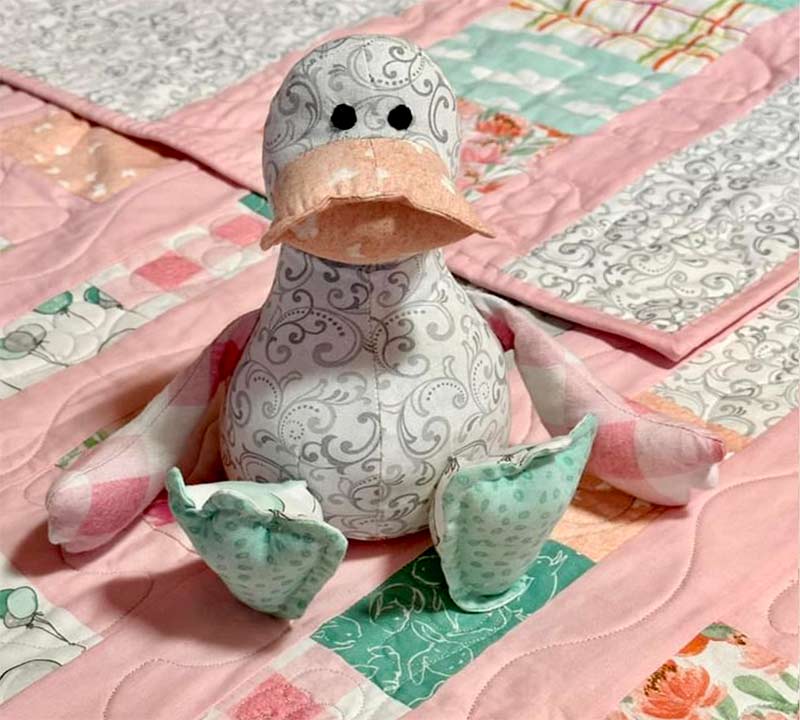 Click HERE to purchase the Dilby Duck pattern.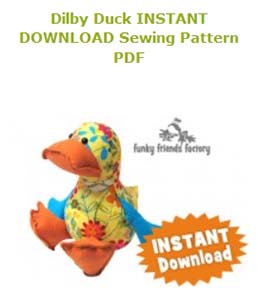 Happy hippos!
We had some gorgeous Heather Hippos this month. These 2 were sewn by Jennifer Fuchs in Tula Pink Everglow fabrics. Look how she 'fussy cut' the fabric to position the hippos on the fabric right in the middle of Heather's forehead!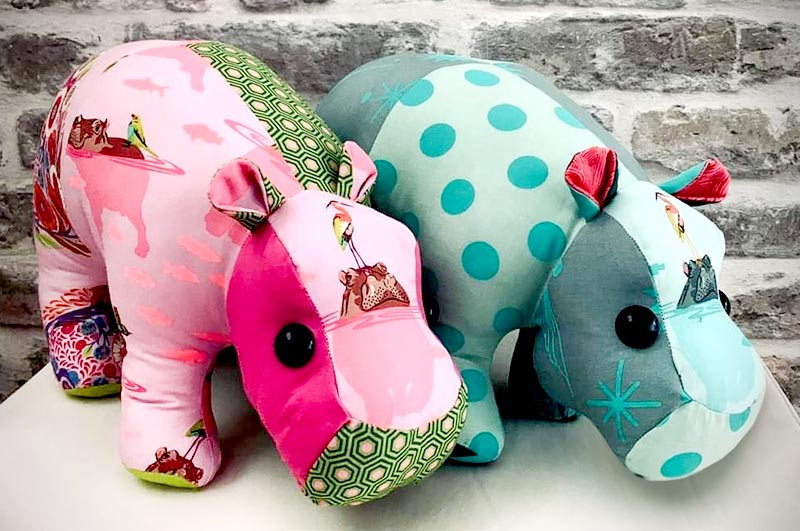 AND this bright floral Heather Hippo was sewn by Rebecca Karstad! WOW – isn't she gabulous?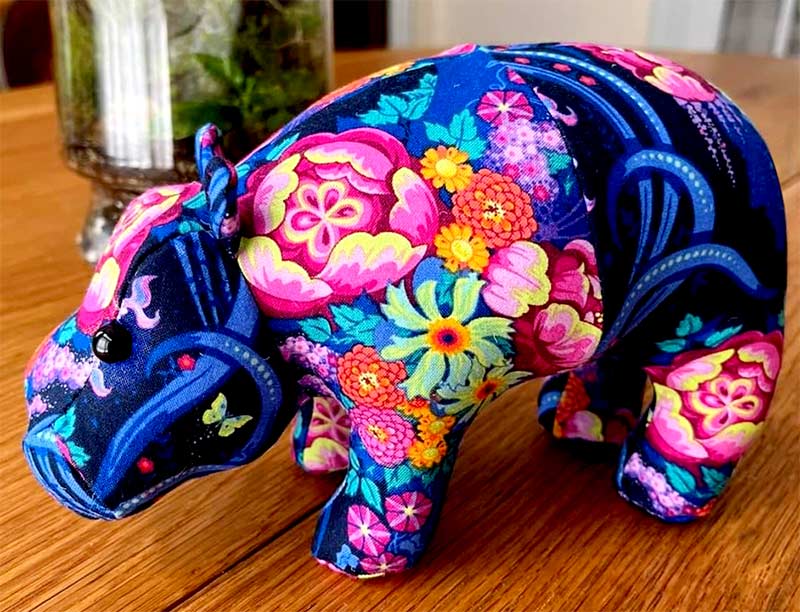 Click HERE to buy the HIPPO pattern.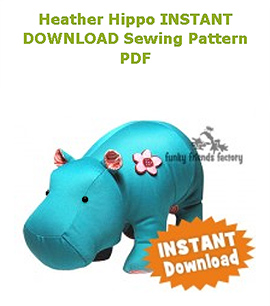 Danielle Vitoria also sewed the Georgie Good Luck ELEPHANT pattern in Tula Pink's Everglow fabric range. 💗 I'm not usually a fan of stripes BUT I really love the stiped ears!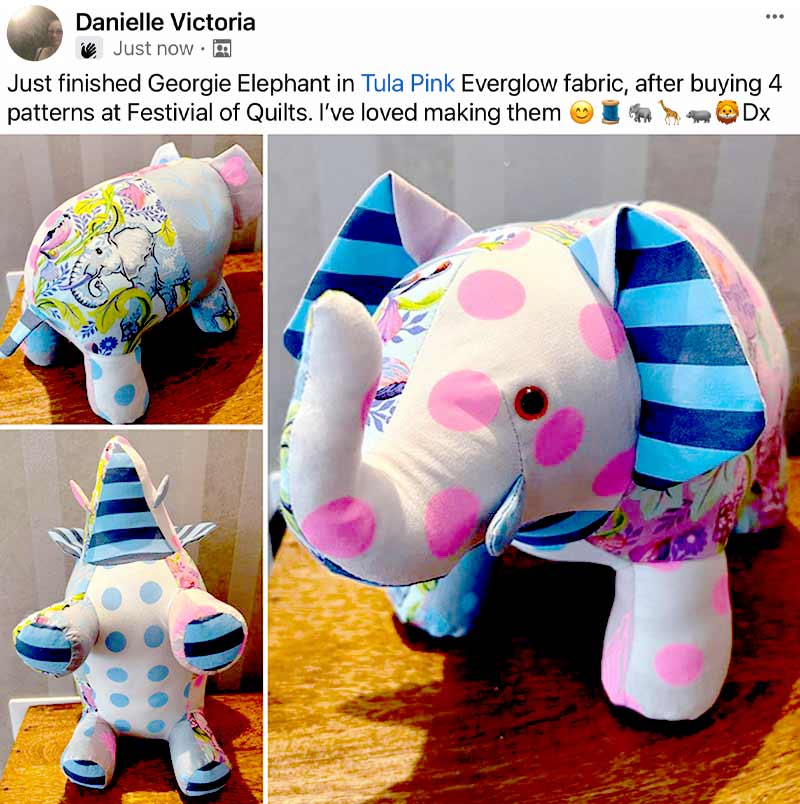 Kim Kogan sewed this keepsake version of Georgie Good Luck ELEPHANT. She's used Heat Transfer Vinyl (HTV) to add initials to the leg.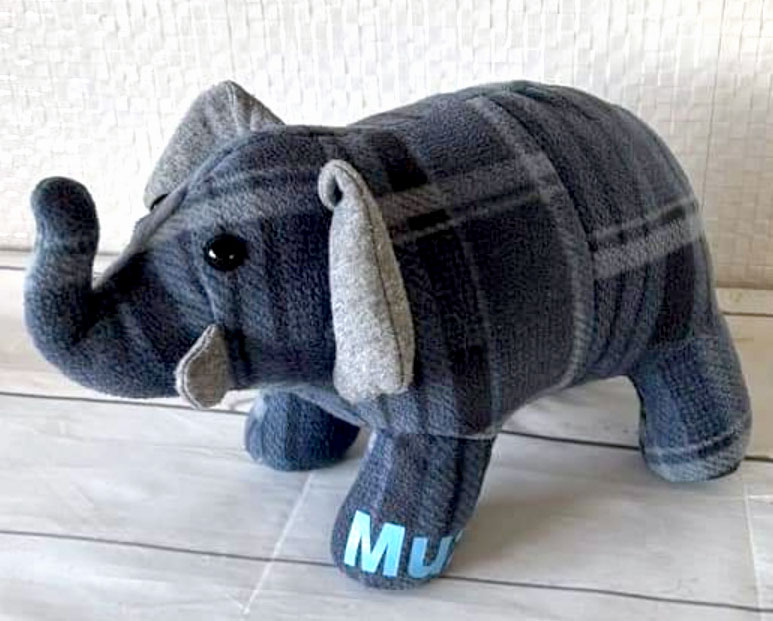 Click HERE to buy the Good Luck ELEPHANT pattern.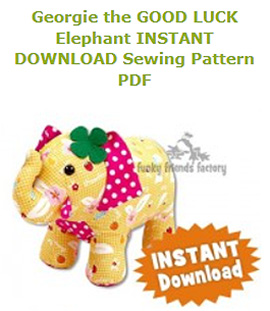 Clare Marie Steele created a FANTASTIC memory toy version of the Larry Lion, for a Cub who had moved up to Scouts. What a clever way to display all their scout badges! 

Click HERE to buy the LION pattern.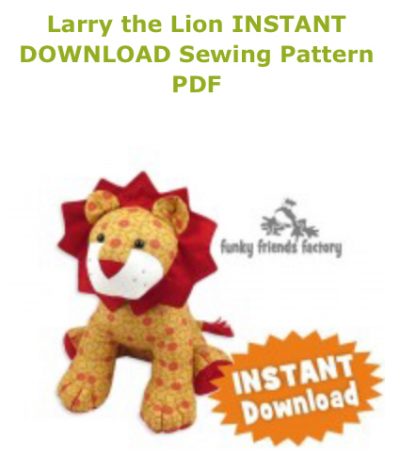 Cats and their cat cat toys!
Patch Pussy Cat sewing pattern sewn by Margo Weatherly – love her comment!!!! (He real kitty does NOT seem very impressed with Patch Cat!)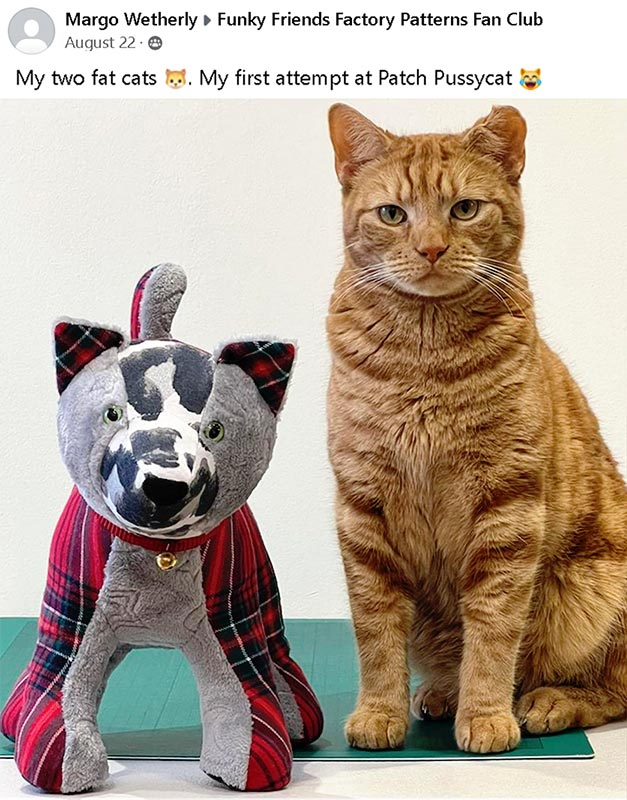 AND Chris Fowler sewed Patch Pussy Cat for her kitty – who seems to LOVE her new friend!!!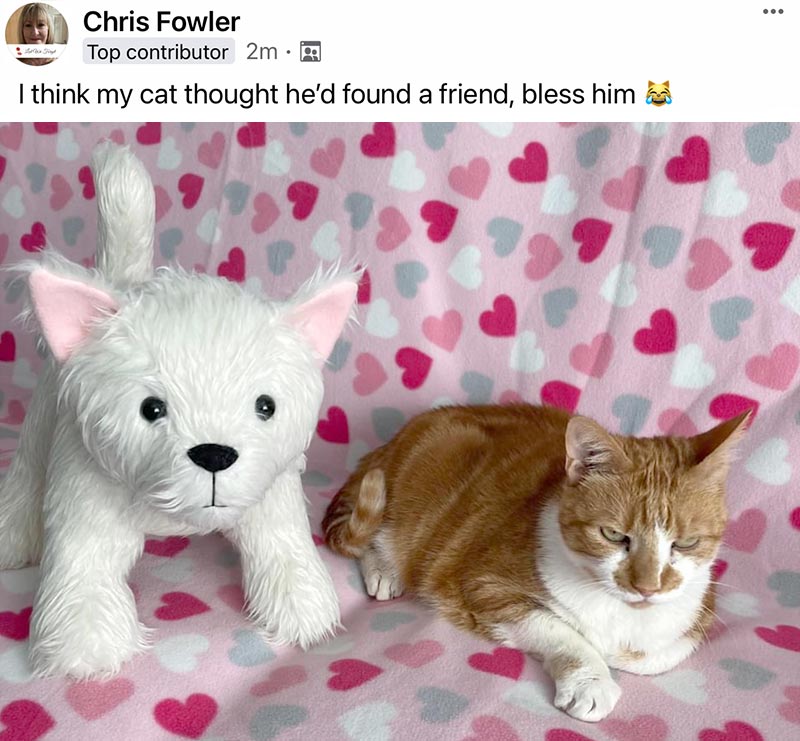 Click HERE to buy the Cat Sewing pattern.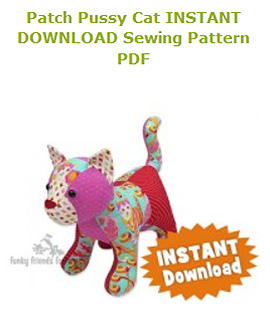 Having a whale of a time!
 Mary Stenger. had so much fun sewing William Whale – she sewed TWO!!!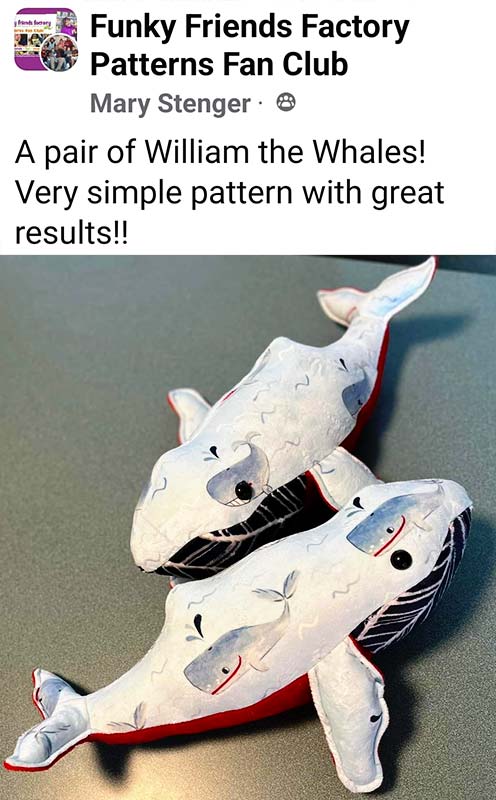 I love the funky fabric Joy Davies used for William Whale!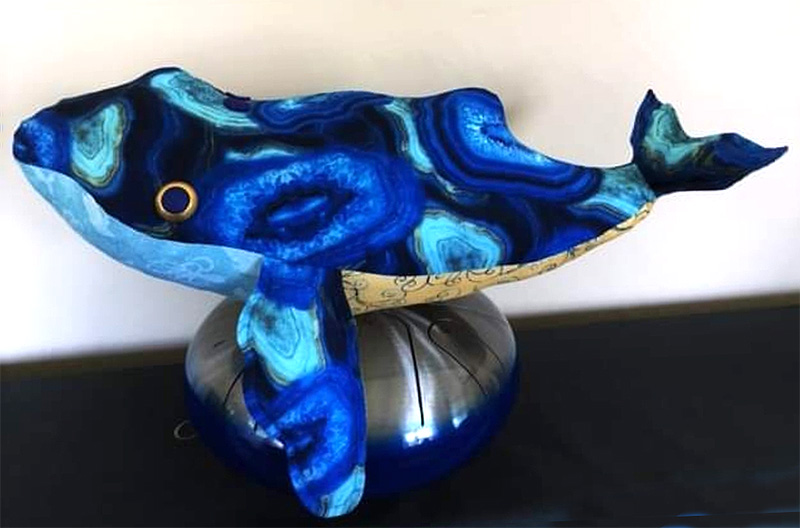 Click HERE to buy the Whale pattern.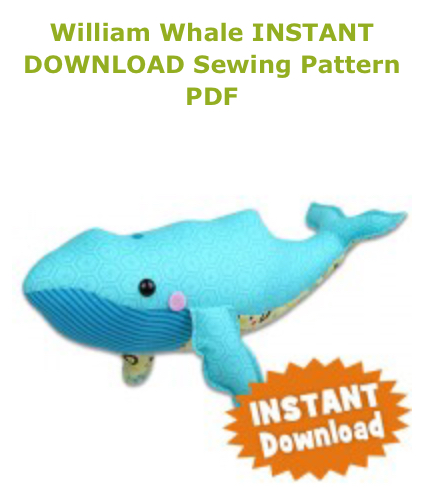 So many cute memory bears this month!
First up we have a very cute sweater bear and tweed version of Melody Memory Bear sewn by Emma Boulton.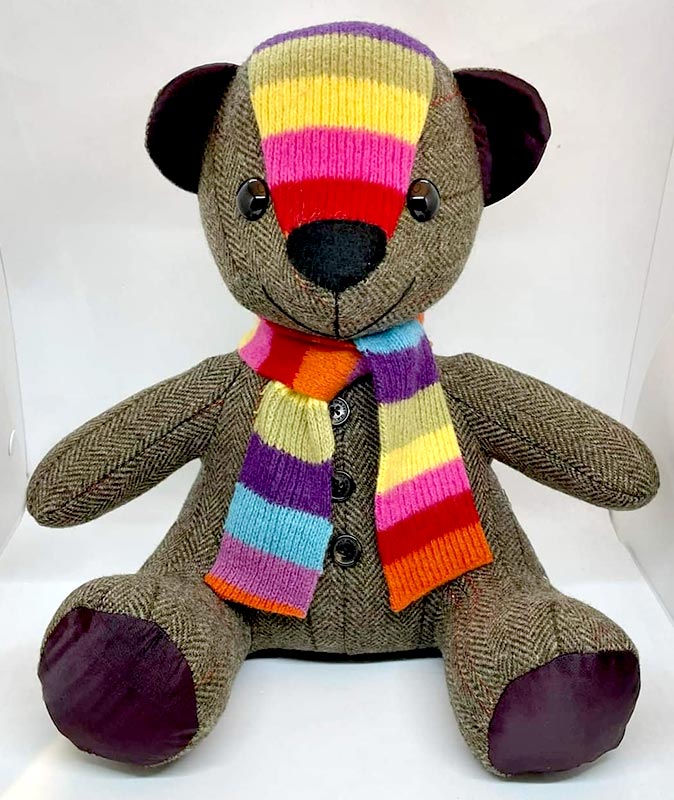 This precious Melody Memory Bear was sewn by Mary Beaumont Hudson who repurposed a husband's shirt in his memory.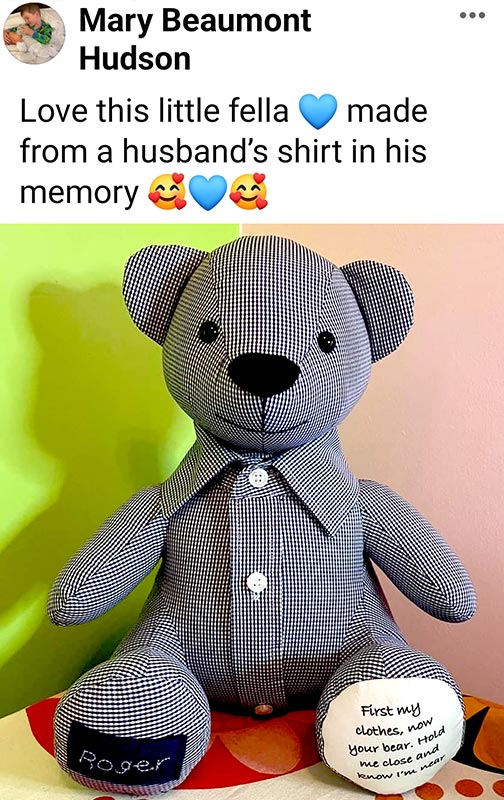 This is a cool photo as it shows you Calico Signature bear (LEFT) and Melody Memory Bear on the (RIGHT) so you can see the 2 side by side! 
Click HERE to purchase the Melody Memory Bear Pattern.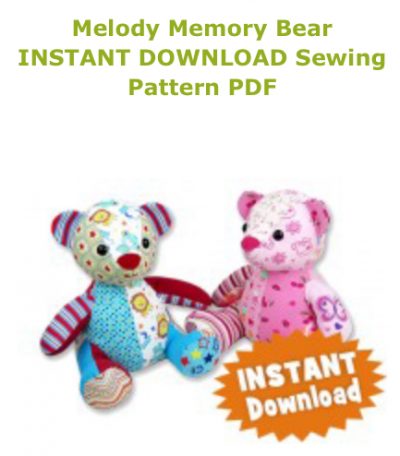 Click HERE to purchase the Signature Bear pattern.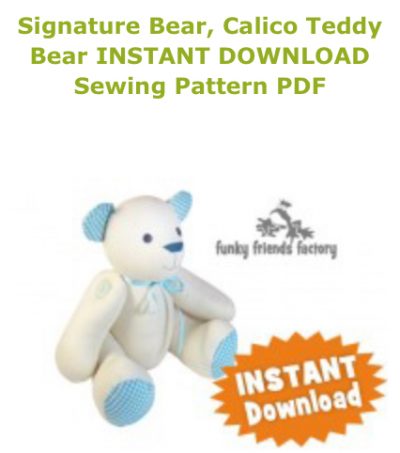 Talking of Calico Signature Bear…
This cute combo of Calico Signature Bears was sewn by sewn by Sophie Isolene who Calico at 100% (full size) then resized the pattern 50% to make a teeny teddy bear!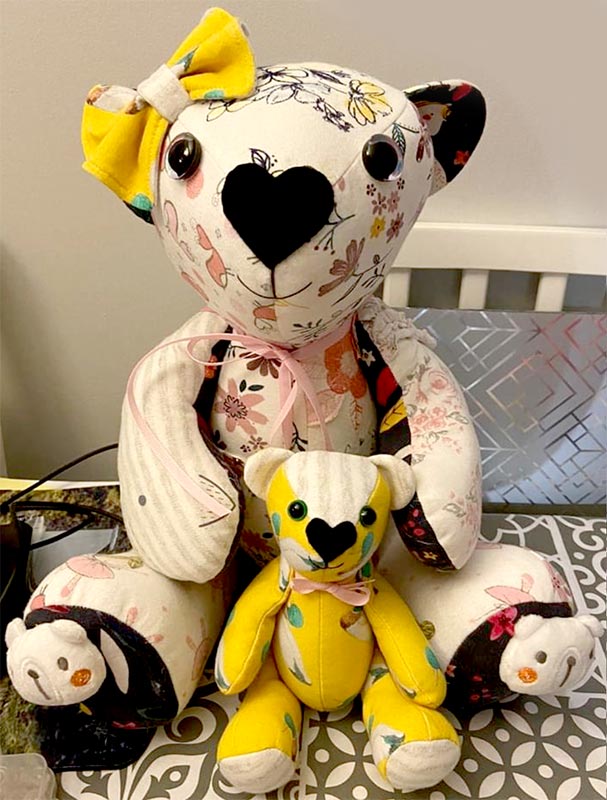 Click HERE to purchase the Signature Bear pattern.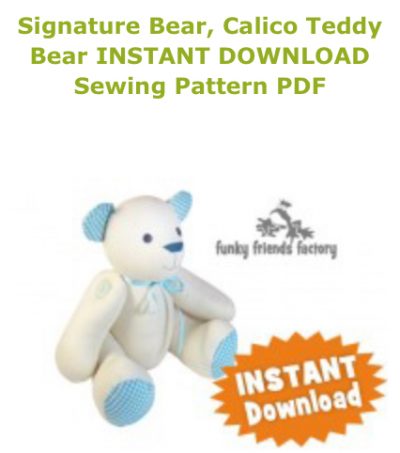 TIP

: Want to know HOW to re-size a toy pattern?

If you want to know how to make enlarge a pattern to make a BIGGER toy (or how to 'shrink'(reduce) to make a smaller toy – check out the "How to resize a toy pattern" blog post HERE.

In this post you will find:

How to ENLARGE or REDUCE a pattern.

How to make an EXACT SIZE toy ( a simple math formula).

How to PRINT an enlarged pattern at home (poster print option).
I love this sweet Ben the BEGINNER Bear sewn by Margaret Schultz – and her comment is great too – no baby is going to be upset if their teddy bear is a little crooked! 😍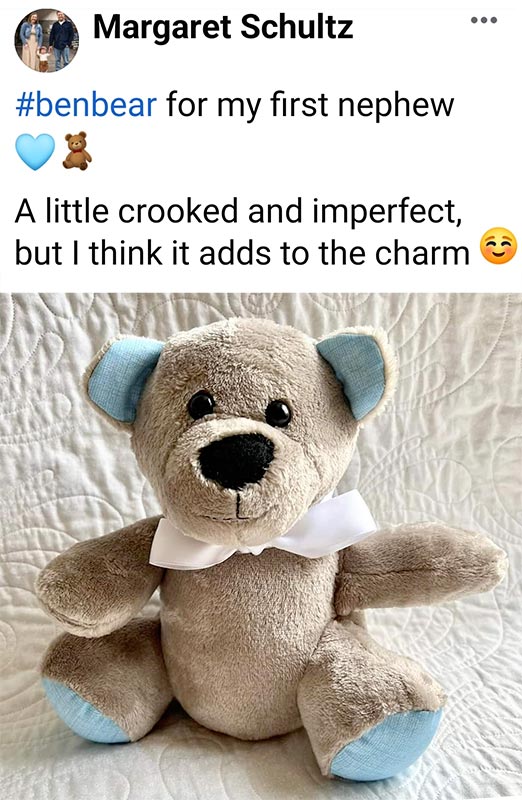 Click HERE to purchase the BEGINNER Bear pattern.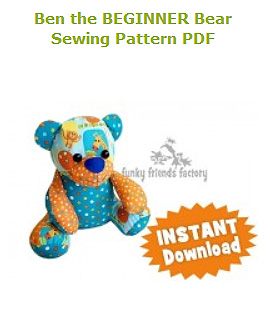 This Buttons BEST DRESSED Bear was sewn by Jennifer Taylor using Stuart Hillard's Blue Skies & Nutmeg fabrics. I love the striped fabric she used for my FREE Flat Cap pattern!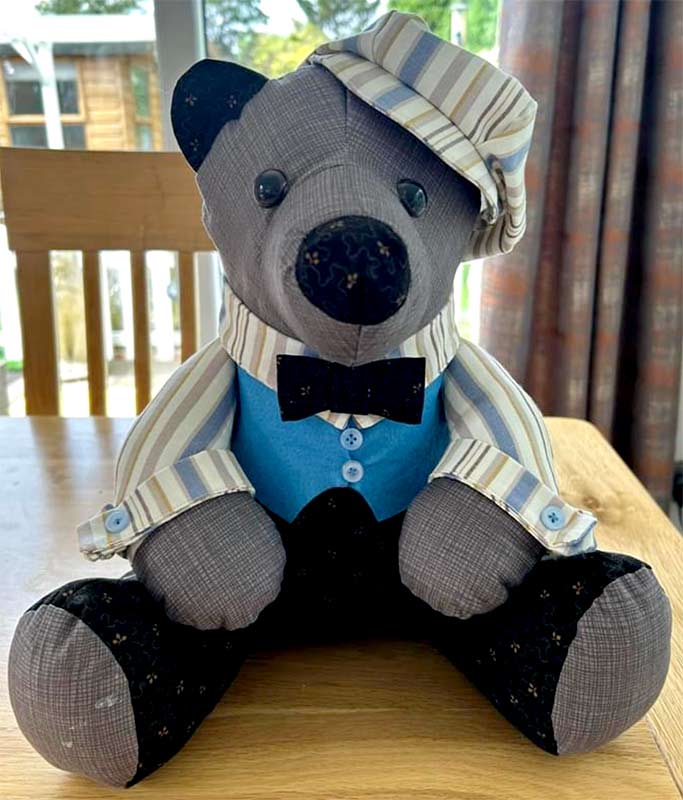 Click HERE to purchase the BEST DRESSED Bear pattern.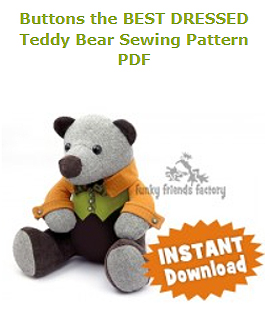 TIP

: Want a FREE flat cap pattern for a teddy bear or soft toy?

I have design a flat cap pattern for my teddy bear patterns. I have created this step-by-step photo tutorial so you can see how to sew my FREE flat cap sewing pattern!

CLICK HERE for
a FEE Flat Cap pattern & tutorial!

AND this month's winner is… 
Congrats to this month's winner! Janis Moore sewed this purple sparkly Unix Unicorn from the Horsey HORSE & Unix UNICORN Pattern. Isn't she ADORABLE?
CONGRATS! You win




a FREE Funky Friends Factory Pattern ~>




of your choice!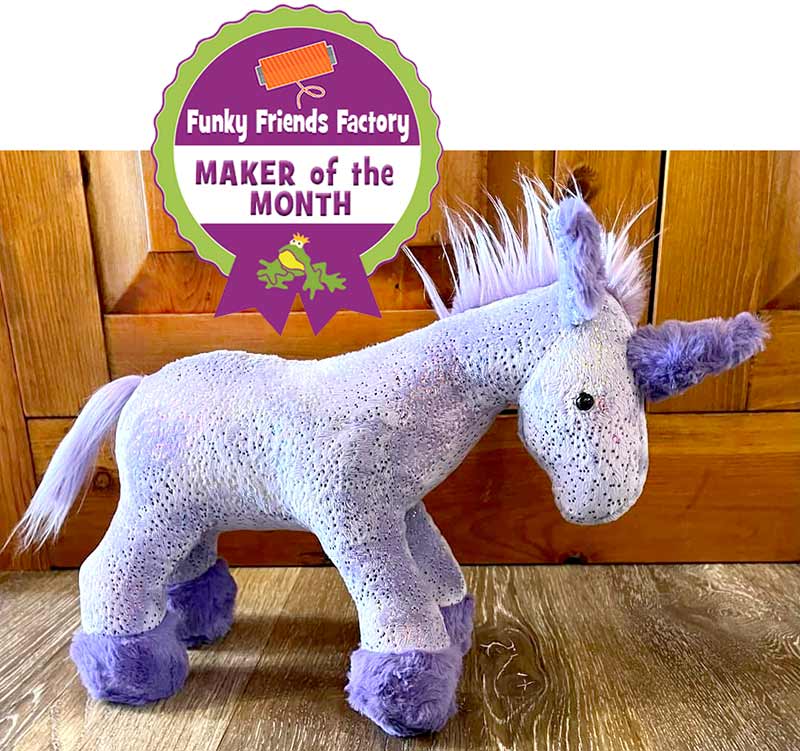 Click HERE to buy the Horse & Unicorn Pattern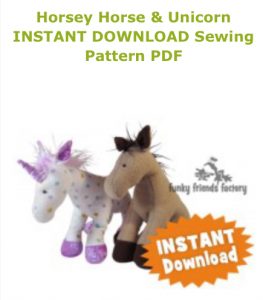 Want to win a FREE toy pattern?
It's so EASY – enter the MAKER of the MONTH Pattern GIVEAWAY!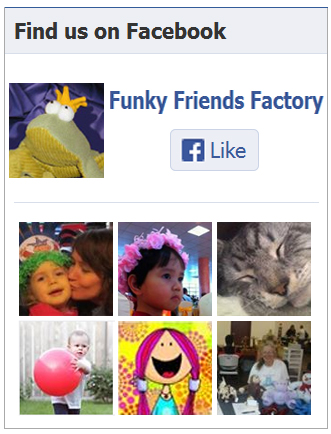 ALL you need to do is post a photo of a FUNKY FRIENDS FACTORY toy that you have made on the Funky Friends Factory Facebook Page HERE!
Each month I draw a winner & post the winner's name on the Blog the next MONTH. You can see an album on Facebook of previous MAKEROFTHEMONTH winners.
NOT on Facebook? ENTER by email! 😀
*** You can send me your photos by email too!
So come on! Share your photos  ~> The next winner could be YOU!!!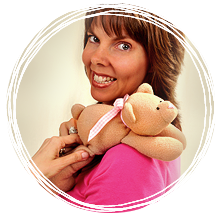 .
Till next time,
Happy Sewing,
Pauline
xxx