I am always excited to see my toy patterns made up by other people because I get to see their fabric choices, colour preferences, imagination and personality poured into the pattern. I still find it fascinating that 2 people using the same toy pattern can create 2 toys that look completely different! Of course you can see they have both used the same Funky Friends Factory toy pattern but their finished toys are totally unique!
Does toy eye SIZE make a difference?
You might think the size of a toy's eyes won't make much difference, but it's quite incredible that something as small as the size of the craft eyes…
has a very
BIG impact!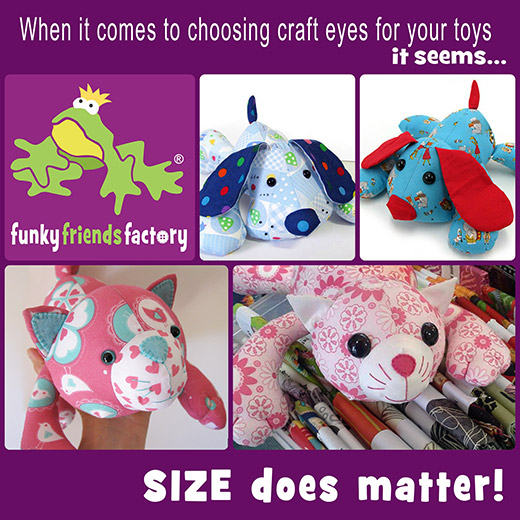 In the photos below you can see how the SAME toy pattern looks quite DIFFERENT when you use a different size toy eyes.
Take a look at the dinosaur eyes…
When I first designed my Timy T-Rex Dinosaur toy pattern I used 6mm beads for eyes my stuffed dinosaur.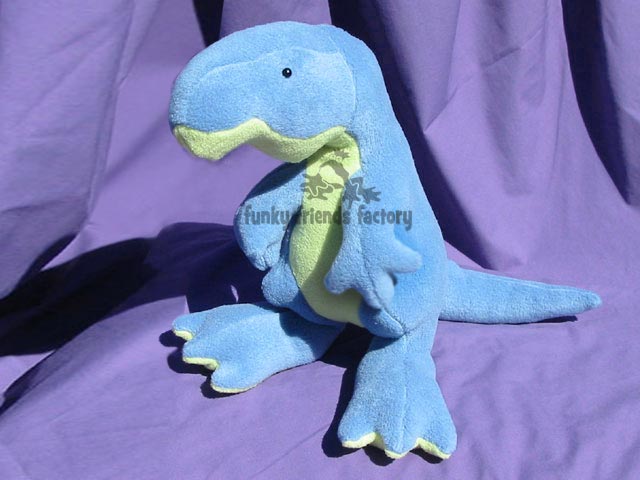 Then I decided they were a bit small so I remade my toy prototype with 12mm (½ inch) cats eyes. I thought Timmy T-Rex looked pretty cool until….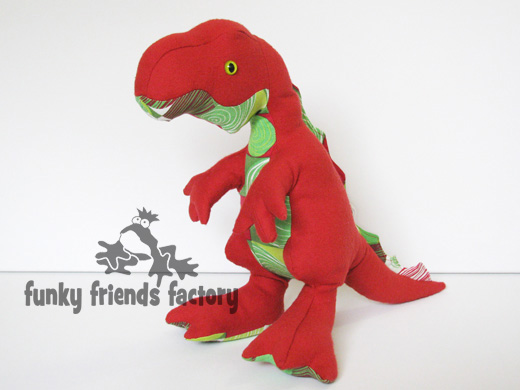 …I saw the tattoo fabric T-Rex that Kylie from www.voodoorabbit.com.au made with EXTRA LARGE  18mm black craft eyes.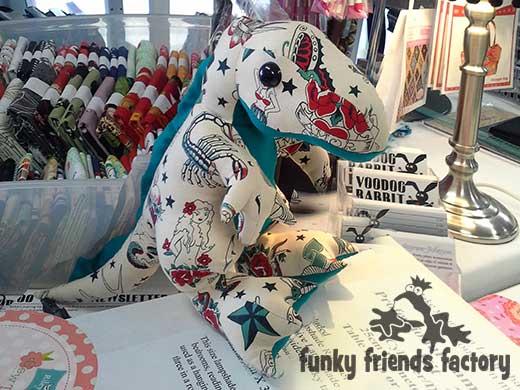 And puppy dog eyes…
When I made Puppy Dog Pete toy pattern I used size 12 mm black craft eyes. I thought he looked pretty cute until…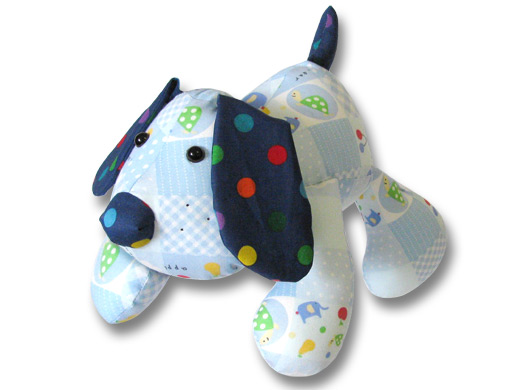 I saw the EXTRA BIG eyes that Kylie from voodoorabbit.com used for her Puppy Pete.  I think the 18mm black craft eyes give him a really cute baby – look!

And different sized cat eyes…
When I first designed my Kitty Kate CAT toy pattern I used 9mm black craft eyes for her.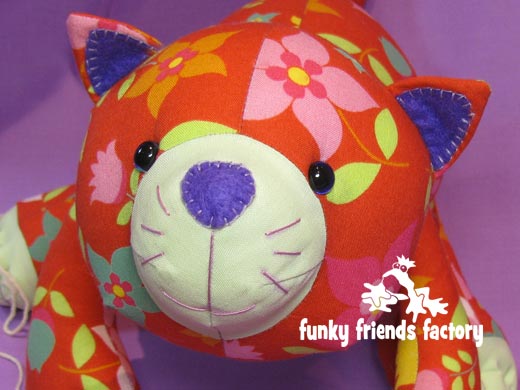 I liked the look of the Suncatcher Shimmer mint craft eyes for Kitty Kate CAT too…. They look smaller because they are not solid black  BUT they are the same size.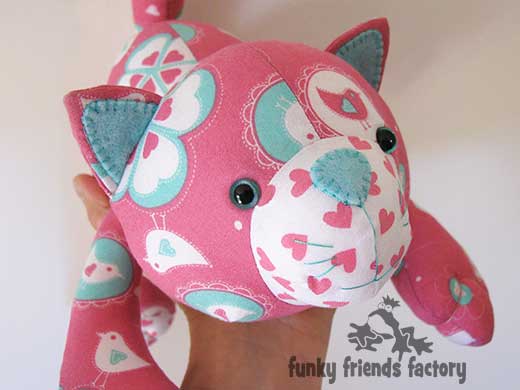 Look how cute Kitty CAT Kate looks with the  18mm black craft eyes!!!!
I think they make her look like a very sweet SCAREDY CAT!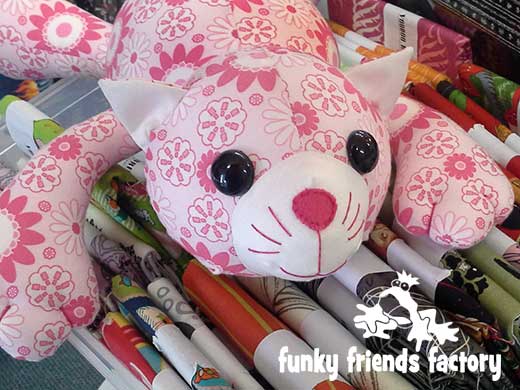 YOU get to choose what EYE size to use!
I will have a recommended size for eyes in ALL of my patterns. Take this as a guide but you can use any SIZE you like! 
I wonder if you have tried using different sized eyes or would you like to try it?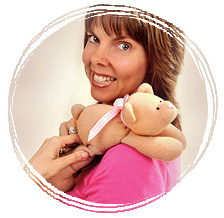 . .
Till next time…
Happy Sewing,
Pauline
xxx