Pattern Design a brief history!
History sounds too stuffy and boring! Let's rather say, a short explanation of
WHEN, HOW and WHY I got into pattern design!
Designing patterns isn't something I ever thought about doing when it came to choosing a career - it just seems to be something I have always just been naturally able to do.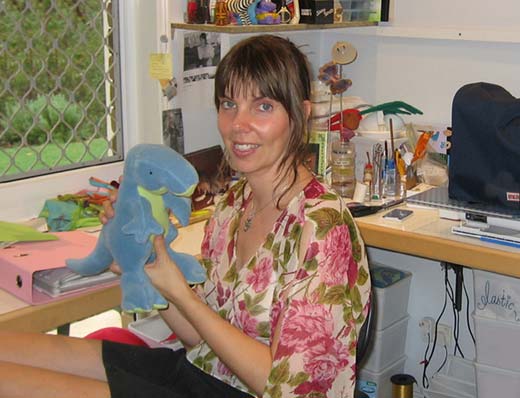 WHEN did I start designing patterns?
When I was 7 I got a library book out with a knitting pattern for an entire doll made up completely of knitted rectangles. It was such an easy pattern but I wasn't very happy as the dolls clothes looked like she was dressed in knitted rectangles - haha!
I designed all sorts of complex knitted outfits like a ballerina's leotard and a pairs of dungarees and made up the knitting pattern designs as I went along. NOW I wish that I had kept those patterns and even the dolls clothes, but as a teenager I threw them out!!!
I designed a lot of baby jumper patterns when my friends started having babies. I liked working out the shapes of the animals and toys on graph paper - must be because I am the daughter of a mathematician!!!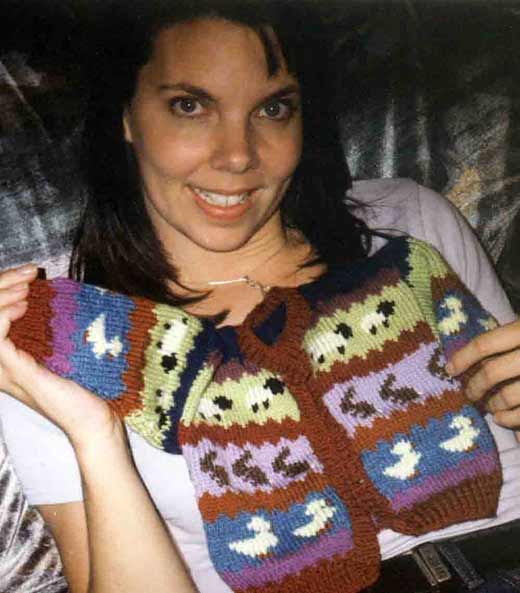 * I loved designing knitting patterns for baby's jumpers but
they took F-O-R-E-V-E-R!
Nowdays, I don't knit much because I am designing my sewing patterns.... but I did create a FREE knitted sheep pattern for my Izzy Insomniac teddy bear sewing pattern.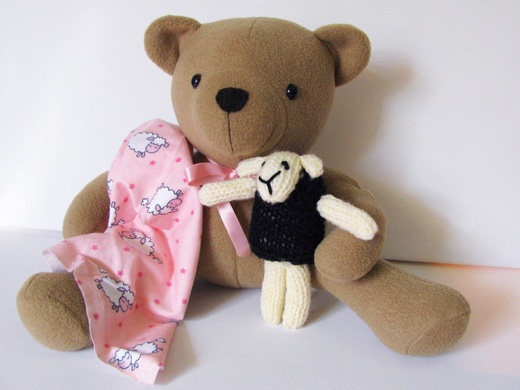 * I thought it would be a great thing to be able to make when I was up at night with insomnia, and much quieter that sewing sheep for Izzy!
*** You can get the FREE knitted sheep pattern design here! ***
HOW did I start designing my toy sewing pattern designs?
After school I did a teddy bear pattern design course with a good friend called Lynne Chandonay of Elks Bears who already had an international reputation for designing wild and kooky teddy bears. Unlike traditional teddy bears, Lynne's bears were designed with large feet, long arms and small heads with large ears way out of proportion to the head of course! My firend Liz Walker of Wacky Walker Bears was designing more traditional teddy bear patterns with beautiful, sweet personality-filled faces. I made an online teddy bear artist friend in Sweden, Jennie Sandahl of Teddy Bear Sweden who was making quirky bears in pocket size from mohair and alpaca in her own unique Scandinavian style.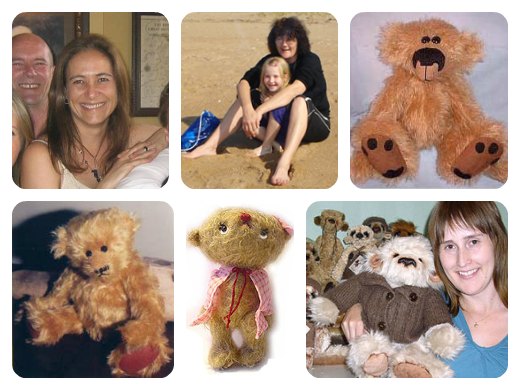 * With 3 teddy bear designers as good friends, I wanted to steer clear of what they were doing, so as not to tread on any toes.
So I decided to make my Funky Friends Factory pattern designs a lot simpler and easier to make than traditional teddy bears - without joints and small parts that need to be assembled with nuts and bolts! I guess that brings us to the WHY????
WHY did I start designing toy patterns?
I really wanted my patterns to be easy patterns so beginners and children could sew them too.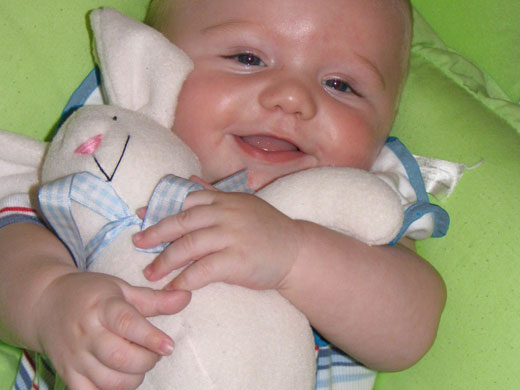 * and that's how my baby safe Bunny toy pattern design came to be!
I started selling my toy sewing patterns in 2001 and set up my Funky Friends Factory website in 2006 and now toy sewing pattern design is what I do for a living! I have worked hard towards my dream of giving up my day job and 15 years down the track I can say I did it!!!!!
I believe that if there is something you LOVE to do, and you do something towards your dream of doing it for a living EVERY SINGE DAY
... you can make your dream come true too!!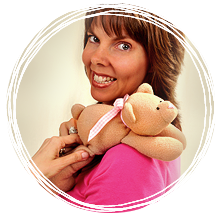 . .
Till next time... Happy Sewing,
Pauline
xxx