F.A.Q.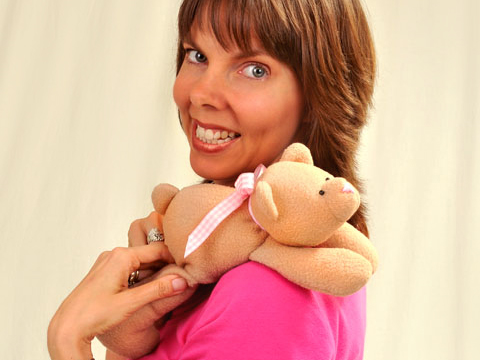 I really try to answer as many emails as I can but unfortunately due to the high volume I receive I cannot respond to every one.
These are some general questions that I get asked a lot… so I hope to help by having some answers here to make things easier for you.
ABOUT OUR PRODUCTS:
How do I get my Pattern Downloads?
Log into you account to access the Download Patterns you have bought. I have a photo tutorial on this page to show you how to download the patterns.
What are e-Pattern Downloads?
Instant Download e-Patterns are sewing patterns that you download to your computer and print out yourself, rather than waiting for the pattern to be shipped to you. You receive the patterns over the Internet as a PDF (Portable Document Format) file directly from The Funky Friends Factory website – how easy is that? Click here for more information about Funky Friends Factory Instant Download e-Patterns.
What is your COPYRIGHT POLICY and can I make Funky Friends toys for sale?
If you would like to sell the toys you make using the Funky Friends Factory sewing patterns (either to make a bit of money for yourself or to raise funds for a Charity) please CLICK HERE >> to find out more about my copyright policy! :)
Which patterns are the easiest for children or beginners?
I have put together a list of which patterns I think are my EASY patterns! Every child, and beginner sewer, is different which makes it really difficult to say from what age the patterns are suitable. You will have some idea of your own or your child's ability (and their level of interest in making stuffed toys). Younger child from 8 - 10 years old should be able to complete them with the assistance of an adult, whereas some older children and teenagers will be able to do most of them on their own.

I bought a pattern but I don't understand something, can you help me?
If you get stuck there are quite a few things you can do. 1. Please make sure you have read the instructions thoroughly - at least TWICE! I'm sure you've already done this, but please double check you haven't skipped a step - it is very easy to do! : ) 2. Check the Learn To Sew Toys page. I've written lots of toy-making hints, tips and sewing tricks that should solve most problems you're likely to encounter when making a softie. If you don't see an answer there - there's another option - 3. Post your question on the Funky Friends Factory Facebook page There are a lot of very friendly EXPERT and NEW sewers that would love to share their knowledge and toy-making experience, if you post a question there, it will also help other people who may have the same question, so it's a nice way to help each other out. And last but not least - 4. If you've tried steps 1, 2 and 3 above and are still stuck you can fill out the Contact Us Form. I may take a while to get to your email, but if you are STILL stuck - please contact me!
PLACING AN ORDER:
What methods of payment do you accept?
I can accept BOTH Paypal and Credit Cards.
How much does shipping cost?
Shipping and postage costs are calculated automatically by a software program linked to the Australian Postal Calculator. The cost is determined by the size and weight of the product you have ordered, and the type of postage you choose (regular or express). To get a shipping quote simply add the product/s to your shopping cart and go to Checkout where you can enter your address details. The software program will provide you with an accurate shipping/postage cost.
Do you ship to my country?
Yes! Just choose your country from the drop-down box when you go through the Checkout. I will happily ship your order anywhere in the world. If your country isn't in the list please use the Contact Us Page and I'll provide you a price.
What currency is used on the website?
The website is programmed to display prices in Australian dollars (AUD$) if you are in Australia. If you are located anywhere else in the world, prices will automatically default to be shown in United States dollars (US$).
How much do your products cost in my currency?
To find out what an item costs in YOUR currency I recommend using the currency conversions website that I use. I use it all the time so I have it saved in 'my favourites'! Here is a link to the website: - http://www.xe.com/

Do you offer a discount for wholesale or bulk orders?
BULK DISCOUNTS are available if you order 3 or more Instant Download Patterns. To find out about these BULK DISCOUNTS you can CLICK HERE . I also offer WHOLESALE DISCOUNT to approved wholesale customers. If you'd like to become a Wholesale Customer, please CLICK HERE to find out more about my wholesale option.
I don't like buying on the internet, do you have other ways I can pay?
Other means of making payment are available for local customers within Australia. Australian customers can also pay by Money Order, Direct Deposit or Cheque. Please use the Contact Us Page if you'd like to use one of these other methods.
What is a coupon code and do I need one?
From time to time I have special offers and discounts, and to access these you need to have a coupon code. A coupon code is also required for Wholesale orders. To find out about these special offers subscribe to my newsletter and keep an eye on the Funky Friends Factory Facebook page as I also like to run some promos for the Facebook fans.
OTHER QUESTIONS:
Where can I buy fleece online… and Minky and Fake Fur?
I get asked this type of question a LOT!!! Over the years I have found some fantastic online suppliers with gorgeous fabric, and I can happily recommend these to you as I don't supply these fabrics myself! : ) I have put together a blog post of the best online stores I can recommend, for fleece as well as these other toy-making fabrics - http://www.funkyfriendsfactory.com/blog/where-can-i-buy-fleece-fabric-online/
I have taken photos of my finished toys, where can I send it?
You can upload photos of your Funky Friends Factory toys on the Funky Friends Facebook page. You can also see what fabulous toys other people are making and join in with the competitions and other fun things we get up to there!
I represent a charity, can Funky Friends Factory help us?
Yes! Check out the Funky Friends Factory 'Billion Bears' Charity Drive.
I have a questions that is not on this page?
Please use the Contact Us page to let me know!
Many thanks for your input,
Pauline
xxx
Save
Save
Save
Save
Save