Toy safety isn't something that automatically jumps into your head when you are sewing a cute homemade baby toy… BUT I think one can never be too careful when it comes to making sure the toys we make for babies are
100% safe!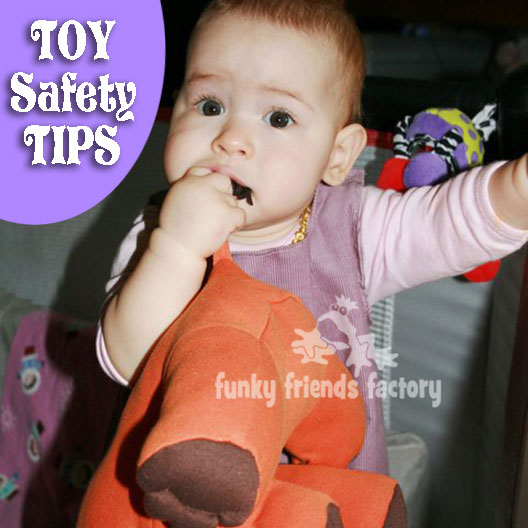 When you are making homemade toys it is quite easy to make sure ALL the toys you make as baby gifts will be safe for babies if you follow a few simple guidelines. When I designed my Baby-safe Bunny toy, I made him with sewn on features, so no bits to chew and choke on, that way I could be sure that my baby bunny gifts would be 100% baby safe.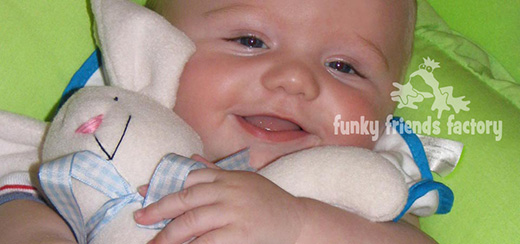 Toy safety and babies is a topic covered in most New mum baby-guide books but there is also tons of toy safety information online. I found a lot of great information online over the years. From what I have read the main concern is for children UNDER 3 years of age.
Main concerns for children from birth to 3 years old:
1. toxic or harmful materials,
2. choking dangers and
3. strangulation hazards.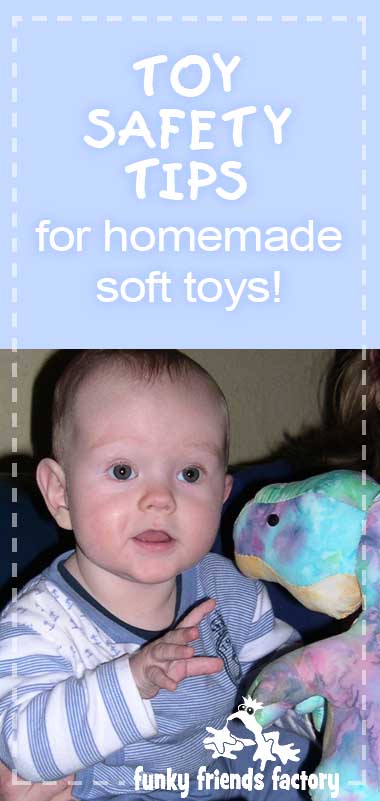 Toy Safety Guidelines.
Here are some simple guidelines that I have found in my research so far…
Toys should not have any small parts (like beads, pellets, eyes, noses etc) that are smaller than 3cm (about 1¼ inches) in diameter.
TOY SAFETY TIP: I found this tip on the Parenting and Child Health website – Polystyrene bead stuffing is dangerous because the beads are easy to swallow or get into a child's lungs. (I have seen a lot of toys around lately with these squidgy polystyrene beads and was wondering where to source it – BUT I think I'll cross that off my list now!)
Long strings and ribbons can strangle a baby, keeping them shorter than 30 cm (12 inches) or remove them before giving the toy to a baby.

When making homemade toys, it is best to use new, hypo-allergenic toy stuffing, and non-toxic marker pens and non-toxic craft glues.

Use strong thread and tighter stitching to prevent choking on filling materials.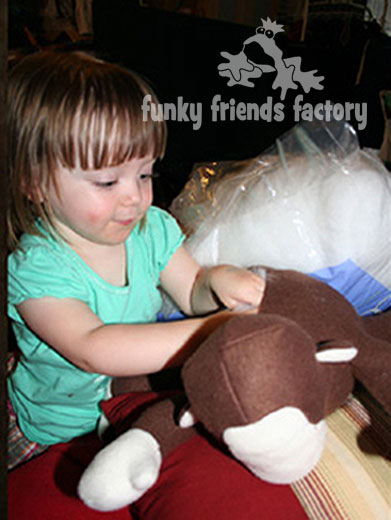 If your toys are made with fabrics bought from a reputable source like your local fabric shop, they will be unlikely to be made using toxic dyes and harmful chemicals.

If you are making the toy for someone who has particular health concerns, like asthma, organic fabrics and' certified chemical-free fabrics' can be used and these are much more widely available these days – (usually online).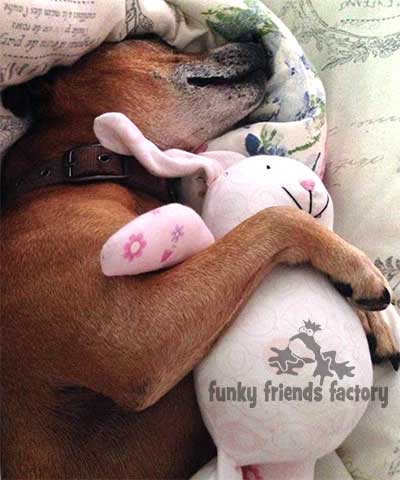 TOY SAFETY TIP: I found this tip on safekids.co.uk – Toys which have been in contact with food products, or the family pets or which have been outside, should be regularly cleaned.
All toys given to babies should be cleaned frequently.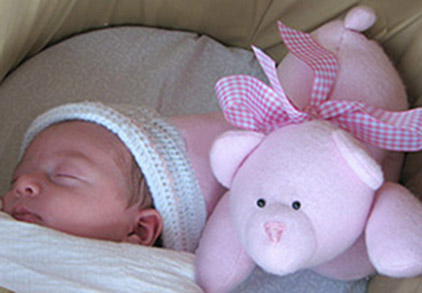 TOY SAFETY TIP: If you want to remove dust mites from soft toys you can put them in the freezer for at least 6 hours to kill off the mites.
Well, that's a good start!
I have to say I am NOT a toy safety authority, in fact I REALLY didn't think about toy safety MYSELF until I started making toys for my friends' newborn babies! So If you know of any other Toy Safety tips for baby toys, please share them… so we can ALL benefit from the information – and our babies too! 
Don't forget to share YOUR toy safety tips below!
.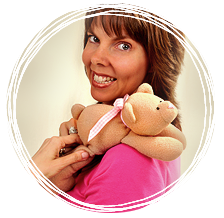 .
Bye for now,
Pauline