In January 2010, I was asked to create a project for the Homespun 'Christmas in July' issue and I've had to keep the picture of Chrissy a secret 'til the magazine came out.I was so excited as I got to feel like a super-model because I had to get some professional photos taken that would be of magazine quality.
That all feels so loooooong ago, and I hadn't thought of Chrissy for almost 6 months so it was an extra special treat for me to see my little camel in Homespun this month.
They have written such a lovely article, titled "Soft Toy CRAZY!" about me and my Funky Friends Factory too, I feel really proud of myself today! : ) I can now show her off in all her glory!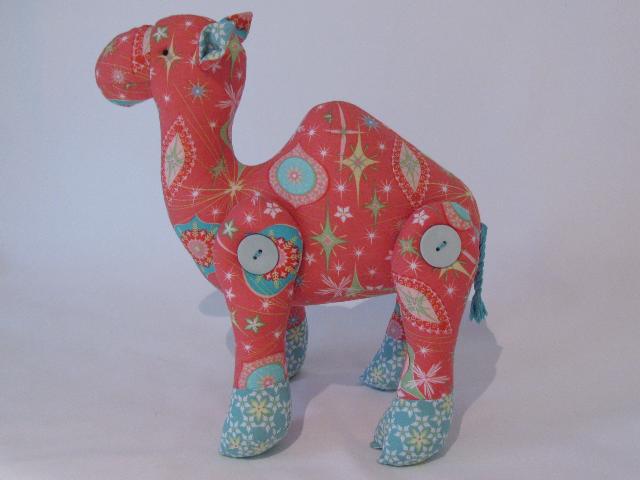 Chrissy is made from quilting fabrics – I used these gorgeous retro-style Christmas fabrics from the 'Have a Sheri Berry Holiday' range which looked fab with the sea green buttons and embroidery threaded tail- if I must say so myself!!!!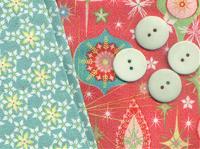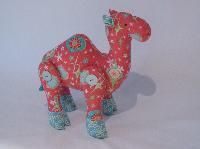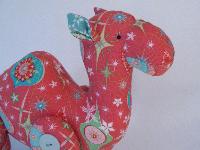 The toy is 'button jointed' and the magazine article has beautiful diagrams for the jointing and sewn on facial features.
I'm going to get a copy of the magazine to send to my mum – she'll be so proud of me too! At the moment the pattern is only available in the Homespun magazine, so pop off and grab your copy. There are lots of gorgeous Christmas craft projects in there too.
Happy sewing!!!
.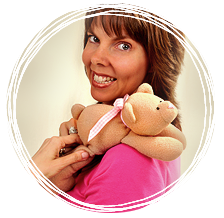 .
Bye for now,
Pauline