I'm LOVING the Tester's photos I've received so far – they're ALL so cute and colourful (THANK YOU!!!!)  AND… I'm so excited, I can't wait till she's released so I'm going to start showing them off already…
BUT first, we need to announce
the winners of the Chameleon
Naming COMPETITION!
Winners announced:
Last week I asked you to suggest a name for my Chameleon – starting with the letter 'C' – and anyone who suggested the name that got selected would win the pattern!

So here goes – the winners (emailed entries included):
Kim Illiariti

Natalie Booysen

Sherry Avalos

Kim Winston

Kay Jinks

Trish McBride
 Congrats guys!!!!
I will make sure you get the Chameleon Pattern as soon as it is released!
NOW ~>
Just look at
all these lovely

feedback photos…
First we have this super cute memory toy sewn by Emma Woodley. I think a chameleon is such an unusual creature I didn't imagine people would sew lovely keepsakes with this pattern but Emma has been using lots of Funky Friends Factory Pattern for her keepsake business – The Sewing Bumble Bees and she made Coco from her daughter's baby items…."because she's animal-mad and when I told her I wanted to test the pattern for you, she wanted it, so that was that!"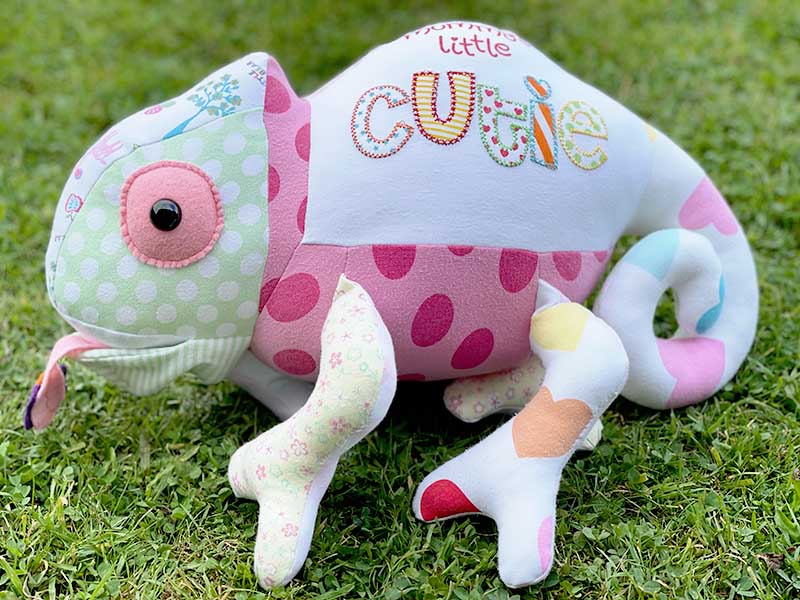 Next up is this gorgeous rainbow Chameleon sewn by Tammy Gosselin. The patterns in the fabric make it looks like it's made up of different textures!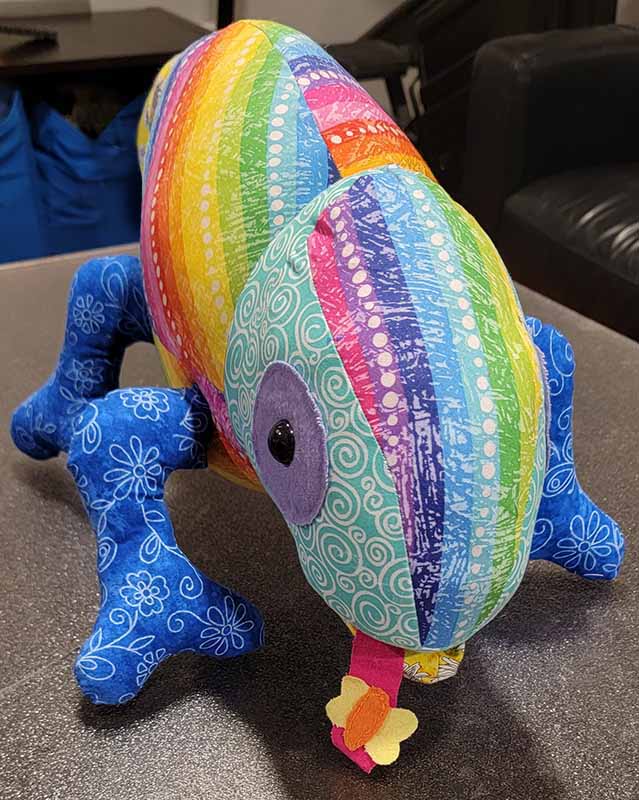 Look at this cute camouflage fabric Chameleon sewn by Marie B. I love the leafy-green and tourqoise-blue colour combination!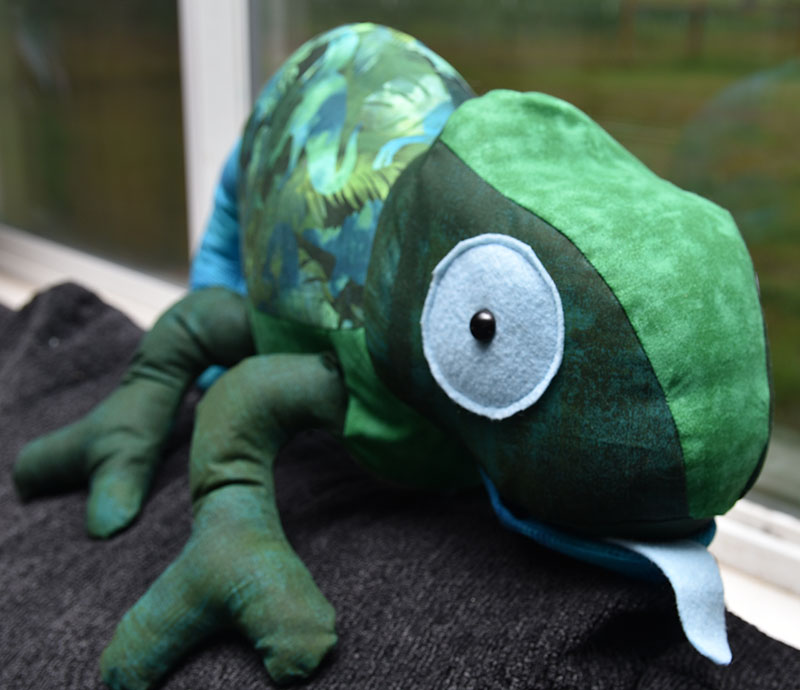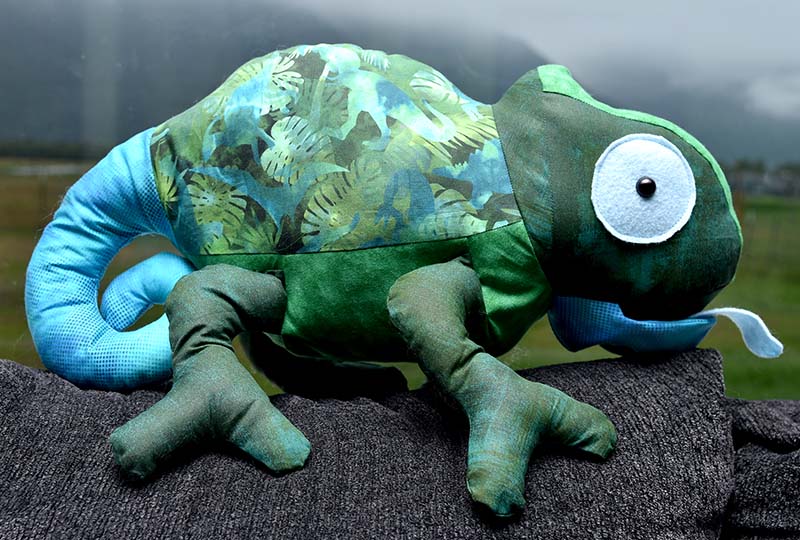 Look at  this super slinky SILK fabric chameleon sewn by Candy Richmond. She used some bright silk fabrics she'd been given. How fun does Coco Chameleon look hiding in the banana leaves???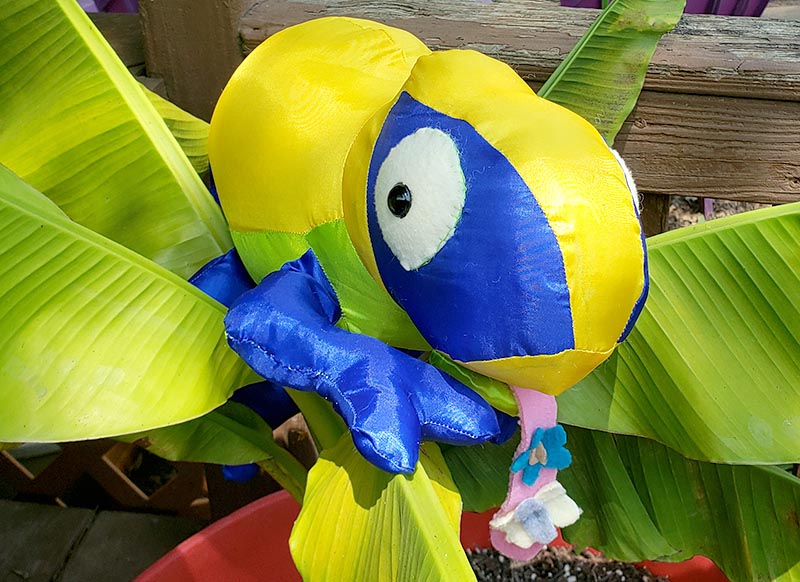 I love this "scrappy" Chameleon sewn by Francine B who said she was excited about being able to "go scrappy and shop her stash"… and I can see some of my favourite Tula Pink fabrics in there!!! .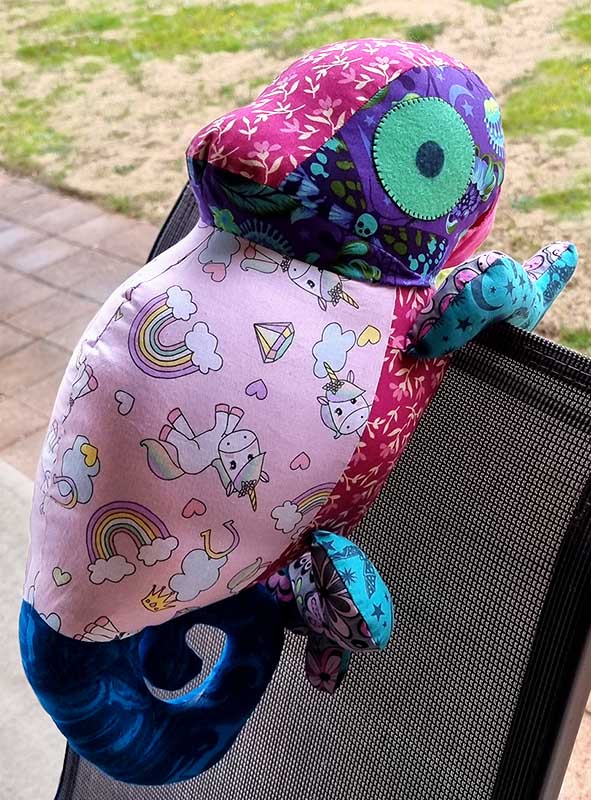 AND I was really excited to have one of the Shannon Fabrics Brand Ambassadors sew up Coco in Cuddle! This super fluffy version of Coco was sewn by Michelle Hall of SewChromaDaily. I LOVE LOVE LOVE the textures of the different types of Cuddle, print, embossed. Michelle has a great tip for using Cuddle for the EYE PATCH and the TONGUE – she used Cuddle fabric backed with Pellon Shape-Flex SF101 Fusible White Interfacing.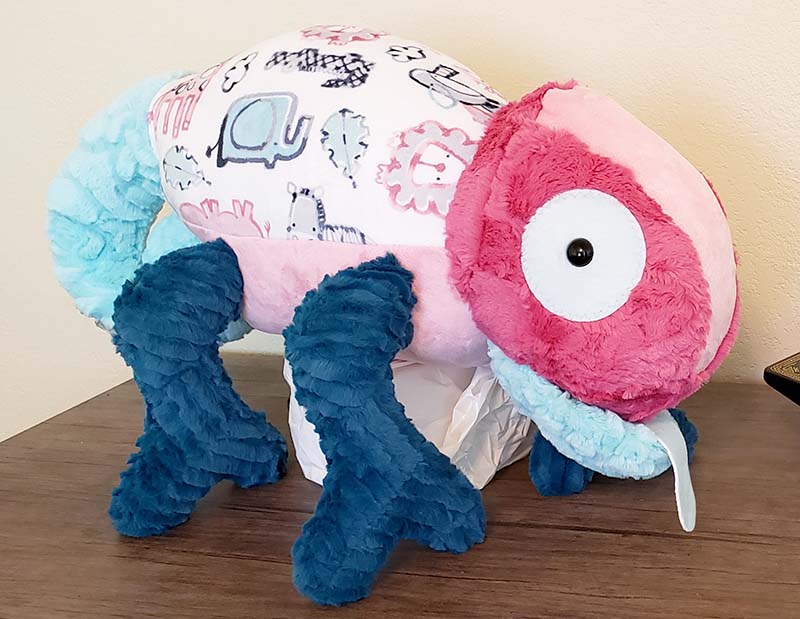 And WOW!!!! Look at this amazing, vibrant Chameleon – sewn by Gabriele Girndt-Sharp!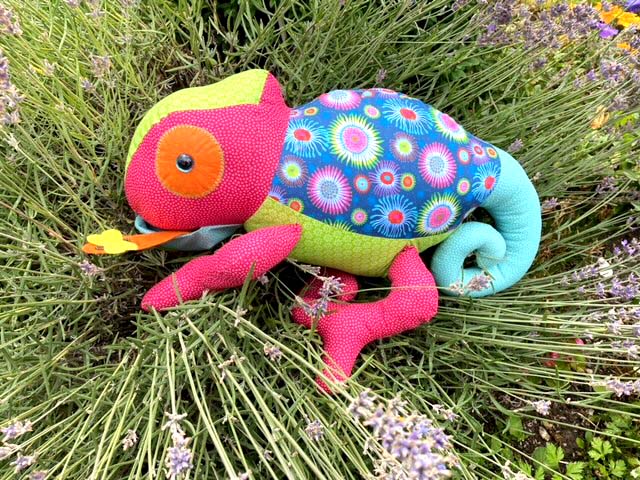 AND one more beauty…
I'm loving these bold geometric shapes in this version of the Chameleon Pattern sewn by Lisa French!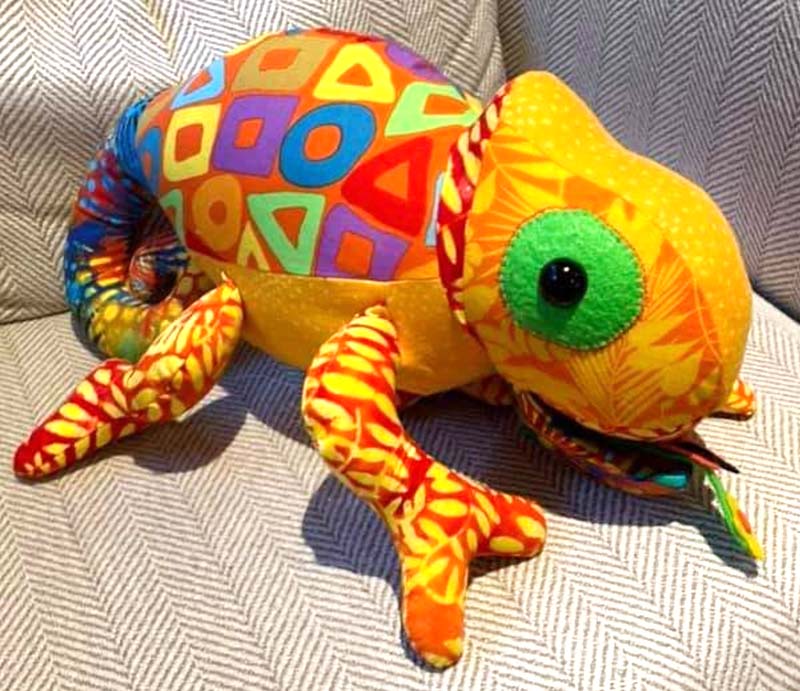 The Chameleon Pattern will be released after TESTING is done – on the 10 August!
Till next time, Happy sewing!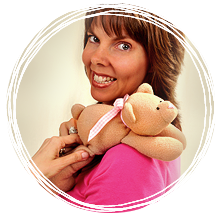 . .
Bye for now
xxx
Pauline