There's a whole lotta love for Calico Bear in this month's Maker of the Month finalists, along with rainbow fun, fantastic faux fur, and school uniform keepsakes of all shapes and sizes (or species!)…
Take a look…
This pink baby clothes keepsake Calico Bear by Ange Angela is beyond cute. Ruffles trim the "hands" and a carefully placed bunny and hedgehog decorate the "feet".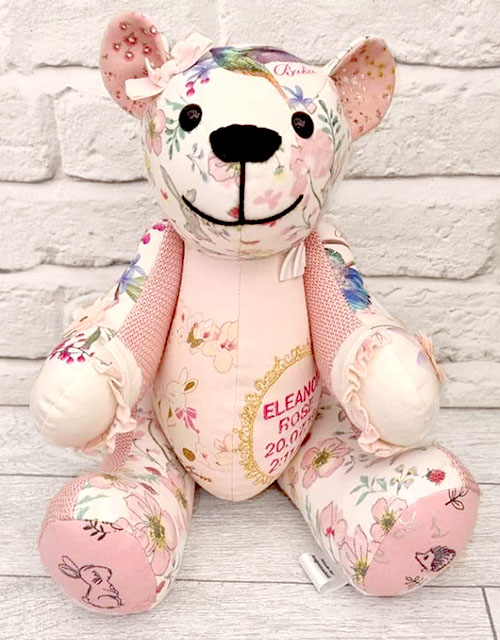 Margarita Montoya made special school uniform memories for a dozen little "cubs" graduating from Kindergarten. As his name implies, when you make Calico Signature Bear with white fabric pieces (like the arms and legs here, or even the whole toy) he becomes a great keepsake for gathering classmate signatures!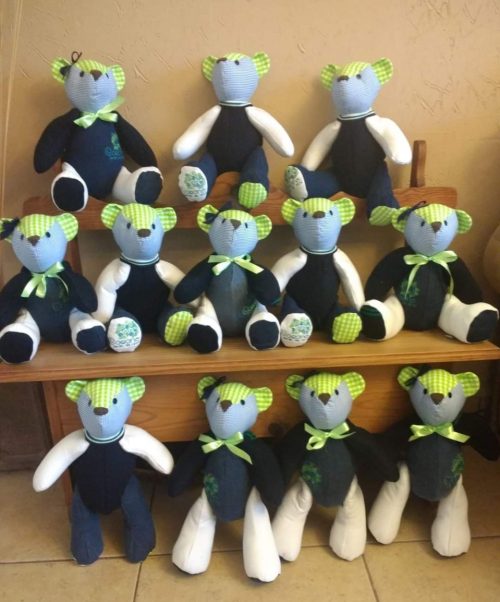 How sweet is this 50 percent size Calico Bear by Sally Magnani! The wee heart embroidered on the chest is the perfect finishing touch. This little bear sits and stands really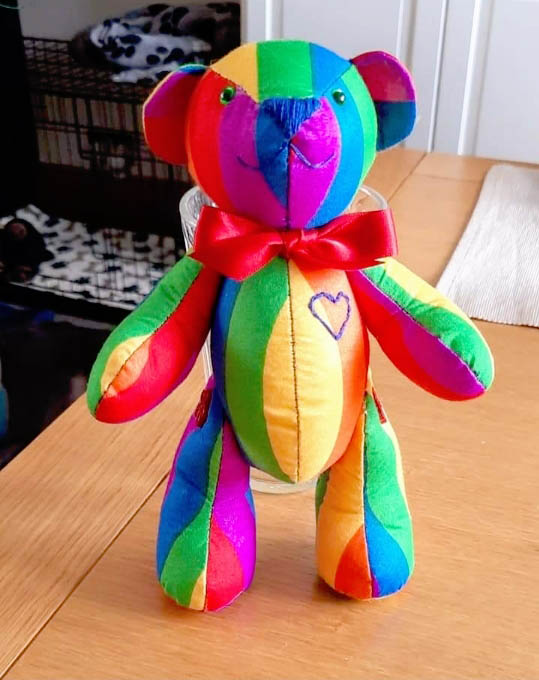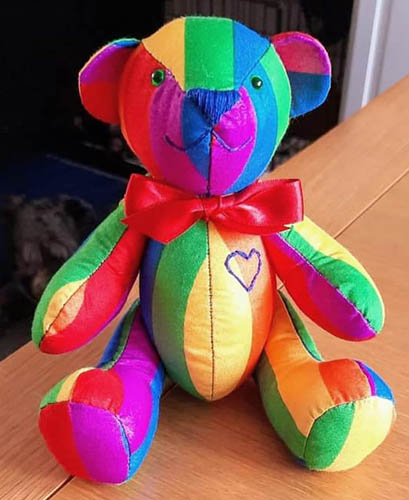 Click HERE to purchase the Calico Bear pattern.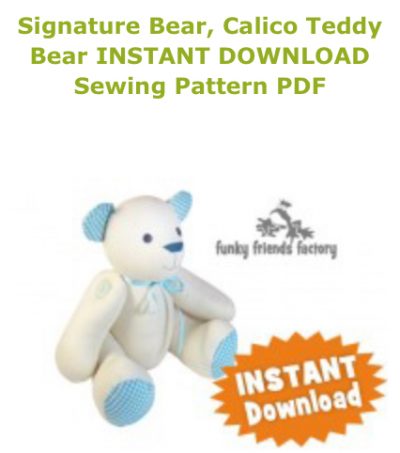 Rainbow minky makes an extra pretty shell on this Stu Sea Turtle sewn by Courtney Schreiber.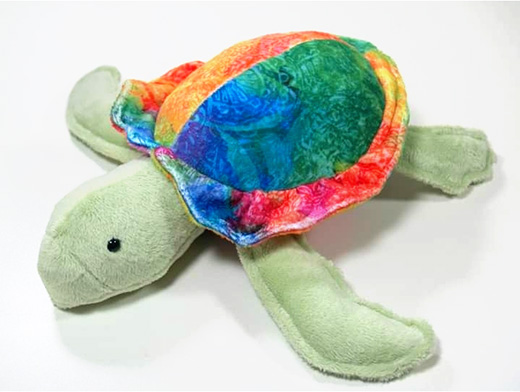 Click HERE to purchase the Stu Sea Turtle pattern.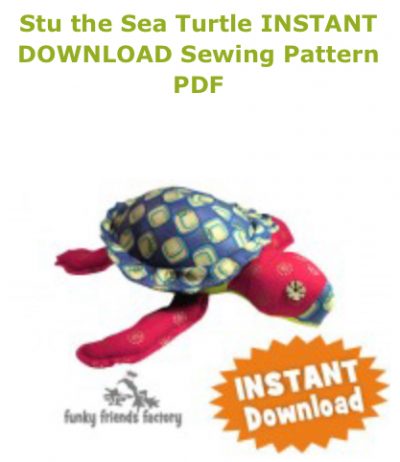 And what's more rainbow-riffic than a unicorn? Jennifer Perkins Bergquist really outdid herself in the magic department on this Unix Unicorn (Horsey Horse & Unix Unicorn Pattern) by using glitter eyes, shiny iridescent hoof and horn fabric, and rainbow mane faux fur.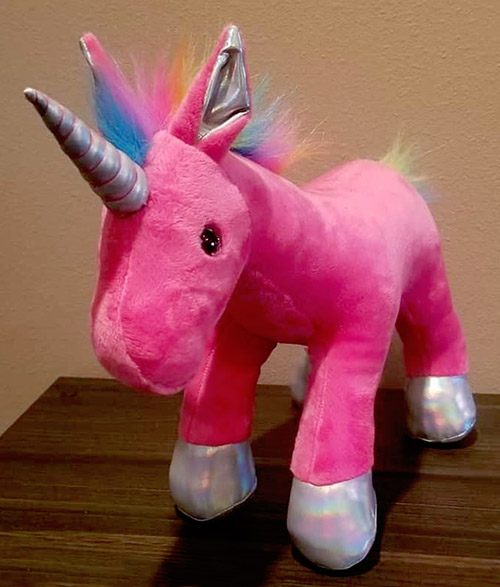 Click HERE to purchase the Horse/Unicorn pattern.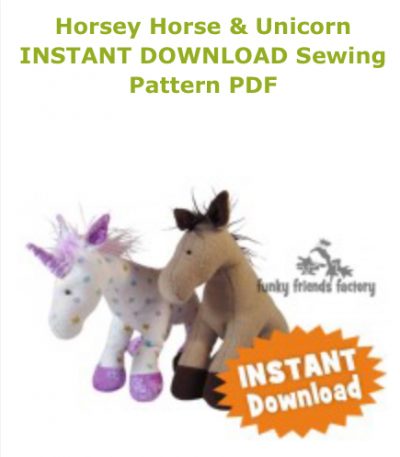 Want  more faux fur ideas? Here's a toy for your wishlist. Suzanne Lintzenich McDonald used a long pile faux fur for Larry Lion's mane and he definitely has that windswept look all the cool lions want.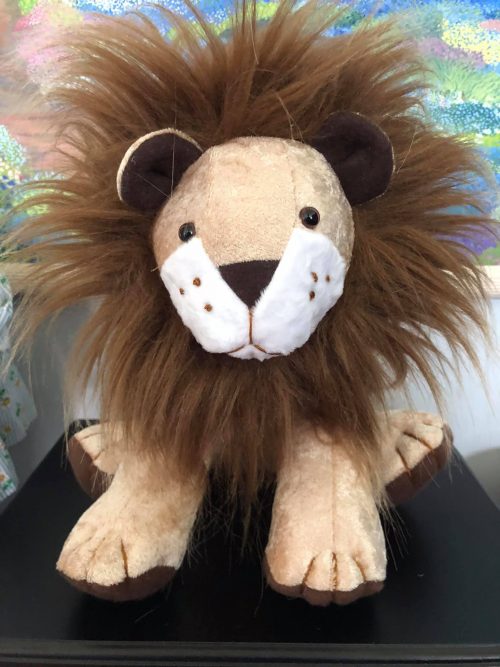 Click HERE to purchase the Lion pattern.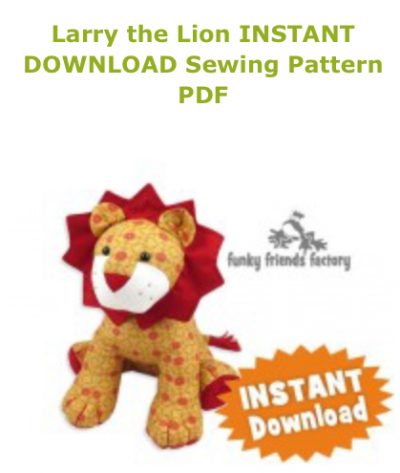 Sherpa faux fur fabric is all the rage right now, and you only need a small amount to make a textured beard on my new Gunther Gnome pattern. This little guy made by Michelle's Zoo certainly seems content on his woodland stroll.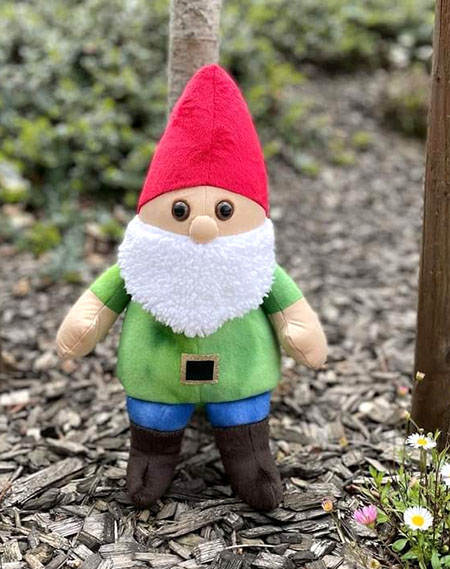 Click HERE to purchase the Gnome pattern.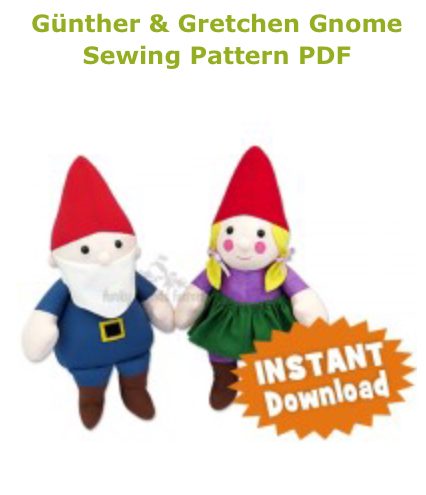 I love it when sewers choose an unexpected animal for a school uniform keepsake, especially when the fabrics are arranged in such a clever way. Emma Boulton used a school uniform tie for Plattie Platypus's flappy feet, the shirt's check fabric for the body, and the blazer's crest for a tastefully offset logo on the tail. Plattie hardly ever gets this dressed up! He may come to like it.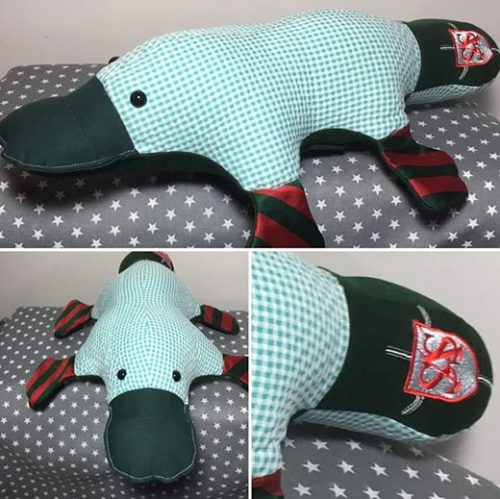 Click HERE to purchase the Platypus pattern.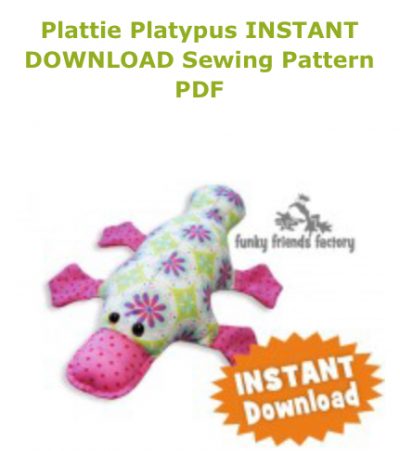 If  you're looking for a more traditional memory toy option, you can always opt for Keep Me Keepsake Bear, artfully sewn here from t-shirts by Amy Rutland-Jones. I designed the Keep Me Keepsake Bear pattern specifically for memory toy makers who requested a single panel front, easy to sew (and baby-safe) floppy limbs, and lots of space (on the feet, hands, tummy, sides) for embroidery machine designs or heat transfer vinyl (HTV) text, which Amy has used here on the paw pads.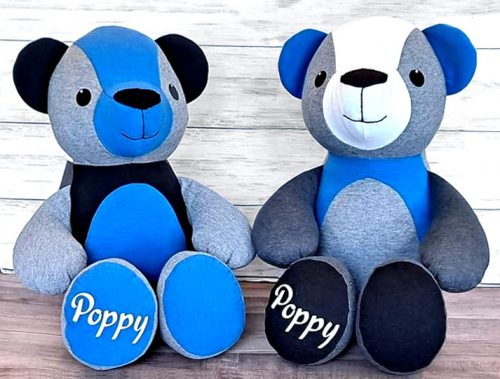 Click HERE to purchase the Keepsake Bear pattern.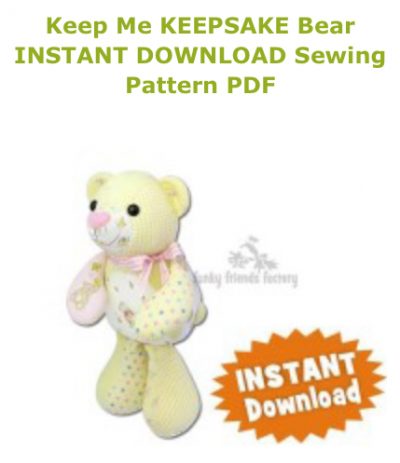 AND this month's winner is…
Congrats to this month's winner, Elizabeth Percival! Ruffles, stripes, gingham and bows all blend beautifully in this delightful (and creative!) school uniform keepsake from Elizabeth Percival. This pattern is great for easily mixing coordinated fabrics, so I hope we see more keepsake versions of the Gertrude Guinea Pig Pattern in the future!
CONGRATS Elizabeth! You win




a FREE Funky Friends Factory Pattern ~>




of your choice!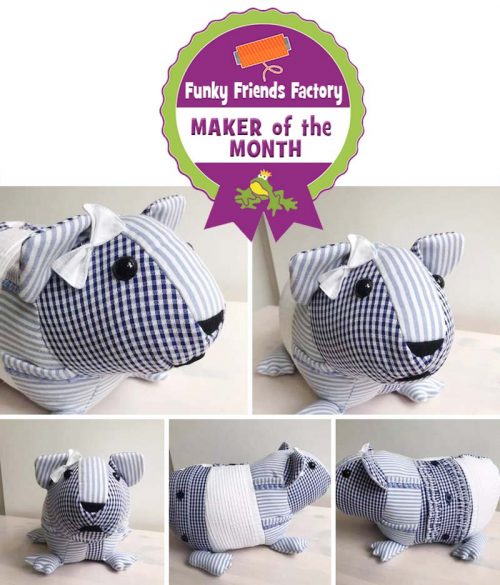 Click HERE to purchase the Guinea Pig pattern.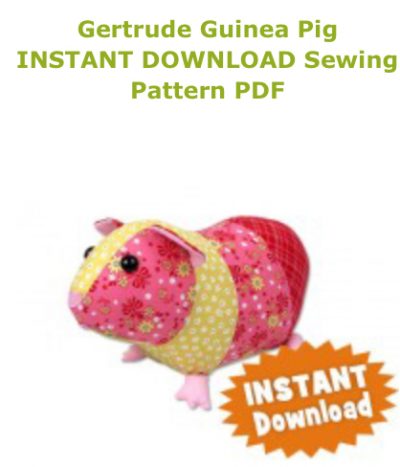 Want to win a
FREE toy pattern?
It's EASY to enter the Pattern GIVEAWAY!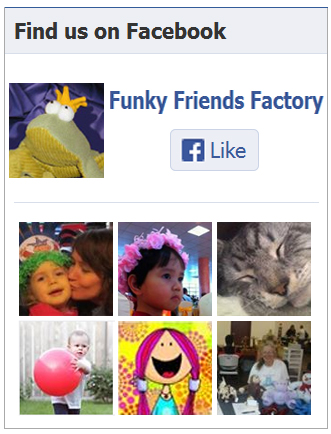 ALL you need to do is post a photo of a FUNKY FRIENDS FACTORY toy that you have made on the Funky Friends Factory Facebook Page .
At the end of each month I draw a winner and post the winner's name on the Blog the following MONTH. I have an Album on Facebook for all the MAKEROFTHEMONTH winners. You can check it out HERE!
NOT on Facebook? ENTER by email!
*** You can send me your photos by email too!
Come on! Share your photos  ~> The next winner could be YOU!!!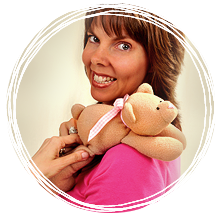 .
Till next time,
Happy Sewing,
Pauline
xxx