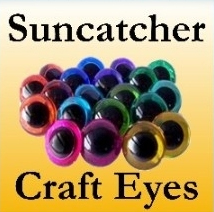 I have been a fan of Michelle's gorgeous hand-painted Suncatcher Craft Eyes ever since…
I laid eyes on them! 🙂
Well, who can blame me? They add such a  cute sparkle – it  just makes my stuffed animals come alive!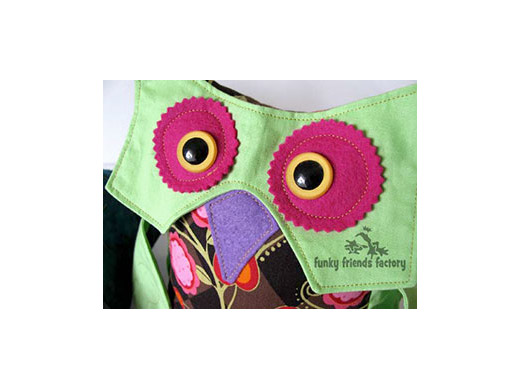 Suncatcher Craft Eyes have been providing premium craft eyes to the art and craft community since 2005. They source the highest quality for their craft eyes which are all individually hand-painted.  They offer a 100% satisfaction guarantee on their sun-catching eyes which range in size from 4mm up to 40mm. They have hundreds of styles and colors to choose from and you don't have to buy in bulk – you can buy 1 pair or 1000!
They have so many really cool craft eyes, like glow in dark craft eyes, cat's eyes and owl eyes, as well as noses! I used Suncatcher Craft Eyes in my photo tutorial about how to insert craft eyes!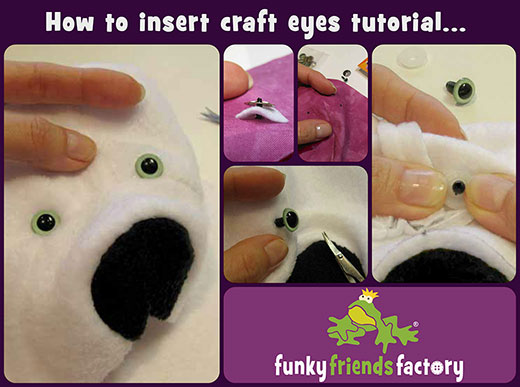 Michelle and I think that her Suncatcher Craft eyes and my Funky Friends Factory toy patterns are such a great match we've decided to put together a joint giveaway for our fans!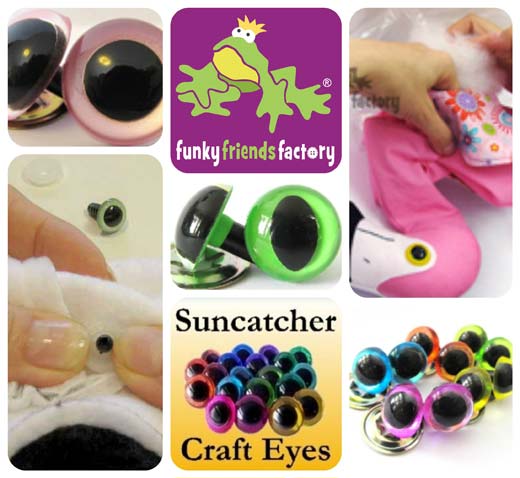 What can you win?
We are giving away a fabulous prize that includes:
3 Funky Friends Factory Soft Toy PDF Patterns
and a $20 gift code from Suncatcher eyes.
How do you enter?
Take a peek at the Suncatcher Craft Eyes craft eyes range and at the Funky Friends Factory Soft Toy Patterns (linked) and leave a comment below to let us know which Suncatcher Eyes YOU think would look good for which Funky Friend?
For extra chances to win:
When will the winner be announced?
You have one week to enter – the winner will be drawn on Sunday 6th of July 2014.
Good luck everyone!!!


. .
Till next time…
Happy Sewing,

Pauline

xxx