It's been a long-time dream of mine to go to the Birmingham Festival of Quilts in the UK…  and what a FUN roller-coaster ride of a trip it was!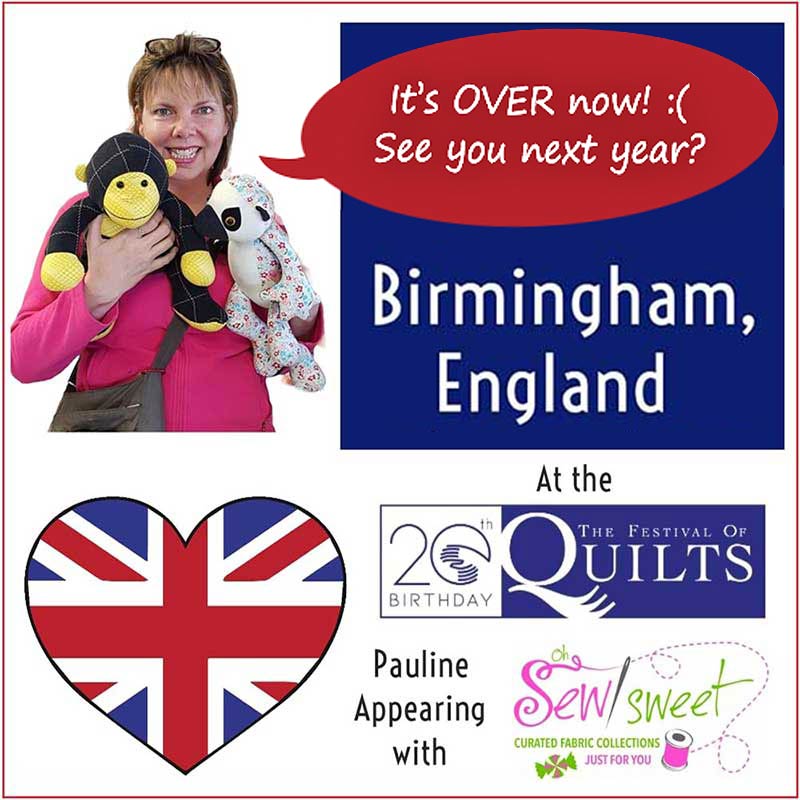 I had a blast hanging out with my UK distributor of Funky Friends Factory patterns, Oh Sew Sweet Shop at the show!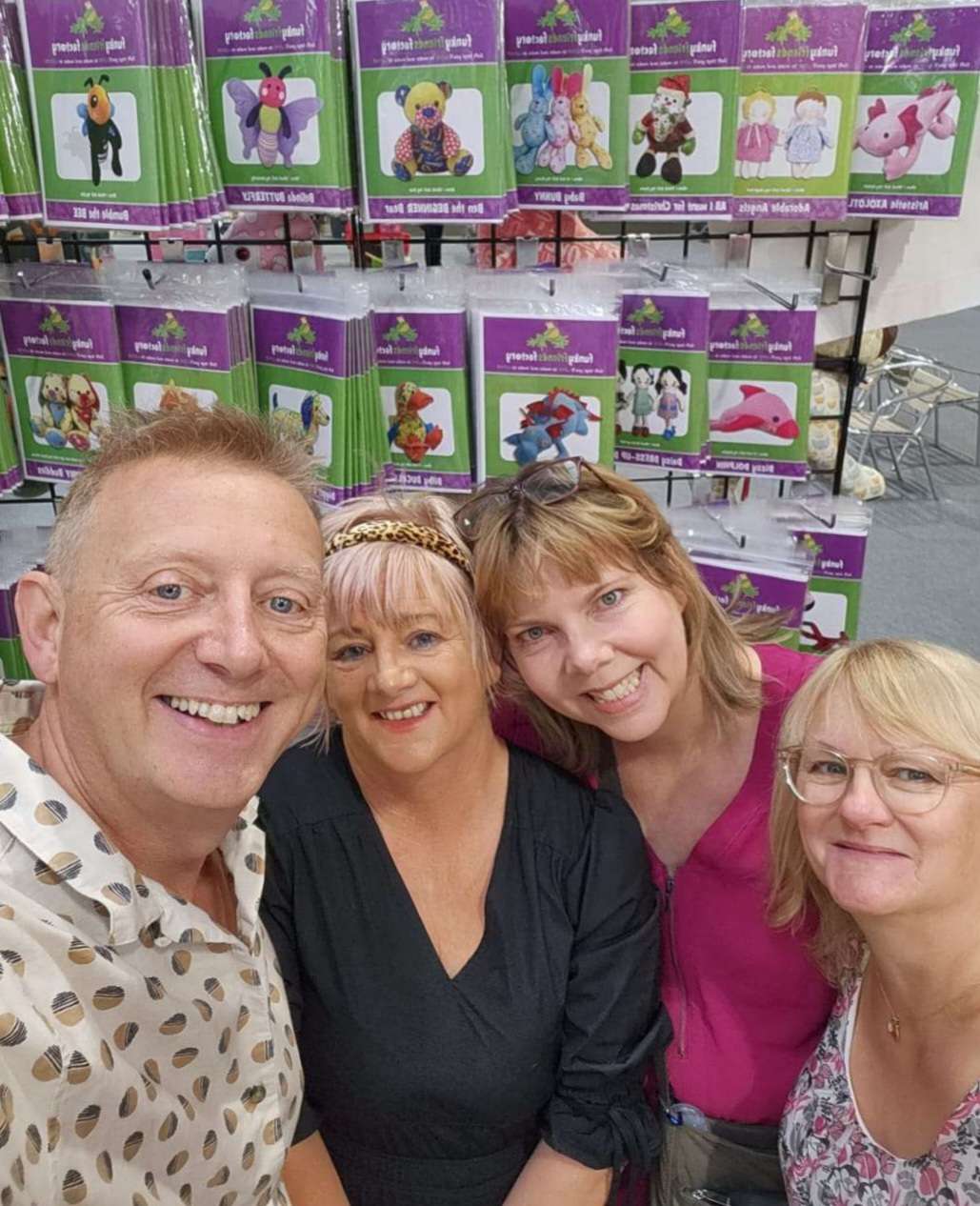 AND had fun meeting so many existing Funky Friends Factory fans, getting to know some NEW ones too!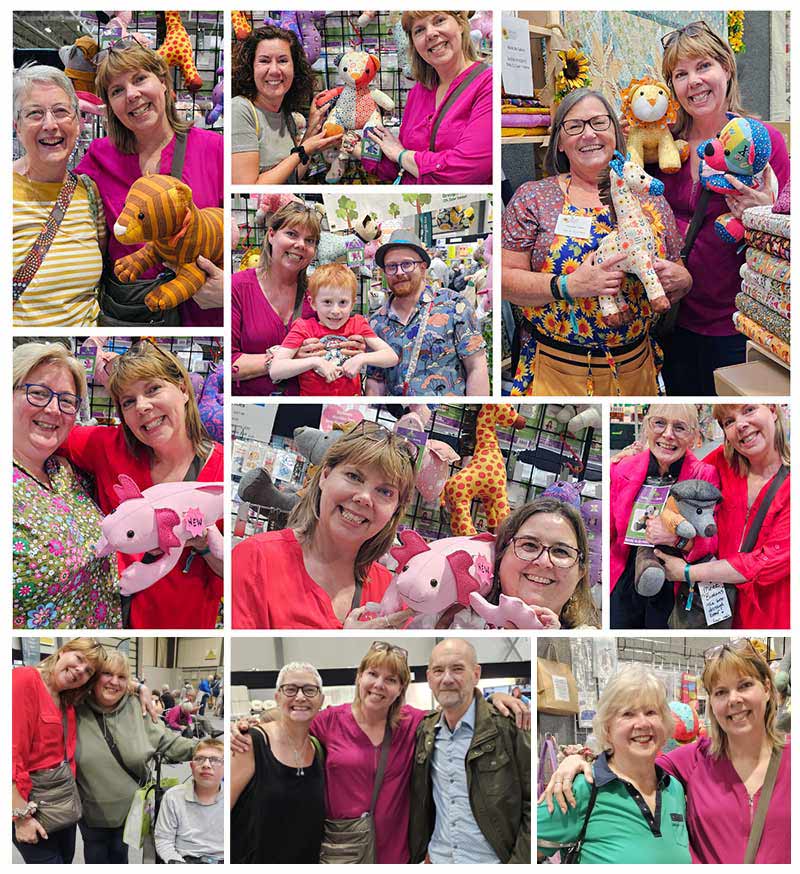 I ALSO got to meet some FAMOUS people ~ including Stuart Hillard from the Great British Sewing Bee!!! 🤩
Stuart Hillard was on the first season of The Great British Sewing Bee in 2013. He appears regularly on TV,  writes Sewing & Quilting and designs fabrics for The Craft Cotton Company.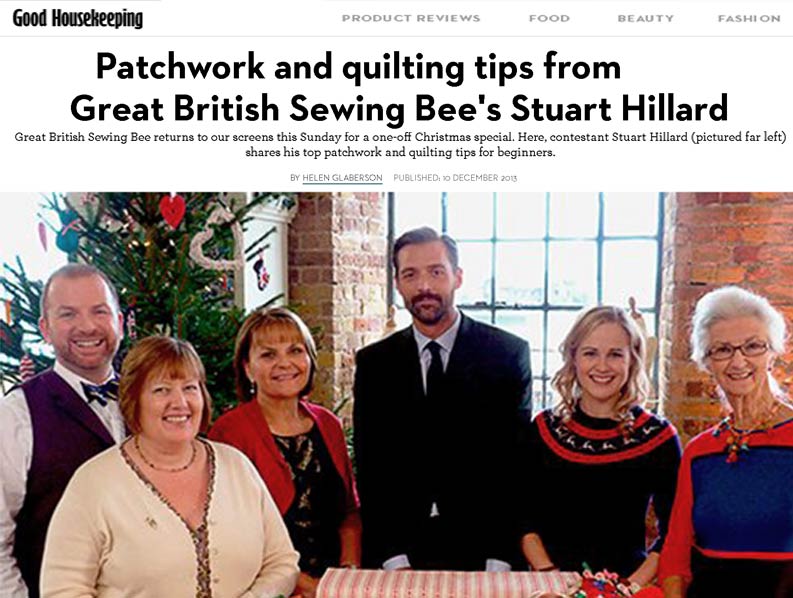 His latest fabric collection – Blue Skies & Nutmeg by Stuart Hillard – combines deep blues, mustard yellows, warm neutrals and cute patterns including florals, stripes and… wait for it…
CHICKENS!
🐔🐔🐔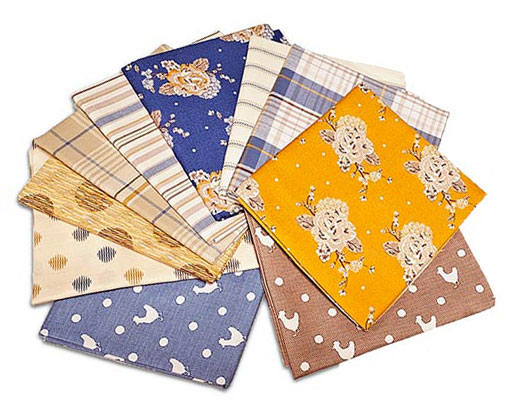 For obvious reasons, I think Stuart's fabrics would be great for my Cheeky Cook / Chicken pattern.
Click HERE to buy the Chicken pattern.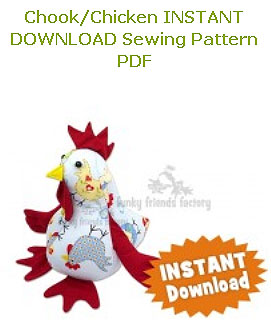 BOTH Stuart and I have (REAL) goats – and thought it would also look amazing sewn up with my Giddy Goat Pattern…
Click HERE to buy the Goat pattern.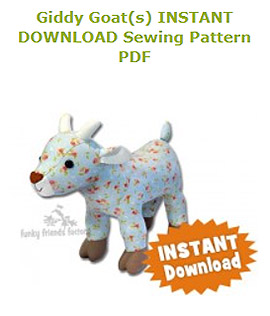 I think the mustard floral, beige spots and checked creams would work great for my British Bulldog pattern!
Click HERE to purchase the Bulldog pattern.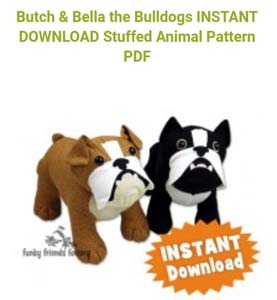 AND I would have fun mixing and matching the blues and mustard hues for the Patch Cat Pattern!💛💙
Click HERE to buy the Cat pattern.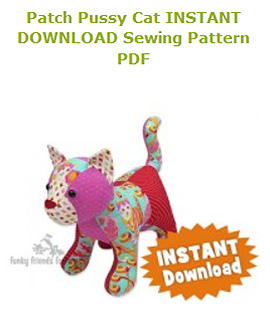 AND now I have FABULOUS news!
I bought some of Stuart's fabrics at the show AND I'm doing a Fabric and Pattern Giveaway!!!
Yeeehar!!!
Sooooo you have a chance to win a Funky Friends Factory pattern of your choice AND the Stuart Hillard fabric to sew it!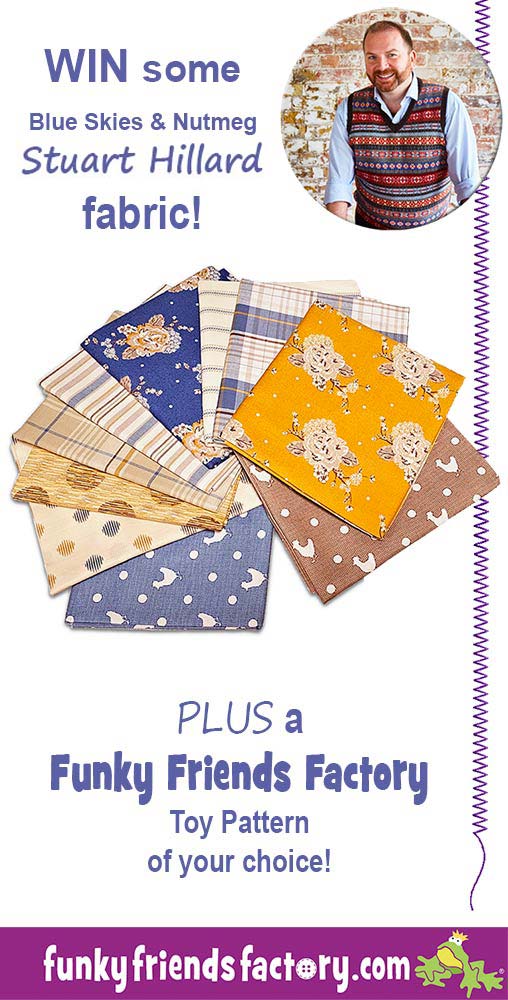 How can you win some Stuart Hillard fabric and a FFF toy pattern?
All you need to do is check out all the Funky Friends Factory patterns, then leave a comment below to let me know WHICH one of the Funky Friends Factory toy patterns you think would look great made up in Stuart Hillard fabrics!
Want an extra chance to WIN?
Share any of the pictures above on your social media (Facebook, Pinterest, Instagram etc) and leave a comment below to let me know WHERE you posted them!
UPDATE

:
We have a winner!
Well… actually ~>
it's W-I-N-N-E-R-S!😁

*** The winners WERE drawn on Monday 28th of August 2023 ~ using random.org and announced here in the comments AND on the Funky Friends Factory Facebook page. ***

We had so many  entries in last week's Giveaway (for a combo of Stuart Hillard Blue Skies and Nutmeg fabric PLUS a Funky Friends Factory pattern of your choice)… which is why I decided:

1 lucky winner
is NOT enough!!!

 

Soooooo, our lucky FIVE winners, chosen by a random number generator (not me!) are:

🏆

Holly Boatright

🏆

Shirley Lohman

🏆

Cassandra Helzer

🏆

Elizabeth Covak

🏆

Mary Beaumont

Congratulations!!!!! We'll be in touch shortly to confirm the addresses to send your prizes to!


That's it!
There's nothing to buy and EVERYONE is welcome to enter.

Good luck everyone!!!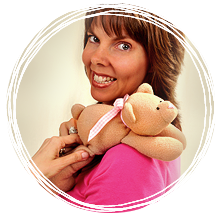 .
.
Till next time,
Happy Sewing,
Pauline