I have to admit… even though I am a very happy and upbeat person, just like everyone else I struggle sometimes with too much on my plate and the stress that comes from it.
TOTAL over-load gets me down!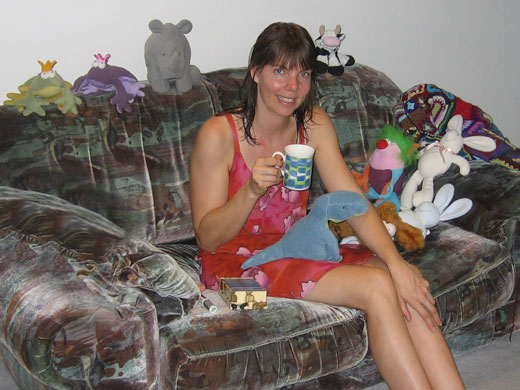 In those situations,
I turn to my sewing machine!
Sewing soft toys works like magic to snap me out of it!
I get totally focussed choosing and cutting up gorgeous fabrics, carefully pinning the pieces together with a gazillion pins so the pieces don't slip as I sew, then making sure the seams meet up perfectly. Then I turn the toy right-sides-out and it looks so cute it makes me smile!!! 😀 I can't wait to stuff it…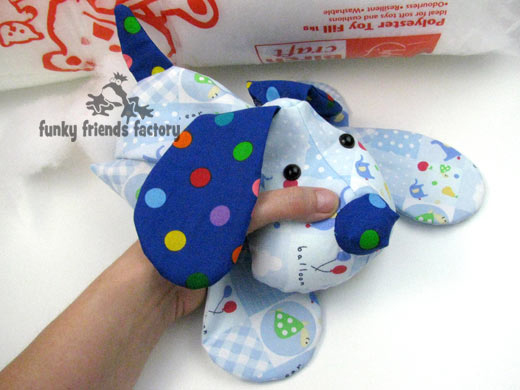 Then reality hits and I HAVE to stop because it's got dark outside
and I need to eat dinner!
It sounds a bit dramatic but there have been times in my life when sewing has been a lifesaver for me.
Like when I moved to Australia.
Not only was I dealing with the challenges of living in a new country, I also had to go back and re-sit my qualifying exams all over again if I wanted to work as an Optometrist (even though I had 4 years of training and 10 years experience!) The thought of sitting exams all over again totally freaked me out. It was so long since I'd studied and every time I picked up a textbook my brain just 'went to sleep.' After a few months of trying really hard to study, lots of tears and some serious soul-searching, I eventually decided NOT to do the exams, which meant I would NEVER work as an optometrist again.
Leaving the career I worked for my whole life was a major decision for me and I had to work out a new career path!
I decided if I couldn't work AS an optometrist, I would work IN an optometry shop instead and try and do something "crafty" that I really enjoyed on the side. That job wasn't stressful… but I was bored out of my mind – which for me is actually also stressful!
It would drive me crazy, sitting there waiting till closing time, because no one came in most afternoons. S0 I kept my mind active (and myself awake!) by taking my patterns to work so that I could pass time in the afternoons. Once I'd finished my work for the day, I could cut out fabric pieces to sew together when I got home.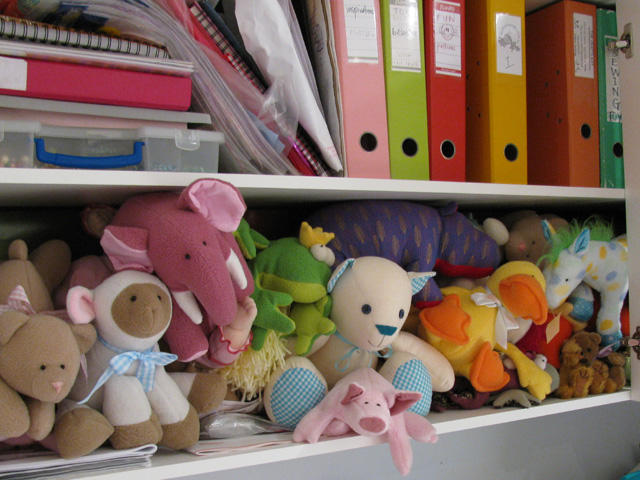 I had so much fun sewing soft toys for my friends, family members and co-workers!
But most importantly, sewing was a wonderful escape for me!
Sewing helped me through a very stressful time. Focusing on something creative that I really loved helped me to relax and stop worry that I was 'wasting my life away' in a mind-numbing job!
I could actually enjoy going my boring job knowing I'd be able to keep my sanity doing something really meaningful to ME.
What a difference it made! I was in a good place (mentally, if not physically!) which made everything WAY more tolerable and I was definitely more patient and compassionate towards others. I even made it my mission to make getting spectacles a stress-free, even exciting experience for every customer!!!
I felt energised instead of
totally drained!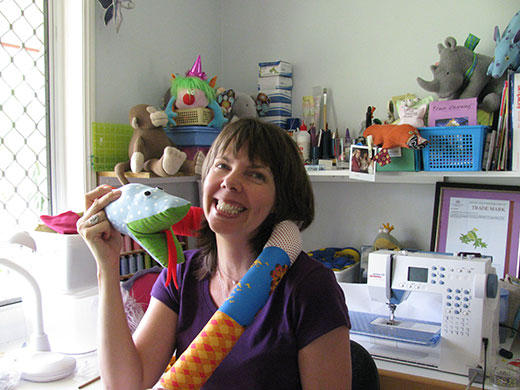 I realized sewing soft-toys made me HAPPY and I could create that same feeling and experience for other people!
And that's what I have been focusing on for almost 2 decades with the Funky Friends Factory, which has grown into something way bigger than I could ever have imagined and has touched so many lives besides mine…
It's still quite mind-boggling for me! 🙂
This year I challenged myself to think about what I can do to make sewing soft toys even more FUN which has led me to my biggest project to date – The Sew Many Funky Friends Club – an online Club specifically for people who want to have FUN sewing soft toys!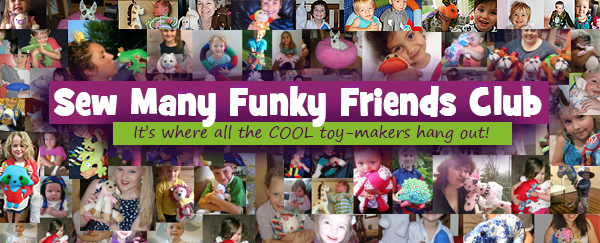 The feedback I have had so far has convinced me that people are finding this is a wonderful group to hangout in and escape from the daily stress of our lives and bond over our shared passion for sewing plush toys! 😀
The Club will be opening again soon, for a short period of time in June, for the next intake of new Club Members. I will be having LOTS of fun sew-along activities to celebrate so you can come and check out the fun and be a part of our group of fun-loving softie-sewers!!!
Stay tuned by

subscribing to the newsletter!

You will receive all the announcements coming soon as well as ALL the fun sew-along activities!
Meanwhile, as we wait for the reopening, I want to hear from you! What have YOU been doing lately to de-stress that's 'JUST for YOU' to keep you sane when things get crazy?
How long has it been since you focussed on doing something fun that you really enjoy – TOO LONG?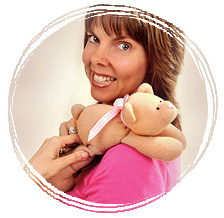 . .
Till next time…
Happy Sewing,
Pauline
xxx

Leave a comment