Last week I opened up a bit and shared my personal experiences with you, of dealing with stress, and how my joy of sewing soft toys got me through some stressful times. After that blog post, I was so touched by YOUR comments telling me how my toy patterns helped you through your own difficult events like career changes and life-altering medical diagnoses. It warms my heart to hear that sewing Funky Friends toys helps you create a 'happy place' and gives you a sense of accomplishment! Thank you so much for sharing your stories with me and telling me how you feel! 😀
I want to keep this 'behind-the-scenes' conversation going by telling you how the Funky Friends Factory community has played a huge role in my own happiness, how it's made my 'happy place' even better and bigger!
Looking back, I can hardly believe the changes I've experienced since I designed my first toy pattern… and how things, thankfully, have unfolded in an incredible way – which I never expected!
For instance…. NOW I have so many lovely friends all around the world who love sewing softies, that it's hard to believe (even for me!) that…
…for a very LONG time, I didn't have
ANY friends that sewed!
I had friends, yes, but none of them could understand my love of fabric and sewing soft toys!
Crazy, I know! 😀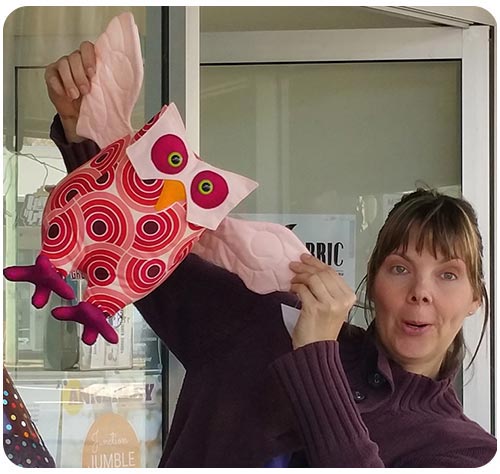 After I moved to Australia some years ago – (*ahem* let's just say it was before Social Media was a thing!) – I realised I was actually quite lonely in a new place, having left all my life-long friends behind in another country!
I made friends through work but I didn't have anyone I could talk to about my passion for sewing softies.
Of course, there was always my hubby and my family. They were all really supportive of my softie-sewing…
I even had my dear Dad folding patterns!!!!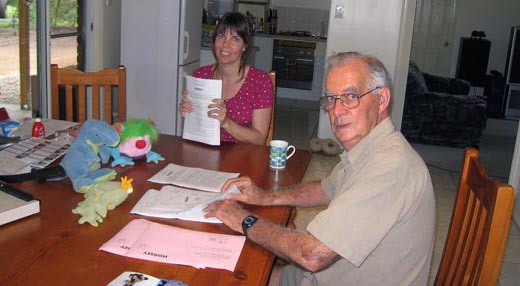 BUT what I was missing was having real

SEWING

friends…
Friends that truly GET that thrill of making your own soft-toy, you know?
Friends that understand the glee of finding perfect fabric, the importance of nose and eye-placement (so crucial!), the story evolving behind each toy, all that good stuff!
I was grateful to have loved ones who supported my passion, but totally GET IT? That just wasn't happening…
Fast forward a bit – the Internet took over and Social Media became a solid way of connecting with people. AND… What a relief!!!! Finally I was able to EASILY connect with like minded sewers ALL OVER THE WORLD, and create meaningful connections and special friendships because of it. Funky Friends Factory grew faster and bigger than I ever imagined and a whole community of toy-making enthusiasts gathered around it!
I don't just "Like" you ~ I LOVE YOU PEOPLE! 😀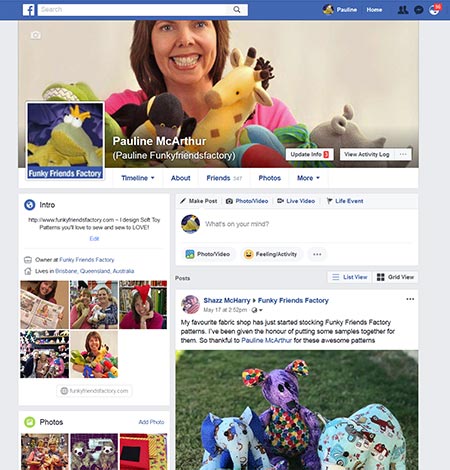 Over the many years of building Funky Friends Factory I've made lots of fabulous sewing friends, and now I have friends I can talk to about sewing, friends who love to see all the things I have sewn, and even some local sewing friends who I can go fabric shopping with! 💃🏻🎊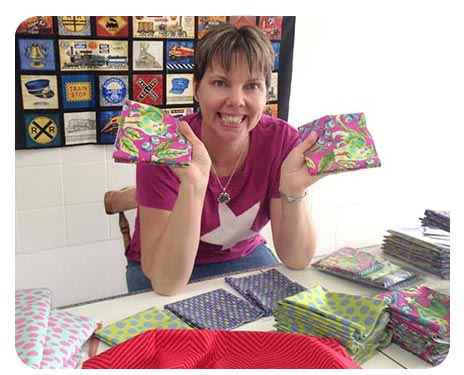 Having these special friendships with like-minded softie sewers from all around the world was an incredible support for me during that lonely time.
This wonderful online sewing community was such an important part of MY sewing journey and it planted the seed that has grown into a really wonderful online toy sewing community – the Sew Many Funky Factory Club!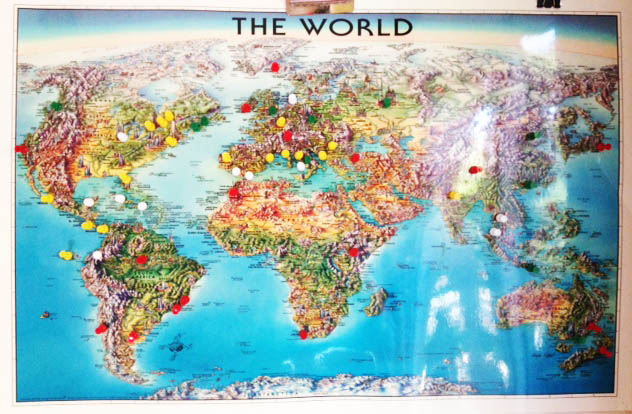 I want this Club to provide the same experience that I had for everyone and anyone who has been searching for that kind of connection, so they can also experience the fun of being a part of a friendly, welcoming, accepting (non-judgemental) sewing community… where everyone is on the same wave-length and just 'gets' that we're going to be going gaga over sewing softies NON-stop! LOL 🙂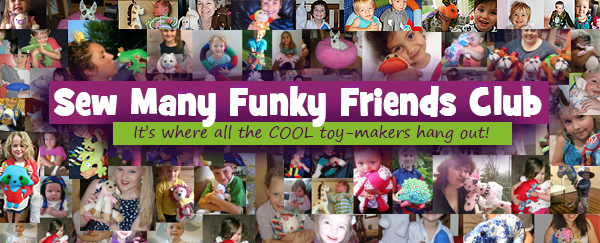 From the feedback I have had so far, it seems that people are finding this is a wonderful group to hangout in and chat to like-minded people and bond over our shared passion for sewing plush toys! I can't WAIT to share this community with you! 😀
The Club will be opening again soon, for a short period of time in June, for the next intake of new Club Members. I will be having LOTS of fun sew-along activities to celebrate so you can come and check out the fun and be a part of our group of fun-loving softie-sewers!!!
Stay tuned by

subscribing to the newsletter!

You will receive all the announcements coming soon as well as ALL the fun sew-along activities!
Meanwhile, as we wait for the reopening, I want to hear from you! Have you had a similar experience?
Have you had a time when you didn't have anyone around who you could share your passion or hobby with? Did it make you feel a bit isolated too?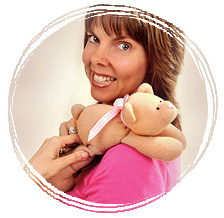 . .
Talk again soon
bye for now,
Pauline
xxx

Leave a comment