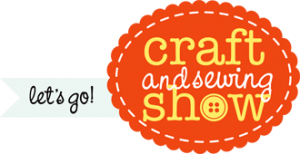 Hey Guys!!!!
I'm going to be helping the fabulous gals from Voodoo Rabbit at the Craft and Sewing Show


….from the 22nd-25th March!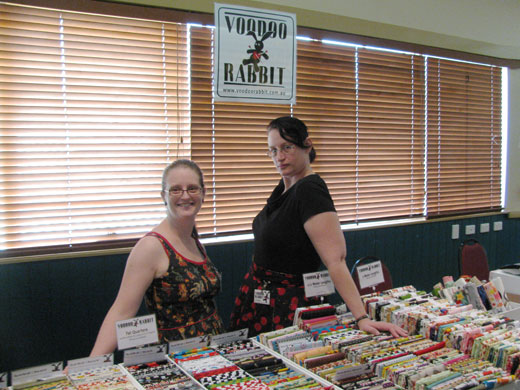 AND there's JUST enough time to squeeze in
a fabulous Giveaway!!!!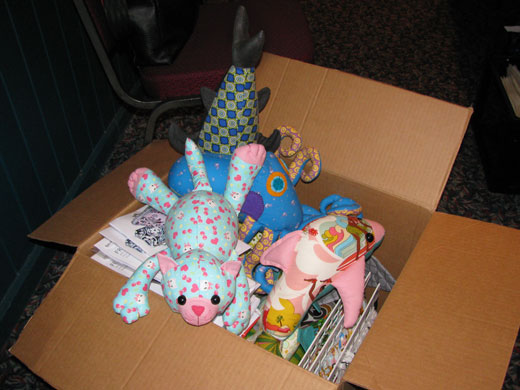 I LOVE to see my Funky Friends Factory patterns made up in the gorgeous fabrics that Voodoo Rabbit stock…
AND this time it's DOUBLY EXCITING as the toy-making KIT we are giving away is made up in fabrics from the  'Cephalopod Collection' which was ACTUALLY DESIGNED by Voodoo Rabbit!!! HOW cool is that?

It's EASY to enter!
LOOK at the toys in the box above
GUESS WHICH is the one we are giving away as a KIT,
AND leave a comment here (or on the Voodoo Rabbit BLOG POST) with your guess!

WHAT can you win?
1st Prize – will win a toy making KIT of this NEWEST Funky Friends Factory design . (Valued at $45).
2nd & 3rd Prize – will win a Printed Pattern and a $10 VOUCHER to spend at Voodoo Rabbit (This can be spent at the show or online too!).
**** The draw will take place on Wednesday night (21st March) and we will announce the winners on our facebook pages.***
Looking forward to seeing you there – look for the Voodoo Rabbit Stand ->
Stand number – D18
GOOD LUCK EVERYONE!!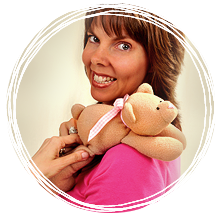 .
.
Till next time,
Happy Sewing,
Pauline