I've been a bit quiet of late because I have had something very sad happen. My dear dad passed away recently and it has been a huge shock. Even though he was getting old and frail… you always think your parents will be there forever!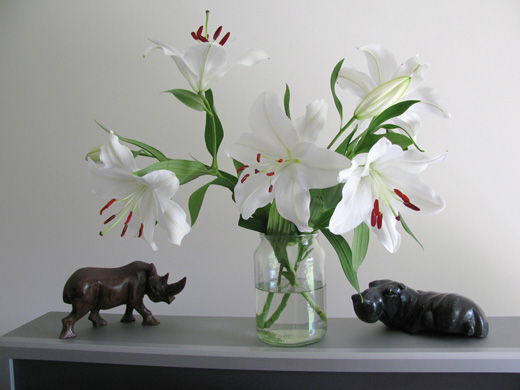 I am all cried out now! He has left a big gap in all of our lives BUT right now we are sharing and celebrating the funny, crazy, happy, poignant, silly, fun,  and occasionally sad memories we have of him…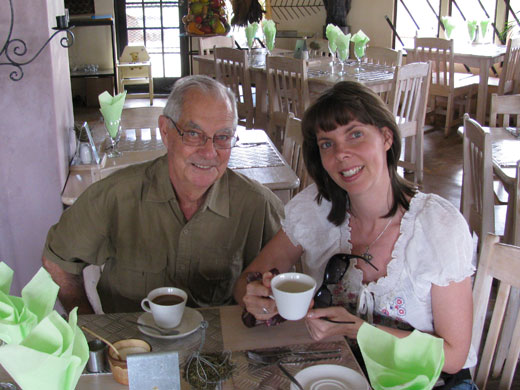 I realise now more than ever before that I am so lucky to have had SUCH a special Dad!
I feel so blessed to have  such wonderful memories of him, and his AWESOME sense of humour! Oh AND he made the best ever scones and chocolate sauce!!!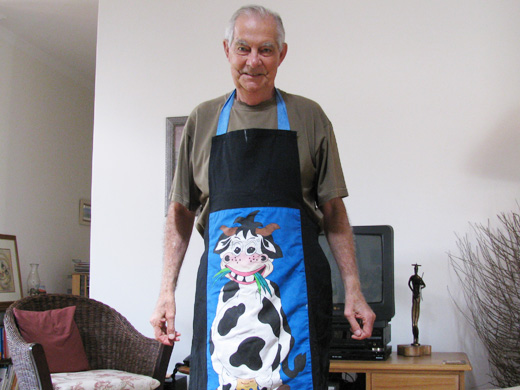 He always loved to tease… Here he is behaving like a naughty kid in the back seat
– "NO! We're NOT there YET, Dad!!!!!! 🙂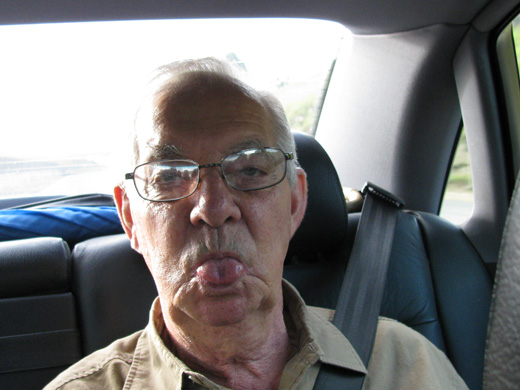 It is a joy to know he lived a happy and fulfilled life, (AND that he didn't suffer.)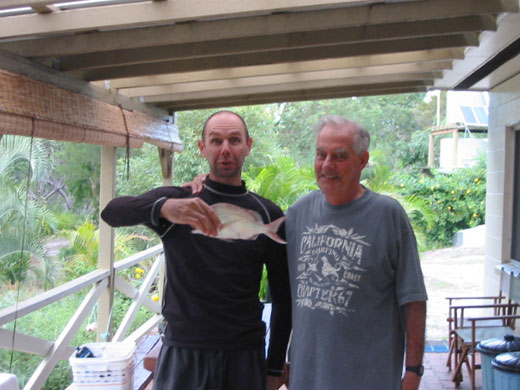 Mom and Dad LOVED their visit with us here in Australia!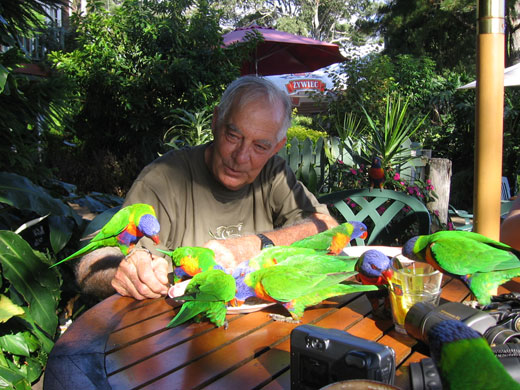 and so did we!!!!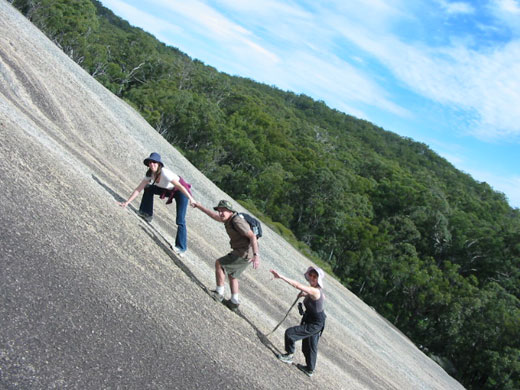 I love the way Dad got such enjoyment from nature, how he could imitate bird calls and make animal sounds – he opened my eyes to so many things… Dad got me interested in gardening and animals… and chooks!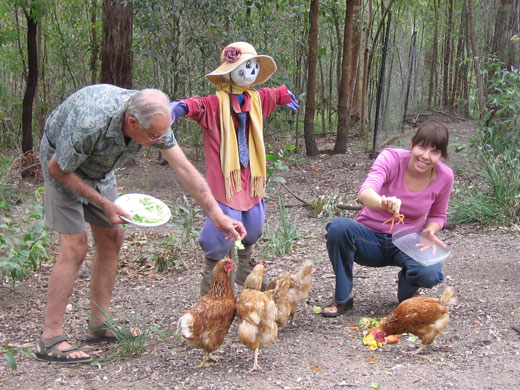 I am so comforted to know that he loved me so much and was so proud of me. Here he is folding some of my very first Funky Friends Factory patterns. He believed in me right from the start – Thanks DAD!!!!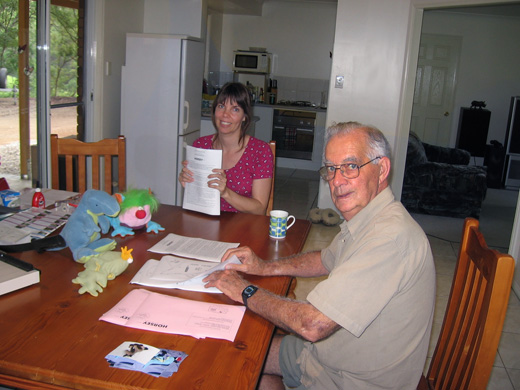 I feel so proud that he was loved and admired by so many people….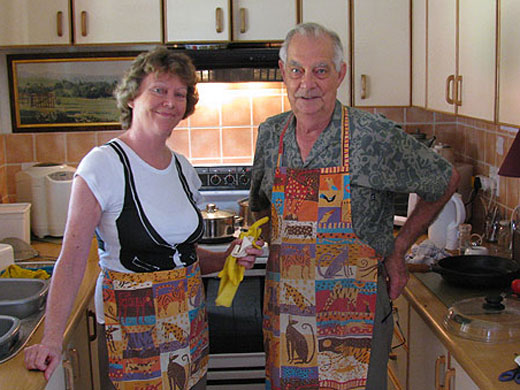 (well that goes for mom too!!!)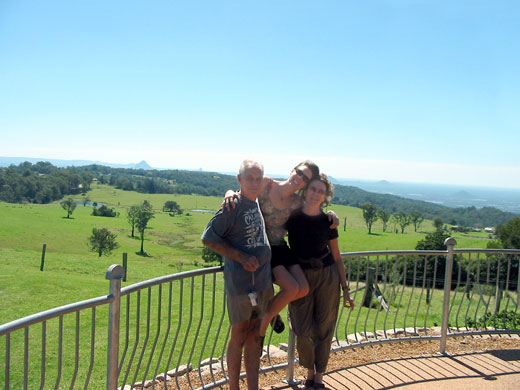 I am thankful for, and extremely proud of EVERYTHING he was!
Just wanted to let you know….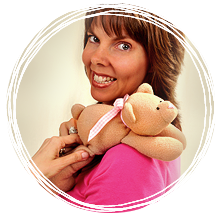 .
.
Till next time,

bye for now,
Pauline