I LOVE to see my Funky Friends Factory toy patterns sewn in recycled clothing!
Recycled clothes used to make and sew toys means that they don't end up in landfill  – which is AWESOME  – plus they make such precious personalized toys!
This sparked the idea for a RECYCLED DENIM Toy Competition!
Everybody has an old pair of jeans hanging around… so why not put these to good use by up-cycling them into a Funky Friend this month and enter the competition? 
Get ready for some cool
RECYCLED DENIM


TOY inspiration…
Denim toys tell a story. Here's a great example of a meaningful fabric combination. Lorna Moore made this Ellie Elephant from the "first date" jeans and "first date" shirt worn by her friend and her friend's husband.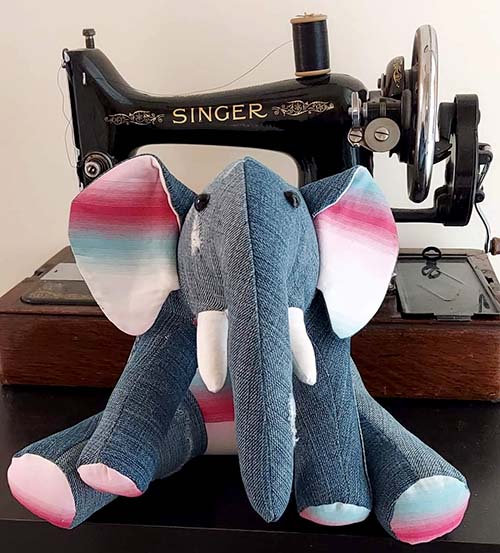 Click HERE to purchase the Ellie Elephant pattern.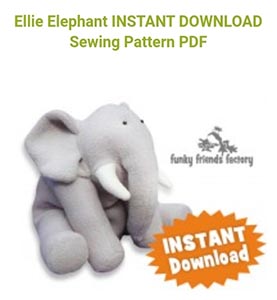 Keri Walsh used two different pairs of jeans to make & sew this Puppy Pete Keepsake. She included a signature of the clothing's owner on the ear for an extra personal touch.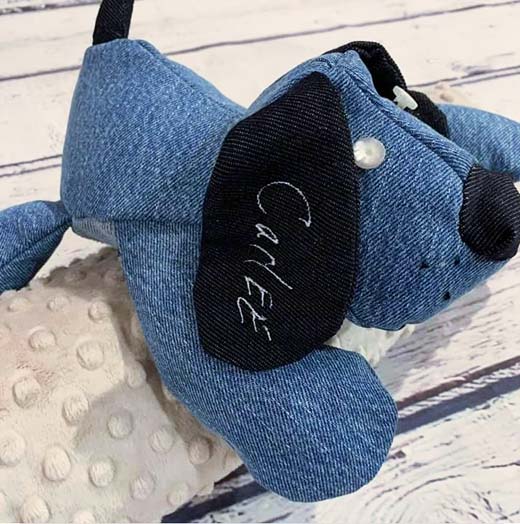 Click HERE to buy the Puppy Dog Pete pattern.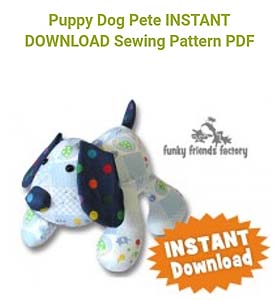 We know that denim goes with almost anything, but some fabric combos look extra fabulous as toys. Kathy Cuthbertson paired up a plaid shirt and denim jeans in this Melody Memory Bear.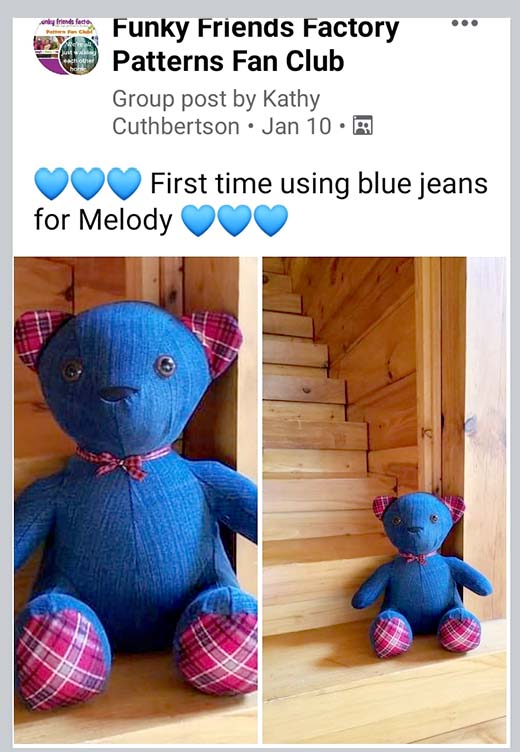 Click HERE to buy the Melody Memory Bear pattern.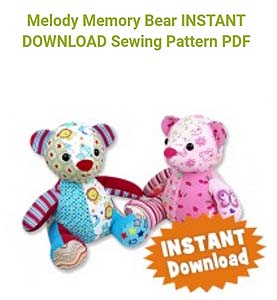 Bulldogs are a hearty breed, so it makes sense to sew on in a rugged fabric! Jess Dines made her first Butch Bulldog from sturdy denim with white cotton accents.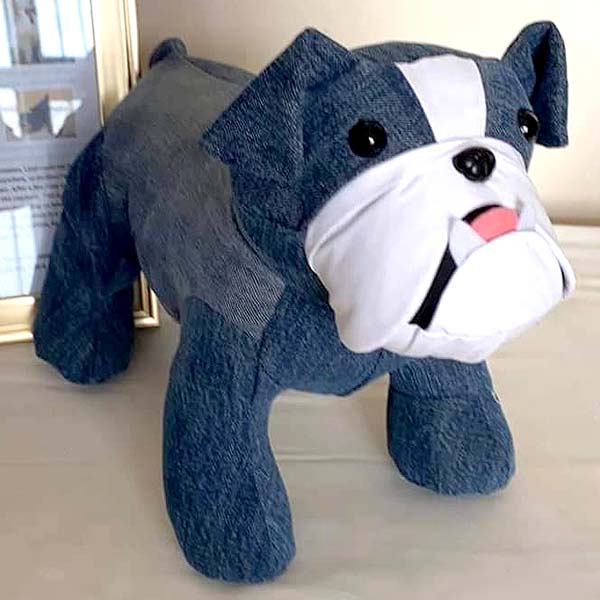 Click HERE to buy the Butch Bulldog pattern.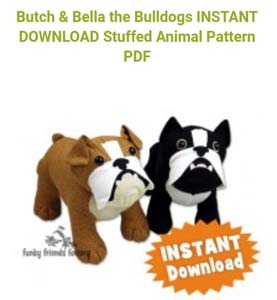 Are you getting excited to sew denim toys?
YES! It's time to hunt down all you old denim jeans, jackets, shirts, dungarees, and overalls to turn into super cute recycled toys for the COMPETITION! 
⚠️ BUT first – a warning!!! ⚠️
If you have never sewn with denim, there are a few things to keep in mind in order to prevent damage to your sewing machine…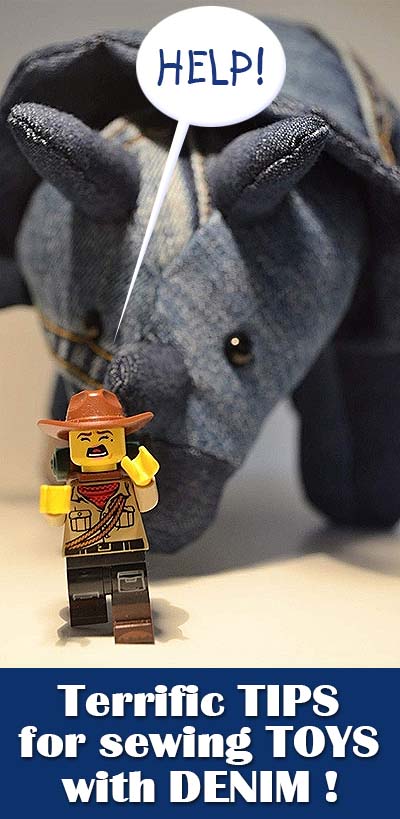 The adorable version of Trixie Triceratops above
was sewn by Sarah Kilshaw!!!
Here are some TIPS for sewing with DENIM fabric:
⚠️ First up, make sure to use a sewing machine needle that's specifically labeled for Jeans or Denim.  Here are a few examples.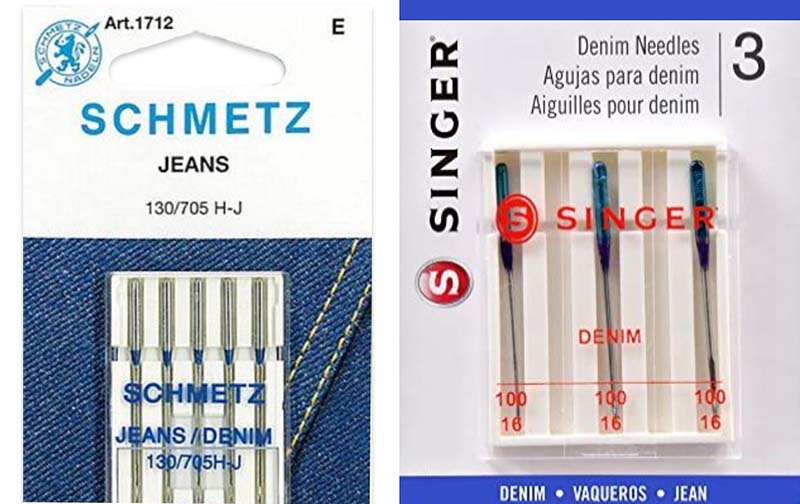 ⚠️ Next, if this is your first time sewing with denim, you need to watch out for BULKY SEAMS. The best approach would be to avoid tracing your pattern pieces over any bulky seam lines at all. To do this – lay the denim flat and only use the parts that don't have seams.
⚠️ For the more ADVENTUROUS – if you like the look of the denim seams (and other features like studs, pockets etc) and want to try INCLUDING them into the toy, there are some easy ways to avoid problems. Sewing over a bulky seam too quickly or with the wrong needle can jam up or even break your machine, so I recommend hand cranking your machine over any seams….
GO SLOW!
Alternatively, you can buy an inexpensive "seam jumper" tool like the one pictured below. It will help your machine sew through the bulk.
Ok, let's get back to the Recycled denim SEWING COMPETITION…
WHAT can you WIN?
You can win a WIN a Funky Friends Factory Pattern Gift Voucher ~>
valued at


$50!!!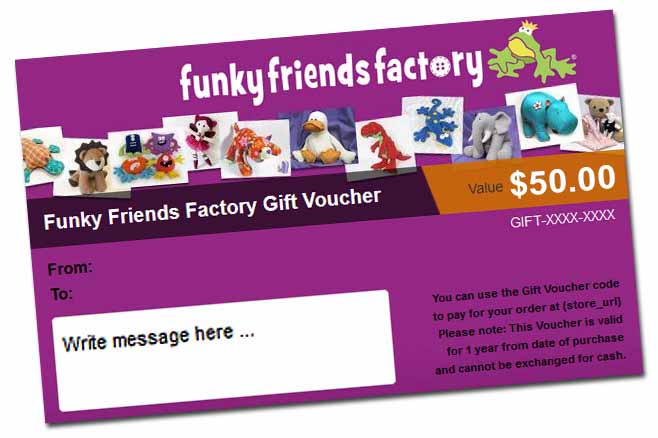 HOW do you enter?
It's easy! Post a photo of ANY Funky Friends Factory Pattern that you have sewn using recycled denim, on the Funky Friends Factory Facebook Page (or in our Pattern Fan Club Group!) to be in the running to win a Funky Friends Factory GIFT VOUCHER…
(It can be ANY Funky Friend Factory pattern that you have sewn as a RECYCLED DENIM TOY. You can add some highlights of other fabrics BUT it needs to be OBVIOUSLY created from denim clothing – or it can't be entered in the draw.)

Want an extra chance to WIN?
Share any of the pictures above on your Social Media (Facebook, Pinterest, Instagram etc) and leave a comment to let me know where you posted them!
*** The winner will be drawn on Wednesday 30th April 2021 ~ using random.org and announced here in the comments AND on the Funky Friends Factory Facebook page. ***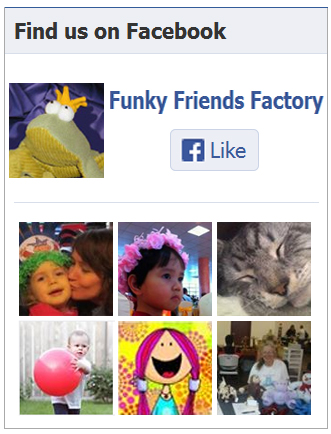 I can't wait to see your recycled denim Funky Friends on Facebook…
Happy RECYCLING everyone!!!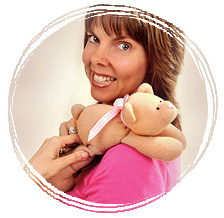 Till next time,
Pauline
xxx