I need your help!!!
So many gorgeous feedback photos are being posted on my Facebook page – it's becoming harder and harder to choose my favorite for the Funky Friends Factory MAKER OF THE MONTH!
This month has been so hard to decide so I thought I'd put it to a vote!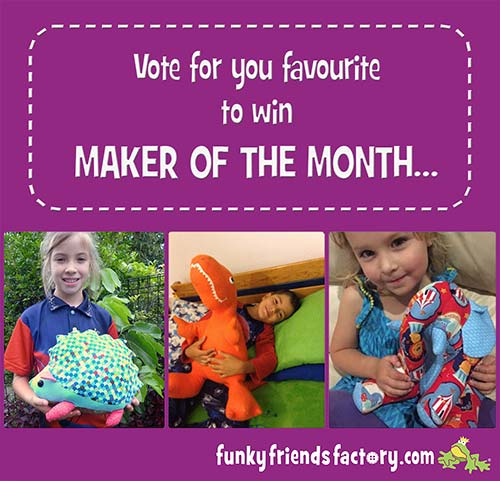 1. Vote for Jorge!
No. 1 is – Jorge from Mexico. He sewed the Timmy T-Rex pattern for his nephew and says it is still one of his favorite toys. He named it Domitilo, which is a Spanish word that can be translated as Sleepy!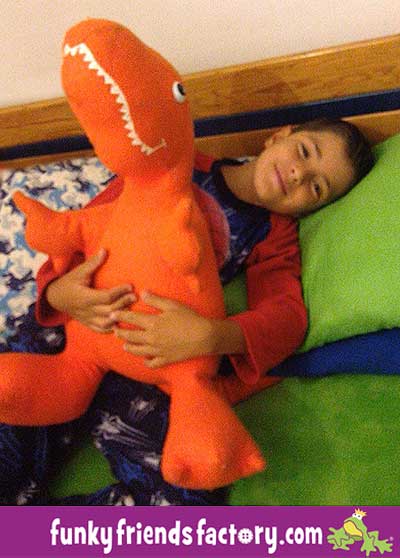 2. Vote for Millie!
No. 2 is – is Millie who sewed this Ellie Elephant sewing pattern for her daughter the day she bought it from me at the Newcastle Stitches and Craft Show!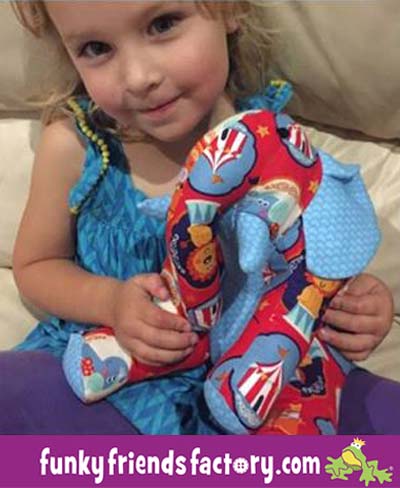 and Last but not least….
3. Vote for Fiona!
No. 3 is – Anja who posted this photo of her daughter Fiona who begged her for the Hedgehog sewing pattern. She said she agreed to buy her the pattern but she had to sew it by herself … and look how great it turned out! Only 8 at the time when sewing and other than helping with instructions no other help from mum!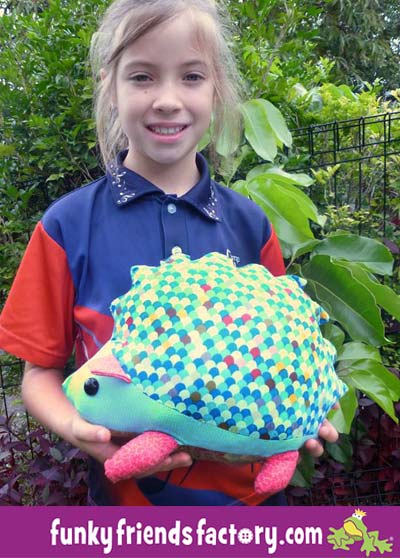 All you need to do is leave your vote below 1,2 or 3 and why you think it should win!
I will announce the winner on the Funky Friends Factory Facebook Page at the end of the week!
Yeeeeehar – let the best man (woman or child) win!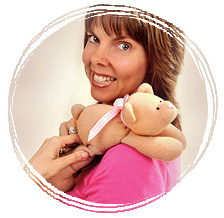 . .
Till next time…
Happy Sewing,
Pauline
xxx