Want to win a
FREE toy pattern?
Here's HOW!!!
I really LOVE to see how people's Funky Friends turn out. The Funky Friends Factory Facebook page is awesome because I get to see some of amazing stuffed animals people make from my toy patterns – and it's a great place for people to get ideas for different fabric choices for their softies too!
HOW did MAKEROFTHEMONTH start?
One FREEZING cold, wet, miserable Monday I saw THIS incredibly cute version of my Randy Rhino Toy Sewing Pattern in a tutu, made by Jessie! It just lifted my spirits and gave me an idea for an AWESOME Facebook Pattern Giveaway – >>>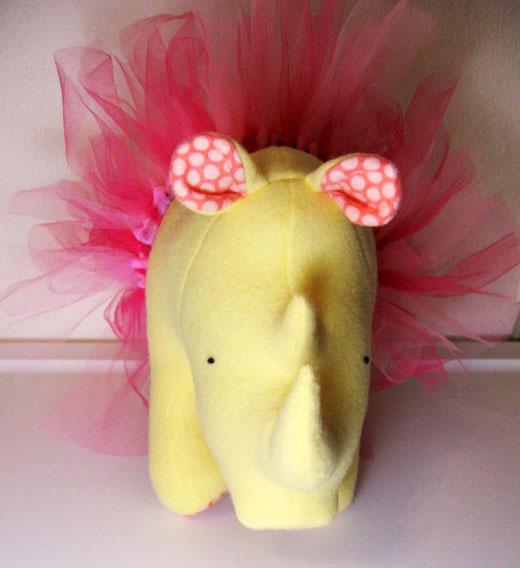 FREE PATTERNS
Yeeehar!!!

It's so EASY to enter the GIVEAWAY!
ALL you need to do is post a photo of a FUNKY FRIENDS FACTORY toy that you have made on the Funky Friends Factory Facebook Page and the end of each month I will choose a favourite and post the winner's name on the FIRST MONDAY of the following MONTH.
I have an Album on Facebook for all the MAKEROFTHEMONTH winners. You can check it out HERE!
It's always so hard as I love every photo that I see, I guess it's like trying to choose a favourite child – they're ALL unique and special in their own way. BUT this month the winner has to be Shirley! She posted this incredible version of my Raff the Giraffe Toy Sewing Pattern. Shirley says she's a volunteer for the S.E.S, and had a thought to make some little mascots. She's made her giraffes in fleece the same colour as the S.E.S bright orange uniforms and they even have the reflective tape on their legs!!! How cute are they? Congrats Shirley  – I'll send you a Facebook message to find out which Funky Friends Factory Toy Sewing Pattern you'll choose for your prize.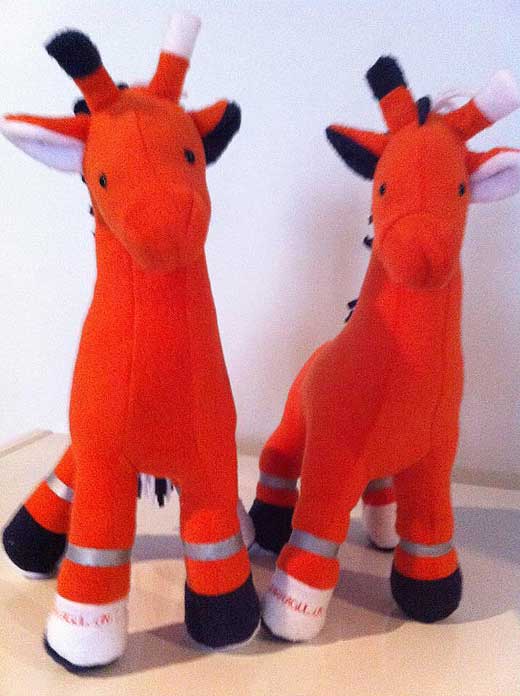 Come on! Share your photo on the Funky Friends Factory Facebook page and the next winner could be YOU!!!
I wonder who will be the winner next Month?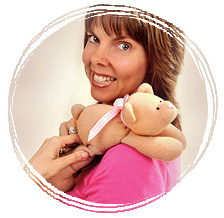 bye for now,
Pauline