When I was contacted by Babs Rudlin, a sewing teacher from the UK asking if she could use one of  my "fabulous patterns" to demonstrate how to create soft toys for her beginner's sewing Facebook group… I immediately thought the best candidate for the job would be
Plattie Platypus!
I recommend using my Plattie Platypus Sewing Pattern as a beginner's toy-sewing pattern for a few reasons!
Plattie looks great in any colour.
He's really quick and easy for a beginner sewer/sewist.
He's a really cool creature too!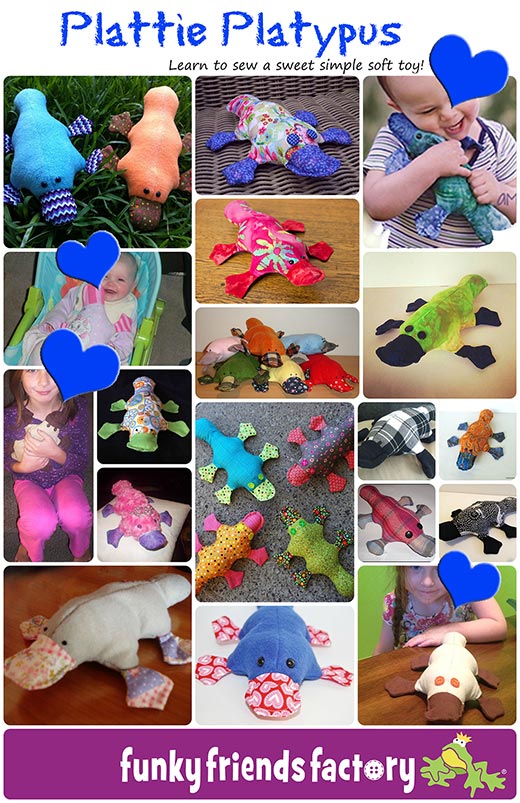 Let me tell you a bit about Babs…
Babs is the friendly face behind Fiery Phoenix a brand of unique, handmade patched-clothing and memory toys made from recycled materials. Besides teaching sewing classes, she provides sewing courses for beginners and more advance sewers, in sewing machine basics, quilting, cross stitch and other fabric based recycling workshops.
She also has a new You Tube channel with heaps of sewing videos. My favourite is her video showing how she strips down a shirt to get as much fabric as possible to make a memory toy.
(Can you spot her pretty pink version of my Calico Signature Bear Sewing Pattern in the picture below?)
* Click on the image  below to see Babs' video~>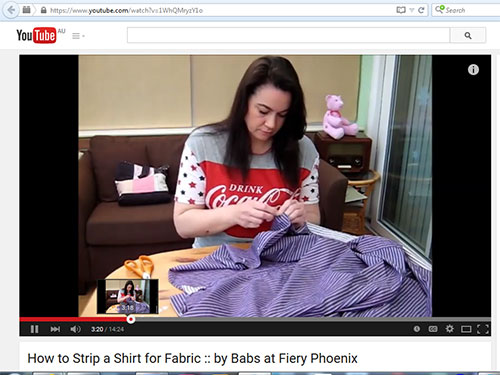 About this collaboration…
Babs has created 3 videos showing how to Prepare the pattern pieces for Plattie Platypus, how to sew the toy and then how to finish him off…. in the nicest possible way of course!
* Click on the picture below to watch the videos ~>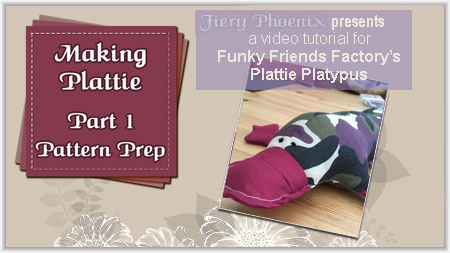 I know lots of people are visual-learners who would really benefit from seeing someone actually making the toy.
In all of her sewing videos, Babs takes the time to explain things step-by-step with nothing left out, which is great for beginners!
Don't forget to subscribe to Babs' Channel for more sewing videos!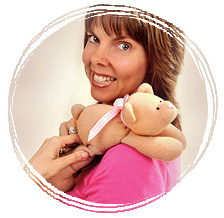 . .
Till next time…
Happy Sewing,
Pauline
xxx