If you know me, you'll know I LOVE colour (LOTS of it) and I am sure you can just imagine how much I love the awesomely bright and colourful fabric designs from Jennifer Heynan a.k.a Jennifer Jangles!
LOTS & LOTS!!!!!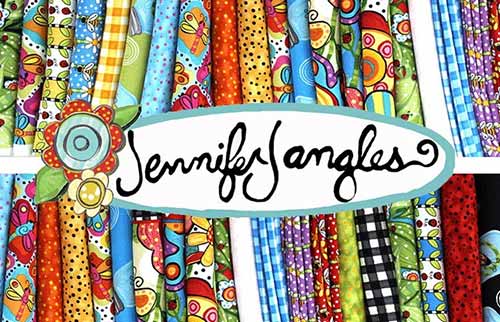 Just look how cute my Plattie Platypus pattern turned out in Jennifer's fabrics!!!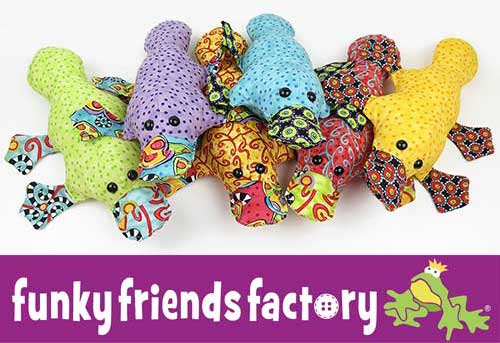 Jennifer's latest range of fabric is called Bugapalooza – what a cool name! It's a bright and cheerful combination of checks, dots, flowers…
and
BUGS!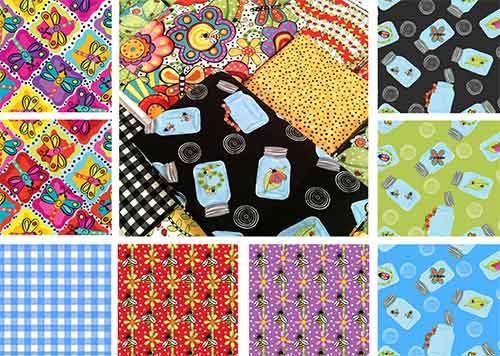 I think these fabrics would be very cute for a whole range of soft toy bugs. I can picture all sorts of new Funky Friends Factory bug patterns – a grasshopper, a caterpillar and butterfly perhaps, maybe a wasp or dragon-fly? Even a spider wouldn't be too scary in such fun fabric!!!
What bug pattern do YOU think would be really cool in these fabrics?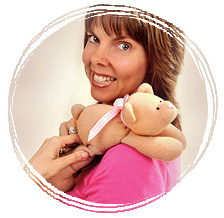 . .
Till next time…
Happy Sewing,
Pauline
xxx