Yeehar! Finally I have had the chance to update the Panda Pattern and it has a FULL step-by-step photo tutorial!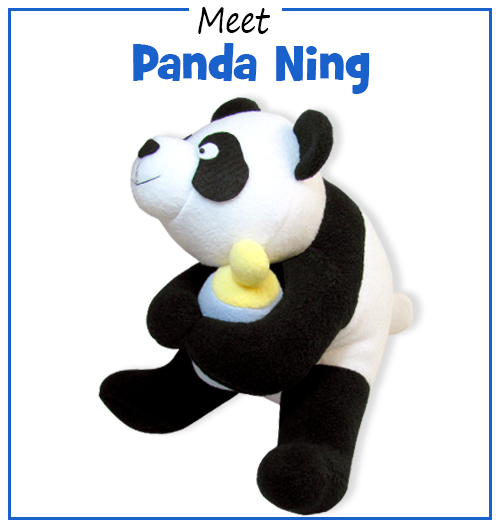 This baby Panda soft toy pattern has been based on the custom design that I did for the Green Revolt panda logo. You may remember the story behind the design which was based on the pandas that were orphaned by the Sichuan earthquake. I have chosen Ning as the name for this sweet little panda as it means Tranquil/Peaceful. Hopefully they are living peacefully in their new refuge.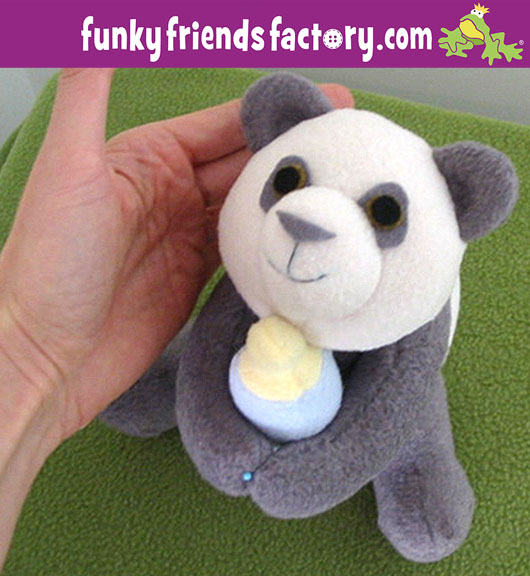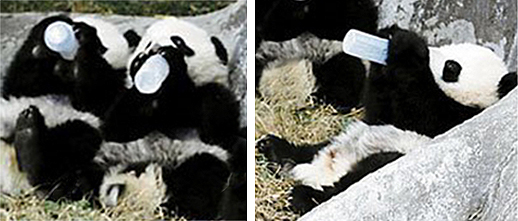 Panda Ning will look good in all sorts of colours and textures…
Just look at
all these lovely
feedback photos…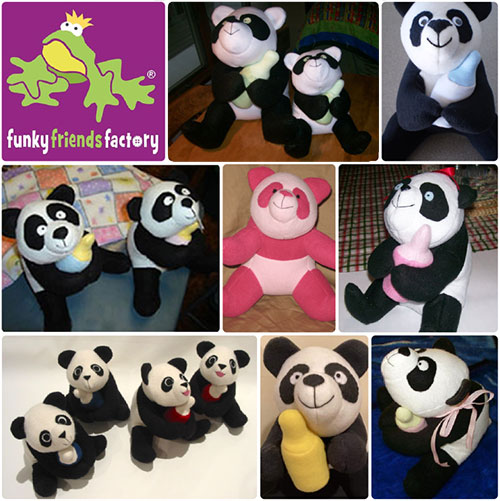 Is there a Panda Pattern tutorial?

YES! I have created a step-by-step photo tutorial to show you EXACTLY how to sew these cute Panda toys – with lots of clever keepsake making tips and tricks! 
As usual, you can access the tutorial using the link in the See-Me-Sew section of the pattern.
(*Please check you typed this link in correctly,
~> or you'll get an error page! 😱 )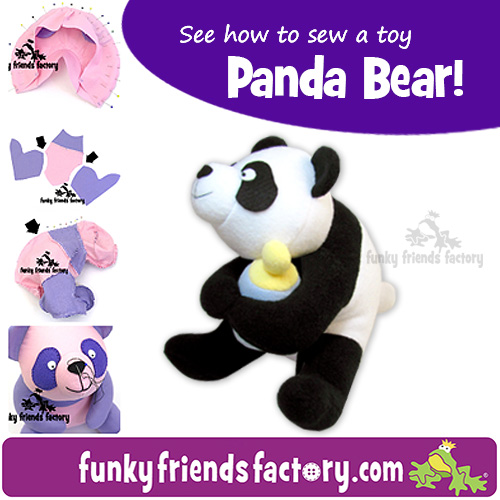 In case you missed the link above – the Panda toy pattern is available to download from the website NOW!
Till next time, Happy sewing!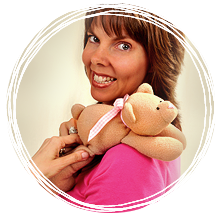 . .
Bye for now
xxx
Pauline