We had such a wide assortment of WONDERFUL creations in the May feedback photos – including some truly original ideas and fun toy photography!
Take a look…
Sandy Thurlow made herself a summer-y new "computer buddy" in the form of this strawberry-themed Dilby Duck. With that fun fabric and hilarious top feather, he'd definitely make it more fun to check your email!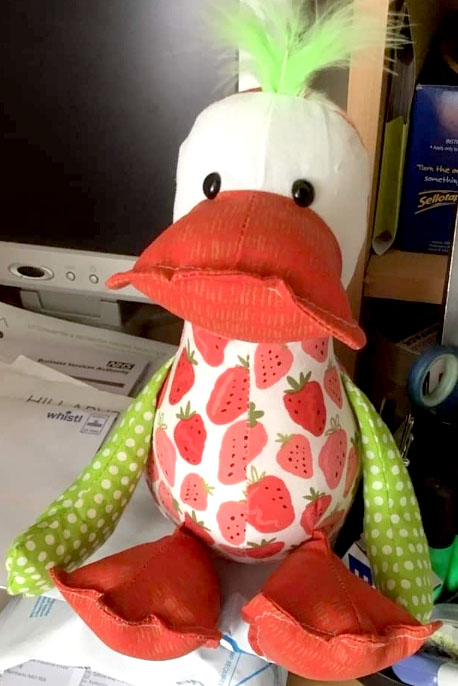 Click HERE to purchase the Duck pattern.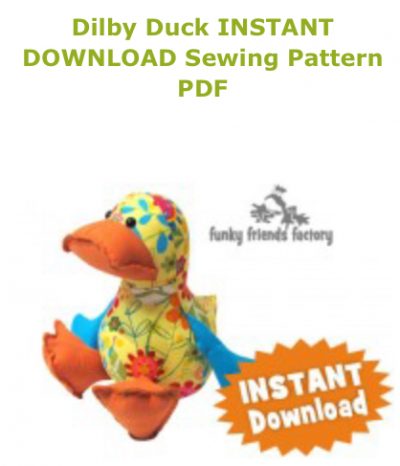 This primary school uniform Melody Memory Bear sewn by Aimee Freeman has such a sweet face! The thoughtful details she included (like the uniform buttons down the front, the tiny pocket, and the logo on the foot) and perfect fabric placement make this an exceptional keepsake!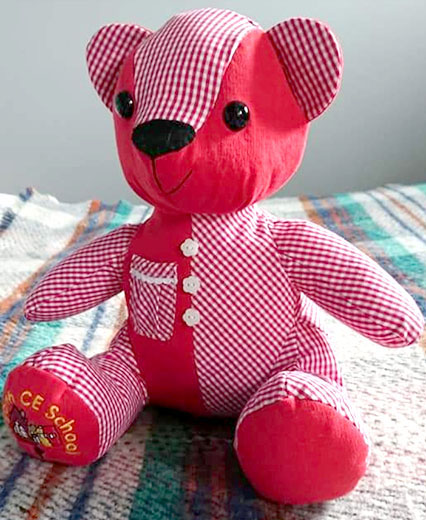 Click HERE to purchase the Melody Memory Bear pattern.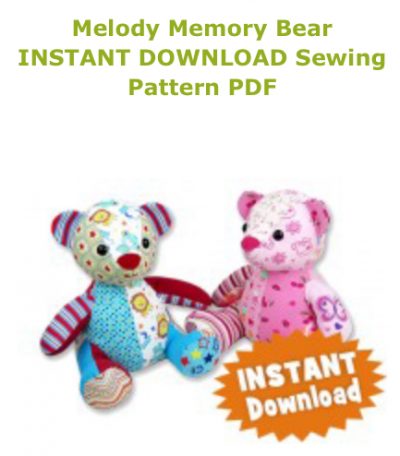 We hardly ever see a keepsake version of Sparkles Seahorse, but I think this photo of Mel Blight's patchwork creation might change that! Sparkles has a variety of great spaces, both big and little, to show off special fabrics. In particular, Sparkles' fins, tummy panels, and tail all coordinate in the cheerful fabrics Mel used.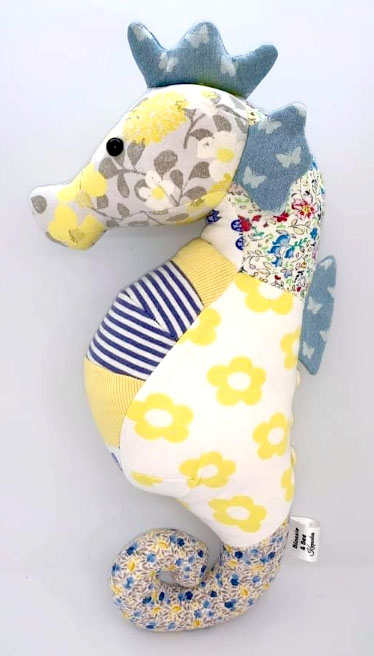 Click HERE to purchase the Seahorse pattern.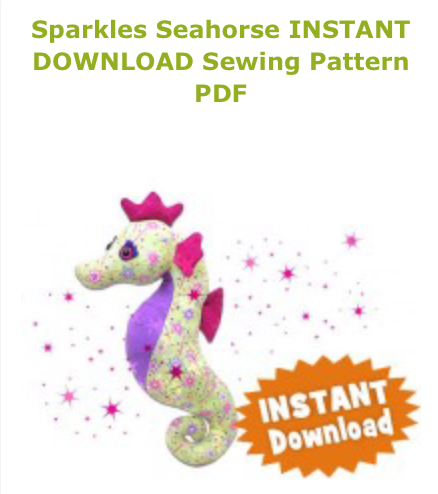 Laila Pye sent this photo in from Norway and it looks like the delightful summer weather there has all sorts of critters out for "meet and greet" opportunities. I'll let Laila tell you about this pic. I hope it makes you laugh. Shows the ultimate compliment to her version of the Patch Pussycat, right?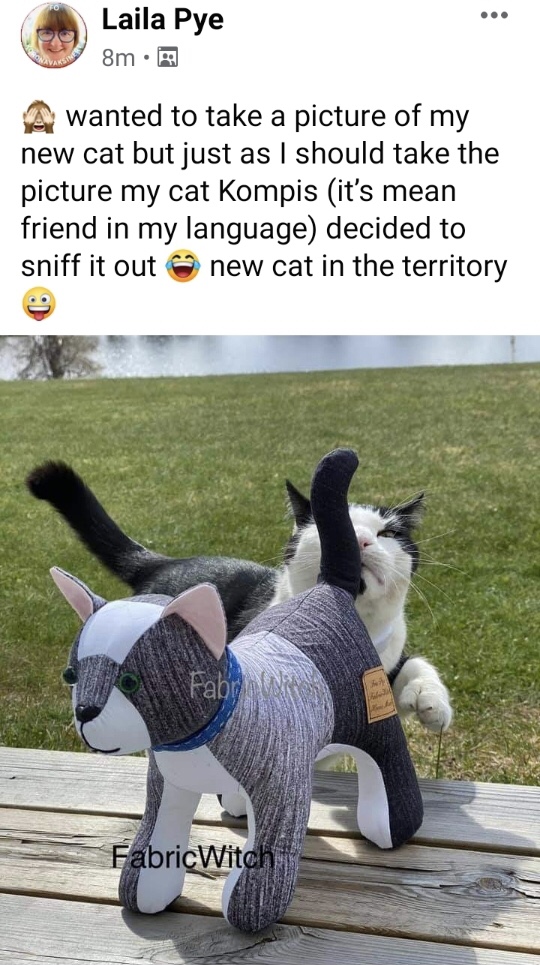 Click HERE to purchase the Patch Cat pattern.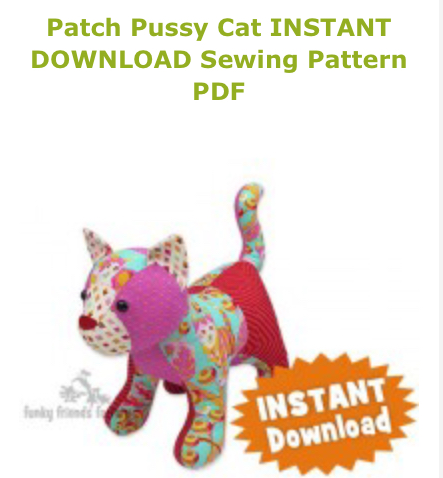 And now, here is a sparkly chunk of happiness to make you smile in the form of this delightful Heather Hippo sewn by Glynis Duckenfield. We should all channel this level of glittery fabulousness today!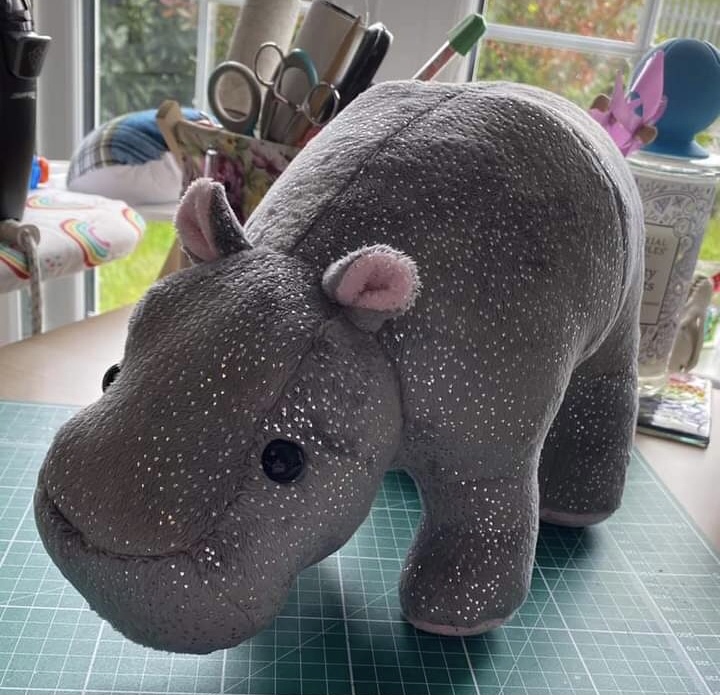 Click HERE to purchase the Hippo pattern.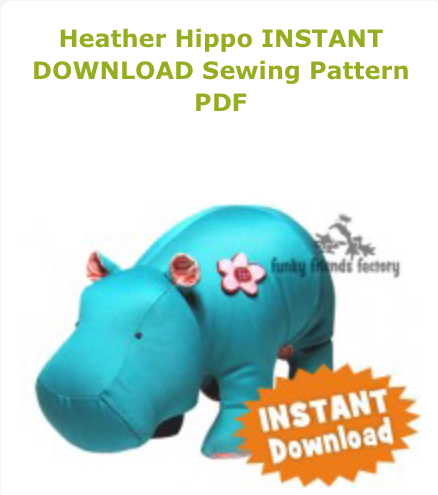 Check out from this proud new Slowpoke Sloth owner! Colleen Forrester added fun false eyelashes to this birthday gift for her granddaughter, who looks delighted to hang out with her new friend.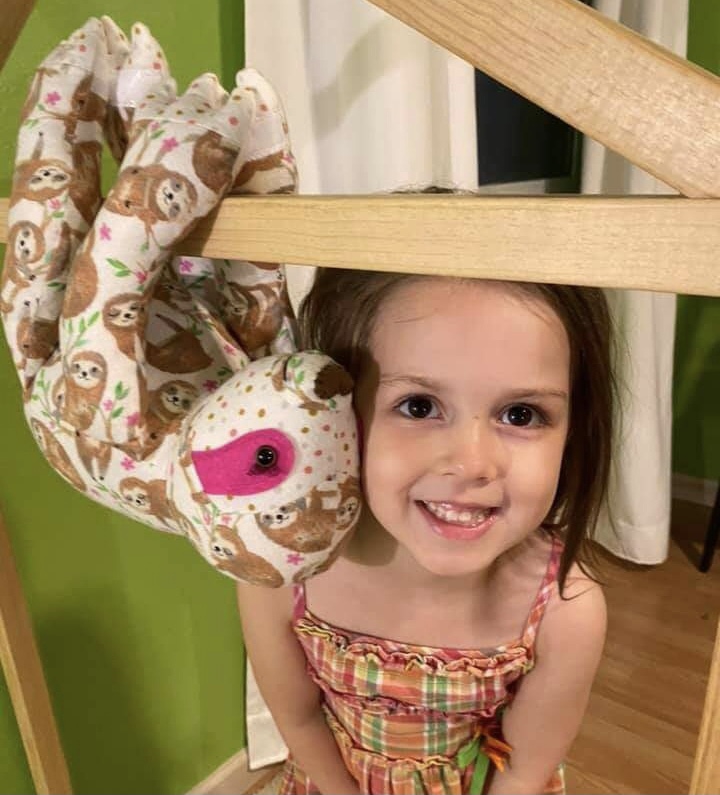 Diana Sagesar makes tons of Funky Friends in her home state of Florida, and these two beauties got lucky enough to get to hang out in a palm tree in her yard. I love how often Slowpoke Sloth toys get to actually go outside for a photo shoot!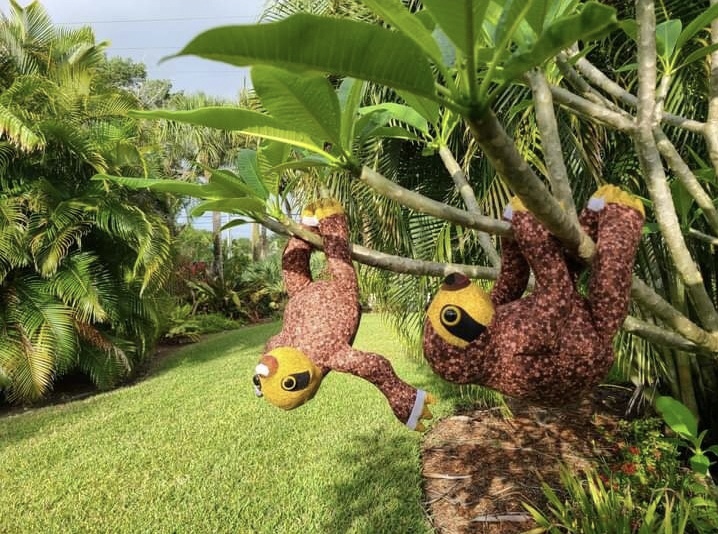 Robin Rowe Wallace used an old golf shirt to create this wonderful Slowpoke Sloth, and it's one of the most inventive sloths I've ever seen. Those stripes on the head are absolutely perfect!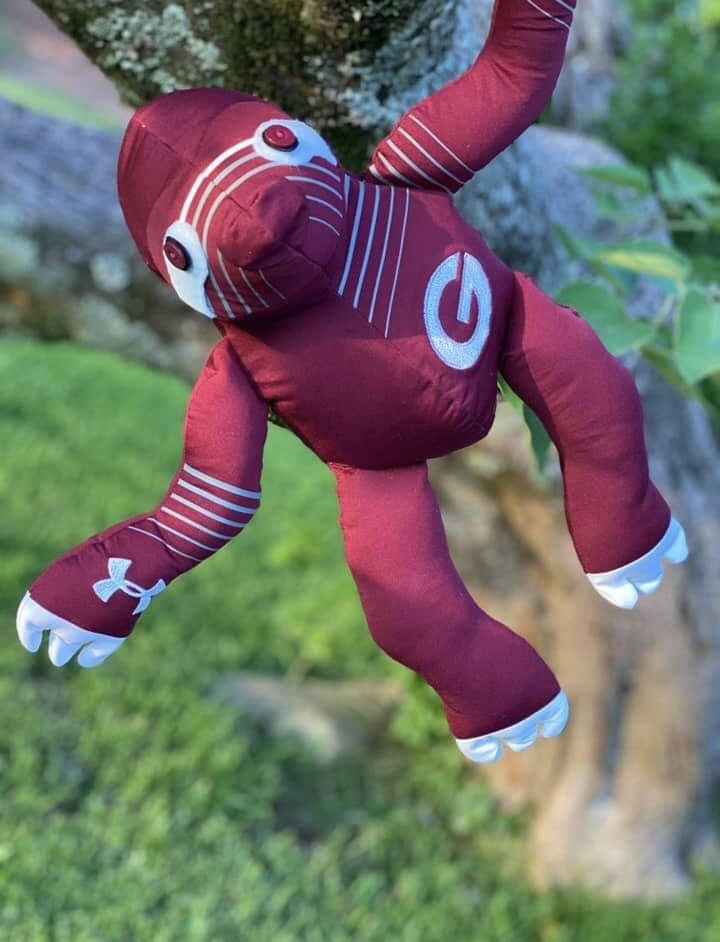 Click HERE to purchase the Sloth pattern.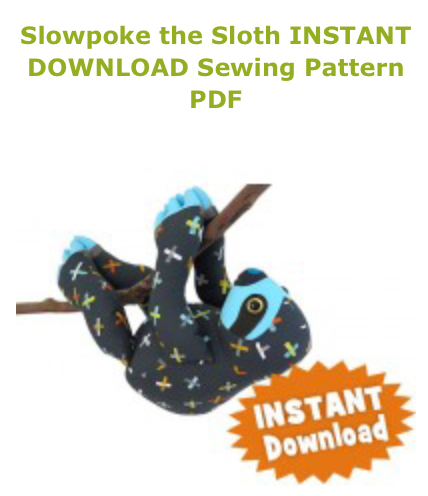 Here's another joyful birthday kid, and the level of "cute" in this photo is off the charts! Judy Brown Hunsaker added some expressive hand embroidery on the face of the bright patchwork Digger Dachshund she made for her grandson, and the doggy's mega-watt smile is only outdone by the glee of the birthday boy himself.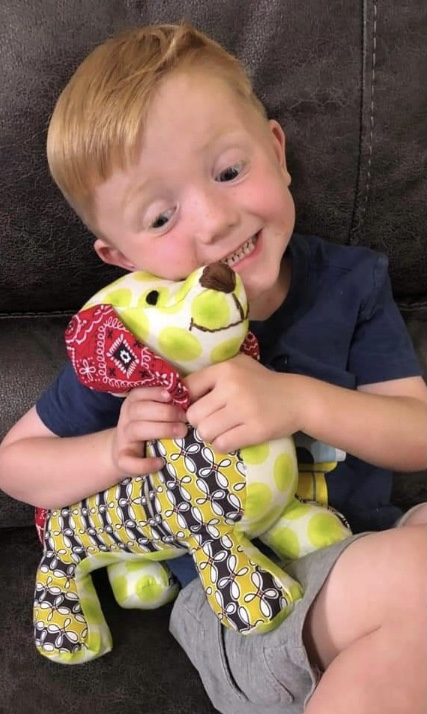 Click HERE to purchase the Dachshund pattern.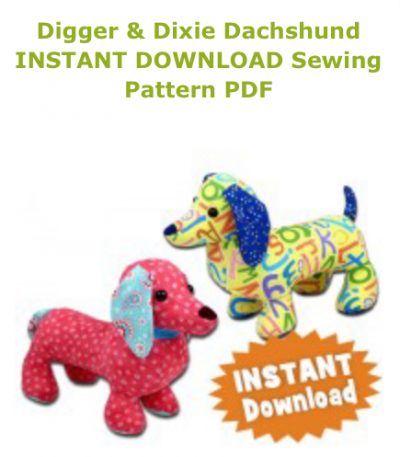 AND this month's winner is…
Congratulations to our May Maker of the month, Lizzy Newstead-Bentham. This stunning Larry Lion is a wedding keepsake made from both the wedding dress and groom's suit. Even the back and tail include incredible details! This may be the first "wedding lion" I've seen, but I don't think it will be the last!
CONGRATS Lizzy! You win




a FREE Funky Friends Factory Pattern ~>




of your choice!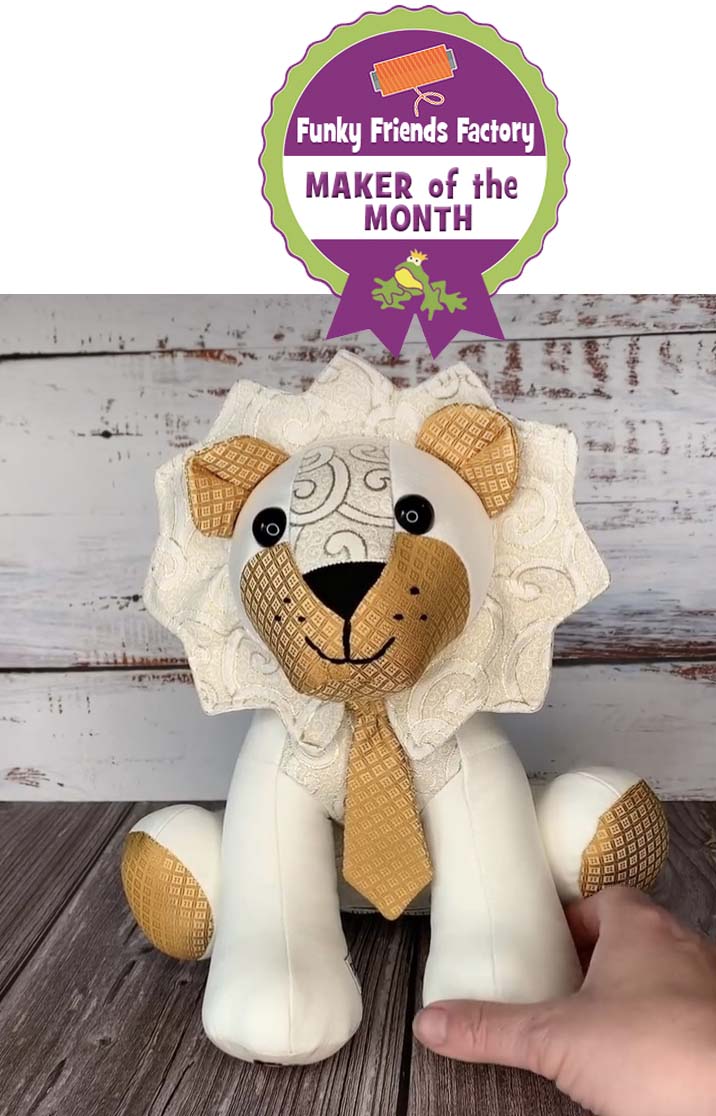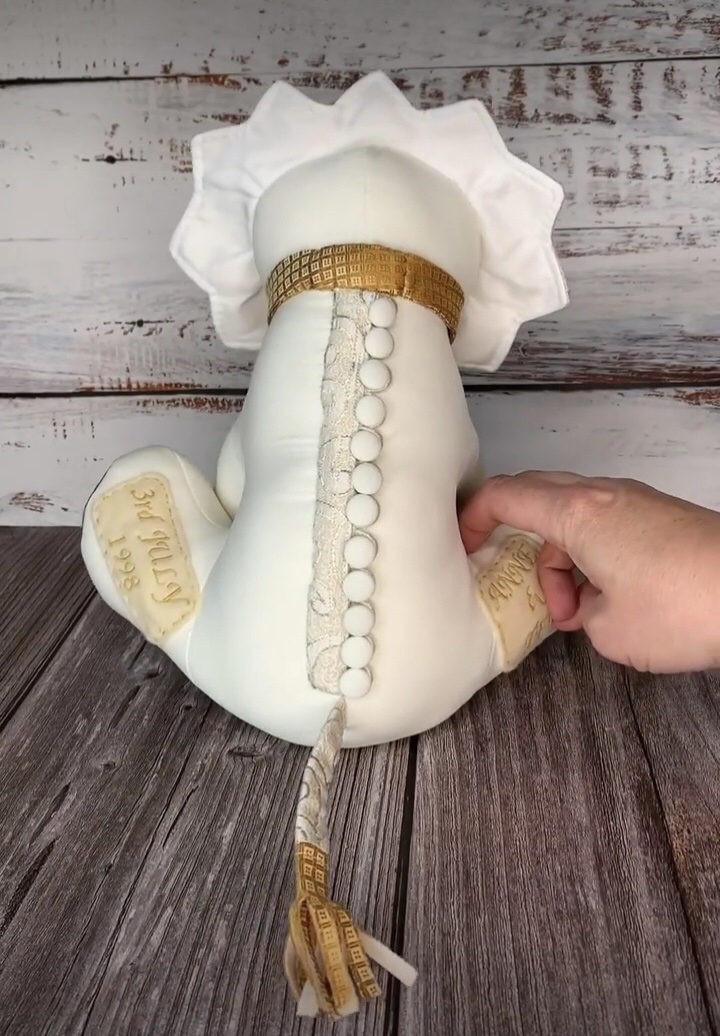 Click HERE to purchase the Lion pattern.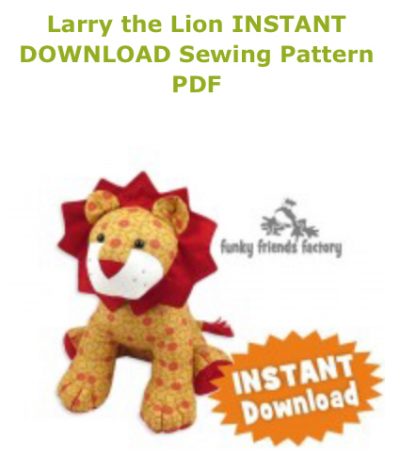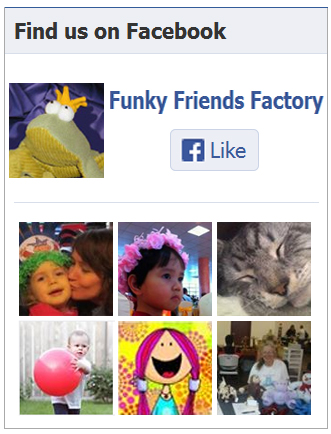 I love to see photos of the toys that people have sewn from my soft toy patterns…
So please post some pics to

my Facebook Page

!!! 😀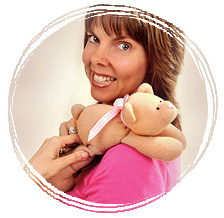 Till next time, happy sewing,
Pauline
xxx