We're winding down the year with the November Maker of the Month finalists and winner. Below you'll find inventive bear keepsakes, cheeky iguanas, and an assortment of other happy critters😁. If you'd like to see all the finalists and winners from 2021, just hit the "older posts" button here on the blog.
There's something about a cheerful, yellow toy that just makes me smile. Add in some gingham and I'm really beaming. Andrea Christensen sewed this Larry Lion for a baby shower, but she said she wants to keep it herself. I don't blame her! Our Facebook group Funky Friends Factory Patterns Fan Club has a whole thread devoted to yellow toys, so if you'd like some sunny inspiration, just head over there and search for the keyword "Yellow."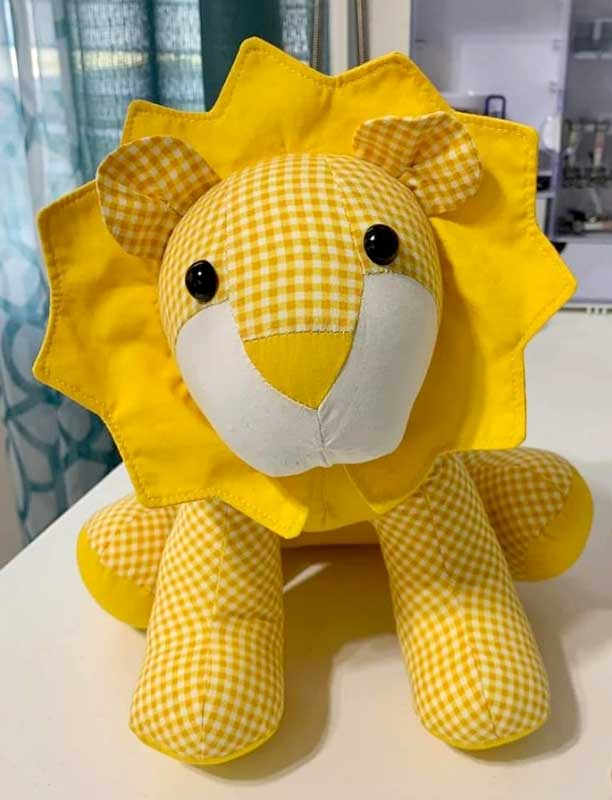 Click HERE to purchase the Lion Sewing pattern.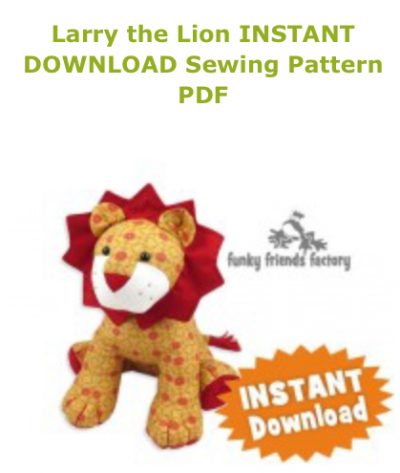 Here's a beautiful Calico Bear memory bear and post by Janice Wray. I'll let her comment tell the story: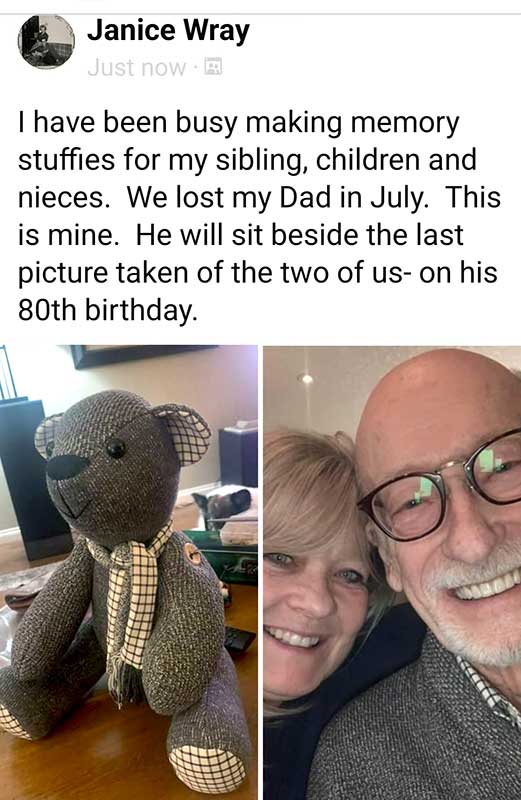 Click HERE to purchase the Calico Bear pattern.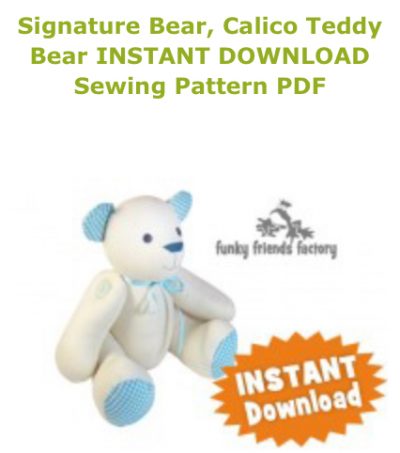 Pam Low crafted this distinguished Melody Bear and added beautiful details and customization.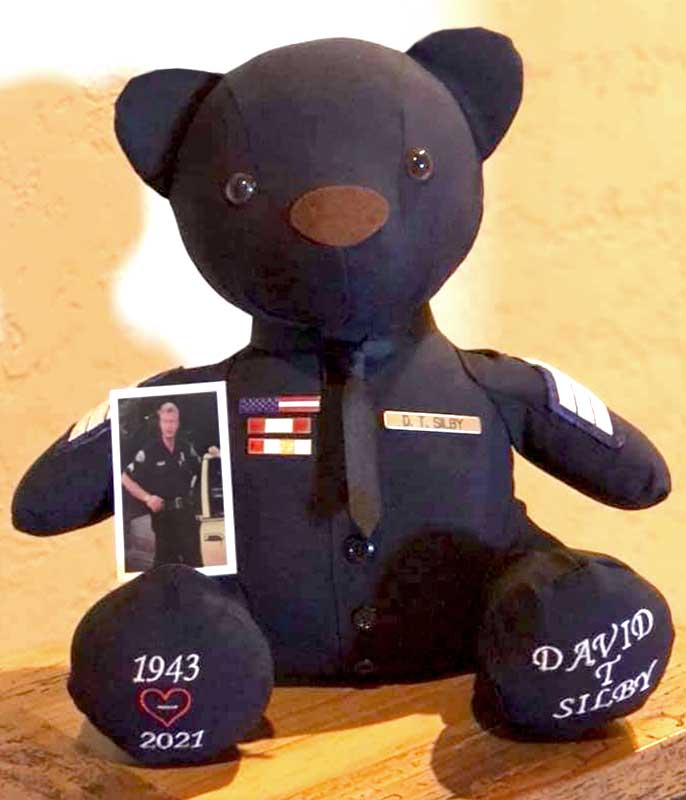 I love seeing posts where people have made Funky Friends to raise money for charity. Louise Jay Howling's bear raised £128 for children in need!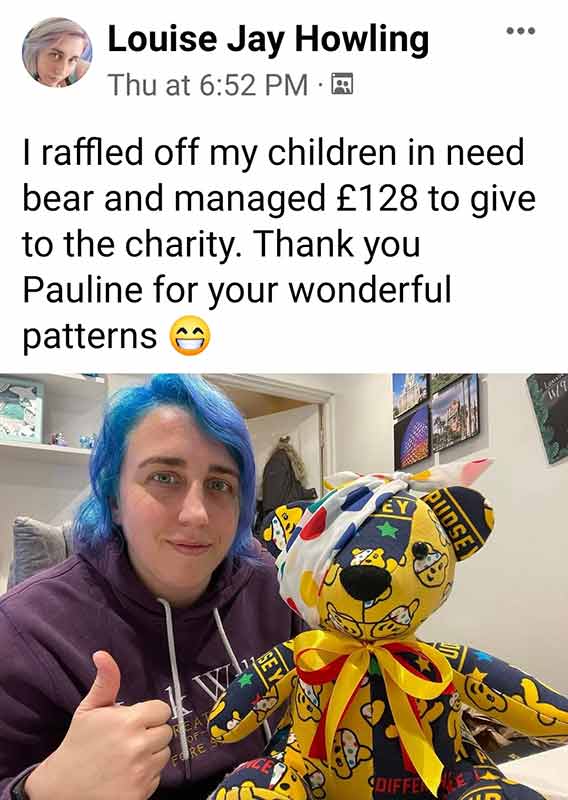 Click HERE to purchase the Melody Memory Bear Pattern.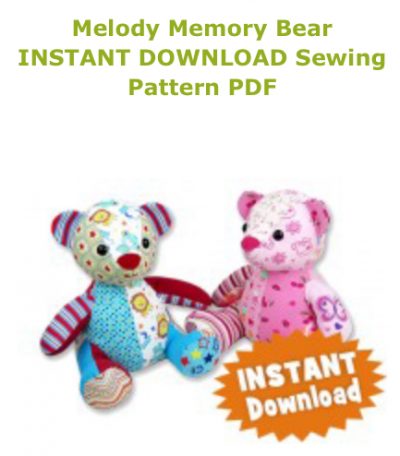 Kara Dover's fabulous fabric choice for her version of the Rascal Raccoon pattern is perfect for a loveable "trash panda." I can just see this little guy trying to blend in with the contents of the newspaper recycling bin!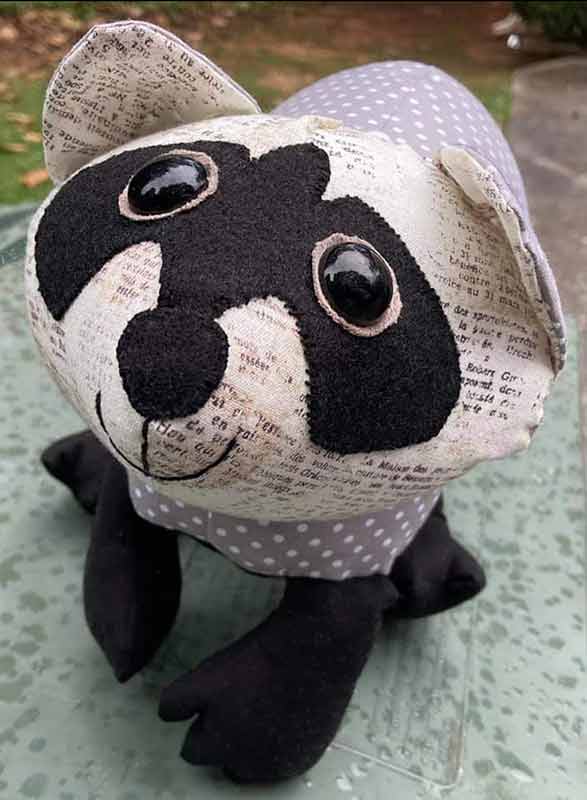 Click HERE to purchase the Racoon Pattern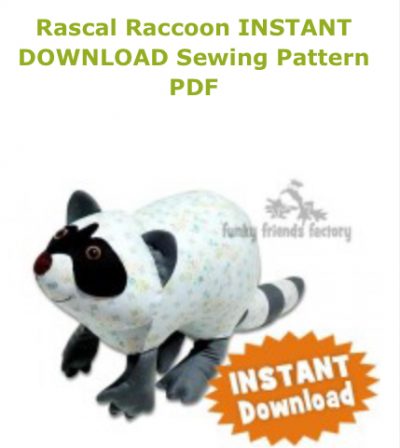 Here's another "camouflage" toy, but of a very different sort. Linda Horton used botanical Tula Pink fabric to help her Coco Chameleon blend in with the leafy treetops.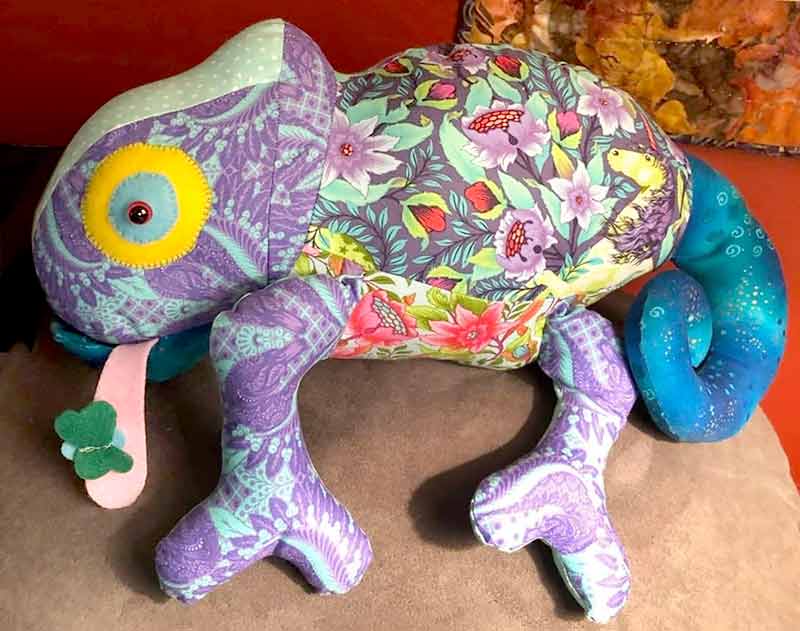 This next Coco Chameleon isn't trying to hide! Her bold patterns and color remind me of the Dr. Seuss quotation "why blend in when you were born to stand out?" Trish McBride sewed up this toy for a child's birthday and added some hook and loop tape to the feet so Coco could latch on to her new buddy.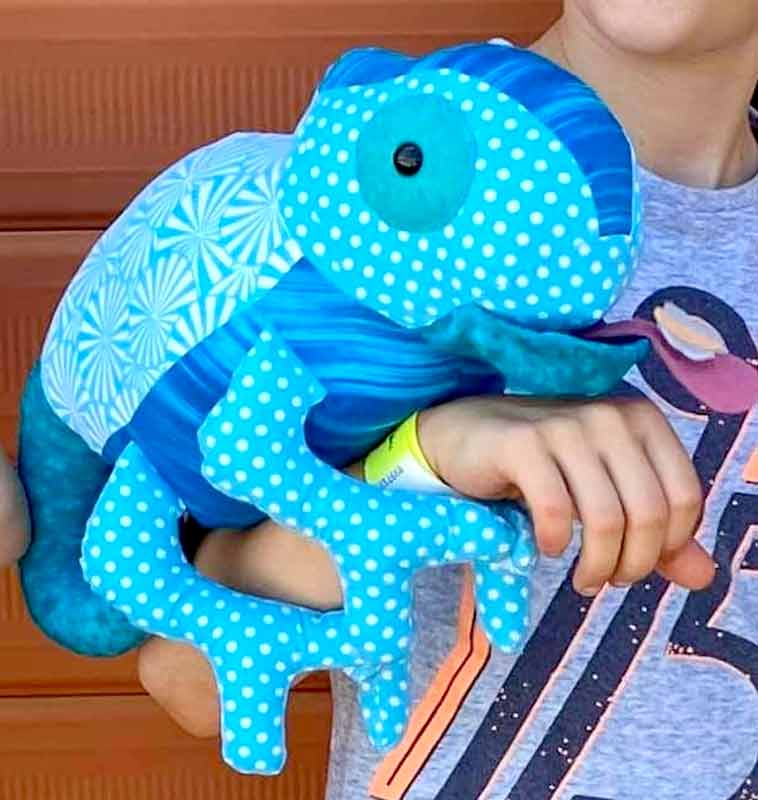 Click HERE to purchase the Cameleon pattern.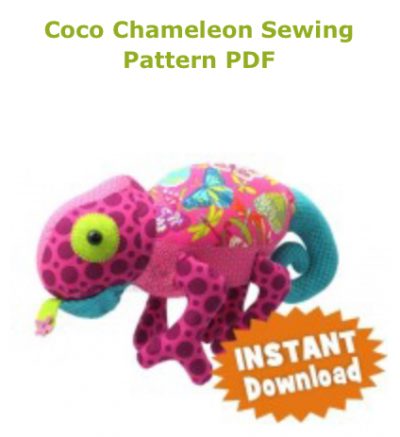 Ready for another radiant reptile? The spotted rainbow batik fabric Bridgid Schmidlkofer used in this Igor Iguana is a perfect fit for this totally rad lizard.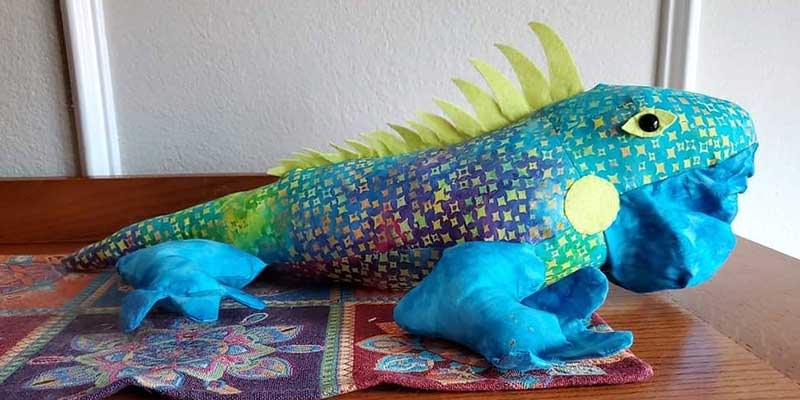 Click HERE to purchase the Iguana Sewing pattern.

AND this month's winner is…
Congrats to November Maker of the Month Julie Jordan!
 This Calico Signature Bear keepsake required lots of planning, as the vintage scarf and skirt materials were made of multiple fabrics and beaded embellishments. Julie reached out to our Facebook group for advice and the finished keepsake is lovely!
CONGRATS! You win




a FREE Funky Friends Factory Pattern ~>




of your choice!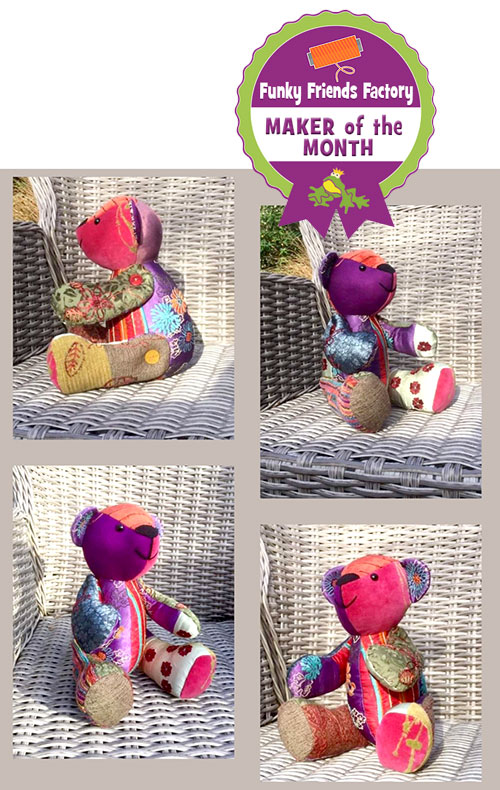 Click HERE to purchase the Calico Bear pattern.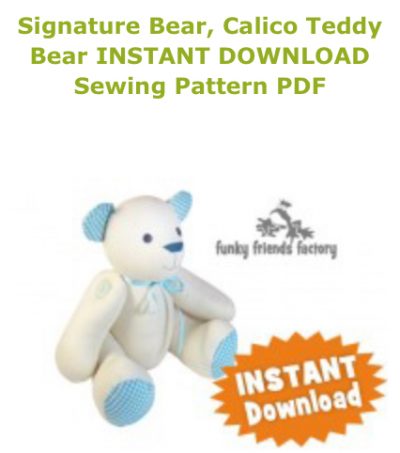 Want to win a
FREE toy pattern?
It's so EASY to enter the Pattern GIVEAWAY!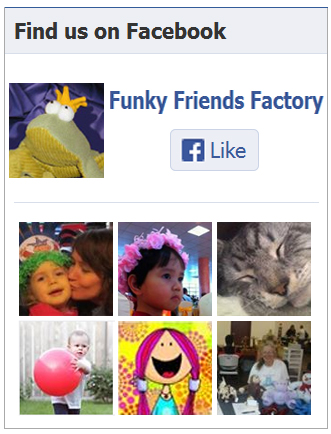 ALL you need to do is post a photo of a FUNKY FRIENDS FACTORY toy that you have made on the Funky Friends Factory Facebook Page .
At the end of each month I draw a winner and post the winner's name on the Blog the following MONTH. I have an Album on Facebook for all the MAKEROFTHEMONTH winners. You can check it out HERE!
NOT on Facebook? ENTER by email! 😀
*** You can send me your photos by email too!
So come on! Share your photos  ~> The next winner could be YOU!!!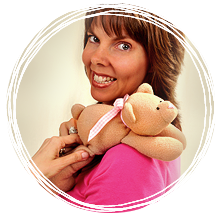 .
Till next time,
Happy Sewing,
Pauline
xxx