December's holiday toy frenzy always produces a HUGE number of entries for Maker of the Month, but this year we had even more than usual due to the addition of the "Post your Favorite Make of 2021" thread in our Funky Friends Factory Patterns Fan Club Facebook group. It was extra tough to narrow down these finalists and pick a winner, so that means you've got an EXTRA special collection of toys to admire in this post! Enjoy the stuffed animal splendor…
Don't you want to 'flamingle' with this fabulously fuzzy version of  Fleur Flamingo sewn in faux fur sewn by Kristina Hodges Gossett?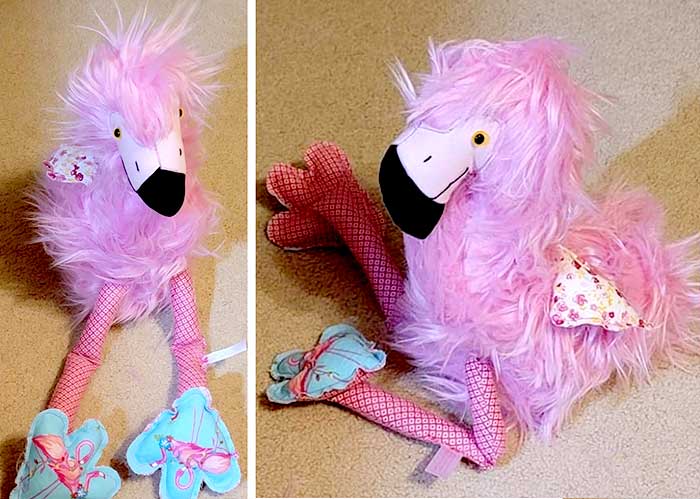 Click HERE to purchase the Flamingo Pattern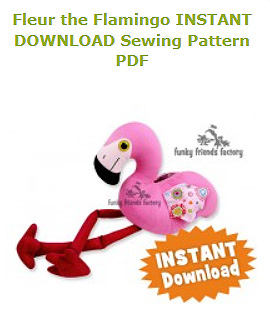 Amazing keepsake version of Calico Signature Bear pattern made entirely of neck ties by Lisa Armstrong.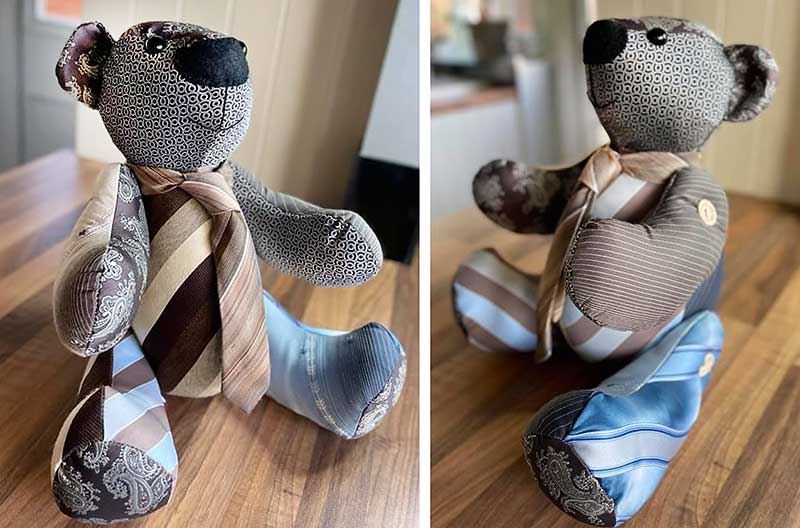 Click HERE to purchase the Calico Bear pattern.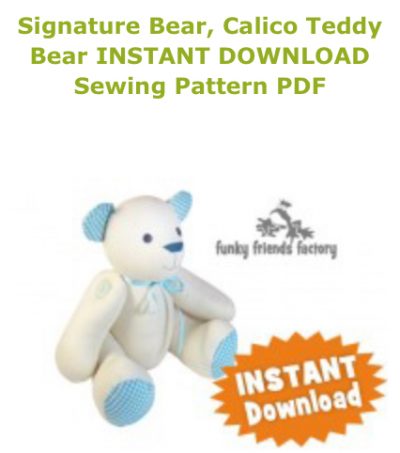 Nora Mauk made this vibrant Patch Pussycat from her mom's clothes. Just beautiful!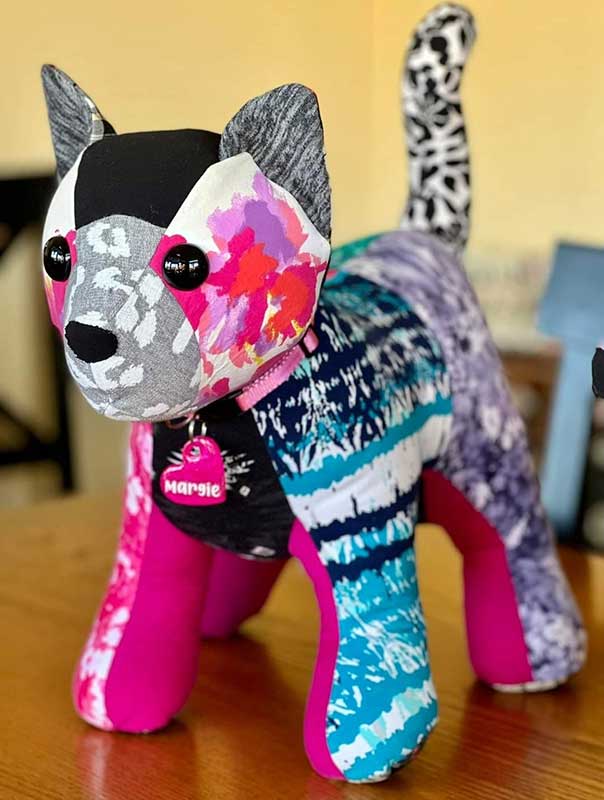 Click HERE to purchase the Patch Cat Pattern.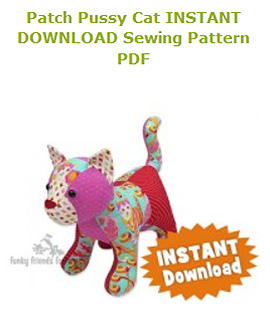 Plaid and a bow tie make for a classic combo in this Digger Dachshund made by Amy Schlect Marvin.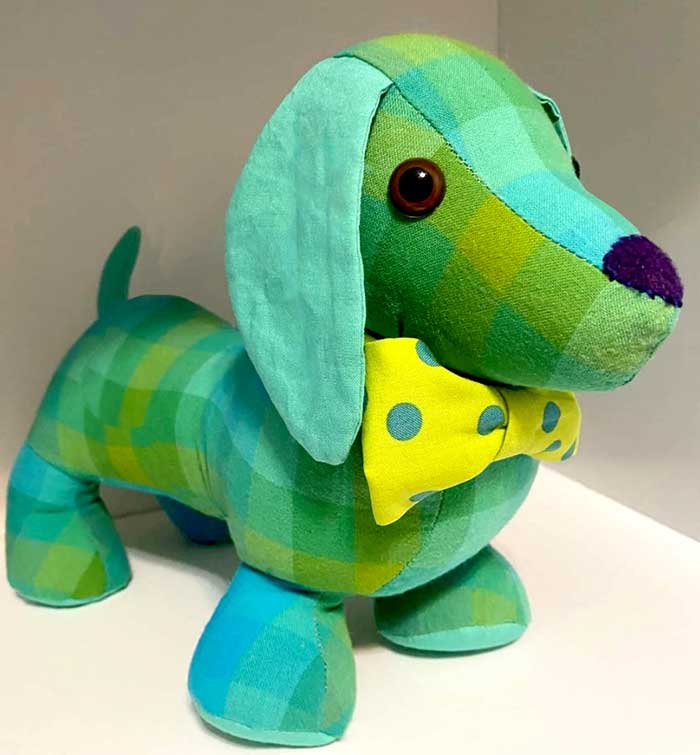 Click HERE to purchase the Dachshund pattern.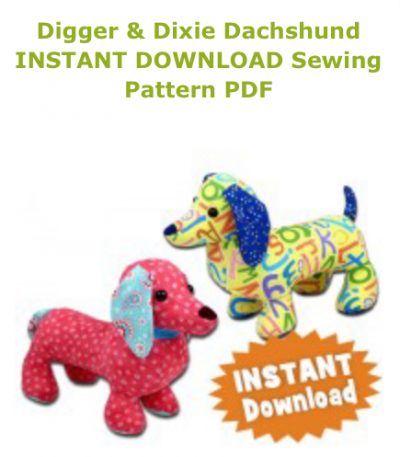 Get my FREE
BOW TIE Pattern ADD-ON!

This pattern was designed for Calico Bear BUT lots of people use it for many other Funky Friends.

Where to get the ADD-ON Pattern:

The ADD-ON pattern is available on the FREE Patterns Page on my website.

PLEASE NOTE!
This PDF file contains the ADD-ON pieces only
– it does NOT contain the bear pattern!

*** If you haven't got the Calico Bear pattern –
it is available on the website ~>

Click HERE to purchase the Calico Bear pattern.

A sweet pair of Oscar Otters sewn in minky by Susan Carter.
Click HERE to purchase the Otter Pattern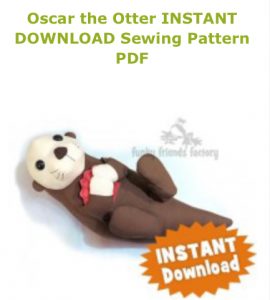 Next up we have a surprisingly realistic version of the Kiri Kiwi Pattern sewn by Ixora Tenuis.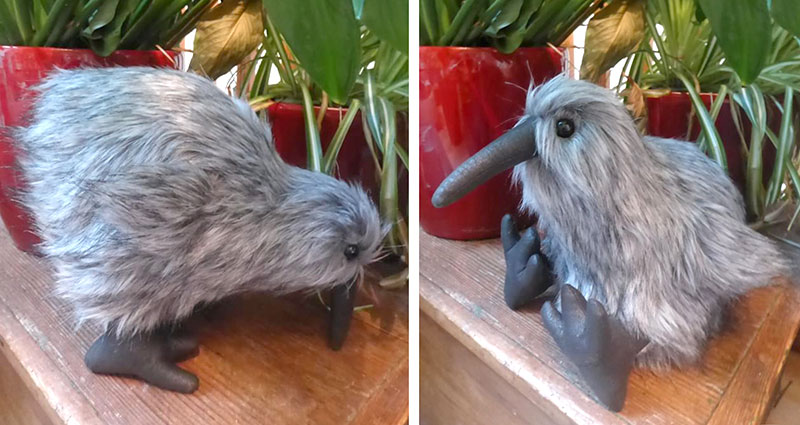 Click HERE to purchase the Kiwi Bird Pattern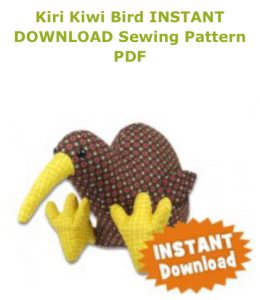 And here's a happy Horsey Horse sewn from a beloved baby-wrap by Crystal Ahuja.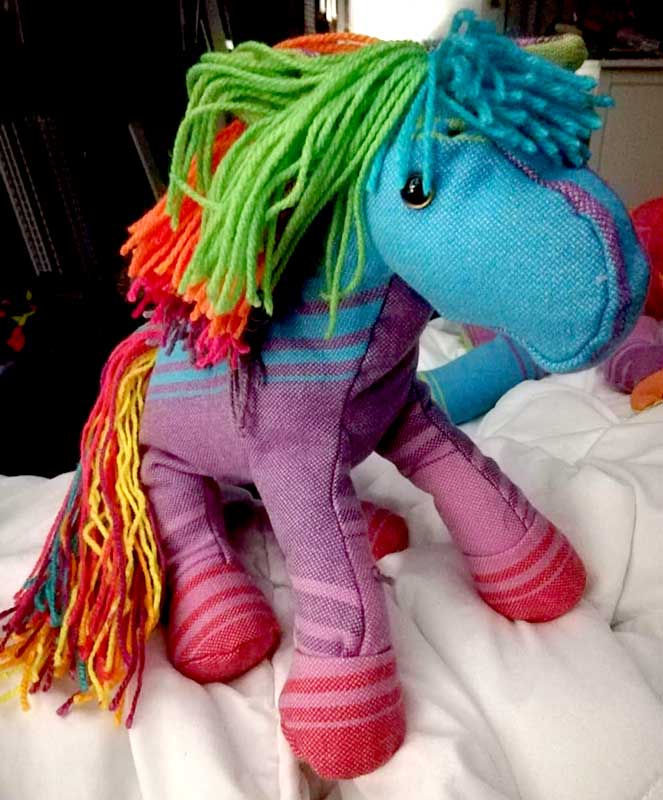 Click HERE to purchase the Horse Pattern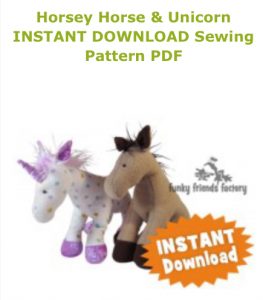 Pretty in purple and polka dots, this Kelsey Keepsake Unicorn by Sam Quincey was a gift for her granddaughter.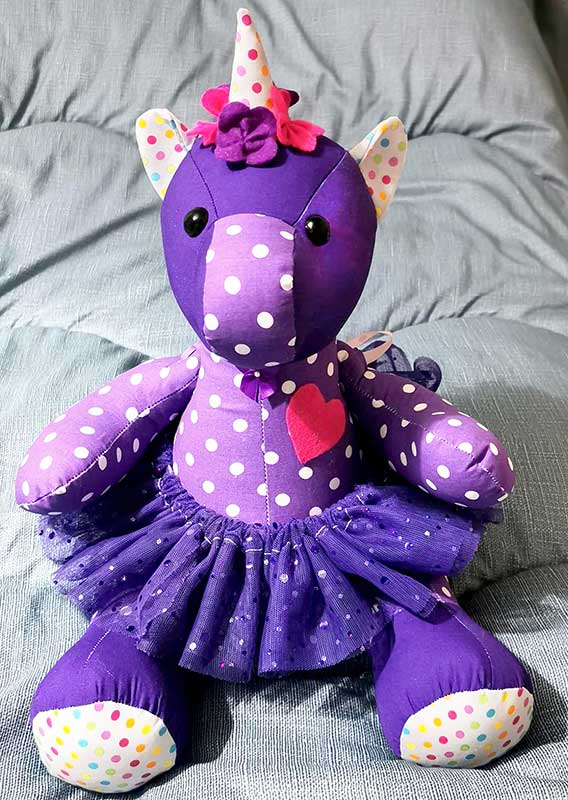 Click HERE to purchase the Keepsake Unicorn pattern.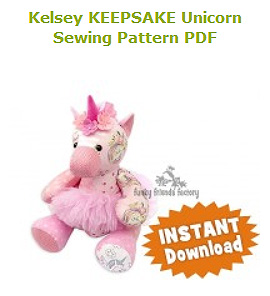 A Well-dressed Elf Twin sewn by Angie Elwood – I can't help admiring the highly organised thread rack in the background!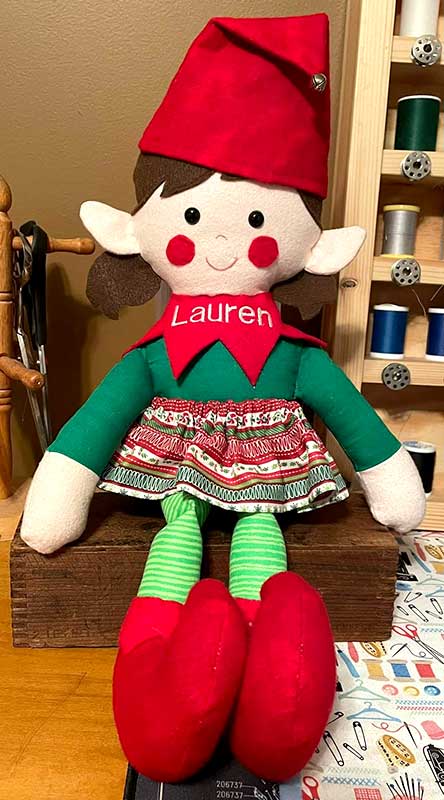 Click HERE to purchase the Elf pattern.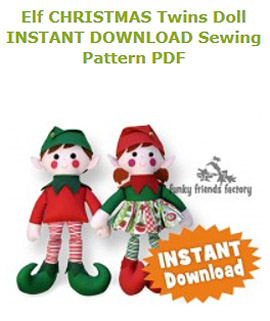 Wow! Maricel Fiegler sewed 50 Melody Memory Bears in different sizes and donated them to a children's hospital for Christmas!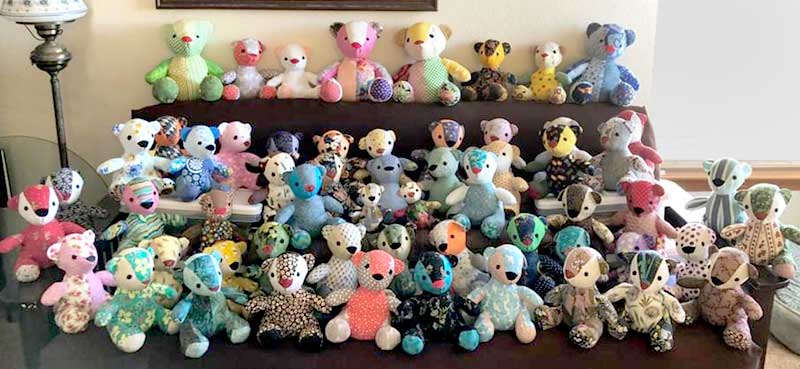 Click HERE to purchase the Melody Memory Bear Pattern.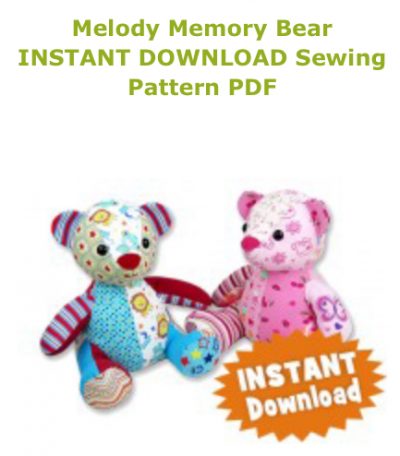 This cute and cuddly 'Keep Me' Keepsake Bear sewn by Debbie Hendricks Weideman is one of my favorite versions of this pattern. Debbie sewed with vibrant faux fur by Shannon Fabrics and used the embroidery space on the feet to add some toes!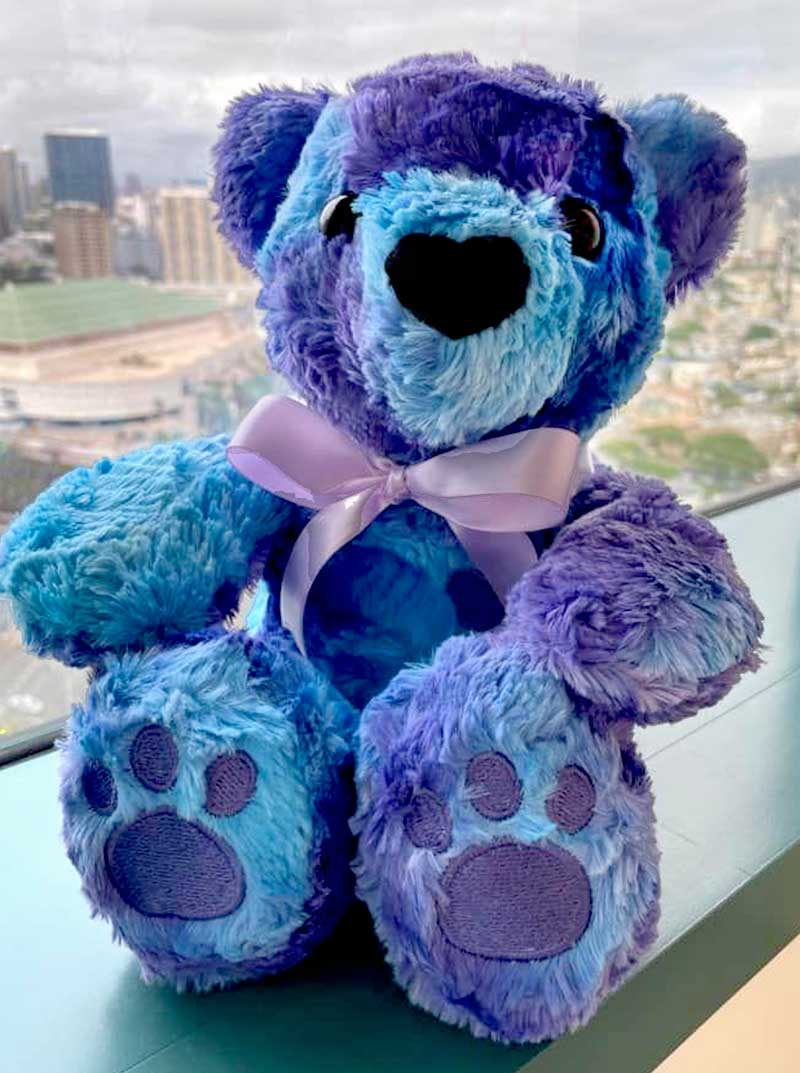 Click HERE to purchase the Keepsake Bear pattern.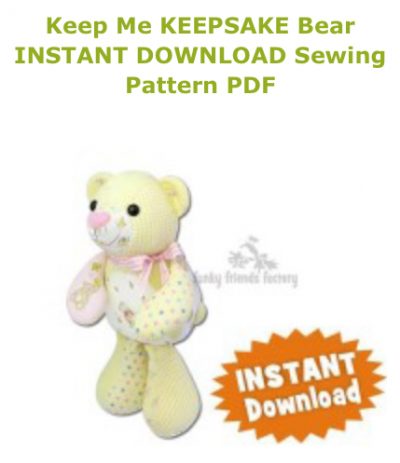 AND this month's winner is…
Congrats to Jo Ann Carroll, our December Maker of the Month!

Jo Ann submitted multiple toys this month, and each one of them could have been the winner on its own but her delightful collection of Prince Charming Frogs took my heart!
CONGRATS! You win




a FREE Funky Friends Factory Pattern ~>




of your choice!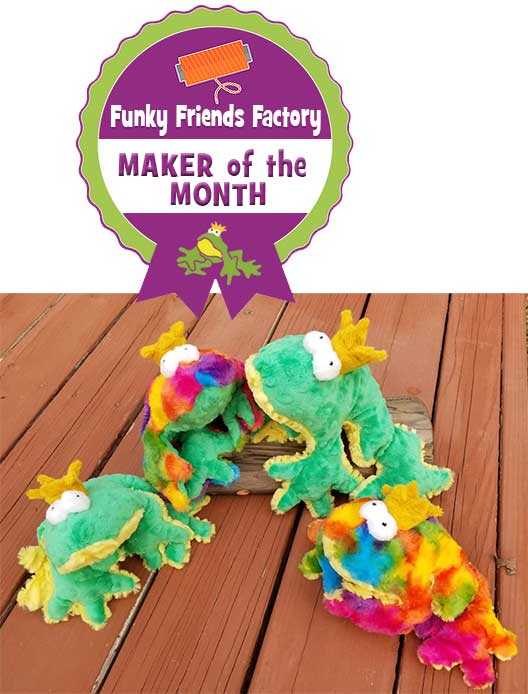 Click HERE to purchase the Frog Pattern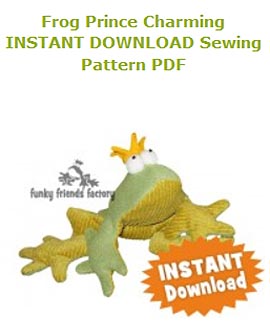 Want to win a
FREE toy pattern?
It's so EASY to enter the Pattern GIVEAWAY!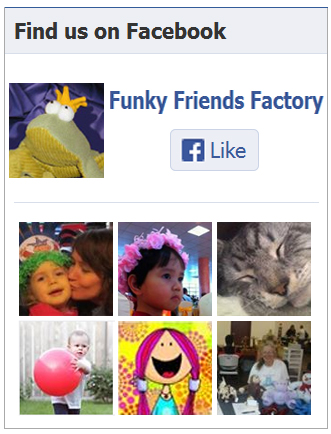 ALL you need to do is post a photo of a FUNKY FRIENDS FACTORY toy that you have made on the Funky Friends Factory Facebook Page .
At the end of each month I draw a winner and post the winner's name on the Blog the following MONTH. I have an Album on Facebook for all the MAKEROFTHEMONTH winners. You can check it out HERE!
NOT on Facebook? ENTER by email! 😀
*** You can send me your photos by email too!
So come on! Share your photos  ~> The next winner could be YOU!!!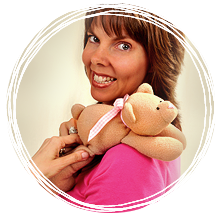 .
Till next time,
Happy Sewing,
Pauline
xxx