I designed this cute patchwork Cat Sewing Pattern because Tula Pink asked me to!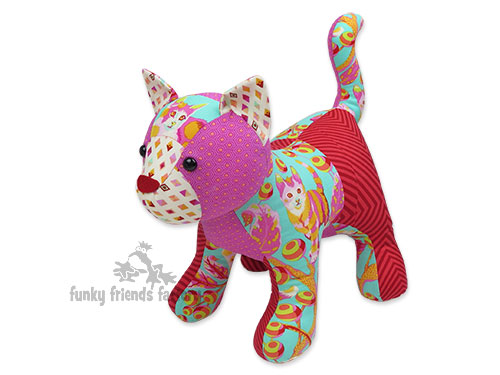 It's true!
I think it's pretty common knowledge that I am a bit of a 'fan-girl' when it comes to Tula Pink. I love, love LOVE her fabric so much! So you can imagine what a thrill it was for me to see her at Spring Quilt Market.
When she said she would love me to make a cat for her booth to show off her NEW cat-inspired fabric range at Fall Quilt Market in Houston, I was besides myself with excitement and…
of course I said,
'SURE!'
OK enough about my Tula fixation…
and back to my NEW Pussy Cat Pattern!
Patch Pussy Cat has lots of pieces so this is NOT a good pattern for beginners but she is great for using up your fabric stash and showing off a number of gorgeous fabrics!
I have also created a photo tutorial so you can see EXACTLY how to sew this patchwork toy cat! With lots of clever toy-making tips and tricks so you'll be able to
whip up a kitty
in a flash!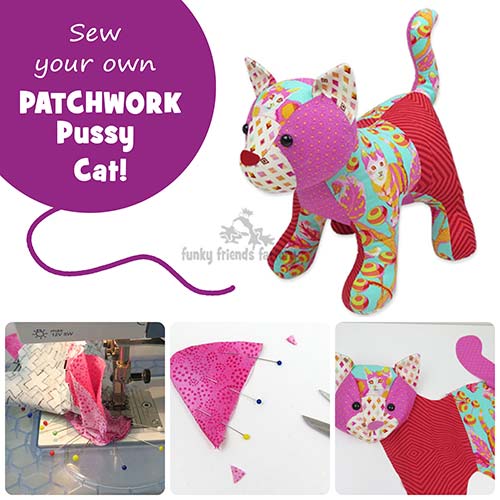 And guess what? This cute kitty cat will look cute in all sorts of fabrics!!!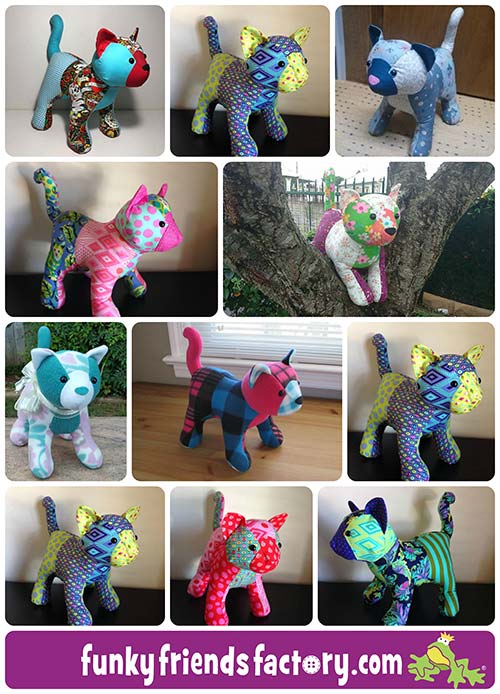 Patch the Pussy Cat Sewing Pattern is available to download from the website NOW!
I hope you this kitty as much as I do!!!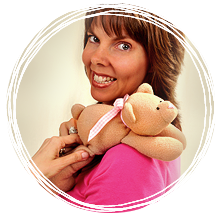 Till next time… Happy Sewing,
Pauline
xxx

Save
Save
Save
Save
Save
Save