I am so excited as the latest Fair Trade Toys have arrived from India. Meet Muthu Monkey, named after Muthukani who was one of the ladies who helped me sew up the prototype when I was at Blue Mango India earlier this year.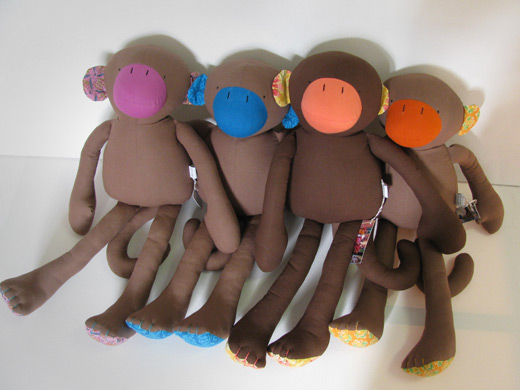 I love the bright, bold colours combined with the patterned Indian fabrics they've used for the monkeys.
And their cute little cheeky faces!!!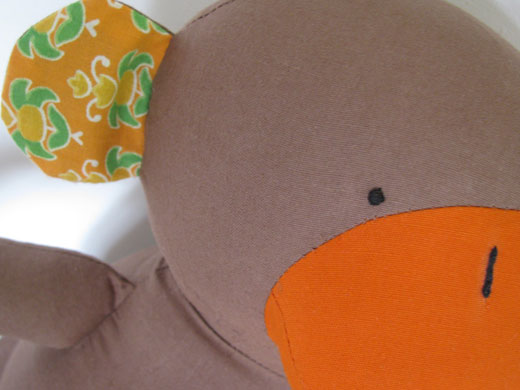 There are NEW Fair Trade Sea Turtle Toys, which I was told would be great for baby toys as the flippers would be good for babies to grab them by! 🙂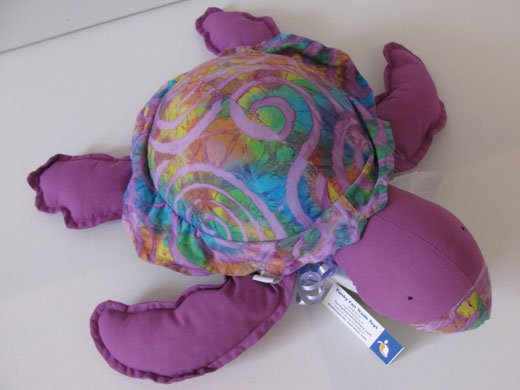 And some more Elephants, and cuddly Hippos…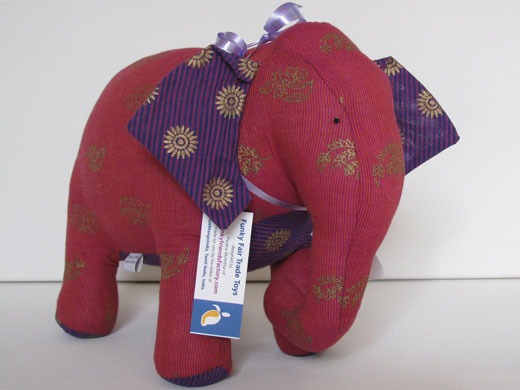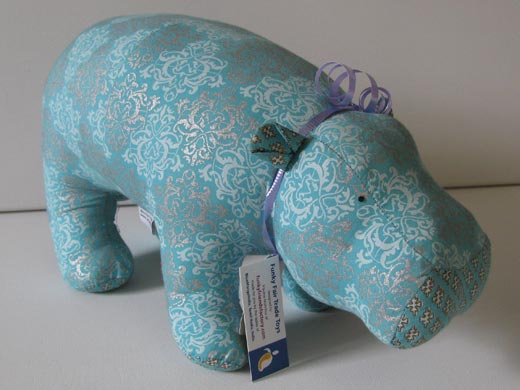 This time, I've got some  gorgeous high quality Mini cards from Moo to use as Swing Tags which make the toys look very flash!!! As you can make each card different I uploaded the photos of the ladies for the backs of the labels!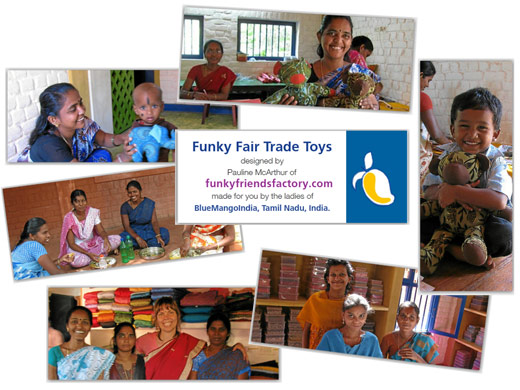 They were a little bit expensive but the quality is amazing… AND they have a referral/rewards system so if you CLICK on this link …and check out the Moo cards and place an order we will get a $5.00 credit towards our next order of these minicards! You may not be able to support Blue Mango and purchase one of their beautiful toys, BUT you may need some beautiful business cards… so you can still help them in this little way! 🙂
HOW COOL IS THAT?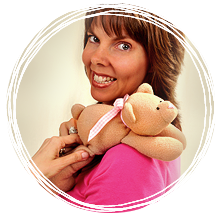 .
.
Till next time,
Happy Sewing,
Pauline