I had no idea so many people would want to sew a meerkat! I am loving all the super-cute versions of Mango the Meerkat sewn in in all sorts of wonderful fabrics and textures – from Cuddle to denim – and more! If you want to sew your own stuffed toy meerkat – the Meerkat Pattern is available on the website HERE.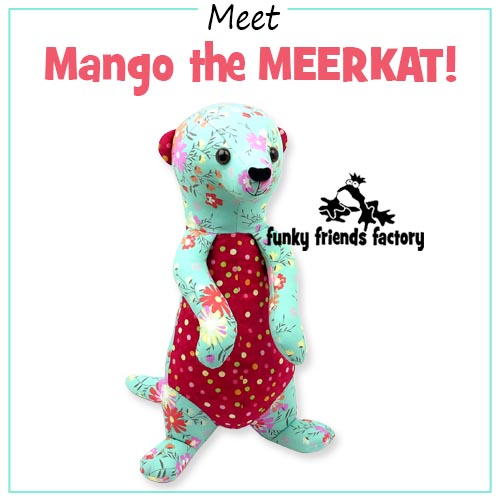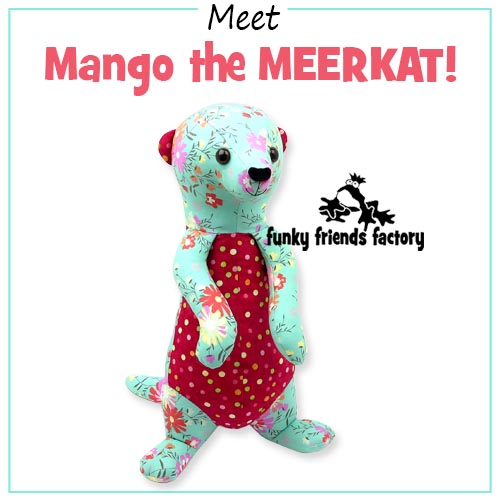 Look at
these LOVELY
Tester feedback photos…
Ginny Murphy made two meerkats as she didn't want Mr Mango to be lonely! She wrote, "I really enjoyed making my first Mango Meerkat – so much so that I immediately made him a Mrs Mango for company! I love that he stands up so securely and shows the classic meerkat "pose.' "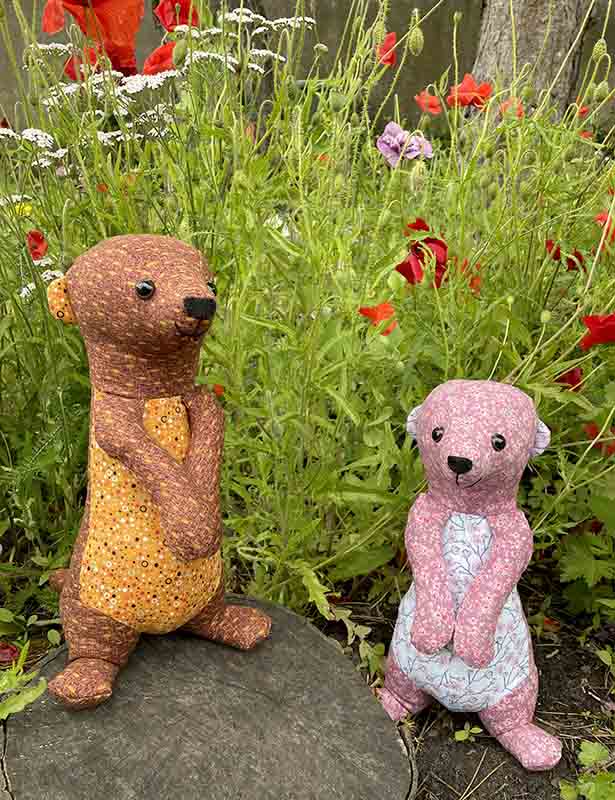 Pat Ares posed her meerkat sunbathing and hanging out in the garden.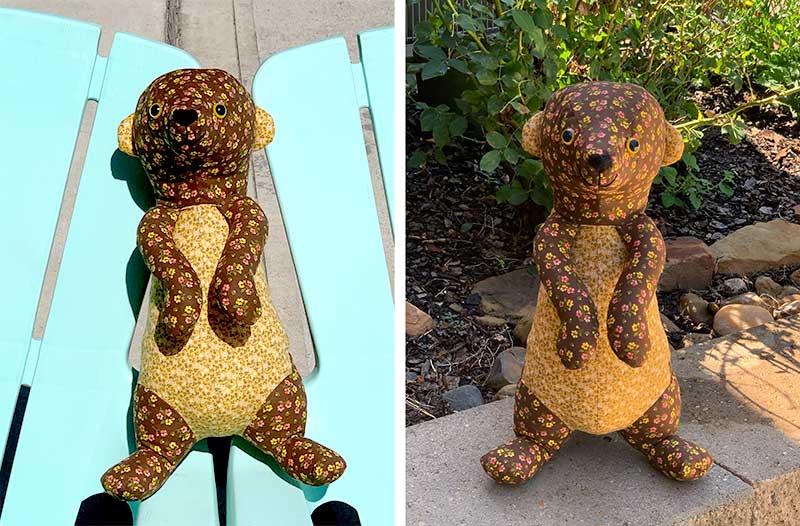 This delightful pink meerkat by Tania Turvey is using a garden bed as a perch.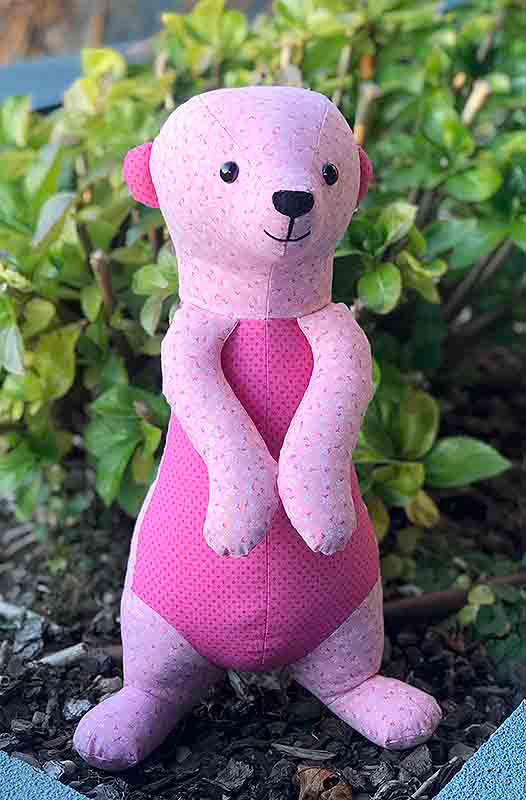 Donie Schmidt used cute dotty poly-cotton fabric for her Mango Meerkat and just look at his sweet face…
isn't he
adorable?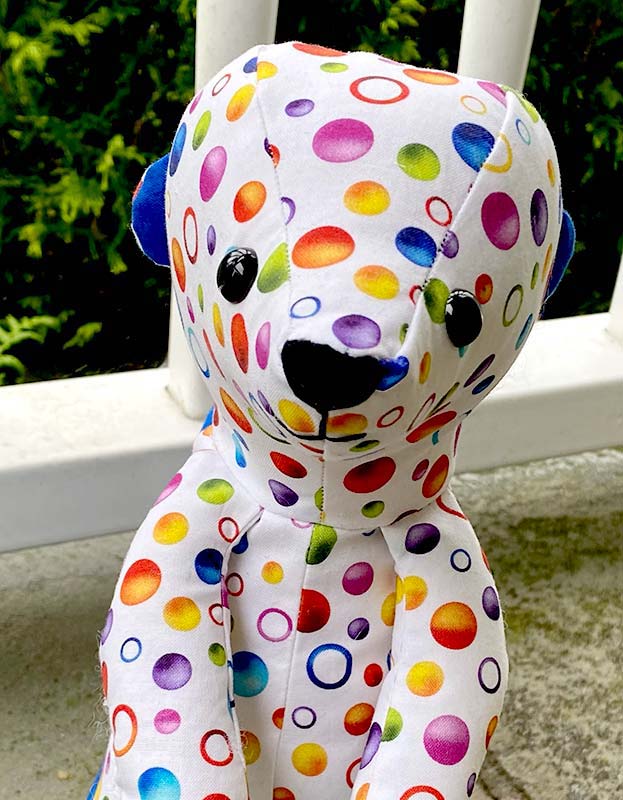 Rebekah A.'s 13 year-old daughter sewed this "Trooper Mango Meerkat" by herself with very little help from her mom.  Rebekah writes, "She loves the pattern and hopes your readers will enjoy her take on the camouflaged meerkat! " The young maker herself used camouflage fabric from her dad's old uniform as the main fabric because she wanted Mango to blend into the environment.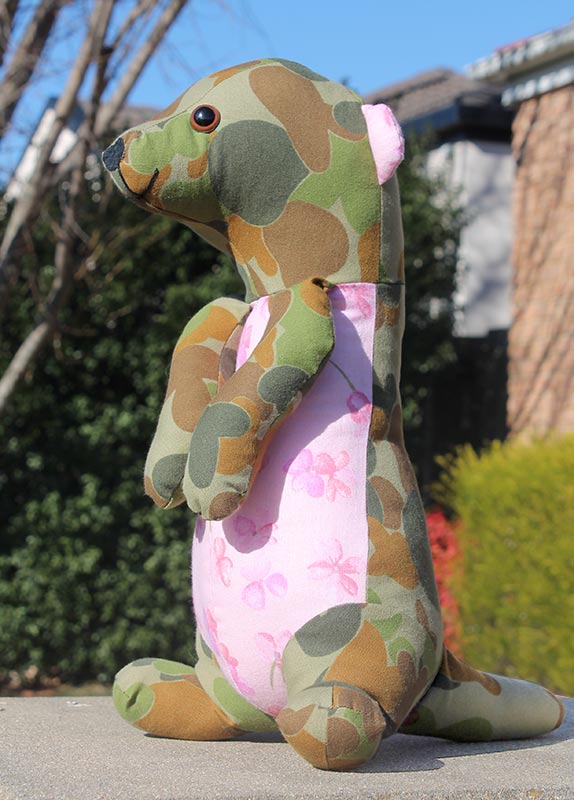 So sweet and cheerful! This blue gingham Meerkat pattern sewn by Erica Woolmington is one of my favorites.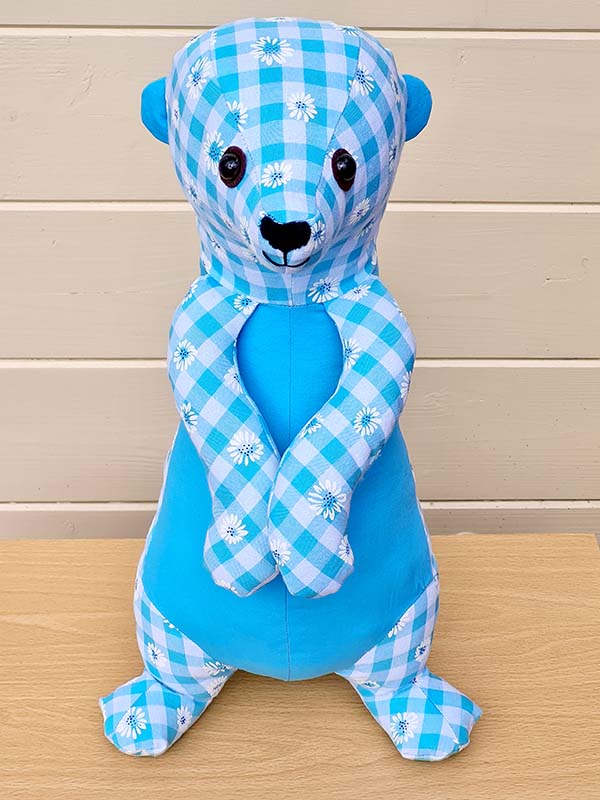 Debbie Young used some old clothes that her little boy had grown out of – some denim and a pair of joggers – to show us how great Mango works as a keepsake or upcycle project.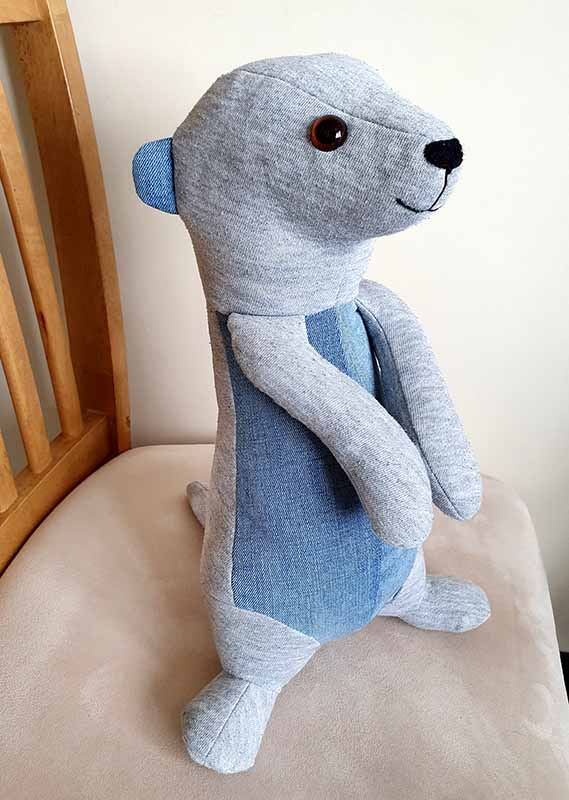 Barbara Maynard of Studio At 316 sewed a memory toy Meerkat from her Mom's clothing. I love the combo of chambray and madras…a meerkat looks great in any fabric!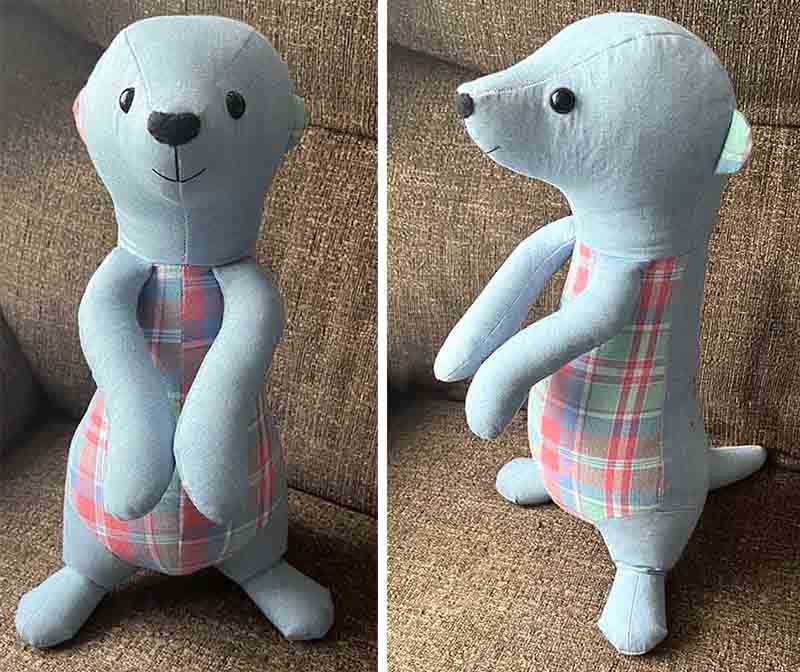 So stylish! Heather Keenan said she used her favorites fabrics from Free spirit and Tula Pink for this bright and cheerful Mango.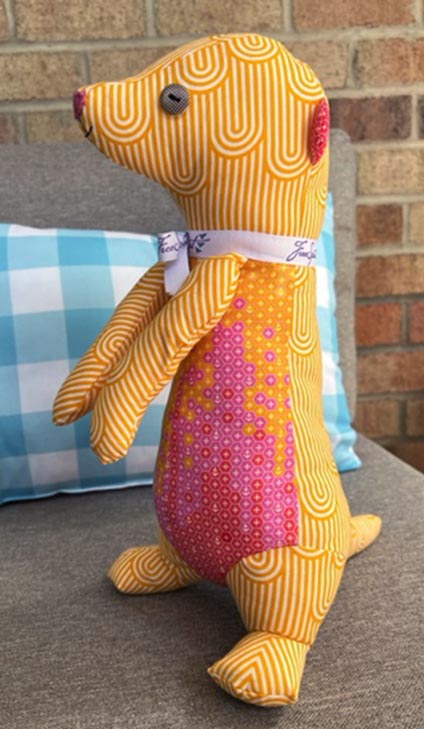 There may not be many flowers in the natural environment of real meerkat, but this floral Mango Merkat sewn by Katrina Fischer looks right at home in the sun.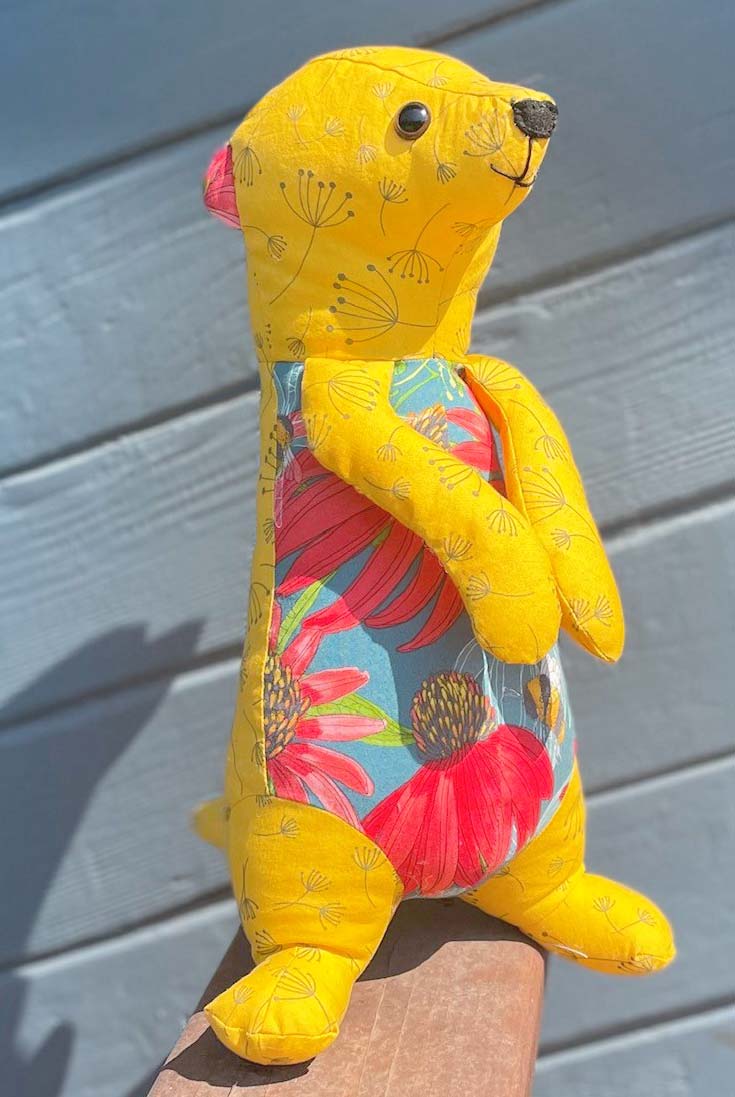 Red, white, and blue fireworks adorn this fleece Mango Meerkat sewn by Joan S.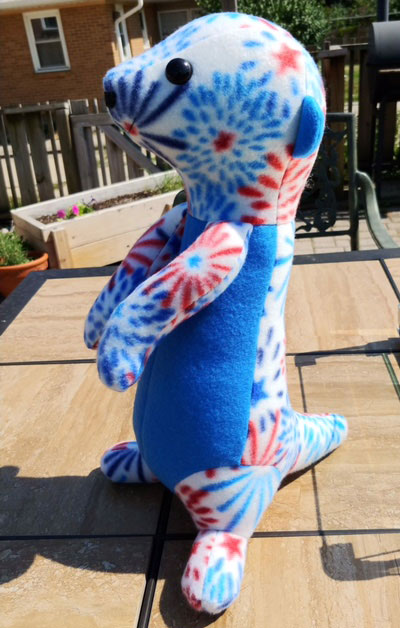 Jenny T sewed this sweet green Mango Meerkat, who is blending in perfectly with her lawn!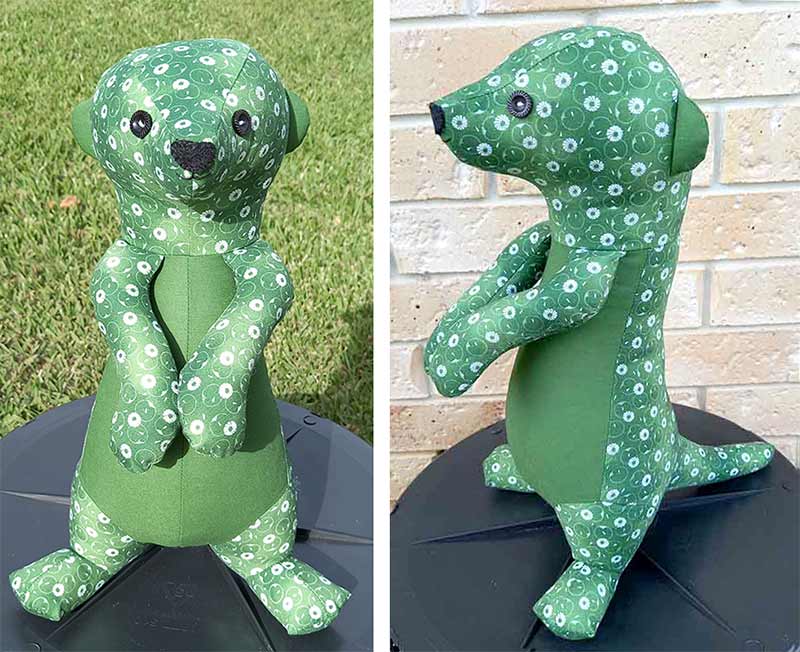 Jenny Gebicki used soft minky fabric in a darling combo of solid and print for her meerkat.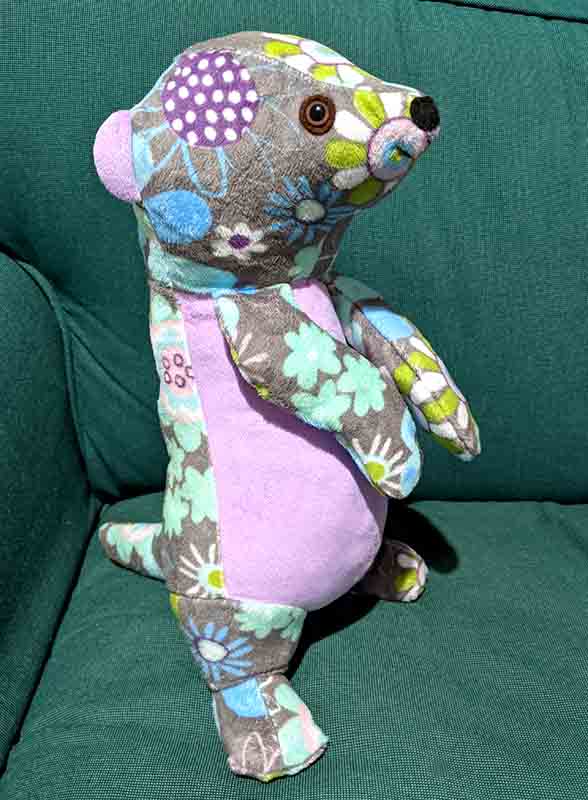 Oh so cute! I love the colors and floral print in this smiley Mango Meerkat sewn by Daniella ER.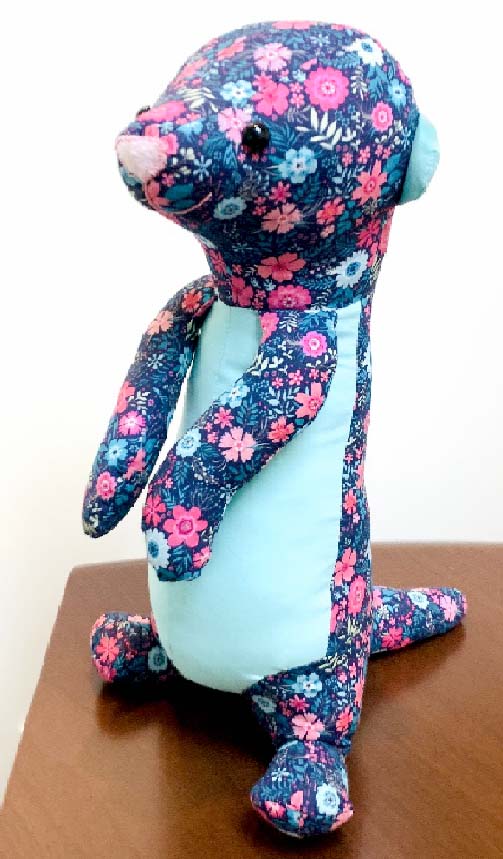 Becky L. always uses minky for her toys, but Mango Meerkat hot this especially stunning frosted, fluffy, and rainbow variety.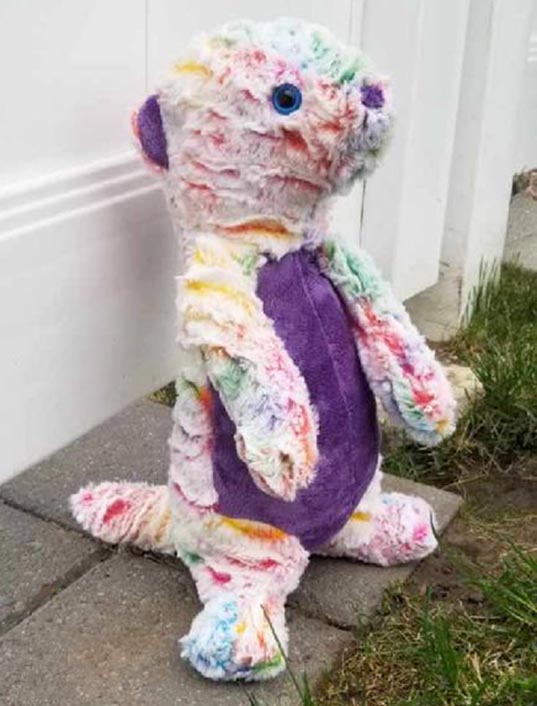 It's another beautiful floral Mango Meerkat. This one was sewn by Patricia Medina.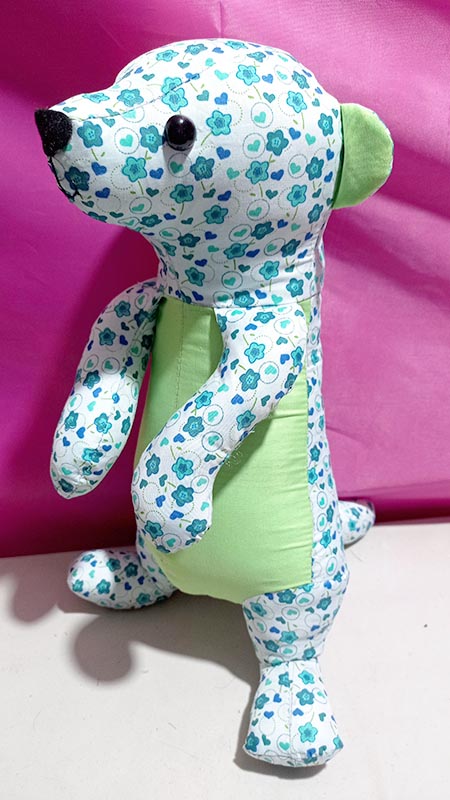 Kirsten Carlen sewed her version of Mango Meerkat with quilting cottons because she's a quilter and wanted to use her scraps. I think her Mango looks more snappy than scrappy! 
And LOOK –
she took him for
a swing!!!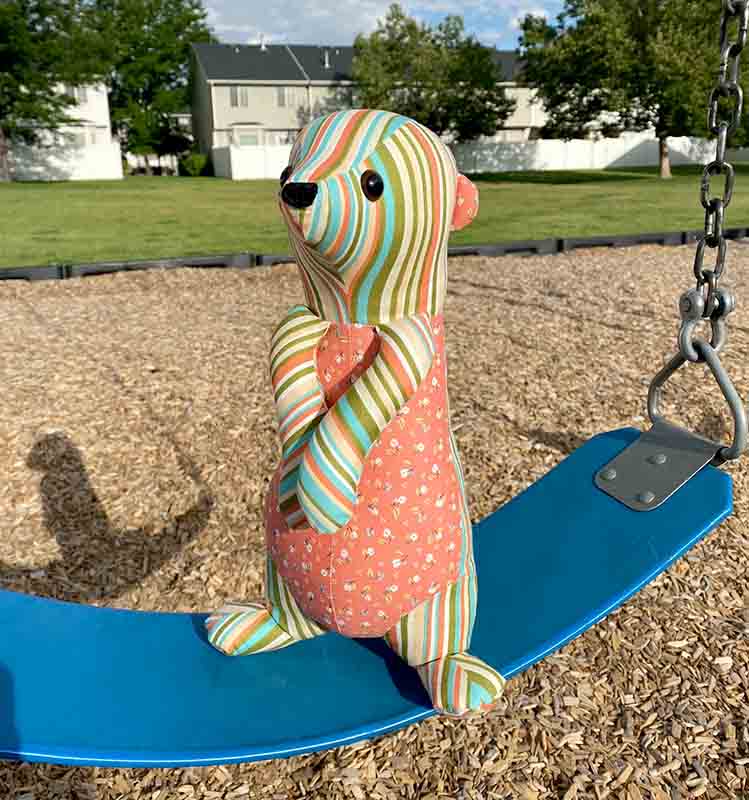 What a fabulous place for a little Mango Meerkat to live! Glenys Shankland posed her meerkat in her garden.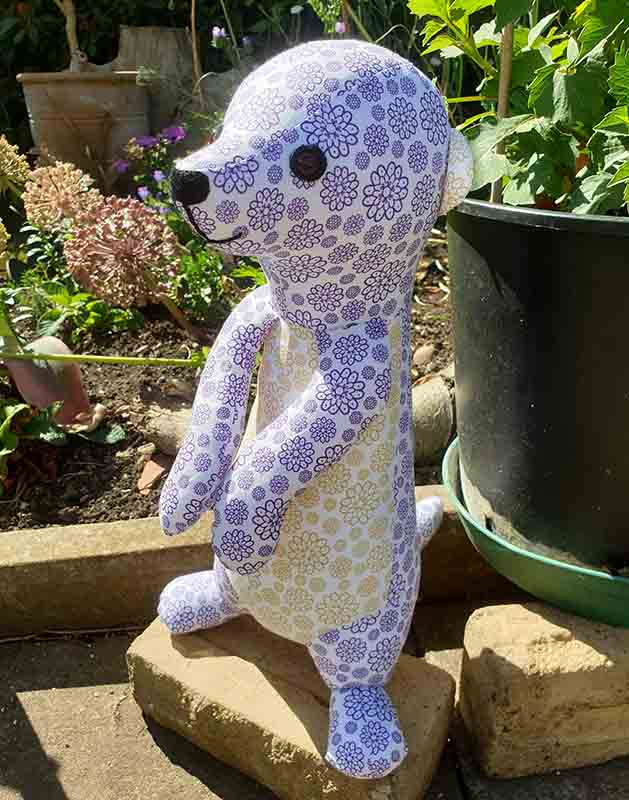 This galaxy print Mango Meerkat sewn by Deborah Wratt is "out of this world" on the cuteness scale.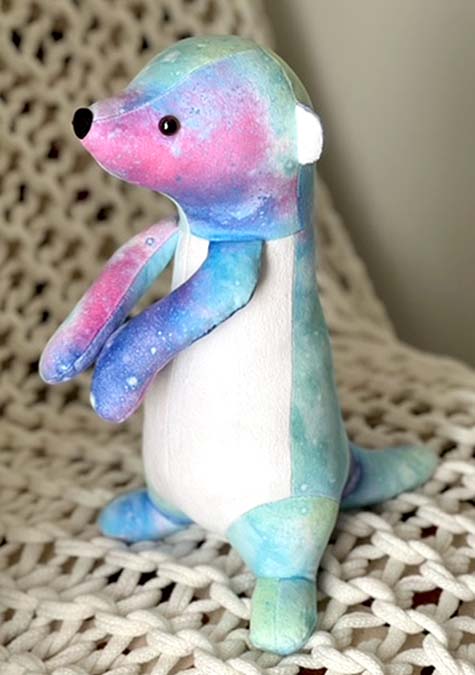 This red version of the Mango Meerkat pattern sewn by Angela Arnold has found a great suburban lookout point: a pile of mulch. Must be a lot more comfortable than a desert rock.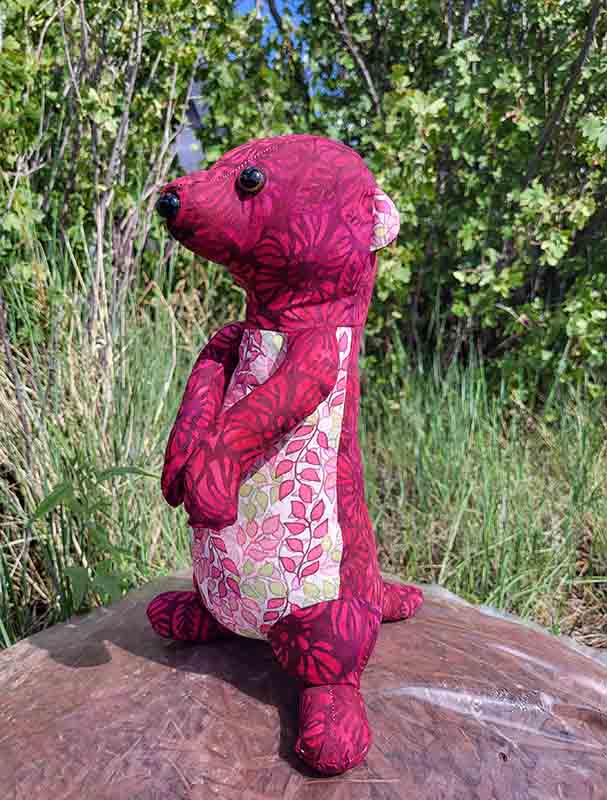 AND one more…
The absolutely adorable version of the Mango Meerkat pattern sewn by Caroline Dunn in plain brown fleece shows that Mango Meerkat also looks cute in natural meerkat colours!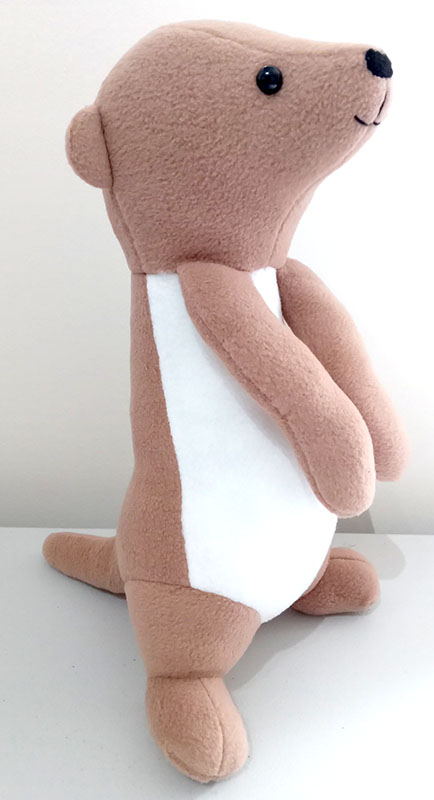 That should have given you LOTS of inspiration for your own meerkat! In case you missed the link – the Meerkat Pattern is available on the website HERE.
Till next time, Happy sewing!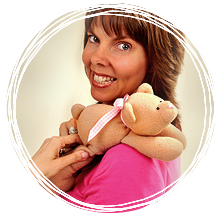 xxx
Pauline