It's a dog's life
here at the Funky Friends Factory!

In June we're celebrating all things DOG related and I'm going to be releasing my NEW Bulldog Sewing Pattern…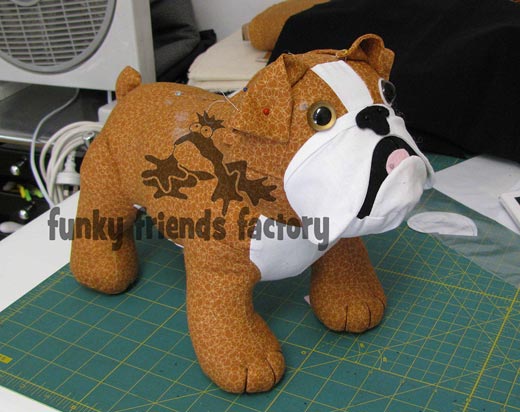 BUT today I want to put the spotlight on the existing doggy sewing patterns in my sewing pattern range… for those of you who have just joined us, who may not have seen them? 🙂
My first dog toy pattern was Jake the Jack Russell. Jake the Jack Russell Puppy was one of the first toy patterns I ever designed! He is fully-jointed so he can sit, stand and cock his head to one side. Too cute!!! The pattern comes with simple diagrams and clear instructions so you can make him even if you have never done teddy bear joints before!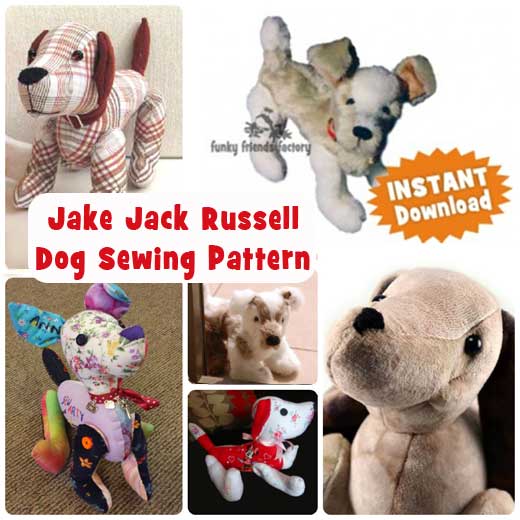 Then we got our own dogs and I had some fun designing some dog toys and released my Dog Toys sewing Pattern. It's such fun to make these – they're so quick to whip up and take so little fabric!
I have so much fleece fabric I decided I would make a fleece donut dog bed pattern to use up some of my stash! The dog bed was popular with the dogs and my CAT – check out my kitty cat LOVING the fleecy bed too!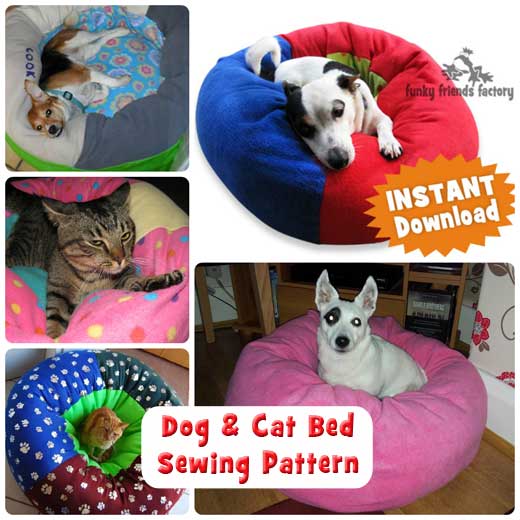 Then we have the Digger & Dixie Dachshund Pattern…I couldn't sew juts ONE dachshund! 🙂
I had to have one with a tail up and one with a tail down! LOL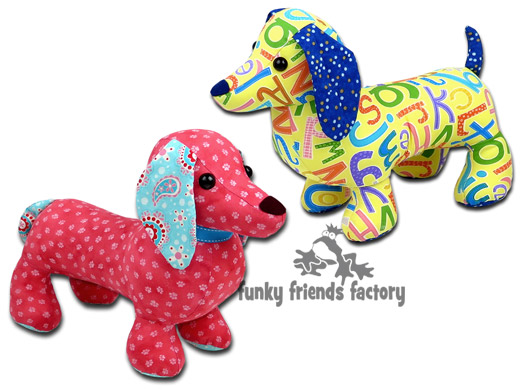 Last but not least we have my Puppy Dog Pete Sewing Pattern. He's a cuddly little puppy that makes a great baby toy, kiddy's toy… well it seems that even a BIG kids love him too! He's a nice simple pattern so you can make a whole litter of pups in next to no time!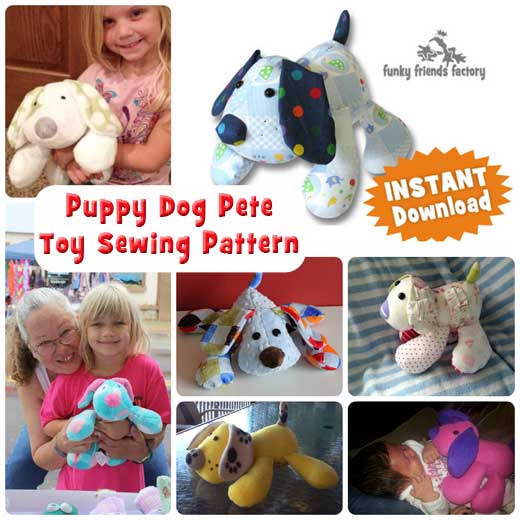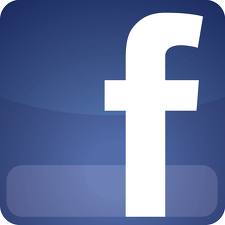 It's really great for me to see people enjoying sewing my dog patterns as much as I enjoyed designing them!
Please come post your feedback photos on my Facebook Page for me to see…
I wonder which dog sewing pattern is YOUR favourite?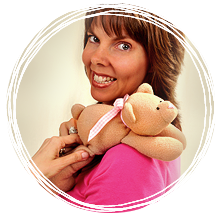 .
.
Till next time…

Happy sewing!
Pauline
xxx