Some of you who have asked me for a cat pattern will know that I have been trying to make one… for many years! I ADORE cats but just didn't seem to be able to to make a cat sewing pattern I was truly happy with.
Maybe I needed a REAL cat for inspiration?
This is the first pattern I've done since Tiger arrived on the scene and he certainly has been there every step on the way – 'test driving' the pattern pieces…
(I didn't think a Taste Test was necessary – but Tiger insisted!)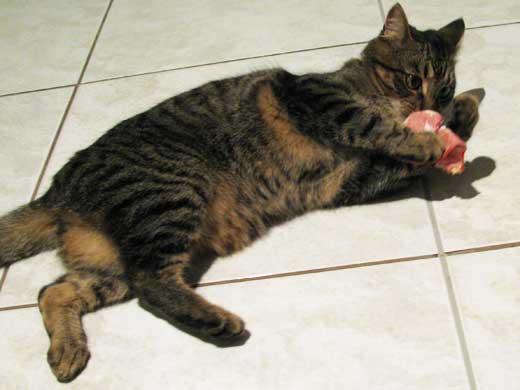 Luckily he stole my heart…
before he proceeded to
steal my Mousepad wristrest rest
and
generally get under foot (hand?) while I put the cat pattern onto the computer!!!
Well finally, here she is –
Kitty Kate – in all her flowery gorgeousness!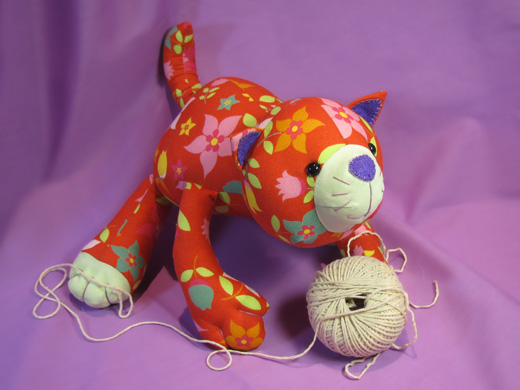 I daren't leave Tiger alone with Kitty Kate – he may tear her apart with excitement!
… and here you can see a close up of her little kitty whiskers.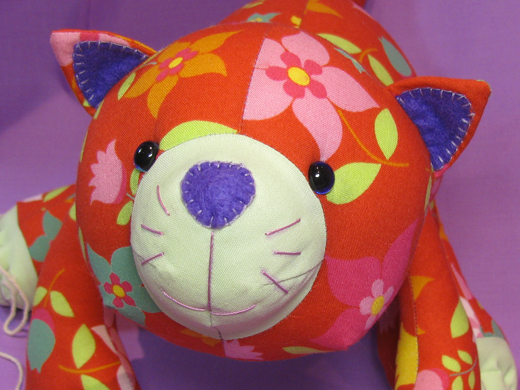 She's made from a fat quarter of flowery print with some pale green contrasting scraps… and some bright funky purple FELT highlights.
I hope you like my NEW Cat Pattern as much as Tiger and I do!
.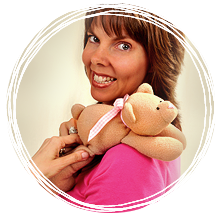 .
.
Till next time…
Happy Sewing,
Pauline