Finally, my new Squirrel sewing pattern is ready! I am SO sorry for the delay… my computer processor died while I was at the Brisbane Show last week so a new pattern launch was IMPOSSIBLE… BUT it's fixed now and I'm verrrrrrrrrry excited to show you my NEW toy pattern!
Meet Sue the
SQUIRREL!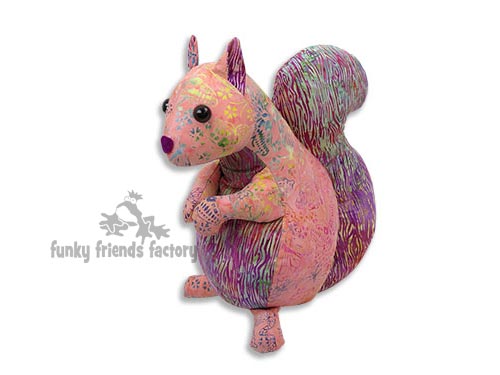 This sweet little squirrel is named after 'Sue' (a.k.a Suraliyama) – one of the lovely sewists I met in India, when I visited Bluemango, where I saw the cutest Indian squirrel which the locals call 'aneel' and thought it was a toy design just begging to be made!
This toy pattern has some small pieces so I don't recommend it for a beginner toy maker who should start with one of my easy patterns instead.
I have also created a photo tutorial so you can see EXACTLY how to sew this Squirrel with lots of clever toy-making tips and tricks.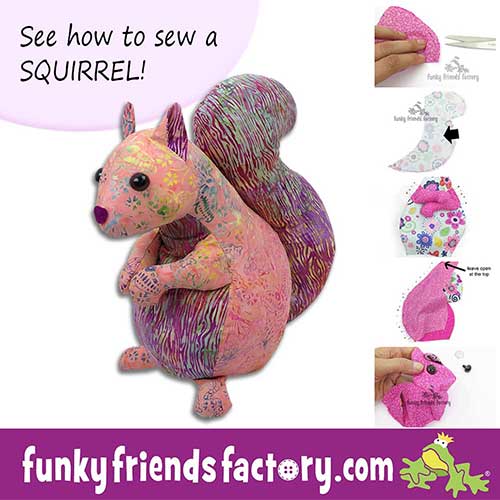 The new Squirrel sewing pattern is available to download from the website NOW!
Happy sewing!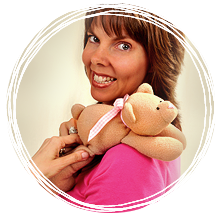 . .
Bye for now
xxx
Pauline