We had so many wonderful & wacky Halloween-theme toys this year.
Here are some
Halloween highlights…
Janet O'Neil Conlon used purple felt hair for her Whitney Witch. I think it looks Funky and fabulous!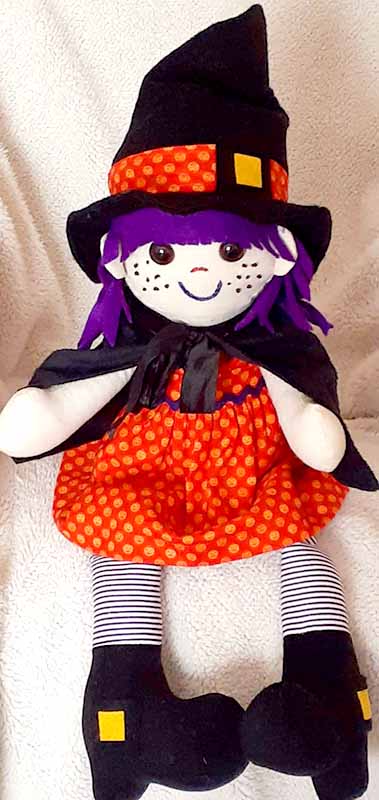 This sweet Whitney Witch, was sewn by Linda Kellogg.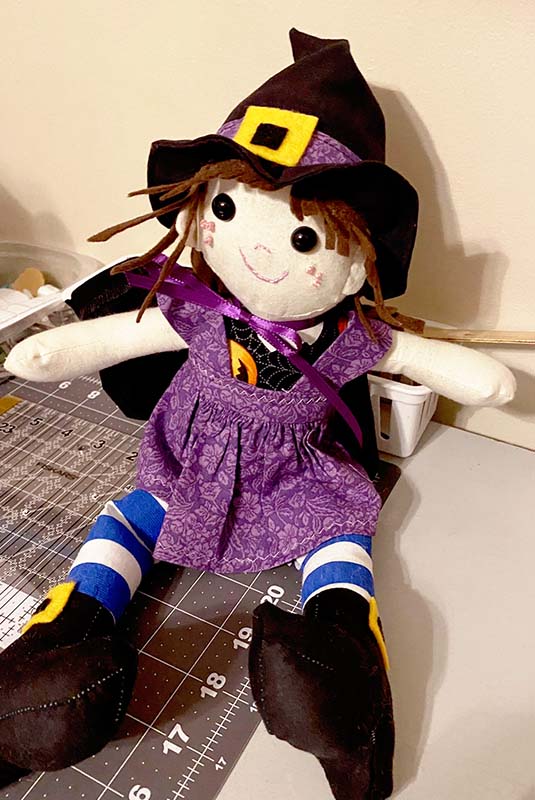 You may recognize Teri Wolff's trio of Whitney Witches, as our August Maker of the Month winner!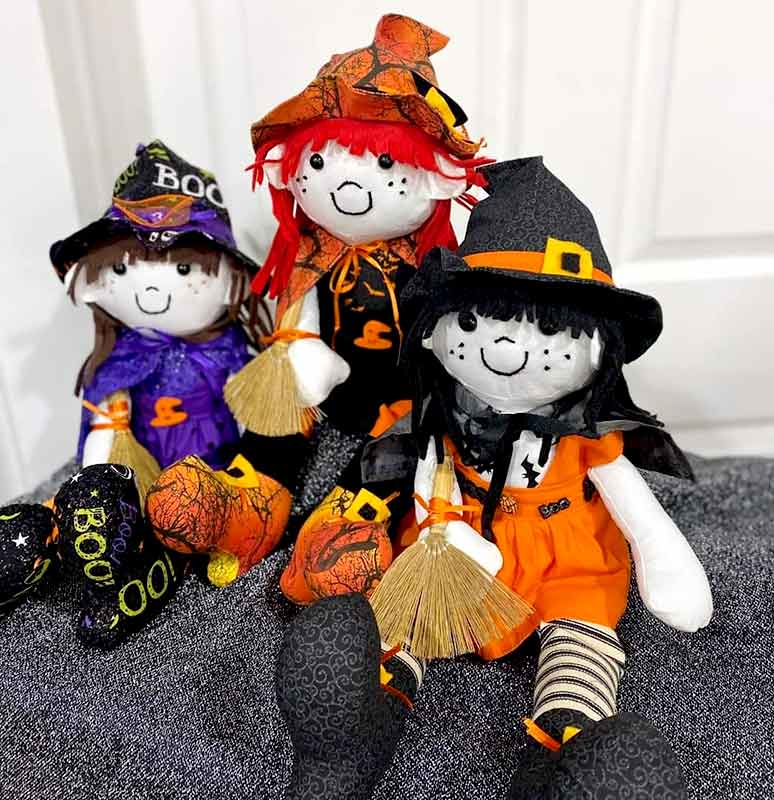 Click HERE to purchase the Witch Sewing pattern.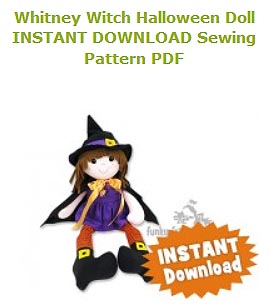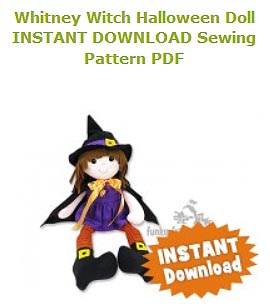 It's not All Hallow's Eve without a few black cats!
Jonell Hart sewed up Patch Pussycat for the occasion.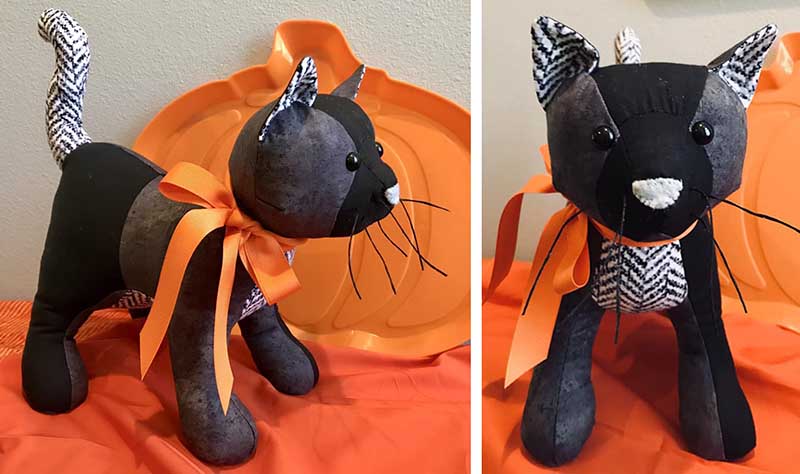 Janet Huxtable'sPatch Pussycat has a kitten-ish look to it…
Look how she perfectly placed
the spider on the nose!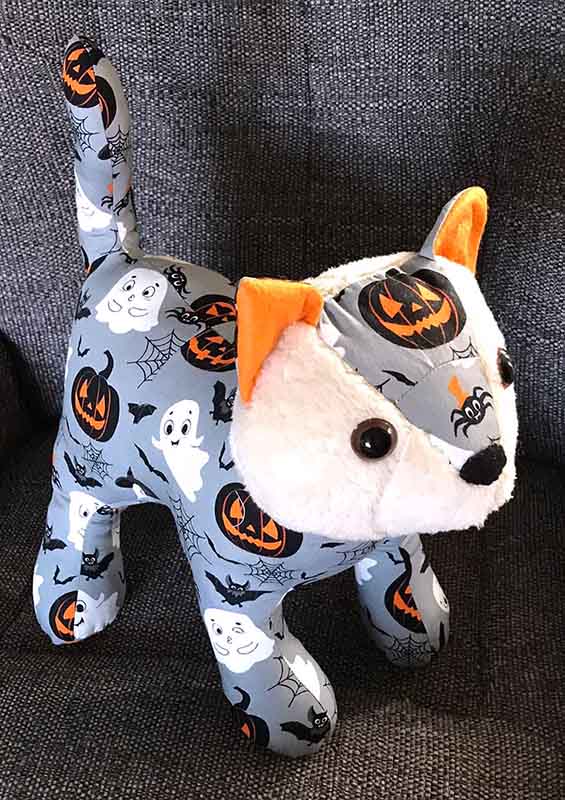 Lindsay Mortimer's color-coordinated Patch Pussy Cat is far more sweet than scary.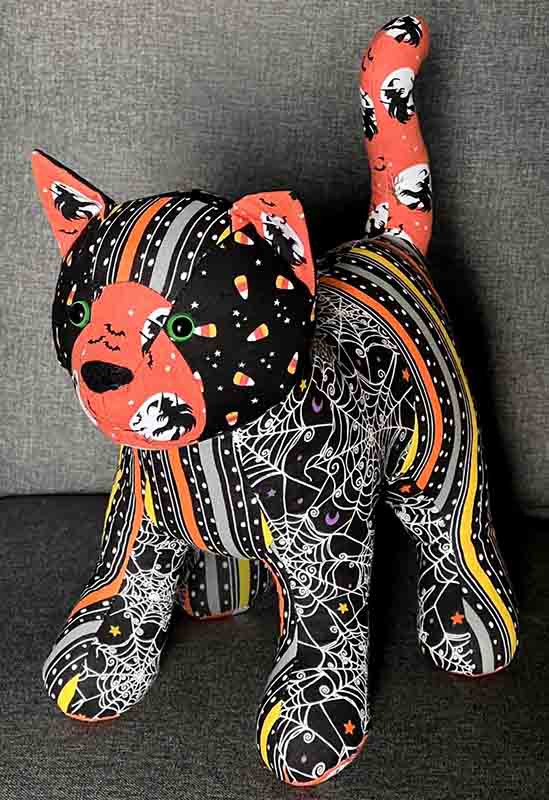 This Patch Pussy Cat sewn by Teri Wolff is going trick-or-treating in a tiger disguise!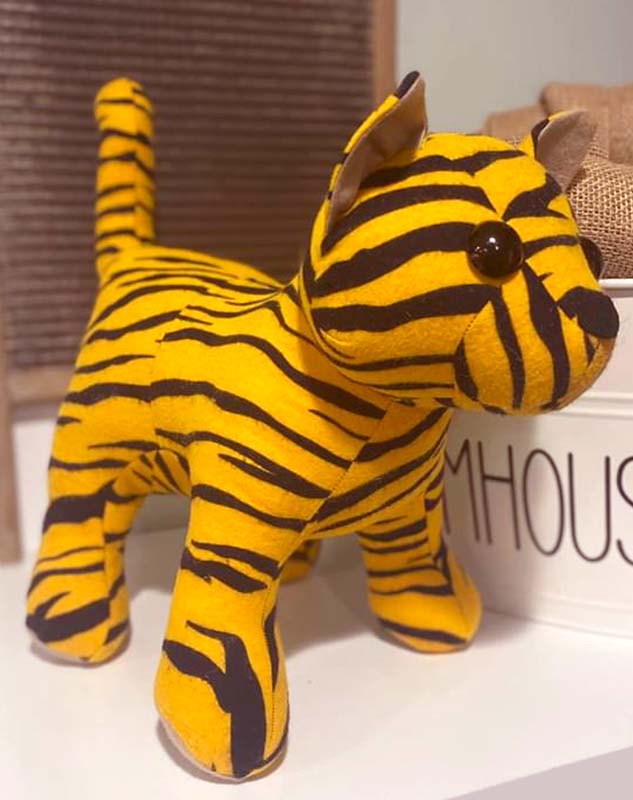 Ann Fitzjohn made this super cute furry feline for her granddaughter.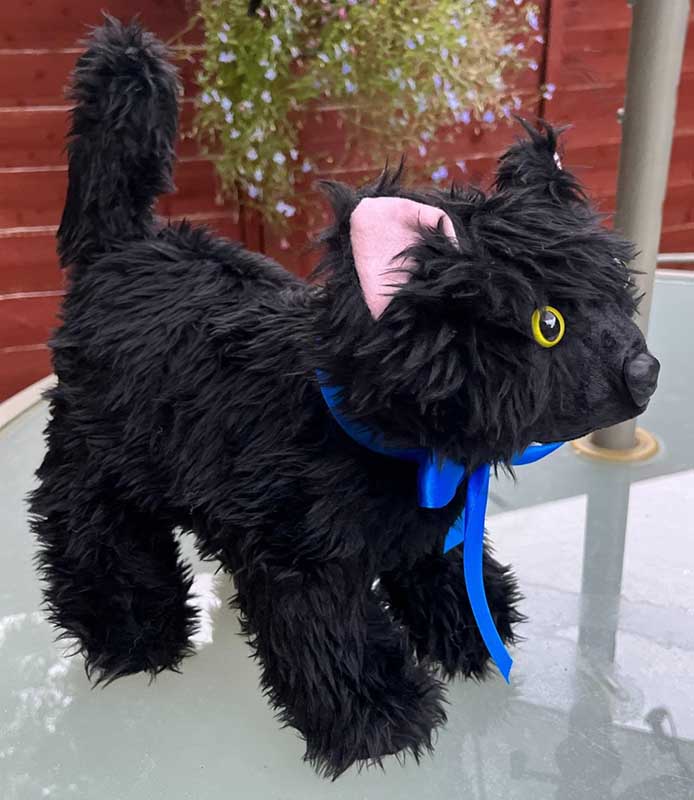 Elyse Cook of Cook's Curious Crafts used a vintage Halloween fabric range for this Patch Pussy Cat.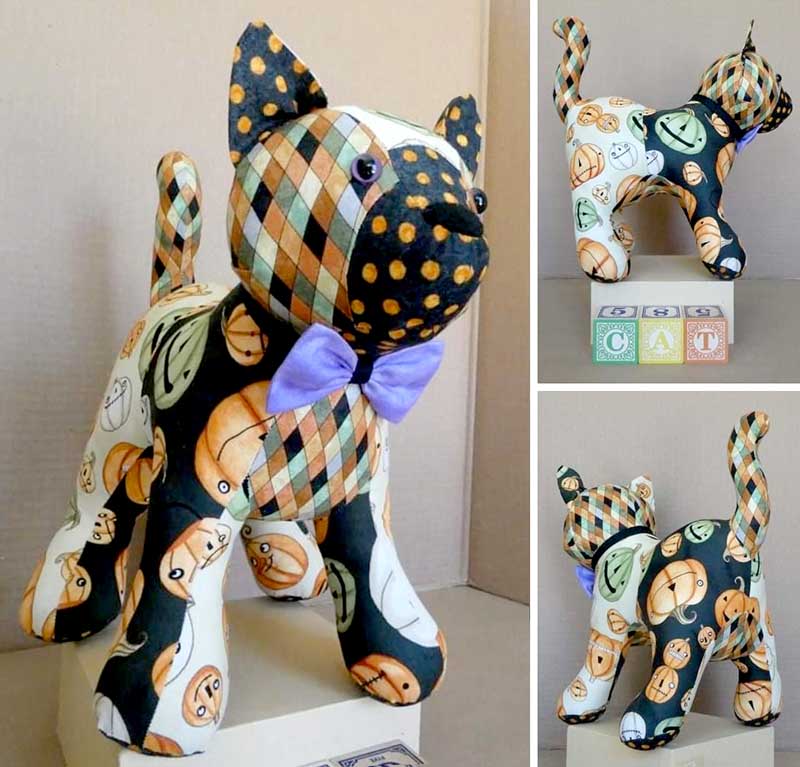 Click HERE to purchase the Cat Sewing pattern.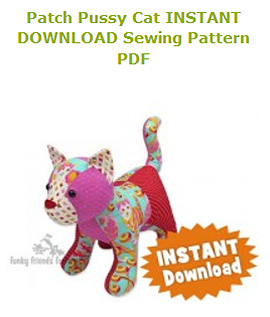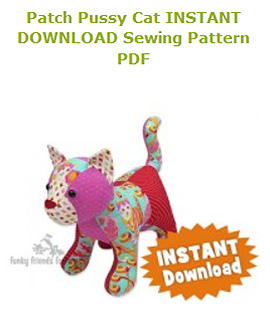 This fantastic bunch of Halloween Funky Friends toys was sewn by Joan Greenwald Schrum. I LOVE the Frankenstein version of Digger Dachshund!
Did you see the Batty Bat
hiding in the photo?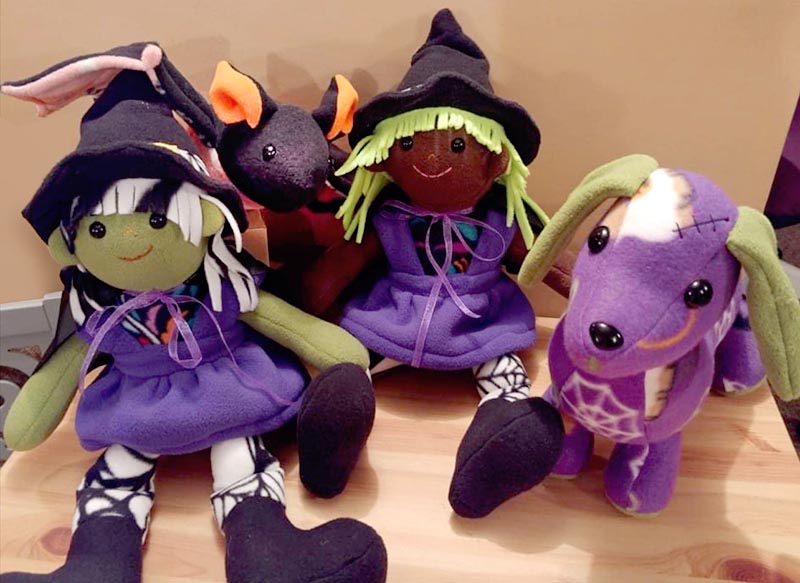 Click HERE to purchase the Dachshund pattern.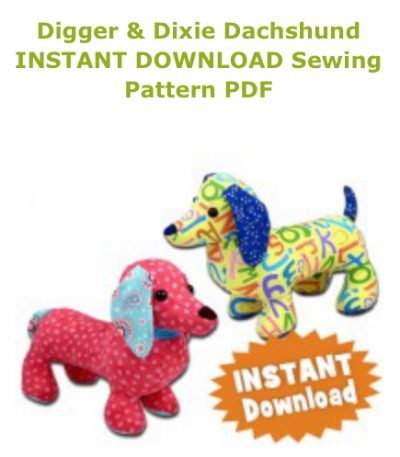 Last year Kim Illarietti sewed a big "box of Boos" (using the Batty Bat & Boo the Ghost Pattern) to put out for the kids in her neighborhood since Trick or Treating wasn't allowed due to Covid. (So thoughtful!) She said she liked watching the kids pick out their favorite ghosts. She's going to do it again this year!!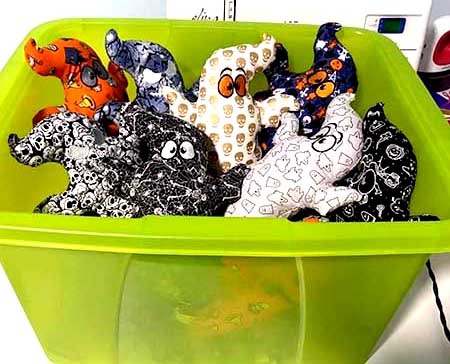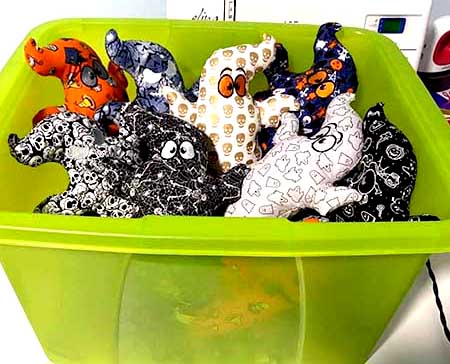 Rhian S. also whipped up some spooky treat bag fun with a Boo the Ghost.
Click HERE to purchase the Bat & Ghost Pattern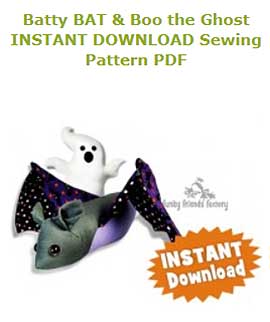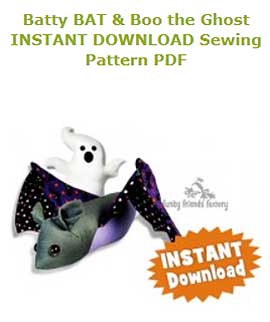 The Batty & Boo Combo pack and Whitney Witch are the Halloween-specific Funky Friends Factory patterns, but you can make ANY pattern suitable for Halloween, even a Unicorn!
Here's "Candy" the Kelsey Keepsake Unicorn, sewn by Jonell Hart. The horn makes a perfect candy corn tribute!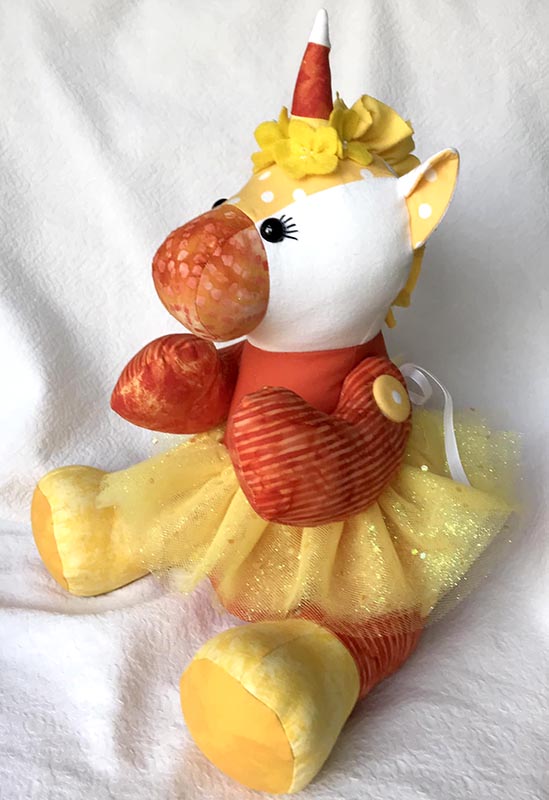 Click HERE to purchase the Keepsake Unicorn pattern.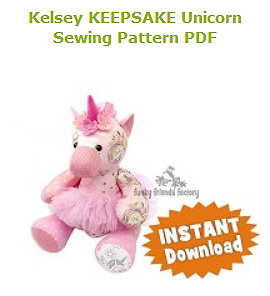 This one was a surprise! Shazz McHarry wonders if this Gregory Gorilla is too scary?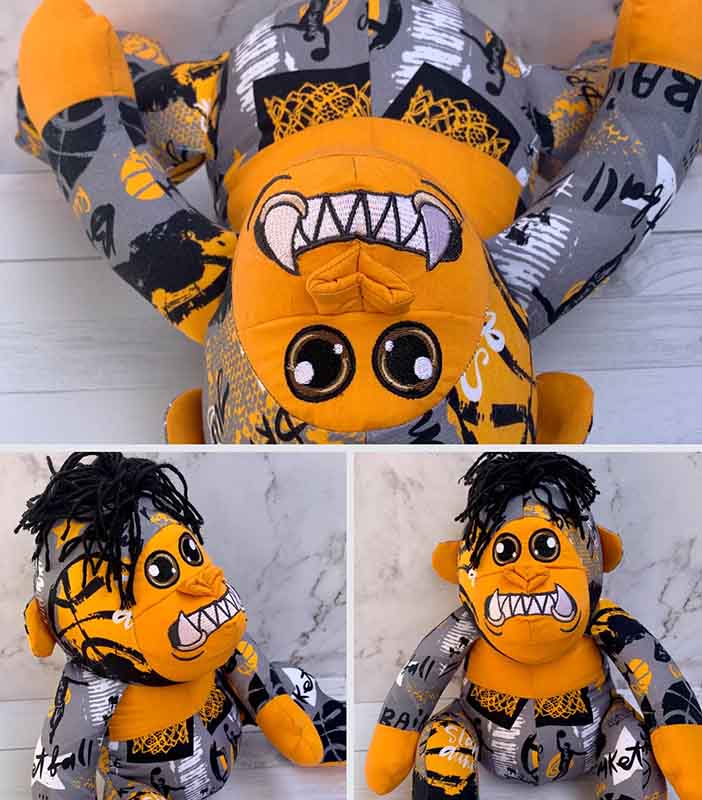 Click HERE to purchase the Gorilla pattern.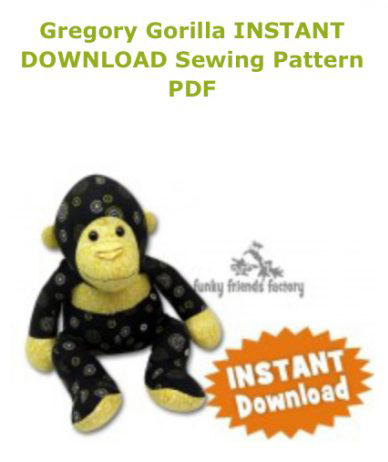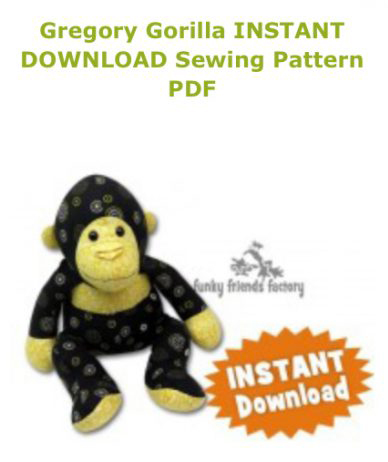 How many Funky Friends can you fit in your trick or treat sack?
Quite a few if they're tiny like this mini Melody Memory Bear reduced to 30% and hand sewn by Eryn Lajoie…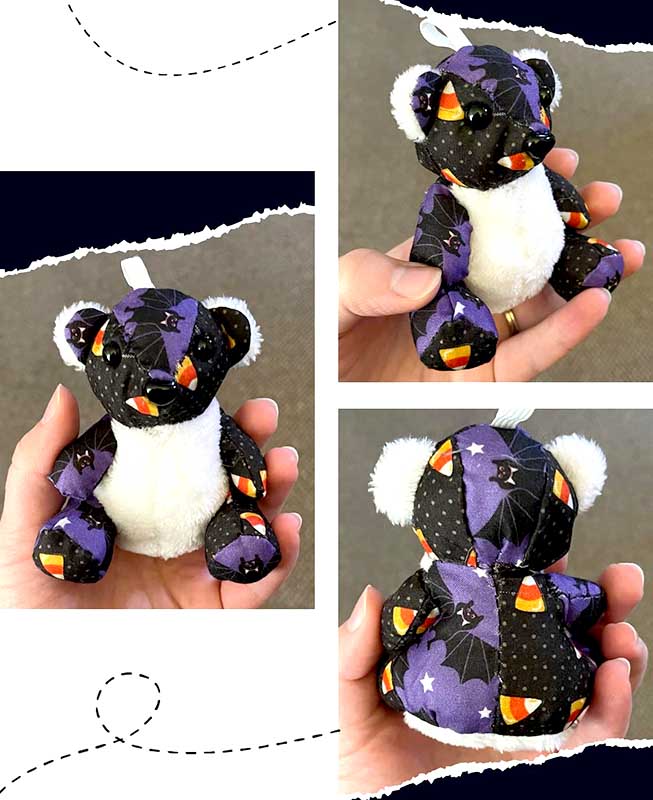 Tammy Grace Butler made Melody Memory Bear into a pumpkin spice treat.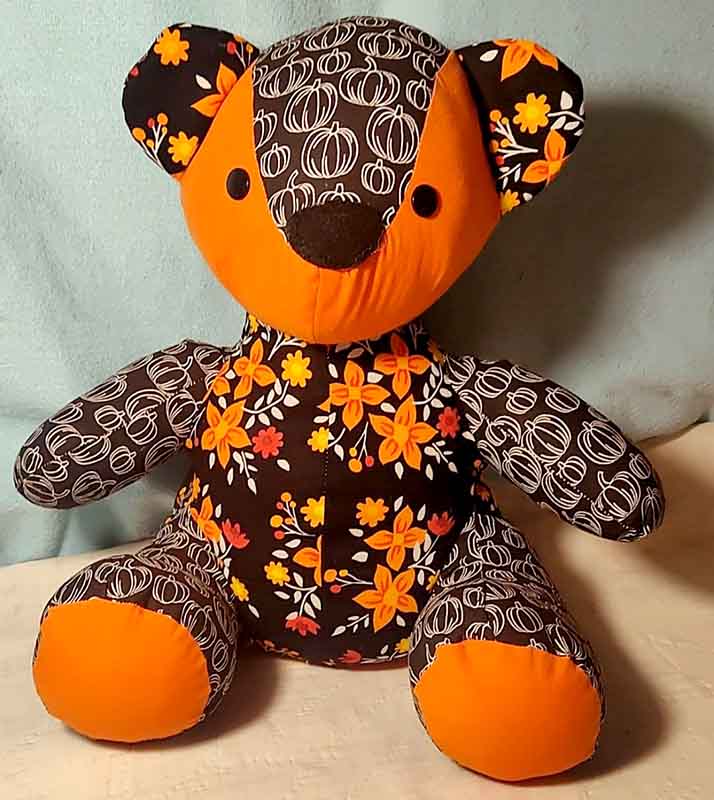 Click HERE to purchase the Melody Memory Bear Pattern.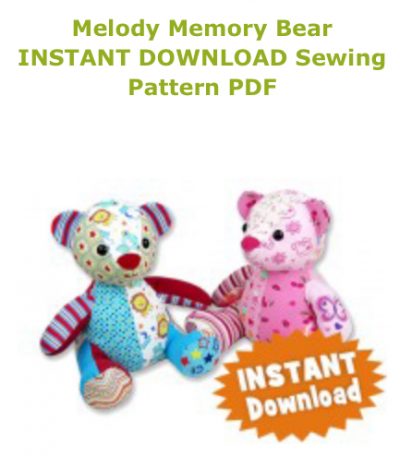 AND last but NOT least…
Laura Peters Cartoscelli  said that she made this adorable Halloween version of Gertrude Guinea Pig "just because she could," and that sounds like a perfect reason to me!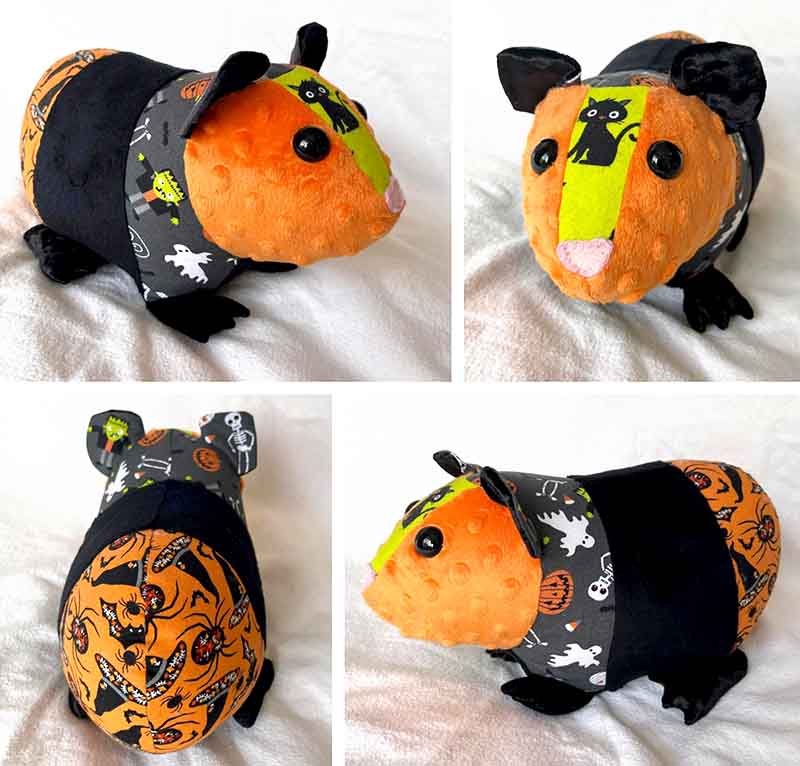 Click HERE to purchase the Guinea Pig pattern.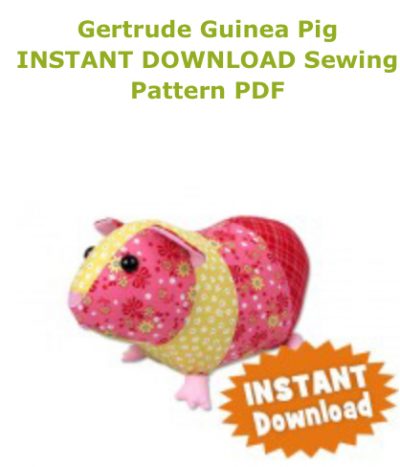 Still want to see more Halloween toys?
Check out some of last year's Halloween toys HERE, including a free Dracula costume add-on in this blog post.

Can't wait till NEXT Halloween…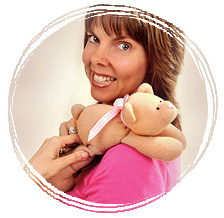 Till next time, happy sewing!
Pauline
xxx