Since I became a part of the team at the  Funky Friends Factory, I have been sewing my way through the Funky Friends Factory patterns so I know what it is like to sew EACH one.
After sewing my first Funky Friend I couldn't think of anything else…
… other than to sew
ANOTHER Funky Friend!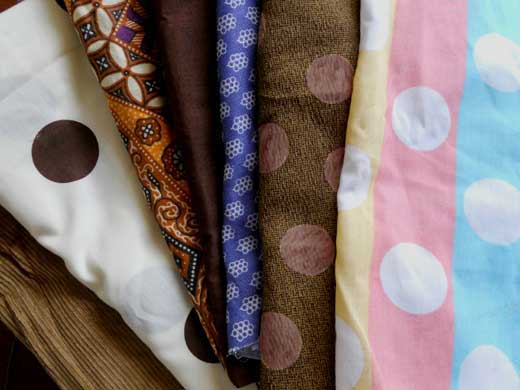 I settled on Pattie Platypus… as he is one of the easiest patterns and recommend for children and beginners to start with. I found some great polka dot fabric amongst my grandma's fabric scraps. It was easy to find fabric to use because Plattie Platypus can be made in stretch AND non-stretch fabric.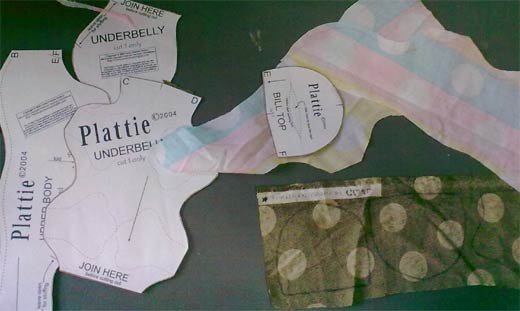 Plattie was easy to make, and very quick too. I finished Plattie Platypus in two hours! Pauline was amazed and said I am already a 'Pro' …BUT she wanted to know if there was anything that I found difficult about Plattie, like sewing the edges of the bill? I was a bit embarassed and had to admit – I actually left that step OUT! She said that it's OK, A lot of people do, BUT the extra seam around Plattie's bill really finishes it off nicely and makes it really cute, and it's also the same with Dilby Duck's bill – so a good technique to try!
I think the  hardest part in making Plattie was making the feet. I unpicked my seams a couple times as they just didn't look right? Each foot was out of shape when I turned it. I knew I was doing something wrong so I asked my grandma's help. She told me to snip the seams just like Step 5 in the blog post Put your best foot forward – How to sew PERFECT plushie feet! so the curves will turn nicely.
And here he is…
I named him "Spotty". His eyes were made from pink pearl buttons which are also raided from my Grandma's supplies!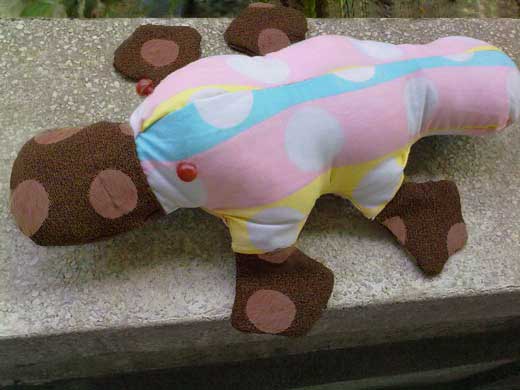 After a few months,
I sewed another Plattie but not like the first one,
it's a

HUGE Platypus!!!!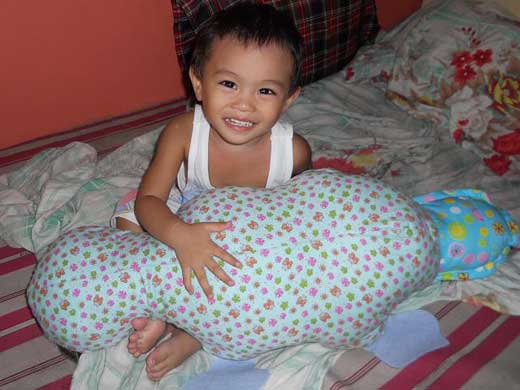 When my cousins are here with us for vacation, they are always playing around, jumping on the bed, and riding the pillows and pillow fighting. So one day, I found one of my pillows had a big hole and the stuffing was coming out!!!! Instead of repairing it, I decided to use the stuffing to make a huge Platypus  Pillow! I made it 250% the normal size (77cm long 59 cm wide including the feet), which I can use as a pillow.
Pauline was so excited when she saw my giant Plattie, she said we should have a COMPETITION to see who could make the SMALLEST Plattie Platypus… I was so excited as the only rule was, ANY fabric – it must JUST LOOK like Plattie Platypus!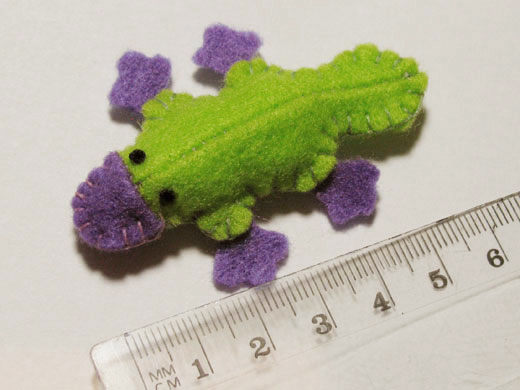 Pauline's TINY Plattie Platypus was felt fabric, blanket stitch, and  measured 6 cm long….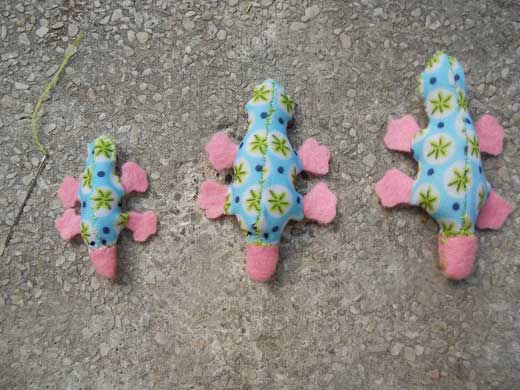 … and here are the TINY Platties that I sewed, each one getting smaller. I used a printed Spandex for the body and pink felt for the bill and feet.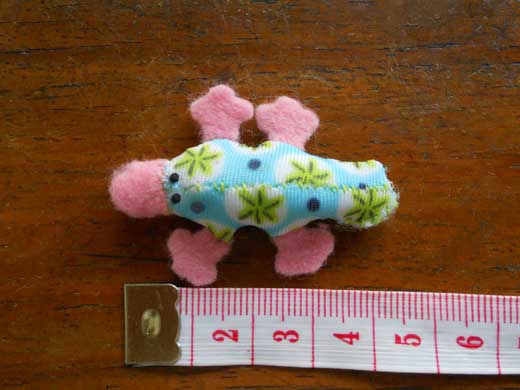 And my smallest Plattie Platypus measured only 4.5 cm.
YAY – I was the winner!!!!!!
Drop me a comment and let me know – what is the smallest Funky Friends Toy YOU have made?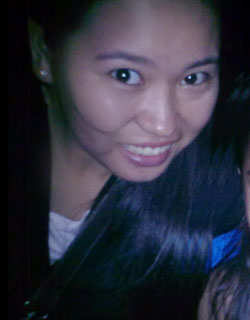 .
.
Till next time,
Happy Sewing,
Jo