The Billion Bears Charity Drive started as a simple way for me to 'give something back' for all the joy my toy-making has given me and so I have been amazed to see how many charities around the world have benefited from my simple Honey Teddy pattern…
I really have devoted hours and hours to my little business so it was an incredibly proud moment for me when Country Threads Magazine approached me to do an article about the Billion Bears Charity Drive, and wanted to include a profile about me and my Funky Friends Factory…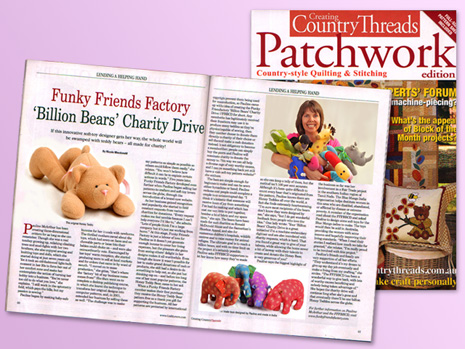 Answering their profile questionnaire brought back lots of memories. I've certainly been through the typical ups and downs of starting a home-based business over the last 10 years, it feels like a million years ago that I made my very first toys for my friends' babies who are now nearly teenagers! Seeing 'my story' in print has been validation for all the nights spent working into the 'wee hours', getting up early to get a few hours on the computer before leaving for the day job, as you do when you're burning the candle at both ends. It feels wonderful to receive this recognition of just how far I've managed to come with just a sewing machine and a dream! (AND a fair bit of fabric!) I was so excited to see the magazine article and I've order heaps of extra copies to send to my family and friends who have been my biggest supporters over the years!
All this 'feel good buzz' paled in comparison to the buzz I got when my sister-in-law sent me this photo of my niece and nephew with their own Honey Teddies today…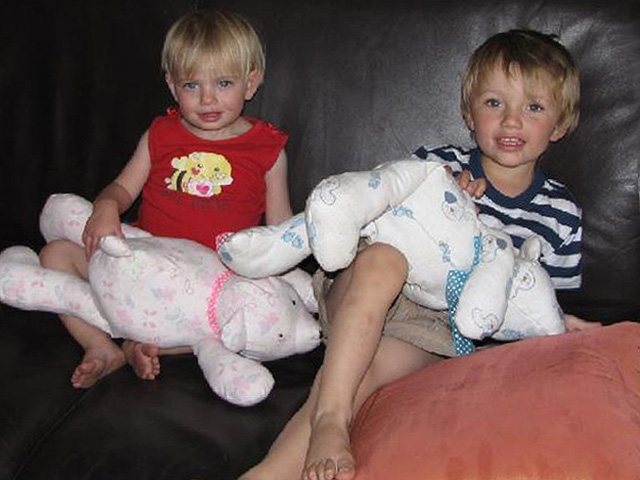 Although it makes me feel happy to know that thanks to my free simple teddy pattern, there are hundreds of people making Honey Teddies ALL over the world, somehow, seeing how much joy the Teddies brought to MY 'nearest and dearest' has just been the best feeling of all!
So, when you are making all your teddies for the Billion Bears Charity Drive, don't forget to make some…
…for YOUR nearest and dearest too!
.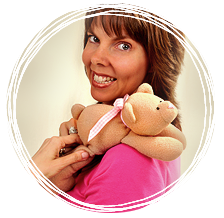 T.
Till next time,
Happy sewing,
Pauline