And the Winner is…. (I just LOVE saying that!!!!)….. completely randomly drawn… with the help of random.org…. not based on CUTENESS, fabrics used, number of entries…. as promised… I've had my first coffee of the day, so I can't draw it out for a single second longer….. congratulations goes to …..
… Michelle Newton!!!
CONGRATS!!!! Michelle is the winner of the Funky Friends Facebook Fan page *WIN $100 of FUNKY FRIENDS FACTORY patterns & kits! * COMPETITION! Here is the lucky pic that was drawn from ALL the photos posted on the Funky Friends Factory facebook fan page by the end of September.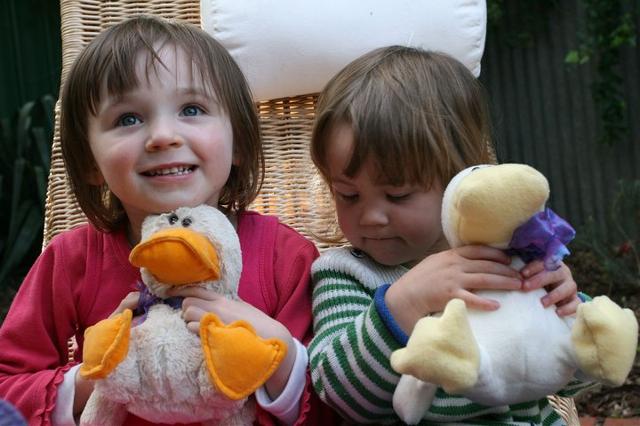 Michelle, seemed totally shocked and is still deciding which patterns and kits she'd like for her prize. Very exciting!!!
To EVERYONE ELSE who sent in photos of their Funky Friends, I want to say a huge big THANK YOU for sharing your photos…. it's been a real treat to see what beautiful toys you have made from my patterns.
I have to share some of the gorgeous photos I received! I'm sooooooooooooooo proud that OVER 200 photos have been posted of your Funky Friends and ALL of them are absolutely GORGEOUS!
These cute 'toys for boys' pics came from … Sara May and the toy snake and monkey from Susan S. How pleased do these boys look with their toys!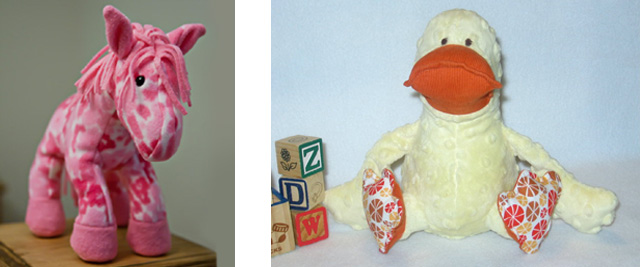 Wow, these two look like they're shop bought toys!!! Horsey has been made as a cute pink pony by Leah, and Dilby Duck looks so forlorn to leave Christina who made him for someone else!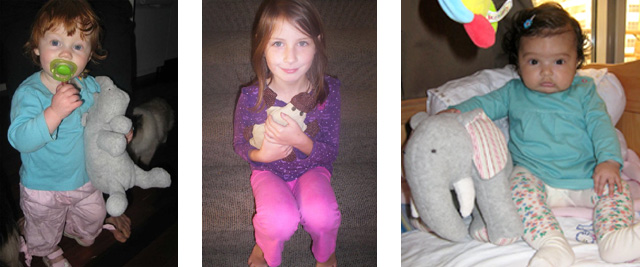 Looks like all these Funky Friends have gone to good homes and look very well-loved!!! Randy Rhino from Katia, Platy Platypus is by Rachael and Ellie was made by Reesha. BEAUTIFUL!



All of these cuties, Dilby the Mallard Duck, Mr & Mrs Lion and baby Ellie Elephant were just 3 of the many cute toys made by Stephanie, who has added cute little extra touches like Dilby's tie and Ellie's pom pom flower – very CUTE!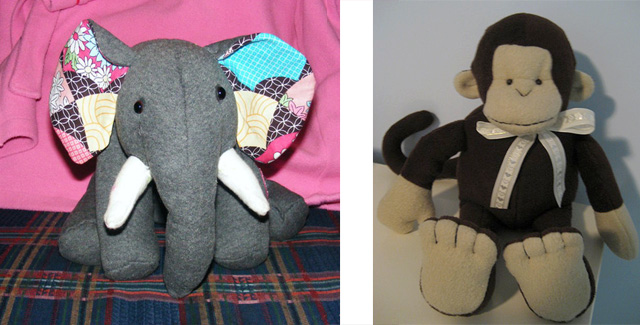 Made by 2 beginner toy makers, Teboho and Justine – how cute are these 2 for their very FIRST EVER softies!
Well, those are just a few of the 229 gorgeous facebook photos posted by fans on the Funky Friends Factory facebook fan page, so go and check out the rest if you haven't seen them.
THANKS again to everyone for making me feel like the best stuffed toy designer in the world!!!!!!
: )
.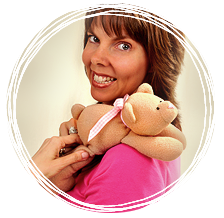 .
bye for now,
Pauline