I have something really FUN to share with you ~>
My fabulous friend (Kylie from the Voodoo Rabbit Fabric Shop) has put together a special Sew Box for Christmas.
Look! A Sew Box
full of toy-making goodies!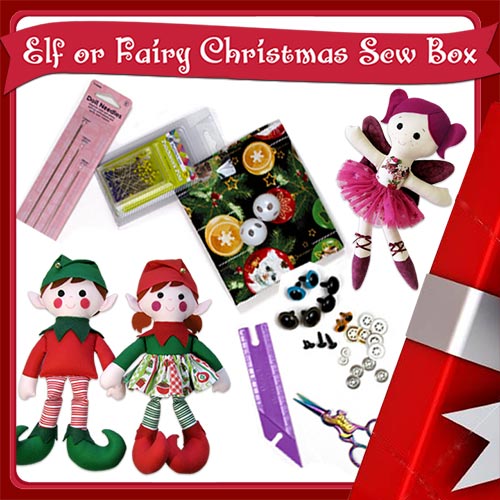 So what's in this SEW BOX?
Kylie has stuffed this Sew Box full with everything you'll need to sew a super cute soft toy for Christmas … and MORE supplies to use all year long!
When you open your SEW BOX you'll find ~>
a sewing pattern for a Christmas Elf OR a Fairy,

some fun Christmas fabric,

and even a pair of rainbow unicorn scissors to snip your stash in style!

There's also some hard-to-find quality craft eyes in a range of sizes and colours.

Plus there are cool toy-making tools like

rattles,

a point turner for tiny toy pieces

AND… doll needles.
WHO is this SEW BOX for?
This SEW BOX will make a great gift for a sewing friend or a treat for YOU!!!! Each Sew Box includes a full KIT for a soft toy that will look great as a Christmas home accent or gift for Santa's sack. Plus there are fun supplies to use on your next toy!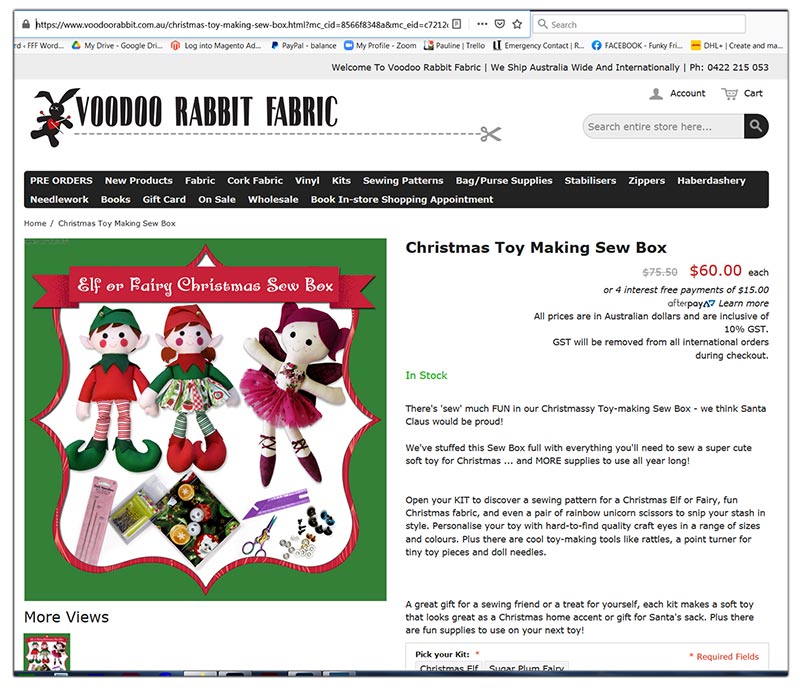 WHEN will the SEW BOX ARRIVE?
Christmas Shipping:
To receive items before Christmas, Australia Post is recommending to ship as early as possible, and by the dates advised following so that your parcels will have the best chance of arriving in time :
Sending within Australia:
Send Parcel Post by Saturday 12 December 2020.
Send Express Post by Saturday 19 December 2020.
Recommended final sending dates for Worldwide destinations
(Standard Post, Express Post will be a bit faster):
USA, Canada, UK, Europe: Monday 16 November 2020
New Zealand: Friday 27 November 2020.
HOW much does it cost?
Orders are ONLY through the Voodoo Rabbit website –
Ooh, I'm getting excited for MY Christmas sewing now! 🎄🎅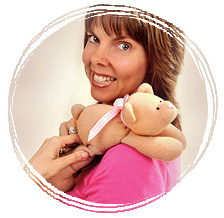 bye for now,
xxx
Pauline